Two fuzz-covered VIPs have begun making a new home for themselves at Samsung C&T's Everland in the all-new Panda World.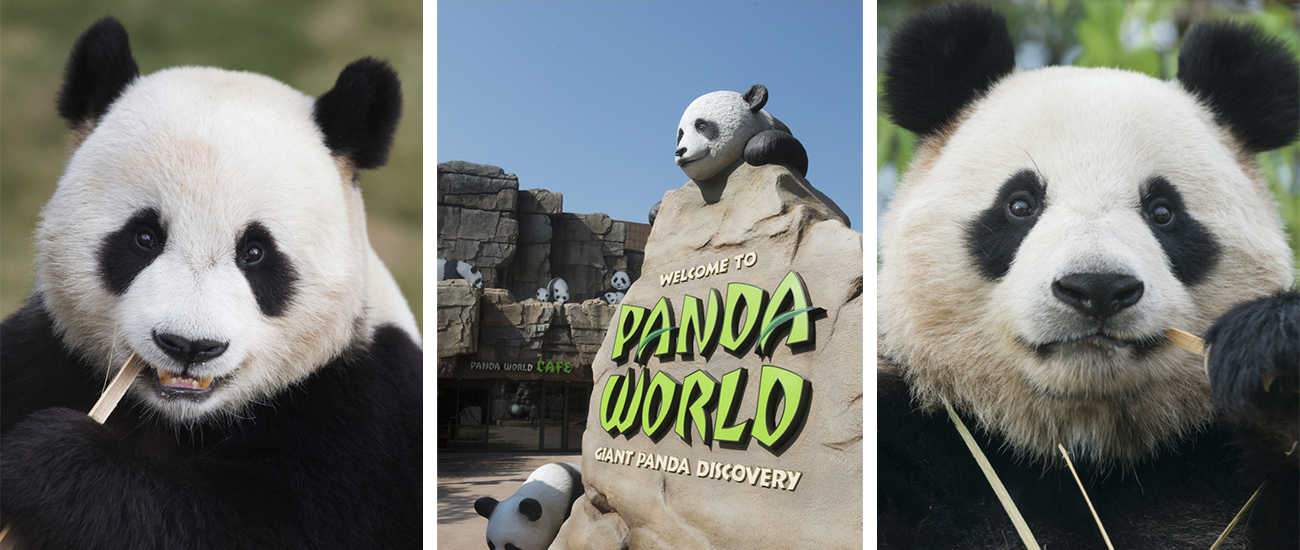 The new arrivals are a pair of giant pandas: a male called Le Bao (乐宝) (above, left) and a female named Ai Bao (爱宝) (right). 
The pandas both hail from the Sichuan Dujiangyan Panda Habitat in China, some 2,400km away from their new home at Everland, just outside Seoul.
The pandas are named after Aibaoleyuan (爱宝乐园), a Chinese version of the name Everland. Ai Bao literally means "an adorable treasure," while Le Bao means "a treasure that gives pleasure."
Everland hopes the pandas will live up to their names, and become precious treasures to their fans – especially in those in Korea and China. In many ways, resort authorities explain, they embody the amicable relationship between Korea and China.
Giant pandas are classified as an endangered species by UNESCO's World Heritage Center. There are thought to be only around 2,000 such animals left in the world.
The giant panda duo will team up with two other species preserved at Everland: lesser pandas and golden monkeys, which are both also Chinese in origin and classified as endangered.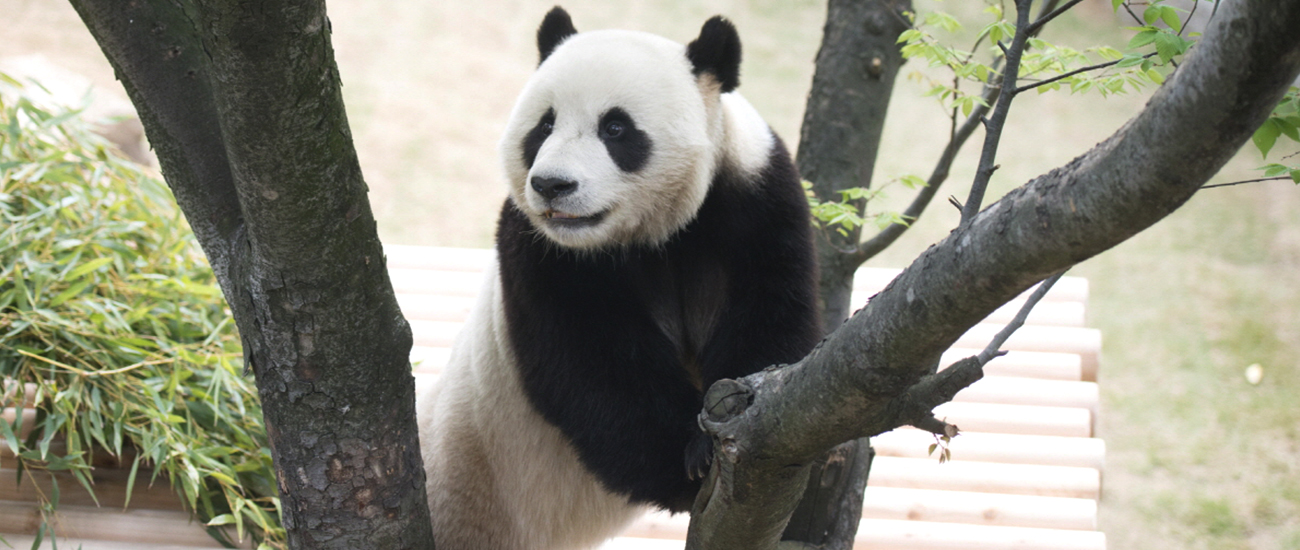 Ai Bao and Le Bao's coincides with the launch of Panda World, which opened on April 21 this year.
The new area contains not only the pandas' habitats, but also a dazzling range of technology aimed at educating visitors about pandas and other animals.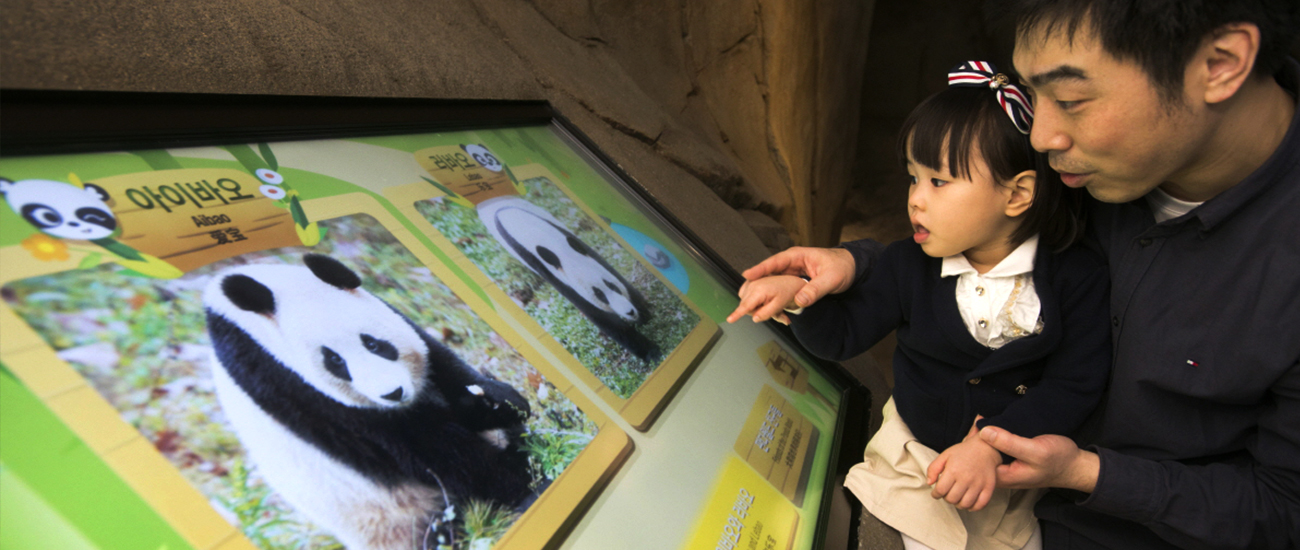 Included are several 55-inch smart touch screens, and of particular note is a 360-degree Welcome Ring equipped with a nine-meter bank of 36 Ultra HD 65-inch monitors. The Welcome Ring, say Everland authorities, helps visitors plunge into the very heart of the panda experience.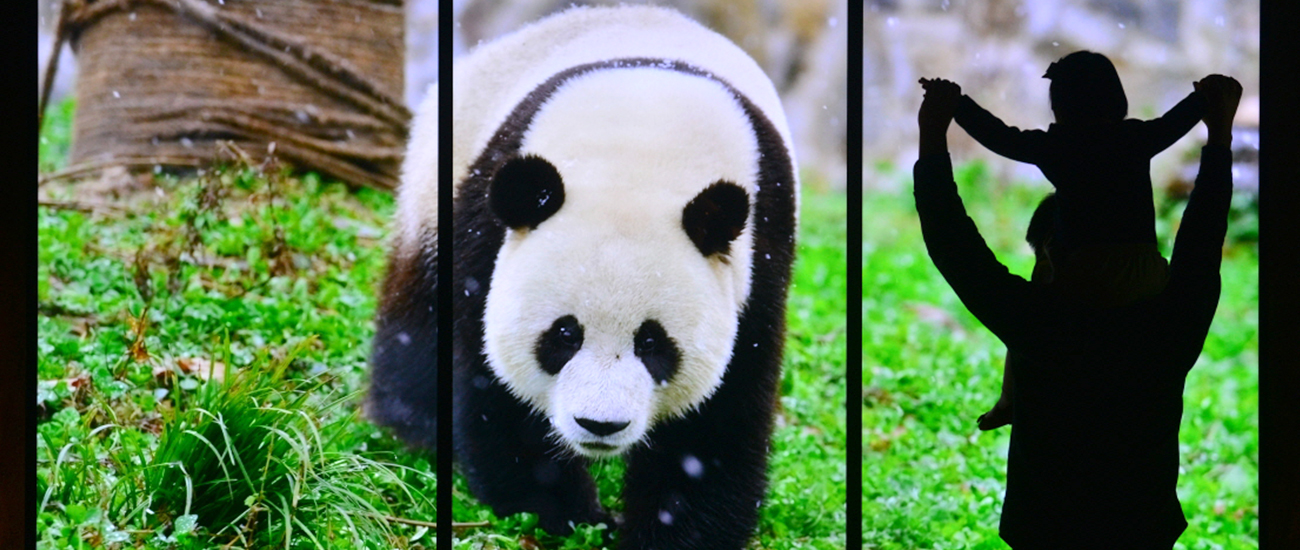 CEO of Samsung C&T Resort Group, explains, "Panda World was built with the aim of a creating a panda-centered attraction. We incorporated cutting-edge IT-based attractions to ensure universal appeal." The Welcome Ring, say Everland authorities, helps visitors plunge into the very heart of the panda experience.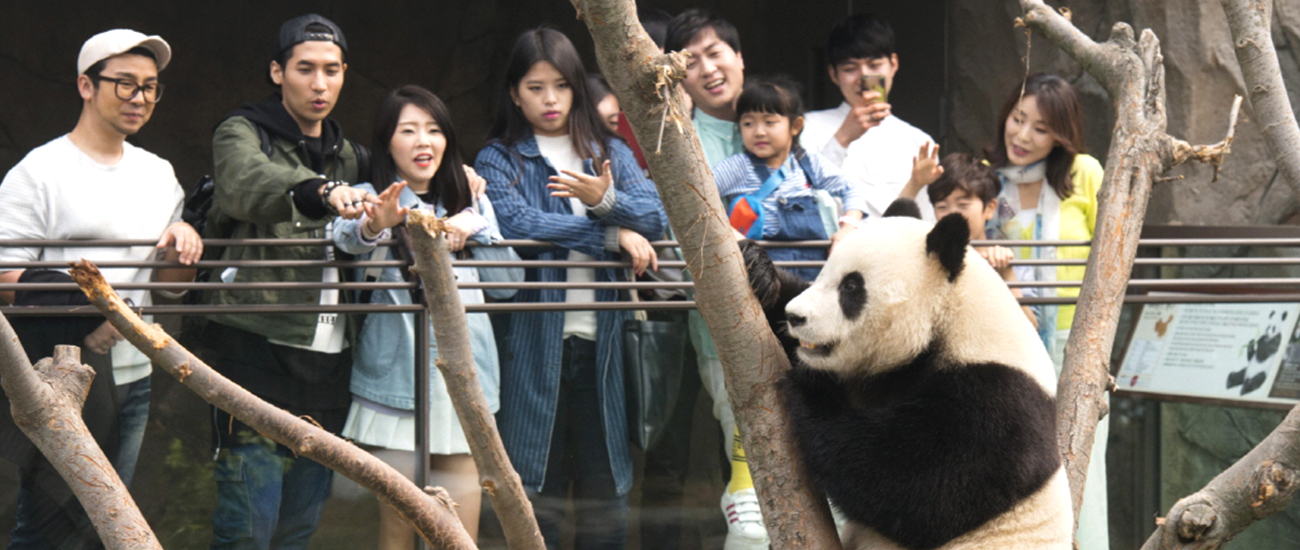 Panda World is expecting to welcome in the region of 1,000 people per hour, and is open to all Everland visitors (without additional charge).
During opening hours (10am-6pm), visitors can watch the animals being fed with bamboo six times per day, while the pandas' handlers hold briefing sessions three times daily.
Everland currently provides the pandas with between 15 and 20kg of bamboo per day, as well as other snacks, such as nutrient-rich bread, apples and carrots – all part, say handlers, of the animals' carefully controlled diets.
And Ai Bao and Le Bao's attendants say the pair, used for so long to feasting on Chinese bamboo, are now taking to Korean bamboo in a big way. Their supply is now delivered regularly from Hadong, a town in Korea's South Gyeonsang province traditionally renowned for the high quality of its bamboo.
Everland spokespeople confirmed they forecast some 300,000 animal lovers will pay a visit to Panda World, and are expecting a 50 percent increase in Chinese tourists as a result of Ai Bao and Le Bao's arrival.