Everyone has their own way of dealing with the summer heat. Some want to play with water in the sun, others prefer to get their mind off the heat with tasty food and drinks, while still others would rather learn or experience something cool.
At Caribbean Bay and Everland in August, Korea's premier theme parks run by Samsung C&T's Resort Group, there is something for almost everybody, with three different vacation courses that offer visitors three shades of summer, giving people a chance to play, eat and learn.
Play: Have fun and get drenched
Anything involving cool water usually attracts crowds in the summertime. Playing with water, letting yourself get wet and getting others wet is an easy way to cool down in the summer heat. Caribbean Bay is Korea's largest and most famous water park and is currently holding its Mega Wave Festival for the first time in 3 years. The outdoor wave pool plays host to nightly Kraken Pool Parties featuring special guest DJs on the stage to keep the atmosphere lively.
During the day, some of the world's top flyboarders are putting on thrilling flyboard shows, flying through air and water alike on boards connected to a jet ski by means of a hose at Caribbean Bay. The Mega Flyboard Show can be seen three times a day, except August 8th and 9th, until August 15.
Meanwhile, Neighboring fun park Everland is holding its own Water Fun Festival, where people can get soaked at the twice daily Water Fun Show. At Everland's Carnival Square, water pours down from all sides and there is dancing to fast and exciting music at the BamBam Club during the day, while at night, famous DJs spin the tracks for more hardcore music. Younger children can enjoy the colorful and exciting Water Play Yard and the NERF Water Battle Zone.
Eat, drink and be merry to forget the heat
Eating and drinking may not technically lower your body's temperature, but they can help you forget the heat for a while. The eating and drinking courses at both Caribbean Bay and Everland offer plenty of choices to enjoy some gastronomical delights during the dog days of summer.
Until the middle of August, Caribbean Bay is holding a Mega Barbecue & Beer Festival. There, the Harbor Master restaurant is serving up barbecued meats and cool beers to visitors hungry from swimming and frolicking in the water.
Over at Everland, Holland Village with its open-air café atmosphere is preparing pizza, fried chicken and beer each evening against the romantic backdrop of the beautiful night-time views.
For romantic dates there is the Sparkling Dining Program at Everland's Cucina Mario Terrace, with special summer course menus and a clear view of the nearby fireworks show.
Learn and experience: Hands-on education programs
The third summer vacation course gives educational value: A chance to learn and experience cool things and take your mind off the heat. Especially for children, Everland Zoo has prepared several hands-on learning programs to teach youngsters about animals they do not normally see.
Nightly until August 28, the Midsummer Night's Firefly Experience Program will give people a chance to see up to 10,000 fireflies. These airborne bugs that seem to glow like magic against the night sky have held a fascination for thousands of years. The program will teach visitors about the fireflies' life cycle, how they produce light, and the environment that they live in. On top of that, children can also look at books by the light provided by the fireflies.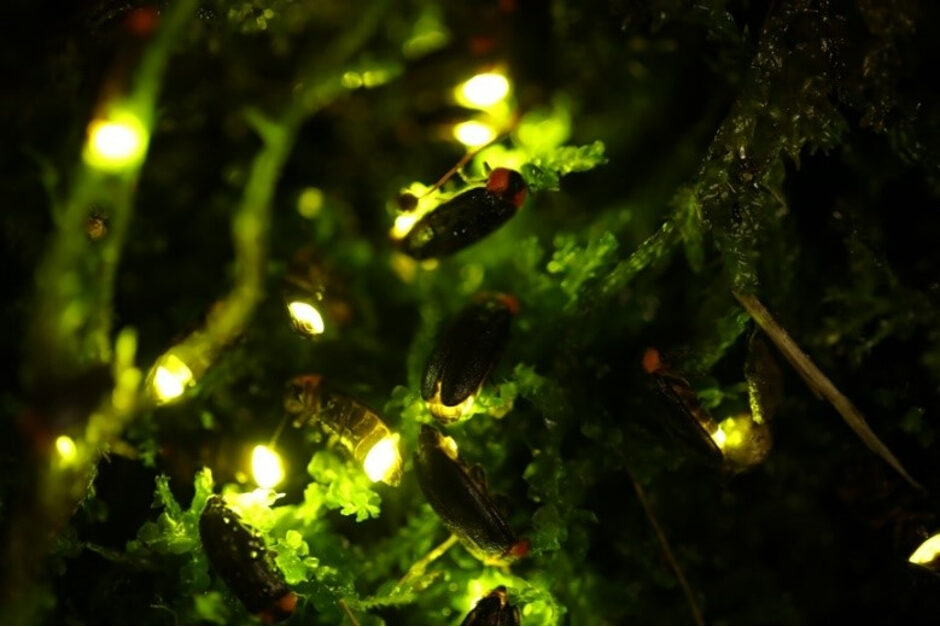 Meanwhile, at Everland's Albert Space Center between August 22 and 28, visitors can take a tour with a real zookeeper and see the homes of some orangutans, chimpanzees and squirrel monkeys. More importantly, they will learn how important it is to protect the natural environments of these wild primates so that humans can continue to coexist with animals on Earth. As well as that, visitors will be able to watch how special snacks for the primates are made and served up, and observe medical training given to zookeepers to maintain the good health of their charges.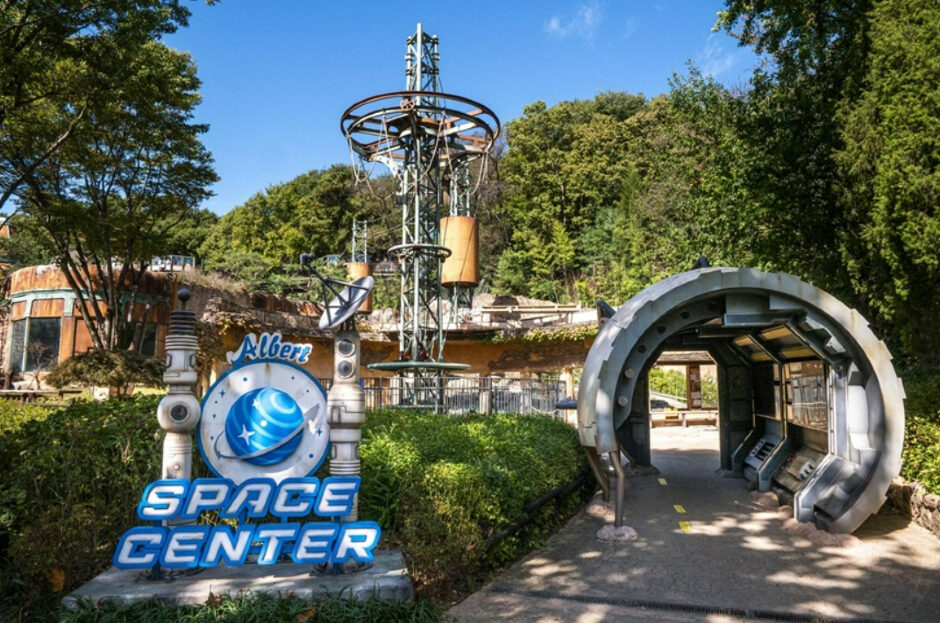 This summer, people will be playing, eating and drinking, and learning at Everland and Caribbean Bay. With three very different ways to beat the summer heat, there is an option for almost everyone.
Further details of each of the three different vacation courses can be found on the Everland website.