Traveling underwater along a school of fish might be a reality not too far away.
The Marina Coastal Expressway (MCE) is a 5.1-kilometer long expressway which includes a 420-meter tunnel running some 60 meters below sea level. Opened in December 2013, it links existing highways in both East and West Singapore to the new downtown in Marina Bay.
In May 2016, Samsung C&T proudly took home the coveted 'Construction Excellence Award' at the annual Building and Construction Authority (BCA) ceremony held in Singapore, for building this engineering masterpiece.
With the construction quoted by the Land Transport Authority (LTA) as Singapore's "toughest tunneling project" ever, the award gave Samsung C&T some well-deserved credit for the company's commitment to achieving the highest standards of construction, including design, safety and quality.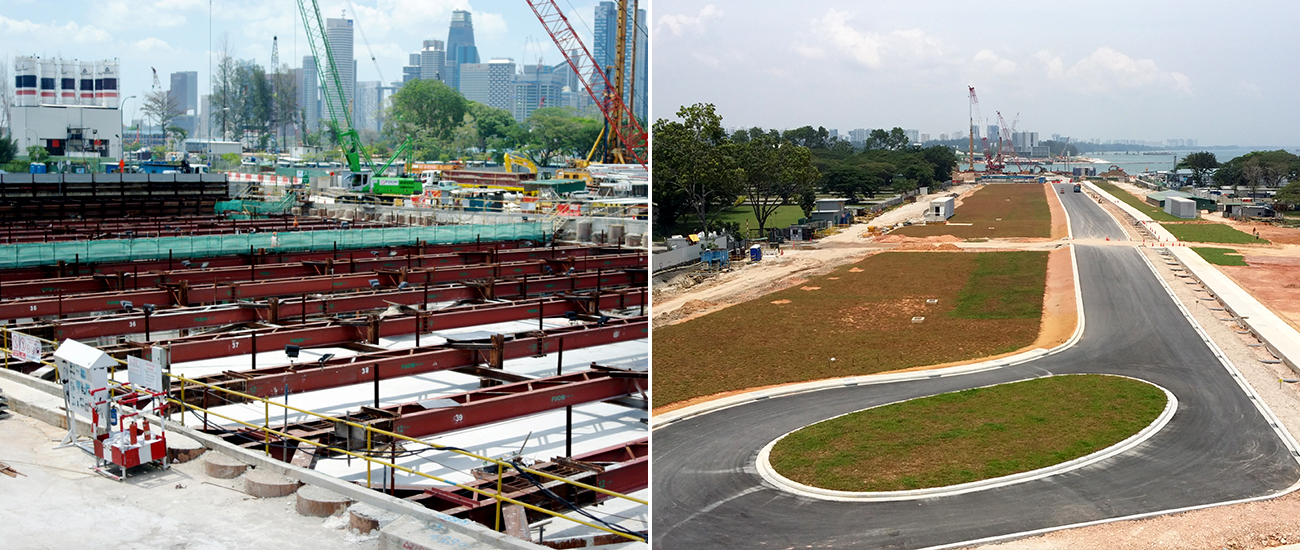 Samsung C&T was also recognized by the LTA for maintaining a zero accident record during the project, which began construction at the end of 2008, taking over 10 million man-hours to complete.
Building Singapore's first undersea tunnel was a game-changer for Samsung C&T.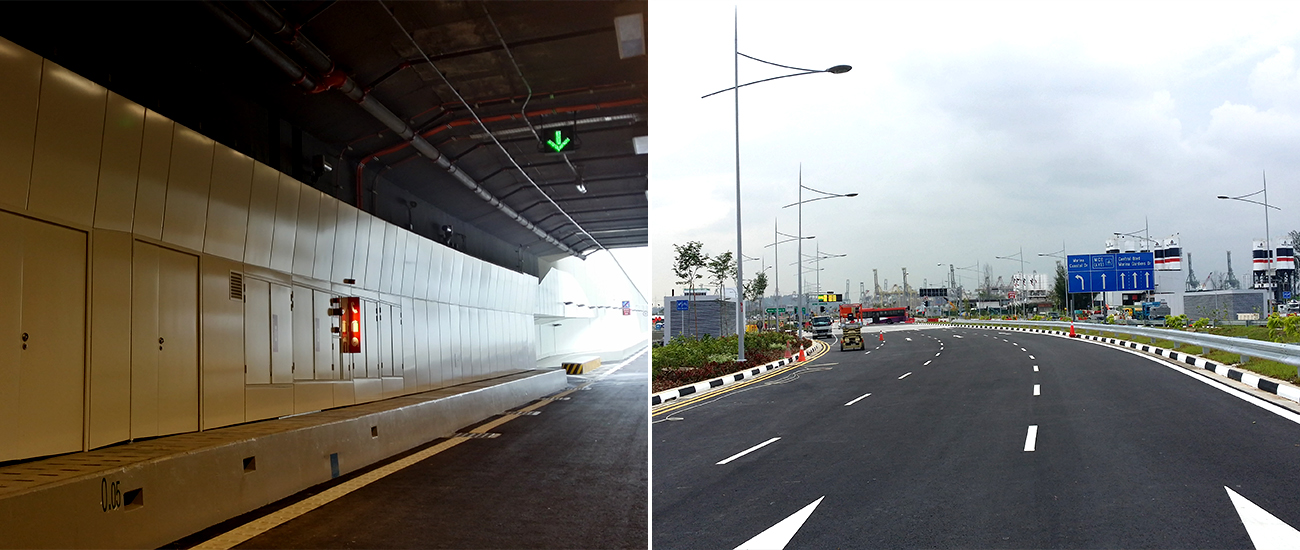 From the very beginning, the project was expected to pose many difficulties as it involved the construction of an underground tunnel and a ventilation building on reclaimed land.
Josephine Teo, Singapore's Senior Minister for Transport and Finance says, "Since much of the MCE is built on reclaimed land, engineers had to contend with soil condition that, I am told, is almost like peanut butter."
Facing a lump of unstable land that was filled-in only 30 years ago along with unpredictable currents that rushed through the construction area under heavy rain, Samsung C&T had to find a solution for these obstacles before jumping into the actual building.  
As such, the team built a temporary undersea wall about 270×100 meters wide – bigger than the size of three football fields combined – to get ready for the 'real' challenge.   
Deep and wide excavations required by the project posed another obstacle for the team. The average excavation width was 60 meters, wide enough for more than 15 traffic lanes, while tunnels went as deep as 25 meters – by December 2013, a mind-blowing total of 3 million cubic meters of soil had been dug up, which is enough to fill around 1,200 Olympic swimming pools.
Recalling how the project took only five years to complete, Jae Seok Oh, Samsung C&T's On-site Manager says, "By employing innovative construction methods, such as cut and cover excavation and deep cement mixing, we were able to safely and successfully complete the project in record time."
Making a Difference in Everyday Life
The US$3.17 billion MCE — Singapore's most expensive highway — is a part of a government push to improve the city's land transport network over the next 10 to 15 years.
Designed for a top speed of 80kmh and with five lanes running each way, the MCE carries around 10,000 vehicles an hour in each direction.
With connections to Kallang-Paya Lebar Expressway (KPE) in the south, East Coast Parkway (ECP) in the east and Ayer Rajah Expressway (AYE) in the west, the highway has become a direct and high-capacity link for commuters traveling to the Marina Bay area.
Tara Mohamad, a 34 year-old who lives in Queenstown and regularly drives to her office in Central Boulevard, cannot imagine how life used to be before the MCE.
"I now get to work in almost half the time it used to take me," she says. "That's an extra 20 minutes in bed every morning. The MCE has definitely made a huge impact to my working week – for the better."
Safety, a Priority Since 1992
Having first entered the Singapore construction market back in 1992, Samsung C&T has since built a solid reputation for itself as a trustworthy company focused on safety and quality. With the Construction Excellence Award granted to the MCE, the company is now more than ever ready to continue its journey of innovating cityscapes.