Construction can be seen as the act of drawing pictures on a wilderness. To realize the imagination of the architects requires the combined efforts of many people doing different jobs on the same construction site. Site managers take the leading role, marshaling all the various workers and teams together. Kim Myoung-sig is one such site manager for Samsung C&T Engineering & Construction Group at its Bangladesh Dhaka International Airport site. Having joined the company in 1996, he has been working there for almost a quarter of a century. Nevertheless, Kim says his life is still always new and interesting. Let's learn about his story.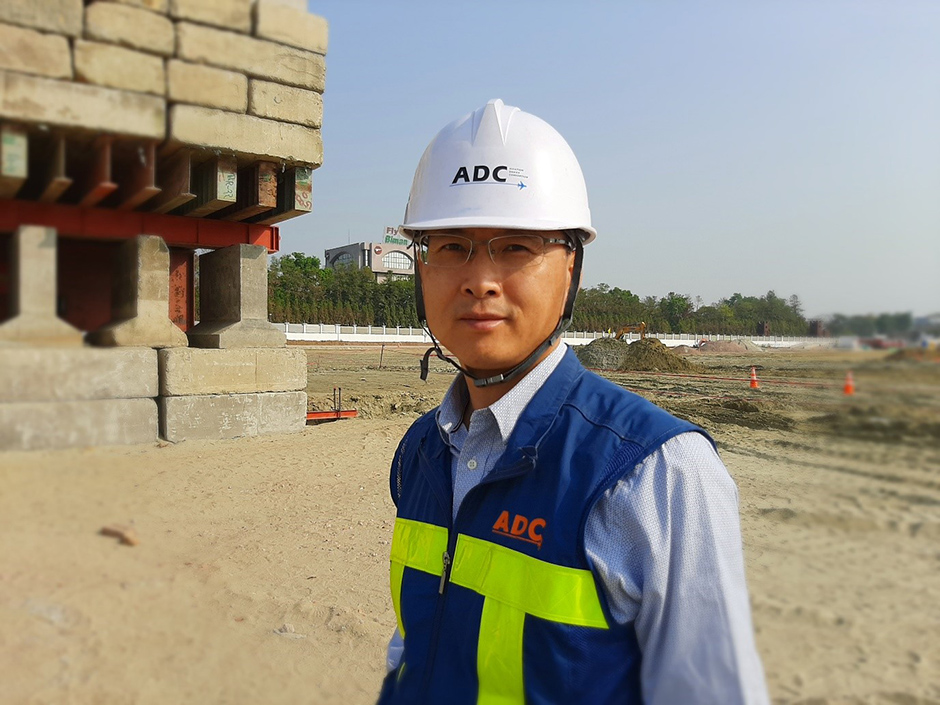 Engineers: The masters of a construction site
Kim Myoung-sig studied architectural engineering at university. When he graduated at 28, it was a natural choice to join a construction company to fulfill his dream of becoming an engineer, but which one to join? He was accepted into several firms, and chose to join Samsung C&T Engineering & Construction Group. In 1996, the company did not yet have the reputation that it does today, but some of his university alumni already worked there and encouraged him to join them.
"To me, an engineer is a person on the front line of a construction site," explains Kim. "Someone who always has to take the lead." He confesses that being an engineer is not an easy task but says that he tries hard to fulfill that vision in which engineers lead the work on site using their techniques and know-how, foresee potential problems and obstacles, and think 2 or 3 steps ahead to prepare the way.
For these reasons, Kim thinks all site engineers should feel confidence and pride. "An engineer is the master of a construction site," he says. "If you constantly keep the thought in your head while you're working that you are making your own building, your life on the worksite can be fun and free of difficulty."
The value of doing something together

Kim Myoung-sig stresses that the value of doing something together is more important in the construction industry than in any other. He explains, "On a site, you cannot go ahead and build independently. All the teams must combine their efforts in order to put up a good building."
When he was first appointed as a site manager, while working on the Worli Mixed Use development project in Mumbai, India, he was the second youngest out of 8 such Korean managers. Rather than try to lead his team by ordering them around, he worked to form a consensus. It didn't matter if they were Korean workers or locals who spoke a different language; Kim found that consensus leadership was an effective way to lead his workers.
Kim also sees the value in listening to his workers and supporting them. He believes that this is the way for less experienced workers to grow, by gaining experience and confidence in their own decision-making. "I want my juniors to feel comfortable talking to me about concerns or difficulties they may be having, whether it is their personal life or work life, without holding back," he says. "When they are stressed out mentally, I want to give them peace of mind. Basically, I want to be a boss that people can feel comfortable with."
Working abroad is like taking a trip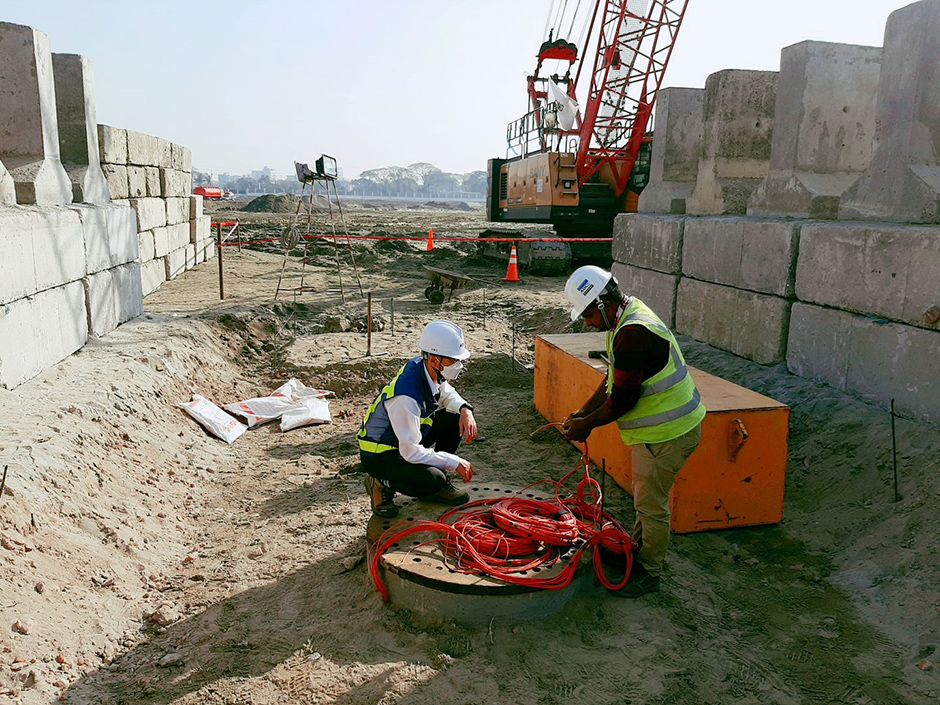 Working on projects overseas frequently means living on or around construction sites. That might not sound like an attractive proposition to some, but Kim Myoung-sig enjoys it; it's what keeps his life full of new things to experience and new joys to discover. Even though now he is living and working outside Korea and his next worksite might not be in a place that he himself would choose, he believes that working as an engineer in a construction company is both his destiny and his happiness.
To young up-and-coming engineers who might be filled with trepidation about going to work on projects abroad, Kim offers this piece of advice: "Don't be afraid of going to overseas construction sites. Just as you can see and feel many things by going on an overseas trip, you can find new experiences and more opportunities by working on overseas sites."