Our passionate expert today is someone who you might say was born to do his job! Originally from Britain's stainless steel capital, Birmingham, Farrell went straight into the stainless steel business after university in 2007.
After years of building up steel trading experience, he joined the sales team working for Samsung C&T's Otelinox stainless steel precision mill in 2012. While the Otelinox manufacturing base is in Romania, the sales team is located in Germany, which is optimal for both customer support and attracting global business opportunities.
Farrell says he has had "so many memorable experiences" during his eight years with Samsung C&T. Let's find out more about how he approaches his role as Part Team Leader of the Otelinox Standard Product Sales Team.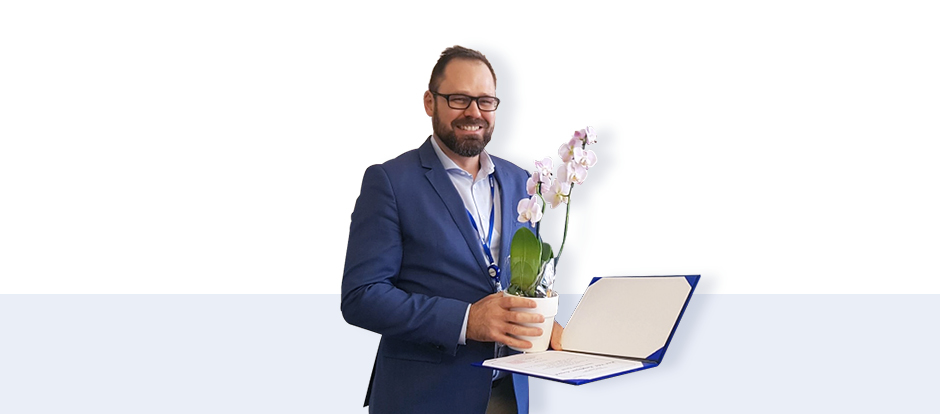 The vital importance of partners and customers
Farrell identifies business partners and customers as the most essential part of his job, "Our business partners are our reason for being here and doing all this, and should always be respected."
Otelinox has produced high-quality stainless steel products since moving away from its low-profit bar business after Samsung C&T took control of the facility in 1997, as is described in detail here. Otelinox is the only producer of cold rolled stainless steel wide coils and strips in Eastern Europe, exporting its products within Europe, as well as to Asia, North America, and beyond. But as we will see, it is not enough just to have a high-quality product – you also need passion and expertise to successfully supply it globally.
Considering the challenge of selling high-quality products in a cost-competitive market, Farrell's sales team has to build strong relationships. "We should try to understand what our customers want us to be in order to have the best possible relationship with them," he explains. "For some customers this means being a quick and reliable supplier who offers good prices. For others it means a business partner who is willing to follow them wherever they go and support them in every aspect of their business as if it was our own."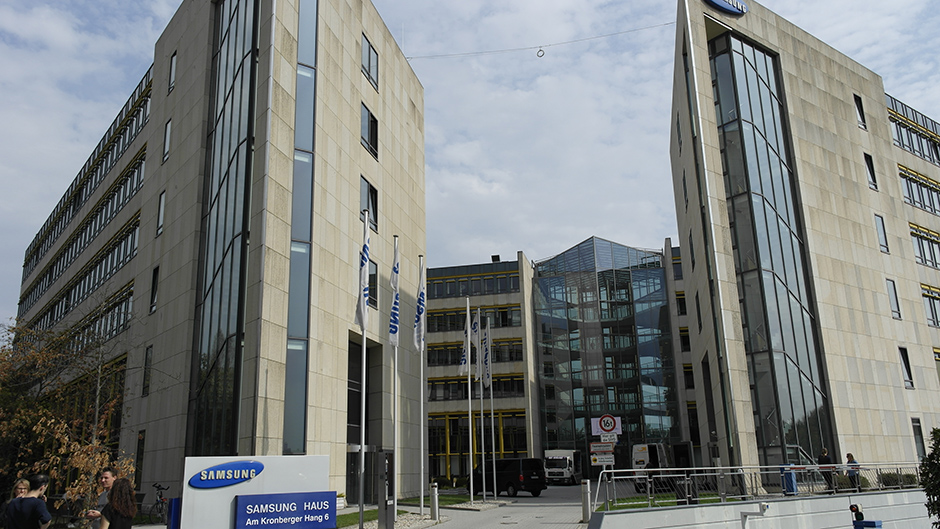 The key to sealing a long-term contract
Farrell's way of working has produced results, particularly in his successful negotiation of long-term contracts. So, how does he do it?
Firstly, he has to emphasize the competitive edge of the products he is selling. "The quality standards of Otelinox are not only defined by the material quality," he insists. "Otelinox sets the highest standards for all aspects of the business; from delivery performance and packaging to customer technical support and claim handling, Otelinox is constantly challenging itself to be the best mill on the market and to constantly improve."

Given the price competition the company faces, Farrell says "we have to become invaluable to customers by increasing the level of our service." He emphasizes the value of customer support, so that "customers become dependent on us and are reluctant to take the risk of changing, because business runs so well with us."
As for those long-term contracts, Farrell explains: "You must first know what you want yourself from the contract and set out what you are prepared to do to achieve that."
"You must also listen very carefully to what your business partners say they want," he adds. "Very often you can get a good feeling for what they are prepared to do to reach an agreement with you by reading between the lines."
Finally, he highlights the significance of being patient: "If a contract is very important, you may need to negotiate over three or four rounds and look each time at different ways to find the right deal for both parties. And don't take things personally in negotiations, as they can get heated. Always stay objective."
A crucial combination: leadership and expertise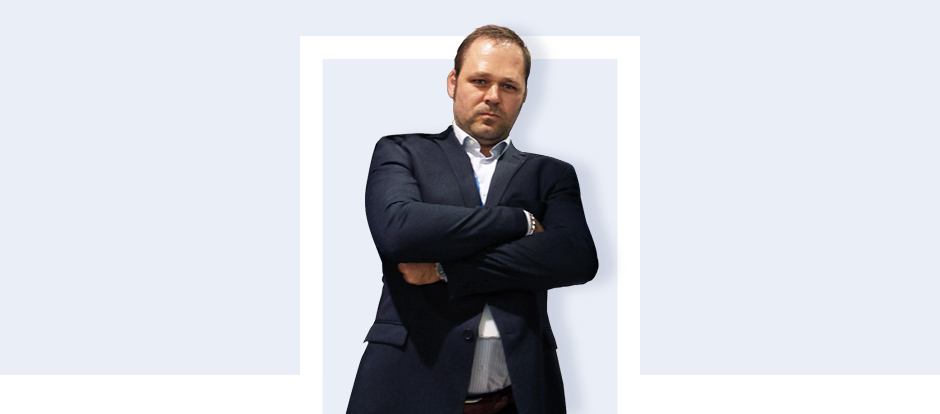 While working on his own capabilities, Farrell has been successfully leading his Otelinox sales team. "My leadership approach is based on trust, respect and cooperation, sharing of knowledge, and independent decision making," he says. "I want my team members to know about all aspects of their work and their customer's business, so I discuss a lot of background information with them and encourage them to visit customers as much as possible."
By taking this approach with his staff, Farrell helps them to develop and be equipped to support customers and make more decisions themselves. He also recommends staying curious, even beyond closely observing market-related websites, journals, and trade fairs. Farrell believes there is a lot to be said for paying attention to everyone from engineers to partners – insisting customers actually offer "an amazing wealth of practical and market knowledge if you ask them the right questions."
Additionally, he sees the value of good leadership in helping others build expertise concerning all aspects of stainless steel, as he recalls his past experiences. "I have been extremely lucky in having two very experienced and competent team leaders with very different skills to learn from," he says. "This has helped me develop my own style of leadership and approach to dealing with customers, crises and negotiations based on my own strengths and weaknesses, as knowing and recognizing your own weaknesses is also very important for your development."
As Farrell reflects on his years with Samsung C&T so far, he warmly recalls working with so many "amazing colleagues" and all of the business trips to countries and cities he had always dreamed of seeing. Most of all, what shines through is the passion that drives his determination to keep on succeeding and expand his expertise.