Now a well-recognized name among some of the most celebrated circles in fashion, Juun.J has a history that traces back a good two decades to his first personal label Lone Costume. The budding menswear brand was likened to others like Dior Homme and Raf Simons at the time and eventually evolved into the namesake brand Juun.J, which made a splash with its debut at Paris Fashion Week in 2007.
While it may seem that Juun.J skyrocketed to fame overnight, a closer look at his journey reveals a steady path of progress that laid the foundation for his rise in an industry well known for cut-throat competition.
As is the case for most fashion designers, each Juun.J collection carries the brand's signature style, while bringing something new to the table. Juun.J's Fall/Winter 2018 Paris Collection entitled "Lapped" is designed to showcase the beauty of different garments coming together to create multiple layers and elements of dynamism – an extension of Juun.J's foundational belief that complex layering can often bring out more beauty than can exposure of the human body.
What's most eye-catching about the F/W collection is Juun.J's use of electrifying colors, taking a step away from his tighter color palette typically decorated with a handful of options like black and white, gray, and dark olive. "This time we used a really vibrant red and fluorescent colors as well, and people have described it as being extremely powerful, shocking, and having a much younger vibe," Juun.J said.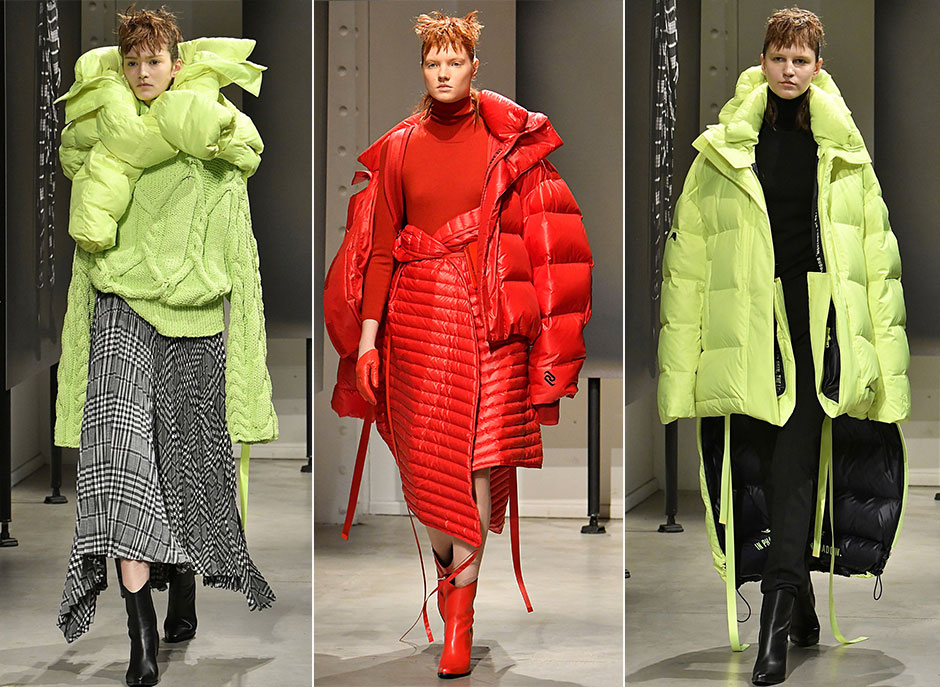 Adding to this is the use of winter favorites such as down jackets and chunky knit fabrics to provide a novel twist on oversized garments, puffer scarves, down skirts, and t-shirts.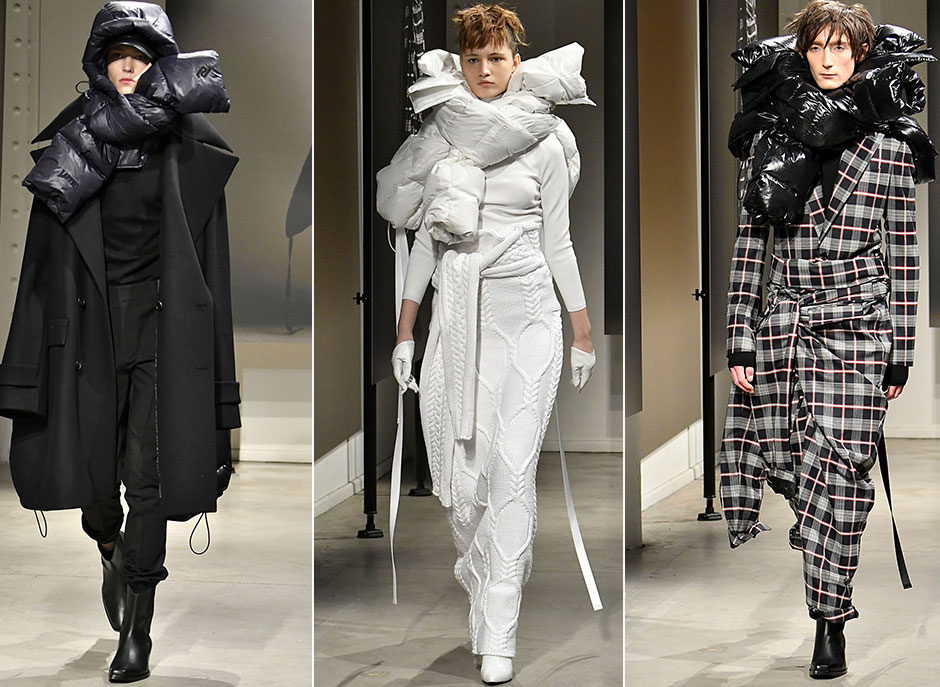 Each Juun.J collection can easily be considered a culmination of past experience and experimentation, which is why any up-and-coming designer will tell you that more exposure for their designs is what they desire the most. In his nascent days of Juun.J, the artist found the help he needed at Samsung Fashion and Design Fund (SFDF) – a Samsung C&T Fashion Group incubator program for promising fashion designers – from the years 2009 to 2011.
Juun.J was a three-time winner of this award program, which offers up to US$100,000 of funding over the course of a year, and during this period of support, he further solidified his position in menswear.
In the past years, Juun.J has delivered a modern reinterpretation of men's suits, trench coats, and dress shirts, showcasing the evolution of his "street tailoring" philosophy and gradual transformation into a style that's considered more gender-neutral.
With this rising popularity, Juun.J has become an alluring option for celebrity wardrobes as well. Global musicians such as Rihanna, Kanye West, and Drake have been spotted donning Juun.J garb. Most recently, K-pop boy band sensation BTS also threw the brand's jackets, hoodies, and sweatshirts into the limelight, with its new music video "Mic Drop," which racked up over 30 million views in just five days after its release.
There is likely no path that well-trodden in the world of fashion. Each designer has their own unique way of breaking into the industry, but many will no doubt envy the route Juun.J has taken over the years.
The winners of this year's SFDF Awards, Seungjoon Lee and Rejina Pyo, are both promising designers with a penchant for using bright colors for their practical outfits that seamlessly blend into real life.
Lee, the designer of PLYS, is inspired by electronic music, video art, and pharmaceutical packaging, and elevates his interpretation of knitwear to a space that's full of vibrant colors and elements of fun. Pyo, a winner of Han Nefkens Fashion Award, draws her creativity from sources like modern art, architecture, and travel, and infuses these ideas into her dresses, blouses, and skirts to deliver her vision of "modern femininity."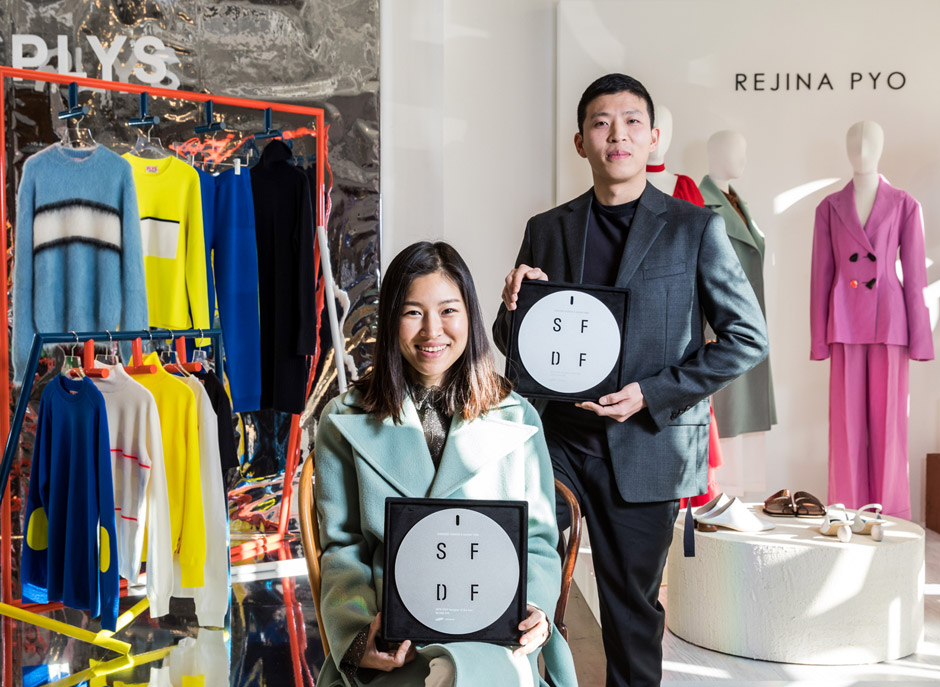 Just as was the case with Juun.J, designers like Lee and Pyo will likely be in search of new opportunities beyond SFDF that will act as their next springboard for greater exposure and growth. As they move forward in their career paths, other promising fashion designers will again follow their footsteps to find their big breakthrough through platforms such as SFDF.