The broader public is starting to wake up to what the Millennials and Generation Z already know: That golf wear is no longer the exclusive domain of old fuddy-duddies swinging clubs on the green. Earlier this year, DJ Khaled and Justin Bieber filmed a music video on a golf course, while Grammy winner Macklemore has teed off his own golf wear brand.
As a non-contact sport that can be engaged in without close physical proximity to other players, golf is rising as an ideal activity for these times. While golf apparel used to be considered dowdy or otherwise unfashionable, it is now frequently seen on the course worn by a younger, hipper set. That means golf wear is more adventurous than before. As GQ advises, "When it comes to your own golf look it's all about color, pattern and being bonkers brave."
Trendy and versatile golf wear is experiencing a boom on the back of increasing interest. Top brands are now releasing their own lines and capsule collections of clothing intended for or inspired by golf. One example is British luxury menswear brand MR PORTER, which launched a golf wear collection that caters to golfers and non-golfers alike. Samsung C&T Fashion Group brand KUHO has also released a line of ladies' golfing outfits, interpreted with its trademark modern and minimalist identity.

Relaxed modernity with increased practicality
KUHO's collection has combined the modernity of the brand with the functionality of new design. A relaxed fit together with muted detailing boosts mobility and aids the performance of the wearer.
Each outfit can be worn in a number of ways thanks to detachable features and layering techniques that add versatility and practicality to the garments. For instance, pullovers with detachable sleeves can transform into a short-sleeved top to suit the weather or mood. Short-sleeved tops with sleeves of one color can be layered over long-sleeved tops of another color.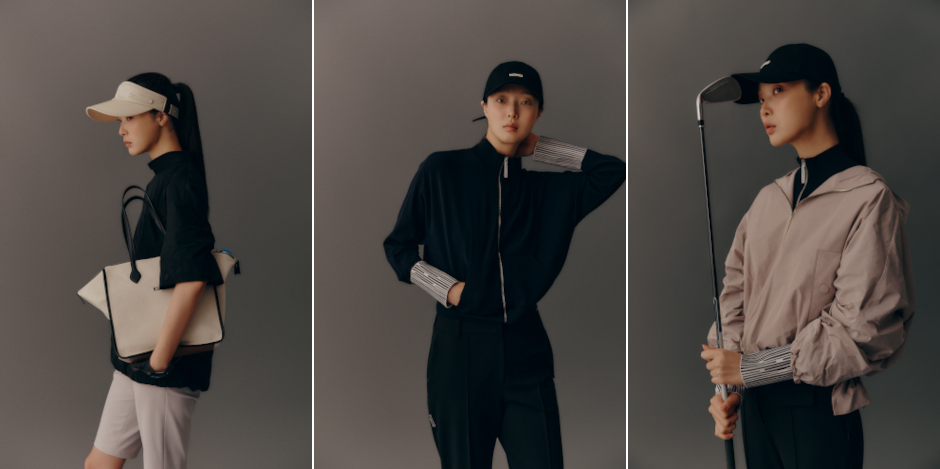 Light and functional fabrics have been used taking into consideration the mutual effect that the wearer's body and the fibers of the cloth have on each other.
Basic B&W with flashes of color
While black and white are the base colors of this golfwear collection, sky blue has been added to some of the collars to give it KUHO's signature fresh, modern vibe.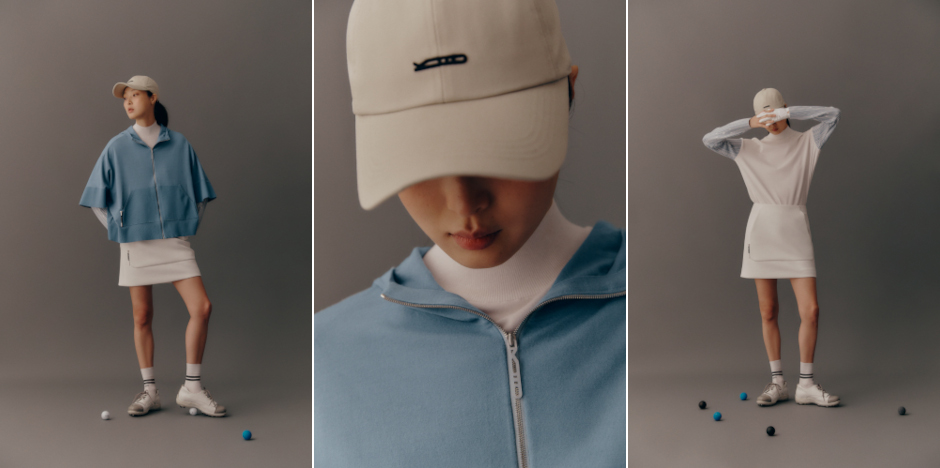 KUHO's golf wear collection is available on SSF Shop, Samsung C&T Fashion Group's online shopping mall.