For any company to grow, it needs to understand the various roles it should take on as a part of a larger society.
Samsung C&T's Trading & Investment Group, which has dozens of offices around the world, understands the value and importance of corporate social responsibility (CSR) – the fabric of C&T's overall company culture.
The mantra of "Go Together, Share Together, Happy Together and Make Together" guides the group to follow a set of inspiring principles that brings out the best in their work towards boosting the community.  
And with 2016 almost at a close, it is the perfect time to reflect on some of the memorable events the T&I Group has participated in this year.
Go Together: Creating Future Careers for Disabled Youths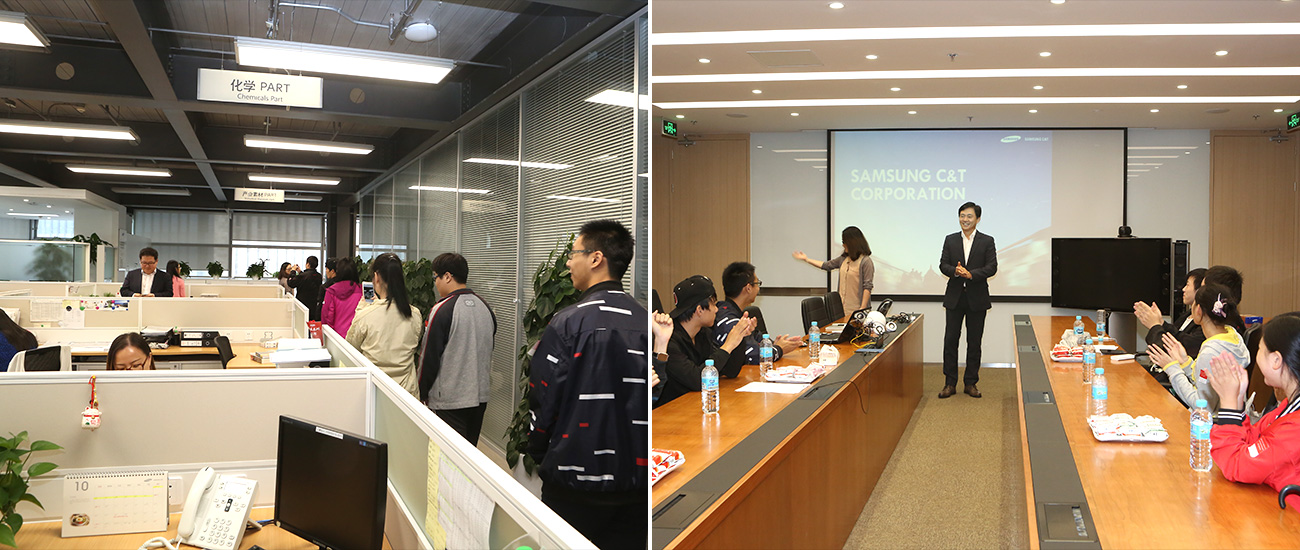 When Samsung C&T's Shanghai subsidiary and Methanex, a Canadian methanol supplier and distributor, came together on October 21 of this year, the two companies collaborated on more than just business matters.
The pair teamed up to hold a one-day vocational experience program for disabled youths from the Shanghai Disabled Persons' Employment Service Center, giving them a chance to see the inner-workings of both companies.
The visitors were given a tour of the Shanghai office and each of its departments, followed by presentations from Samsung C&T and Methanex on their partnership and business processes.
Share Together: Saving Lives through Remarkable Contributions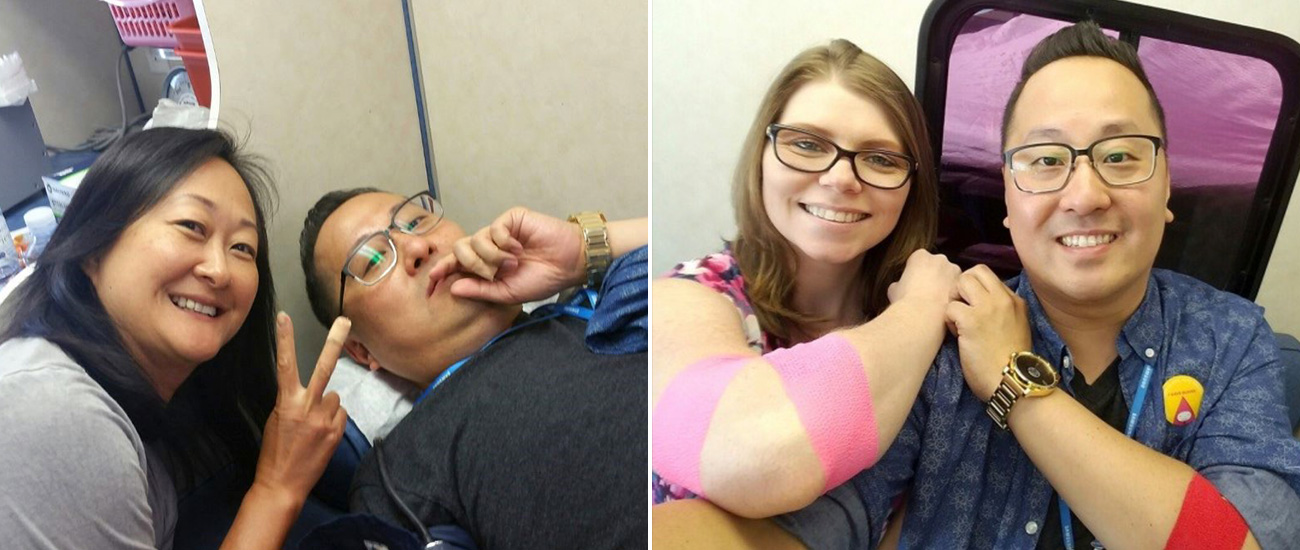 In the U.S., Samsung C&T America (SCTA) held their annual blood drive event for employees to donate blood – an opportunity for people to show their responsibility towards supporting the well-being of others.
In September, the Los Angeles office of SCTA participated in a company-wide blood drive for Cedars-Sinai Medical Center, since hospitals are always in need of blood donations.
One pint of blood can save three people – the office donated 15 pints, which in turn could help the lives of 45 patients.
Happy Together: Finding Fulfillment in Teamwork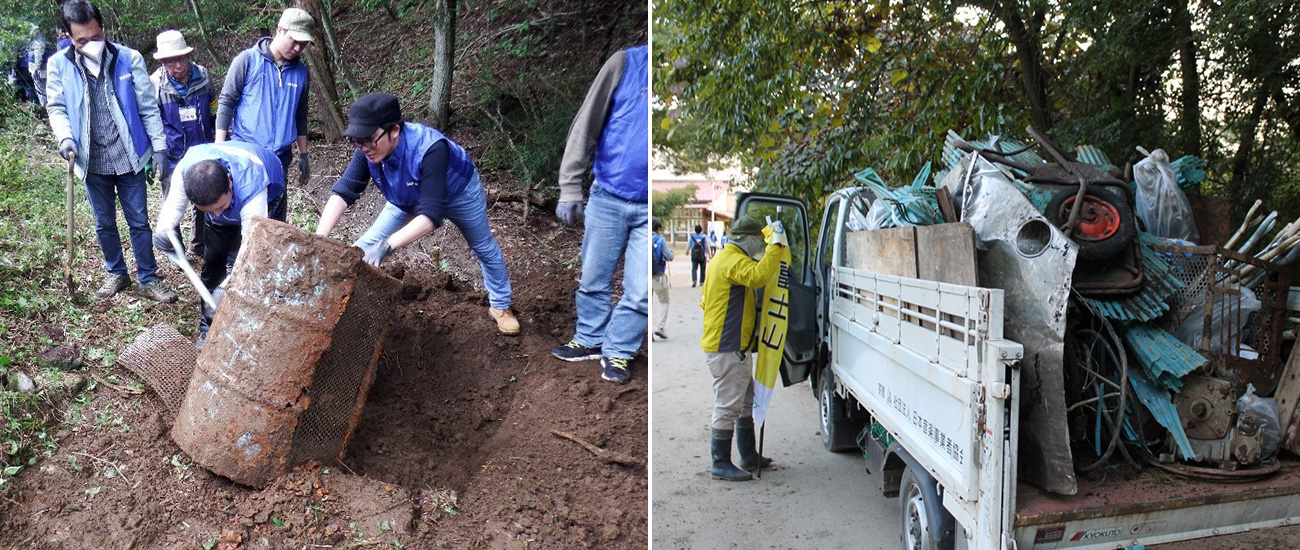 Since 2014, Samsung C&T Japan (SCTJ) has participated in cleaning up the hiking trails of Mount Fuji during the fall.
For this year, volunteers collaborated with the local nonprofit Mt. Fuji Club to visit the Aokigahara hiking trail and clear up any debris they could find.
Without Samsung C&T's support, transporting the litter from the trail to the disposal site would have been much more challenging. Ultimately, the team cleared up 630 kilograms of trash in total, and did so happily to preserve the natural wonders of Mt. Fuji.
Make Together: Creating New Experiences for Those in Need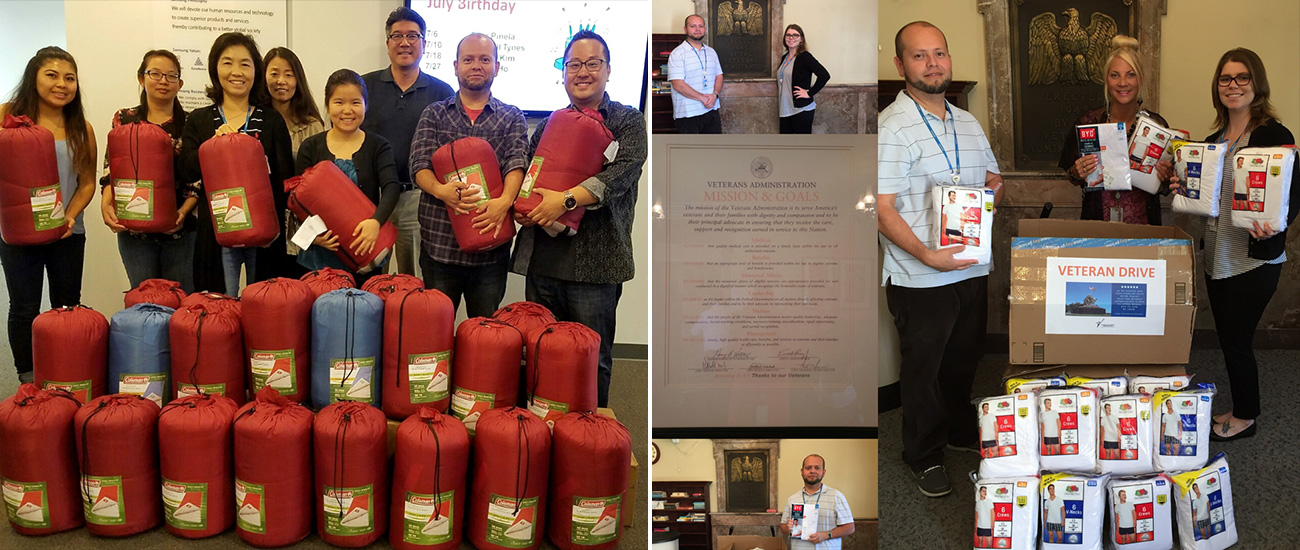 This past summer, Samsung C&T's Los Angeles office pitched in to buy sleeping bags for the homeless. There are over 43,000 homeless people in LA, and whether they are sleeping in shelters or on the street, rarely do they have the proper clothing or bedding to stay warm at night.
Sleeping bags are not common donations; C&T's donation to the Mission was gratefully received.  By thinking of a novel way to help the community, Samsung C&T was able to shed light on an often-overlooked necessity for the needy in Los Angeles.
CSR is an ongoing effort for Samsung C&T, and the company has taken great strides over the past year to keep pace with its original mission.
C&T's core values will always remain an important standard for upcoming projects and events, and these CSR activities show that C&T's many branches around the world are driven by the same goals to cooperate with and improve the communities in which they work.