Fifth-century BC physician Empodocles might not be the biggest name in philosophy, but his theory of the four Classical elements has permeated almost every aspect of modern life. His concept of a world comprising four component energies – earth, air, fire and water – has captured the imagination of poets, painters, scientists and spiritual thinkers from antiquity right through to the 21st century.
In the world of modern business, too, the alluring simplicity of the four Classical elements is more relevant than ever. Indeed, Empodocles spoke of positive forces that "bring together dissimilar elements into a unity, to become a composite thing."
In 2015, these same forces brought together Samsung C&T's own four elements.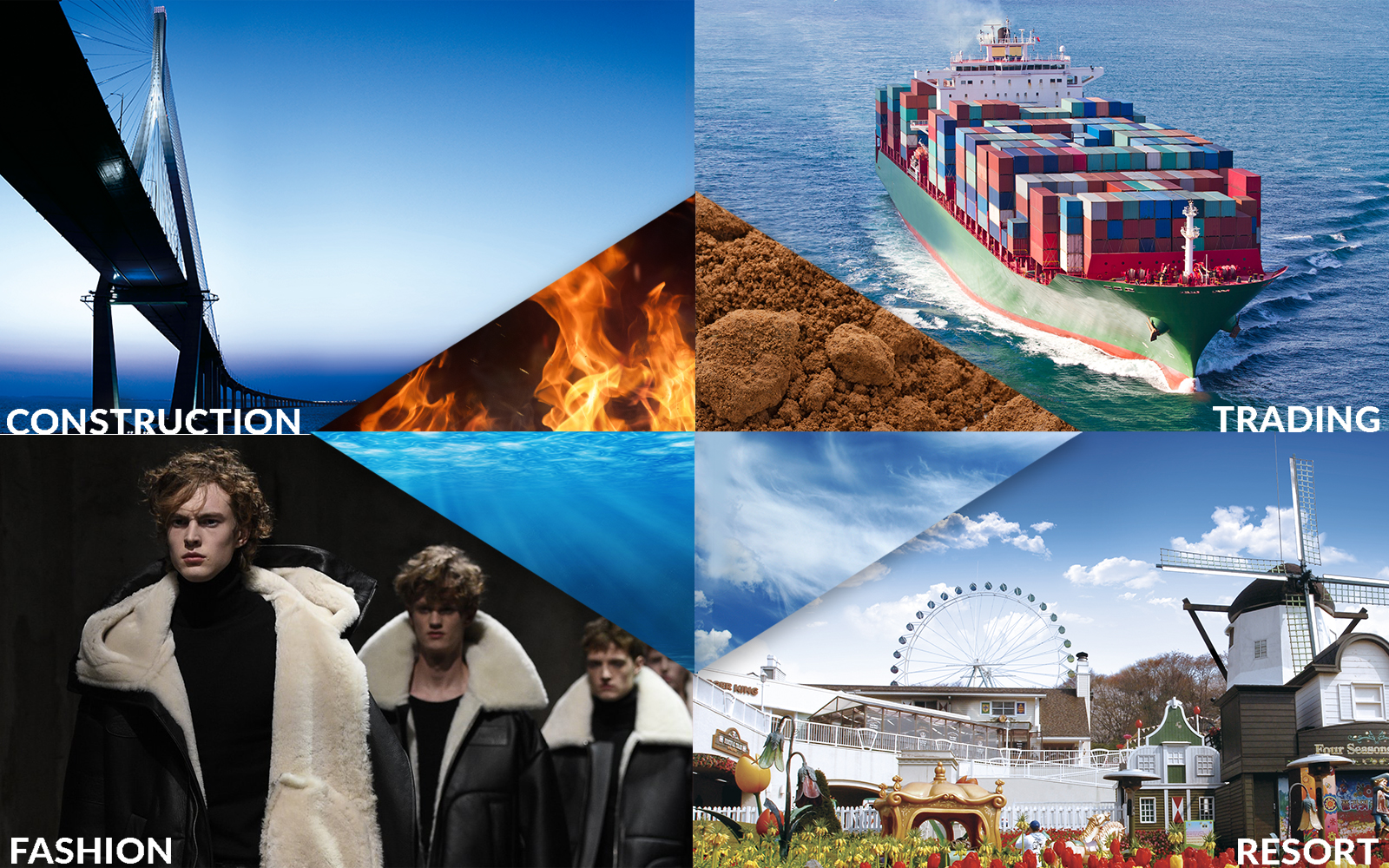 Trading: Making the Earth Move
Since the dawn of civilization, humankind has sought to cultivate and harvest the Earth's bountiful resources. To trade is innate to our species, and ancient barter economies gave rise to the global markets of the 21st century.
According to the ancient Greeks, earth exudes practicality, and this property is important to Samsung C&T's Trading and Investment Group. After all, understanding the practicalities of international commerce is essential in making any kind of transaction. For Samsung C&T's trading operations nothing is more important than meeting consumer demands with real, practicable solutions.
A few of the trading group's integral values include:
We Live in a Material World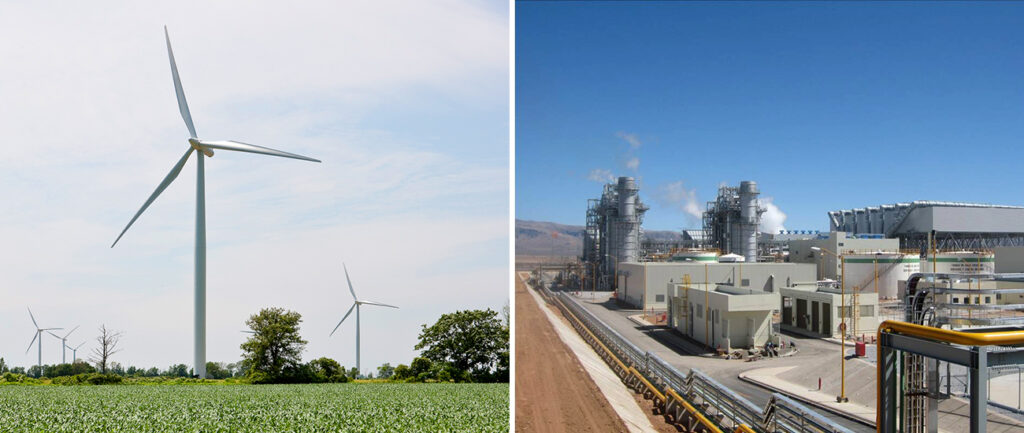 Businesses all over the globe need resources in order to function. Sometimes these resources take the form of raw materials. Sometimes they require sophisticated alloys or cellulose fibers that have been crafted from wood and ore, such as rayon or steel.
Getting the right materials to the right enterprises at the right time is how the trading group helps its clients meet their needs to compete in the global marketplace.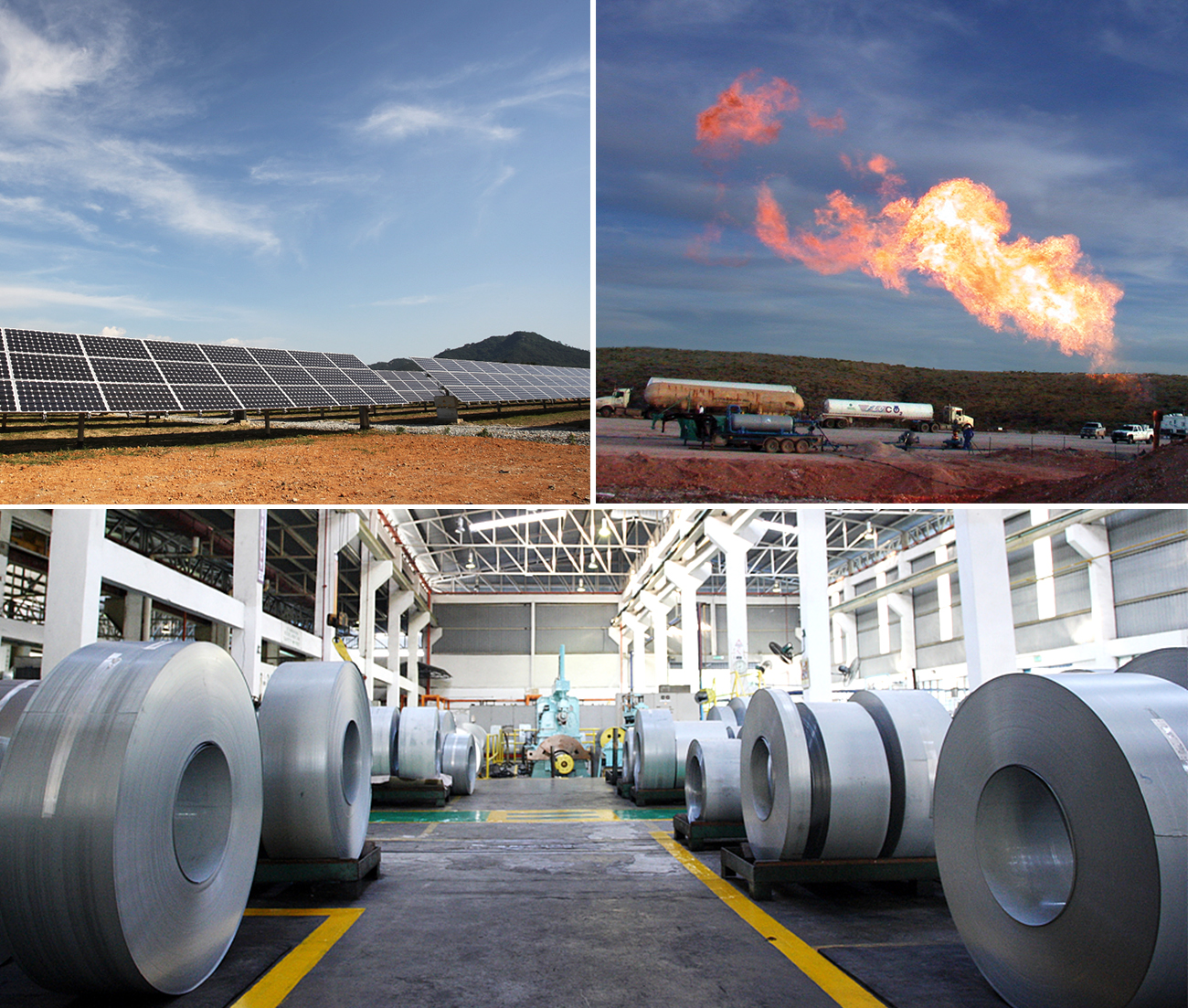 Successful power plant projects require a deep level of practical knowhow across various elements of the works; dealing with fuel suppliers, plant operators and power providers are just some of the areas where the trading group excels. Key projects include efforts like those in Ontario, Canada, where the largest renewable energy cluster in North America is currently being developed.
Firing on All Cylinders with Construction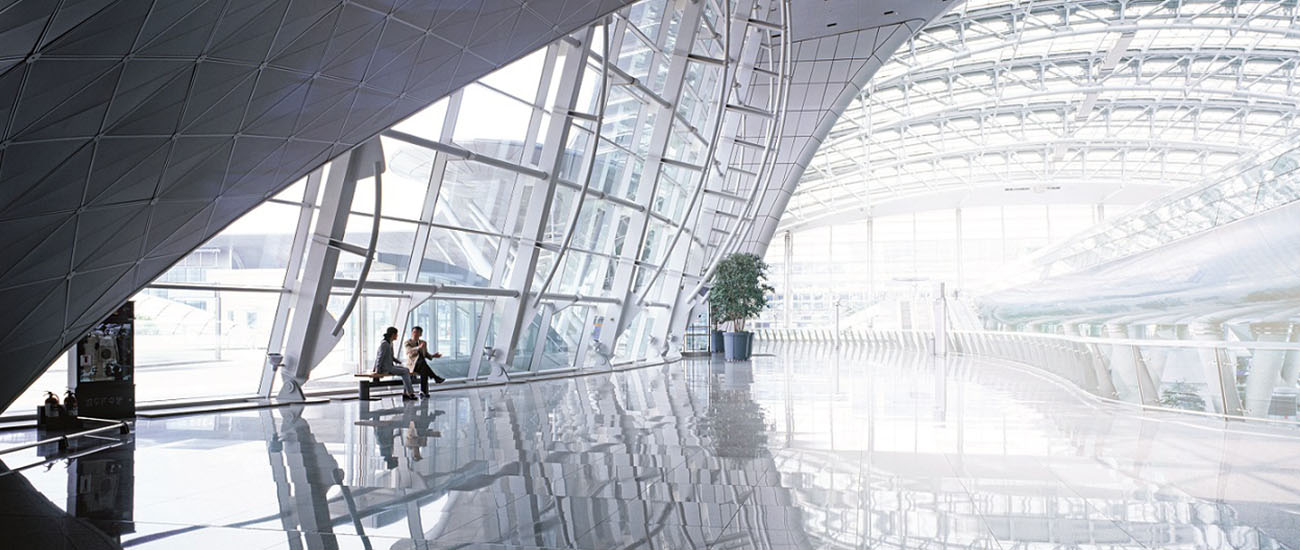 The ancient Greeks thought fire to be synonymous with vigor and drive, and most modern thinkers would agree. In roaring furnaces and bubbling cauldrons, artisans and engineers harness the power of nature to build the roads, homes, power plants and buildings of tomorrow.
Samsung C&T's Engineering and Construction Group attempts to channel this driving energy. Combined with engineering expertise, this force allows the Construction Group to continue re-shaping skylines all over the world.
A few of the construction group's integral values include:
With the Right Tools and Talent, No Job is Too Big
Iron ore and sand are fairly unremarkable in nature. But as steel and cement, these fruits of fire come together to create the world's most remarkable artificial wonders.
Exemplifying these forces are landmark projects like the Burj Khalifa, the world's tallest building, Dongdaemun Design Plaza, one of Zaha Hadid's last and most triumphant design and the Incheon Bridge, which is the sixth-longest cable-stayed bridge in the world.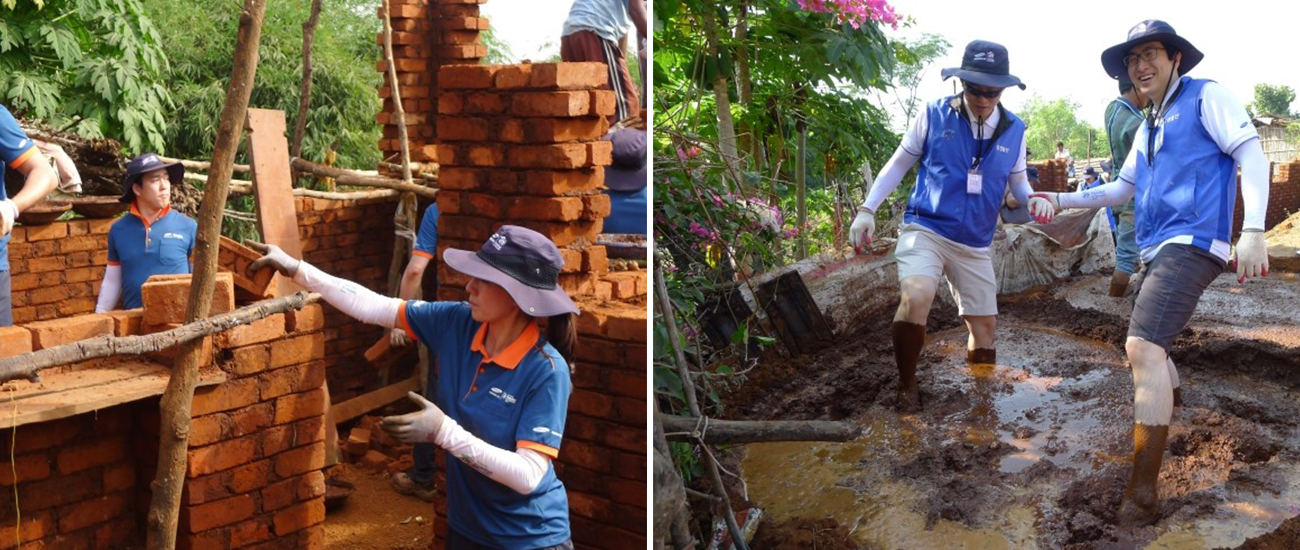 Wonders of steel and concrete are not just for the well-heeled. Volunteer-built Samsung C&T Villages 1 and 2 are already up and running in Indonesia and India, with a third currently under construction in Vietnam. The Samsung C&T Village project's aim is twofold: first, to improve residential living environments by constructing new homes and other community facilities and second, to enhance community training and educational programs on topics such as construction and natural disaster management. The Samsung C&T village program remains an essential part of the construction group's vision of a shared future.
Water: Riding the Currents of Fashion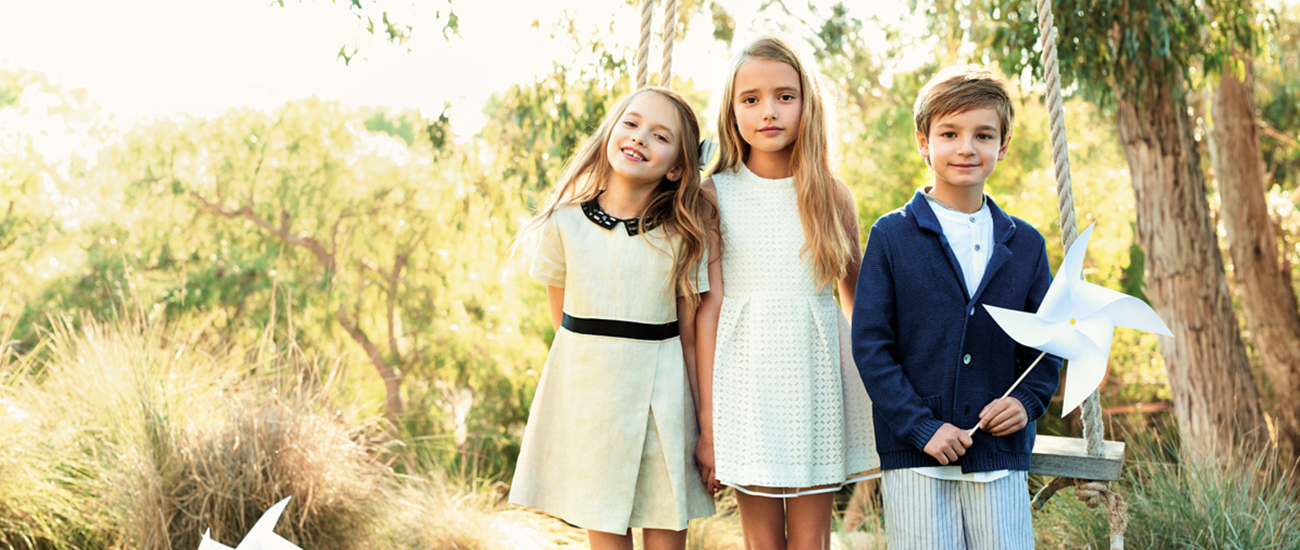 The ancient Greeks considered water the element imbued with the most emotion. And what is fashion if not a way to express your inner emotions and exhibit your true colors? Fashion is like water in innumerable ways: the tides of trends are ever-flowing, for example, and the rotations of what's hot and what's not revolve like the water cycle itself.
Most of all, fashion is exceptionally fluid and reflective. It is a mirror for the soul that lets you show the world what is going on in your mind without requiring you to say a word. Samsung C&T's Fashion Group is a wide mix of styles – taking in everything from the hippest streetwear in town to hi-tech smart clothing, traditional formal-wear and everything in between.
A few of the fashion group's integral values include:
Fashion Should Let You Flow Your Own Way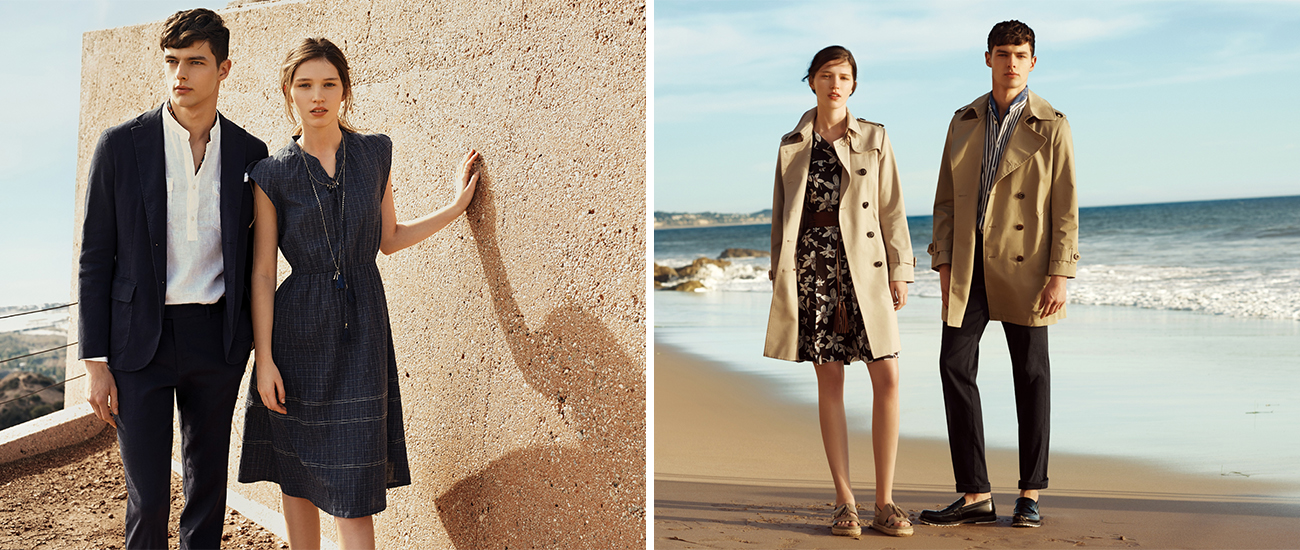 Practical clothing is, like water, a basic human necessity. But clothes for all occasions, attire that fits your flow and helps you express your emotions and creativity need to reflect the way you feel. Capturing the spirit of the times in items of clothing is a challenge the fashion group has taken to heart.
Nothing Is More Fluid than Creativity
Winning over the hearts and minds of Europe's leading fashion thinkers is only possible when you can identify the true currents of fashion. With top fashion gurus like this year's Pitti Uomo guest designer Juun.J on board, the company has creative iconoclasts who think outside the box – and let you do the same.
Designing Happiness with Resort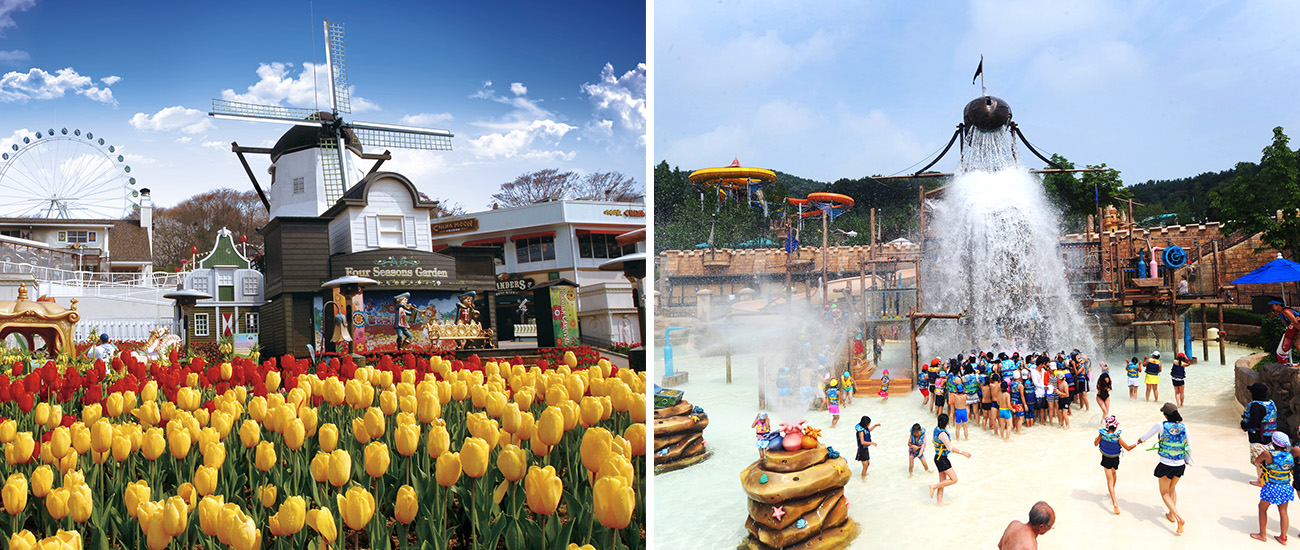 When people talk of inspiration or creativity, they naturally speak about concepts connected with the air – blue-sky thinking, and ideas that "take flight." Empodocles and his contemporaries also equated thoughtfulness and excitement with this element.
Samsung C&T's resort specialists share these core values. Whether they take the form of gravity-defying adventure rides, close encounters with wild and wonderful animals or hitting the perfect drive from the 18th tee, your thrills are their business.
A few of the resort group's integral values include:
Leisure Facilities Are Designed to Please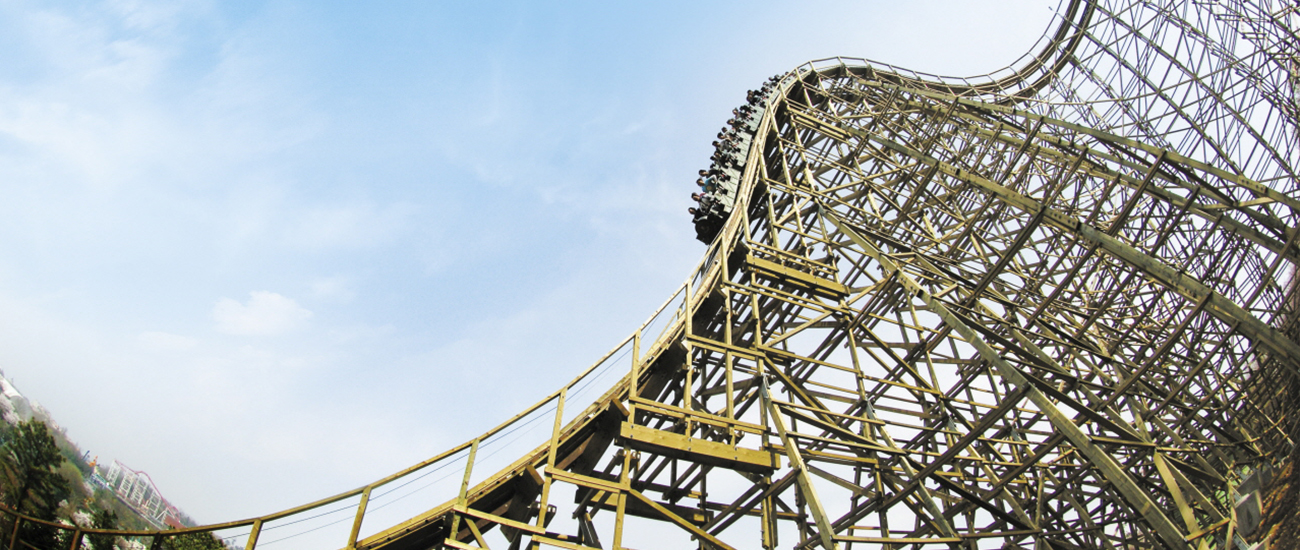 Resort group's theme parks are created with the aim of letting you soar through the air with the power of the wind in adventures that will take your breath away. Give your fantasies wings on thrilling rollercoasters at the company's amusement park Everland, or ride the wild slides at its Caribbean Bay water park.
We All Need a Breather Every Now and Then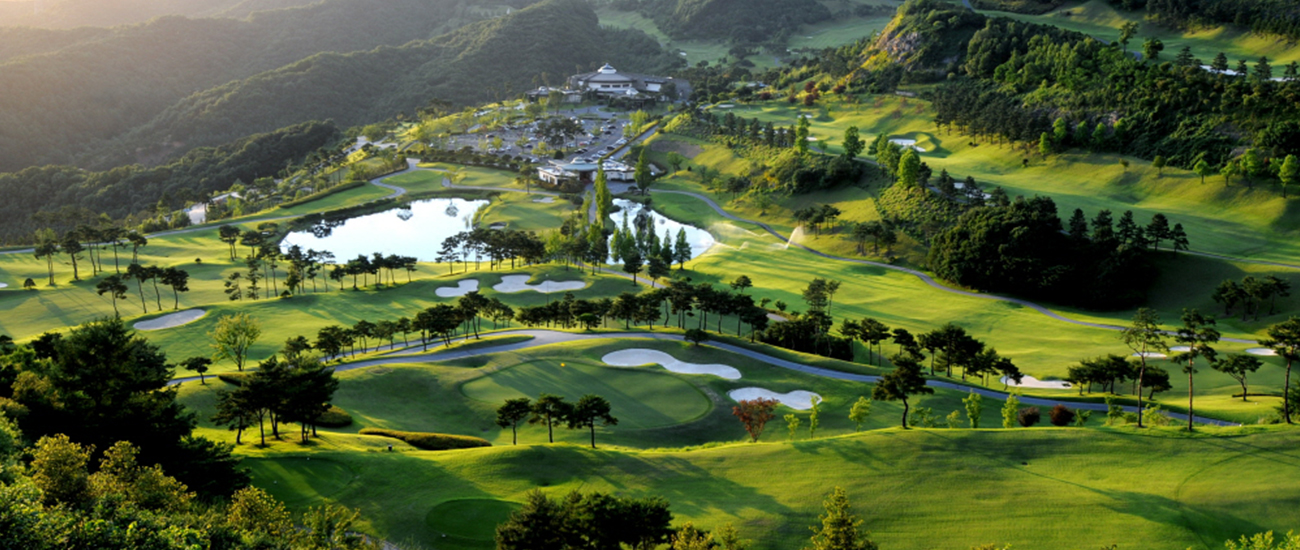 Leisure facilities are not just about white-knuckle adventure. Sometimes it is just as meaningful to let your hair down with a round at one of Samsung C&T's leading golf courses, such as Anyang Country Club.
Like the four Classical elements, the four groups that make up Samsung C&T at first seem to be independent entities that exist on their own.
Despite their apparent differences, they are in many ways every bit as compatible as the four Classical elements. Currently, all four elements are growing, burning, flowing and gusting to foster their own natural harmony.