Caribbean Bay, Korea's largest water park, has opened a range of exciting outdoor attractions for early summer, including the popular Mega Storm slide. Other attractions opened last month include Tower Boomerang Go and Tower Raft. This follows the opening of all of the park's indoor facilities and some of its outdoor facilities.
Summer visitors are also in for a treat on June 4, when all remaining thrilling outdoor attractions open, including Aqualoop, Water Bobsleigh and Surfing Ride.
Adventure fans agree that early summer is the best time of the year to head to Caribbean Bay, and that an early visit is a great way to beat the crowds. The temperature in most of the outdoor facilities, including the wave pool, is maintained at above 28°C.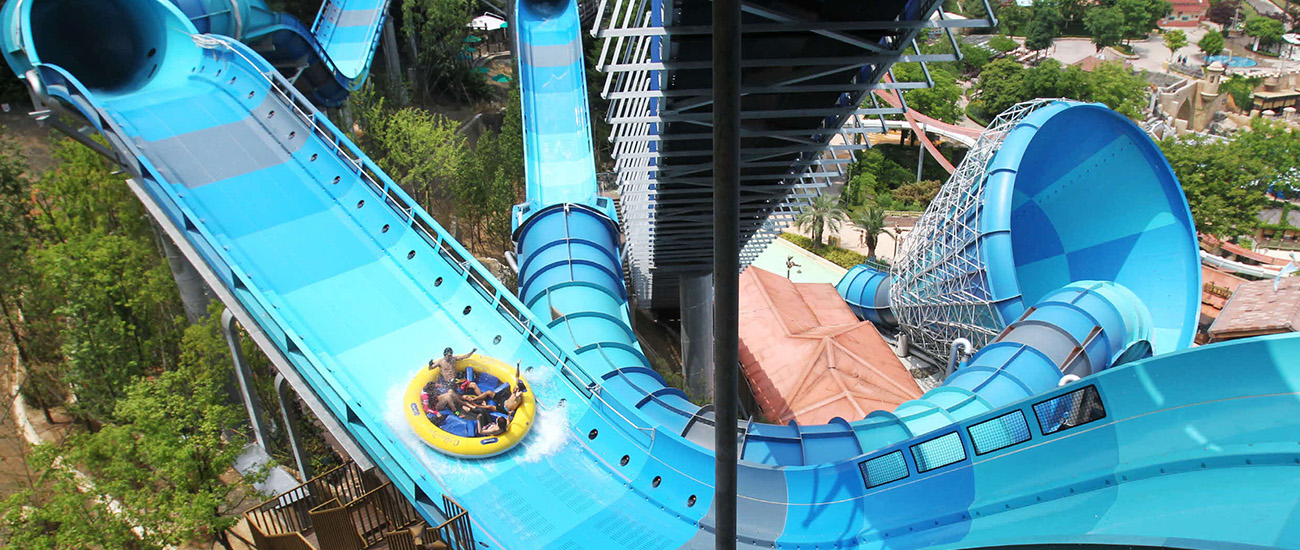 Mega Storm only made its Caribbean Bay debut last year, but proved an instant hit with daredevil visitors. This attraction is a hybrid-type slide that combines all the best features of a water coaster and a tornado water slide. Visitors compare it to a cross between a rollercoaster and Viking ride – with the added fun of rushing water thrown in.
Mega Storm can accommodate up to six passengers at once. Slide riders board round tubes at 37m above the ground and shoot down a 355m maze of complex thrills – with level downs, zooms, tilts and swivels all combining to form a gravity-defying experience.
As well as Mega Storm, Caribbean Bay regulars will be eagerly anticipating the return of Tower Boomerang Go and Tower Raft, exciting raft-based features on the Wild River Zone with drops, rises and rapid torrents.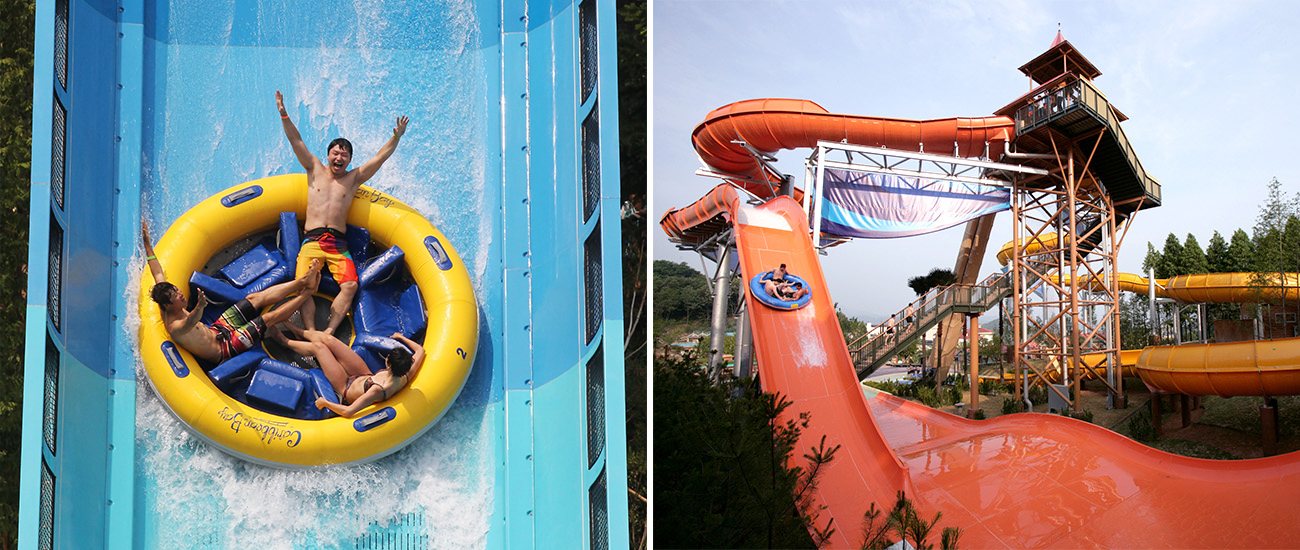 Meanwhile, in the Adventure Pool, an imposing skull bucket pours 2.4 tons of cold water onto visitors – the ultimate summer chillout experience.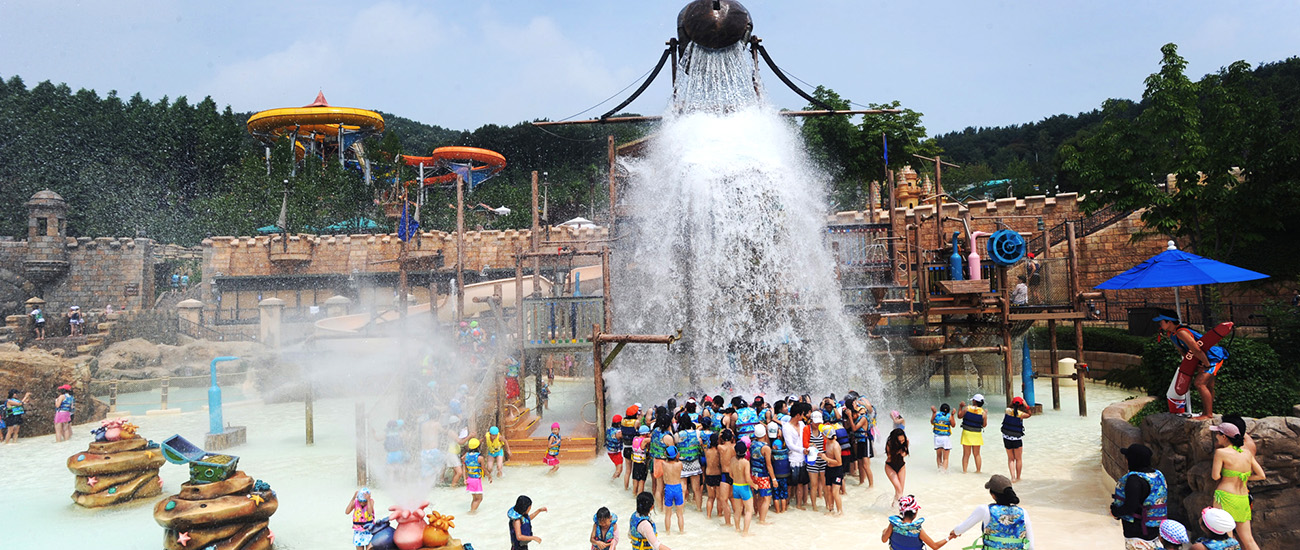 Children can have fun at the Kiddie Pool, as well as River Way – a 550m waterway ride on inflatable tubes.
Those tired of swimming and rides can relax at the outdoor spa, every bit as atmospheric as an open-air hot spring.