It's that time of the year again – Everland's roses are in full bloom. The rose is said to be the queen among flowers, and has a long and storied history with that title. Some say the Greek poetess Sappho was the one who first crowned the rose. It also has many fruity relatives – in its genus, or some could say royal family, are apples, pears, peaches, plums strawberries and cherries. With this royal lineage surrounding it, there is no doubt why roses can come in such vivid colors and so many varied scents.
The theme park has welcomed the queen of flowers this year, and other accompanying blooms, with new additions in the rose garden. 
The queens of the flower kingdom
Everland is well-known for its 20,000-square-meter rose garden. Three million roses in 720 varieties create a riot of color, scent, and joy this spring. Twenty-four of those rose varieties have been developed by Everland itself share space with many other exotic varieties like Port Sunlight, New Dawn, and Nahema. And they're all in bloom now.
Within this expansive carpet of roses are several installations and points of interest. New this year is the Ever Rose Healing Lab. The Ever Rose Healing Lab is designed to help visitors become familiar with the scents and cultivation history of four Ever Roses, or rose varieties developed at Everland, such as the Tete de Belle with its cool and sweet scent and the Sweet Dress with its sweet and fruity scent.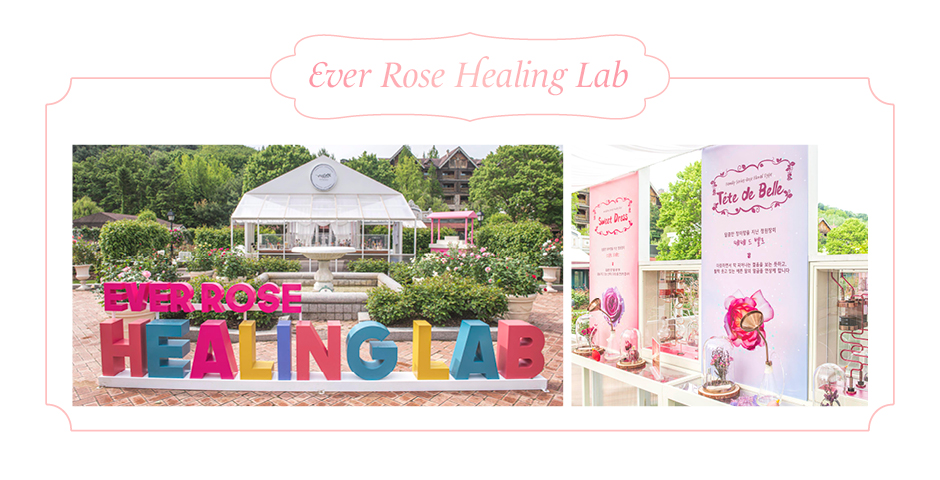 There are also two new rose tunnels that run for about 20 meters. When walking through the tunnels, visitors can be surrounded by the scent of roses from every side.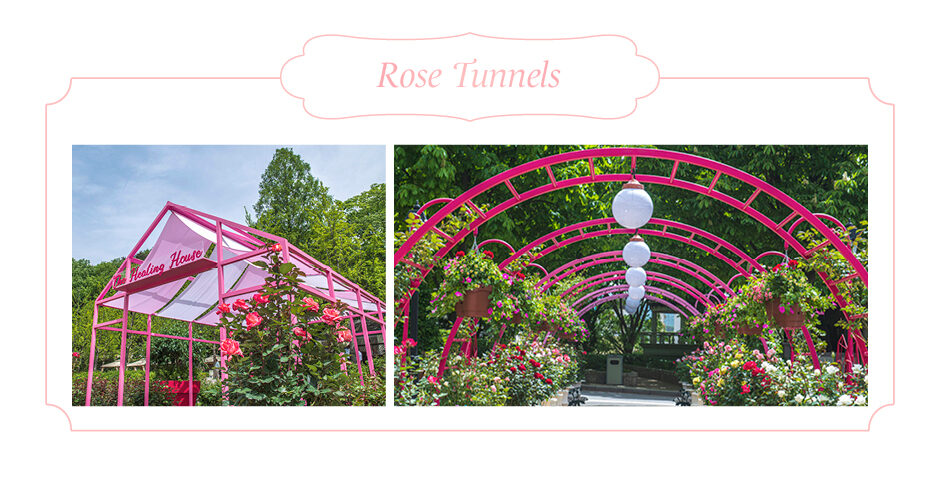 As if they have come to bow down to the queens of flowers, a nearby field has been filled with lupines as well. These vertical and striking flowers themselves are interesting and beautiful in their own way. The red, pink, and orange varieties of flowers harmonize together well and also welcome among their number white digitalis and blue delphinium blossoms, altogether creating an exotic explosion of flowery color.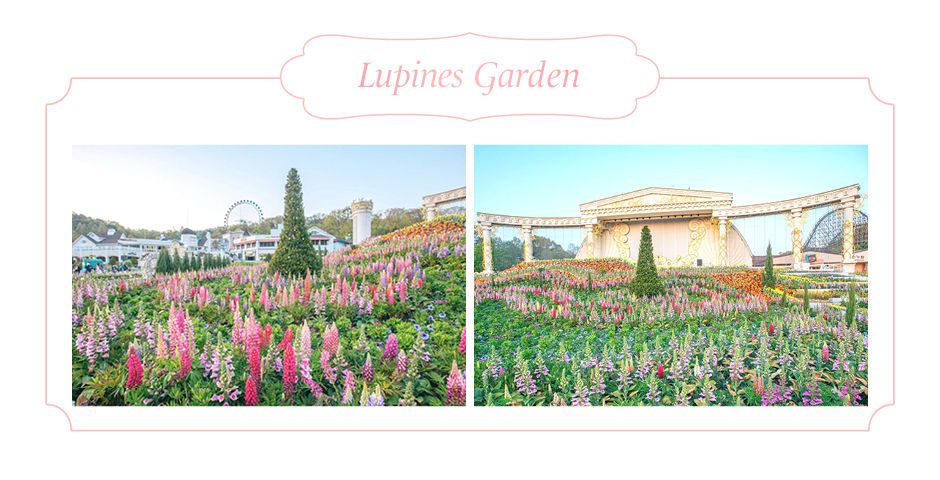 Celebratory performances and musical shows
There are always performances of some sort at Everland and this spring is no different. Exciting dances and fantastic stunts are on display every single day, such as "Lara's Monster Clean Up" at Outdoor Carnival Square. The show tells the story of Lara protecting the environment from monsters made up of plastic bags and cans that were thrown away and features acrobatics and parkour along with the dances and songs.
Another performance is "Lenny's Great Adventure: In Search of Dragon Castle," where the titular Lenny and his companion Lara, the representatives of Everland, go searching for a magic wand in a live musical with songs and dance that can be seen on the Grand Stage. The show mixes in ultra-high-definition video projections to make the actors look like they are really flying.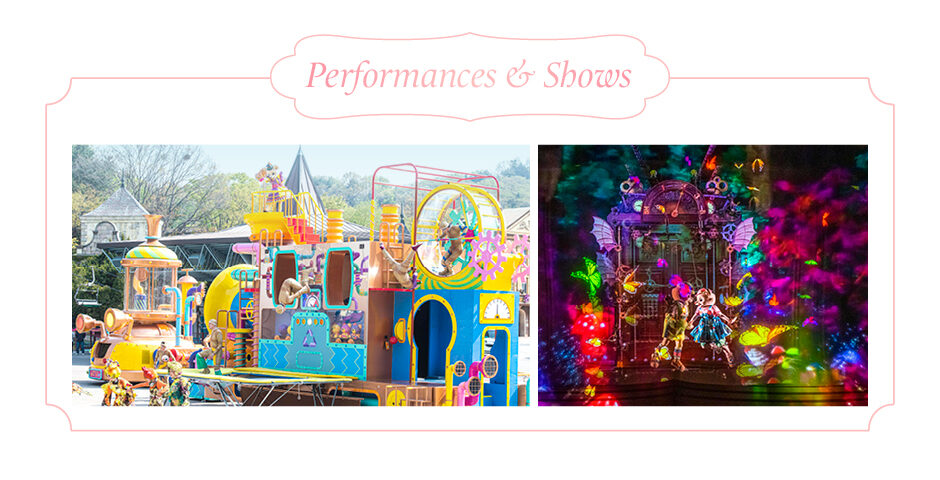 Everland always puts the safety of its visitors first in mind, and in the current situation safety includes a required face mask in the park and a temperature check before admission. Hand sanitizer is available in front of every facility and attraction, and the park thoroughly disinfects every area each day, paying special attention to handles and other areas that visitors frequently use. Also, appropriate distances for waiting lines have been marked with stickers on the floor.