Amid continued calls for countries around the world to speed up the transition to renewable energy, you might wonder why are we not already seeing a greater transition in the direction of clean sources of power. This is an especially pertinent question for solar energy, which has gone from being the most expensive to cheapest source of electricity per megawatt-hour of energy available today.
In this article, we'll take a look at where solar energy is at today after a rapid leap in the last year, as well as exploring how we reached this point and addressing some misconceptions about this form of power.
The current picture: Solar energy shining brighter
The good news is that solar and wind energy were responsible for more than 10 percent of global electricity for the first time last year, according to the Global Electricity Review 2022, which showed that solar generation in particular rose 23 percent last year.
Australia is an interesting example, as its share of electricity made up by solar energy rose from barely 2 percent in 2015 to a G20-leading 11.79 percent in 2021.
How we got here: History of solar power
People have been harnessing the power of the sun for millennia, but the birth of solar energy can be traced back to Edmond Becquerel's discovery of the photovoltaic effect in 1839. In essence, the photovoltaic effect refers to the generation of voltage or electric current in a material when it is exposed to light, such as the sun.
Although patents for solar-powered devices were filed before the 20th century, silicon-based solar cells were a major breakthrough in the 1950s. Still, it took decades before solar energy became commercially viable.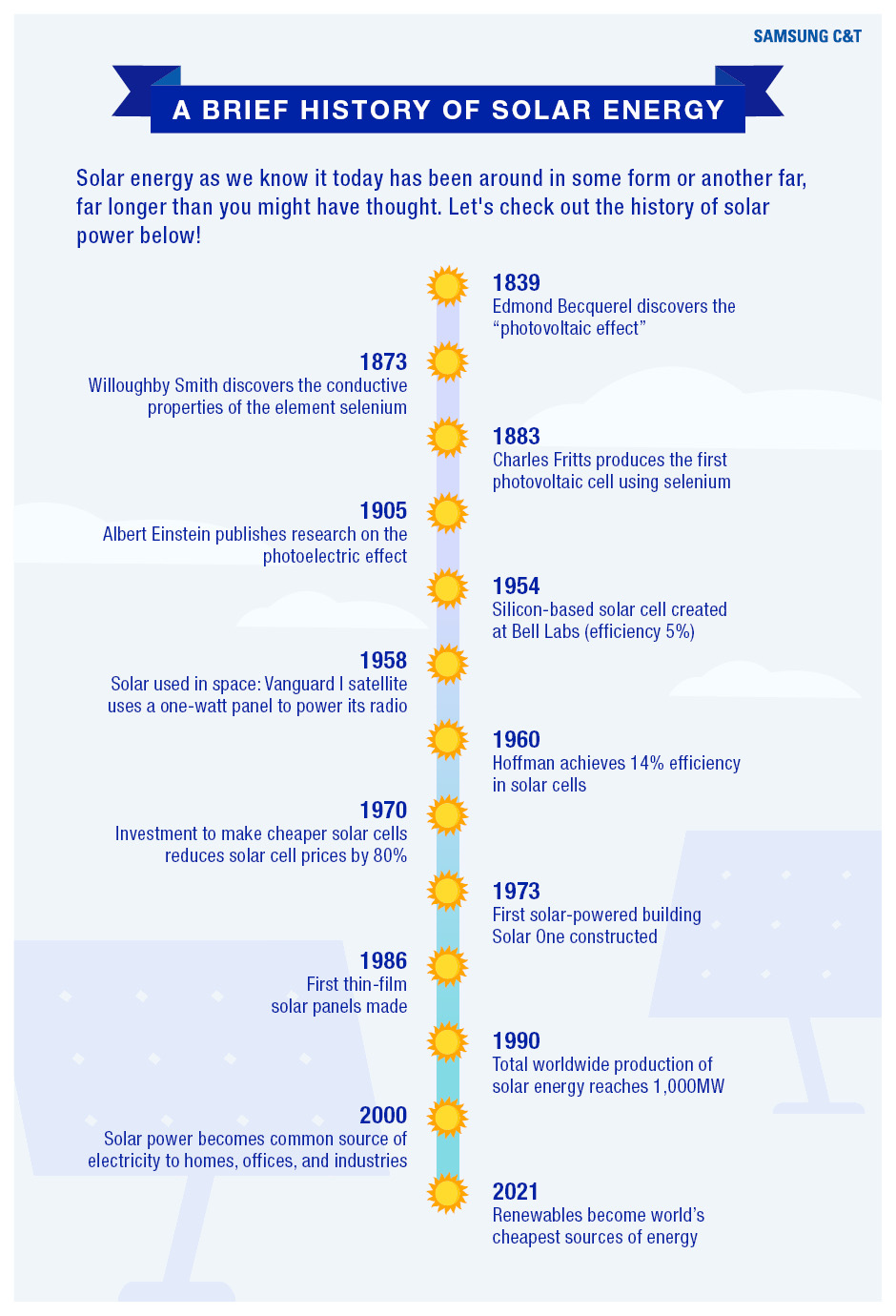 Common misconceptions: A misunderstood source of power
Interestingly, there may still be the misconception that solar energy is too expensive. We have already mentioned that it is the cheapest source of power.
But what about other misunderstandings around solar power? From concerns about glare and noise to heat islands, let's take a look.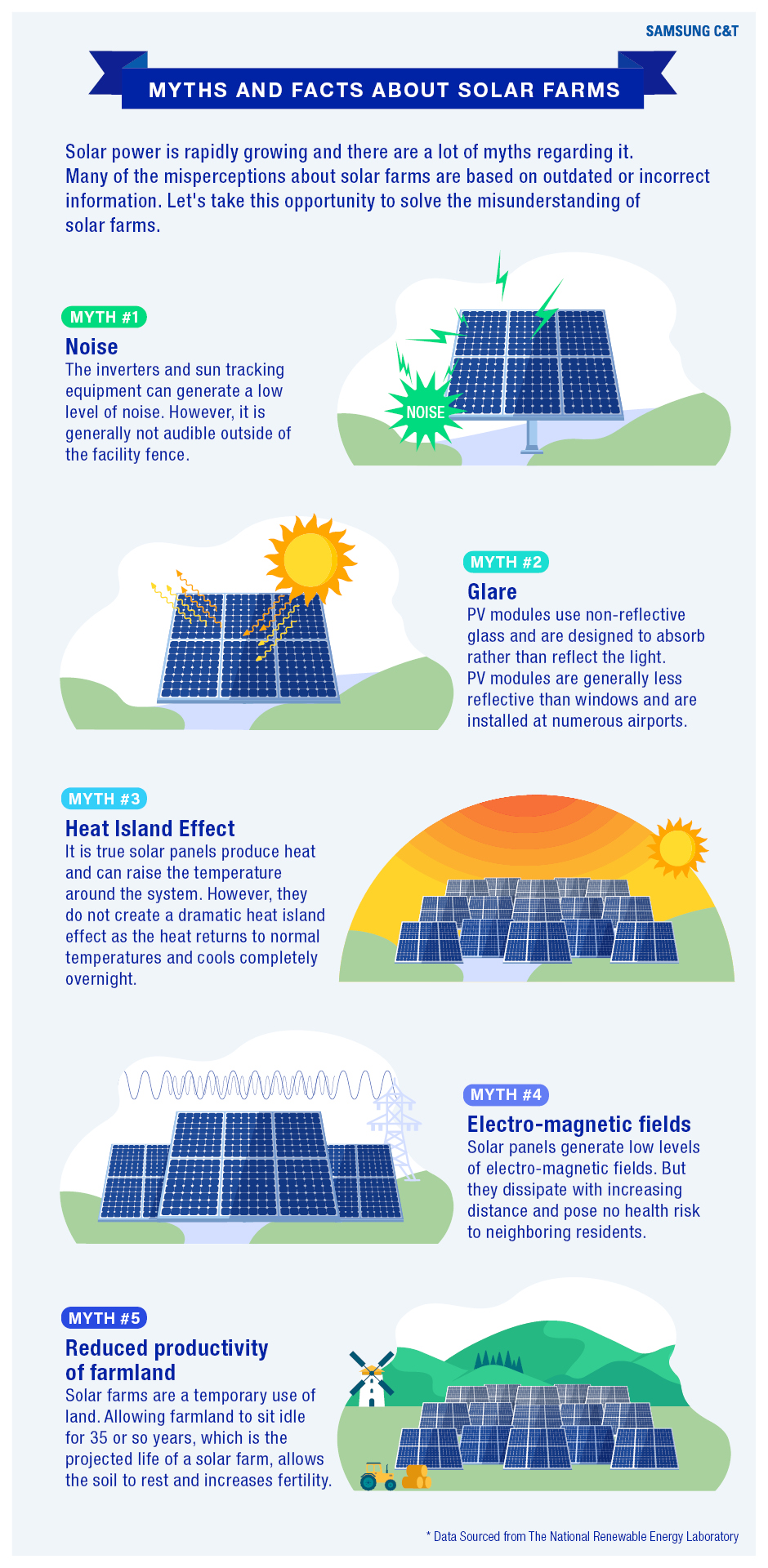 Samsung C&T's role in the solar energy transition
Samsung C&T Trading & Investment Group is expanding its solar energy business, with renewable energy as a main growth engine.
The company earlier completed construction of a wind and solar power complex in Ontario, Canada capable of producing a total of 1,369 MW of electricity. And Samsung C&T has since been strengthening its solar and renewable energy business in North America.
Look out for our upcoming feature on the efforts of one of the company's solar energy teams based in the U.S., which is responsible for massive solar power plant projects in Texas and California.