Mankind has been captivated by the idea of tall buildings since the dawn of time. For some, there is something almost transcendental about the experience of seeing grand, manmade structures with your own eyes.
Normally imperious Napoleon Bonaparte, upon arriving in Egypt in 1798, is said to have told his troops in a hushed reverie, "From the heights of these pyramids, 40 centuries look down on us."
Little wonder then that since its completion in 2009, the Burj Khalifa, the world's tallest building, has quickly become one of the most popular tourist destinations on the planet.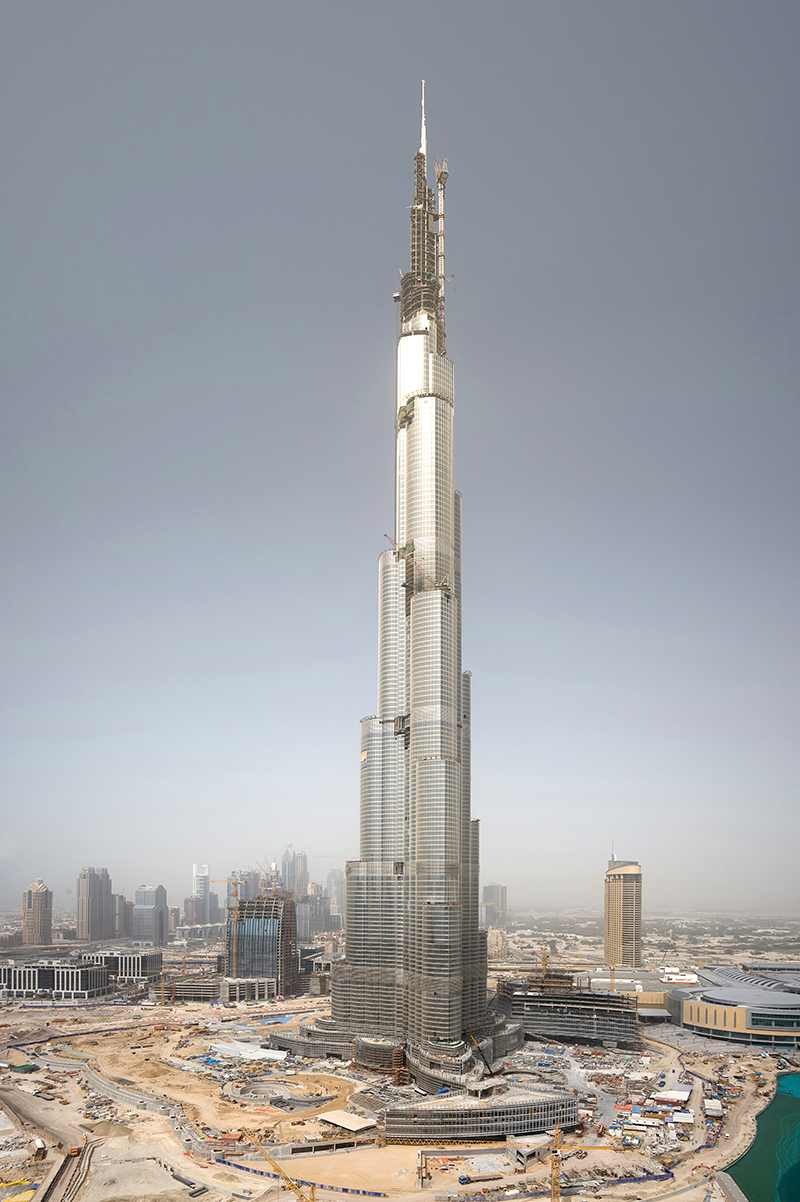 The tip of the building reaches nearly 830 meters into the sky, and takes in some 200 usable floors and spire levels, as well as maintenance floors and underground parking lots. Tellingly, the building has a whopping 54 elevators – all-comers are in a hurry, it would seem, to get as high up it as they possibly can.
Like the Giza pyramids that so captivated Napoleon, part of the Burj Khalifa's attraction is its apparent improbability. It stretches up almost a kilometer into the sky from the arid Dubai sands in a manner that leaves even its constructors awed.
With an impressive 555-meter observation deck, the world's highest restaurant and a record-breaking 160 habitable stories, it is not hard to understand why the Burj Khalifa is not only Dubai's most popular attraction, but also last year made TripAdvisor's user-generated list of the top 25 landmarks in the world.
Jaeho Kim, former engineering manager for the Burj Khalifa project and current senior vice president at Samsung C&T, the Burj Khalifa's primary contractor, explains, "From an engineer's point of view, tourists are attracted to the creativity and determination that allowed us to build something on this scale in what is essentially the middle of the desert. When people get up close to it and experience its pure height of the building, they are naturally overwhelmed with curiosity. They begin asking themselves questions like, 'How did they build this thing?'"
Although plenty of people want to sit on the top floor of the world's highest building, even those without a fear of heights are wary about doing so unless they feel completely safe. Kim explains that issues like this meant that at first the project was met with some measure of public concern.
Kim notes, "To tackle this, we needed to prove that the Burj Khalifa would be both secure and stable while we were building it. Thus, it was necessary to incorporate wide-reaching health and safety solutions, including an earthquake-resistant design."
In fact, the Burj Khalifa is the first building of its scale to feature elevators specifically programmed for controlled evacuation in the case of fire or other security worries.
And a whole range of seemingly gravity-defying construction methods were used in order to turn this desert dream into a reality.
As the former engineering manager Kim explains, measures like these helped convince tour operators and visitors alike that public safety was the builders' primary concern. Kim also added that, "Eventually, the public's perception of the building went from one of doubt to one of trust. That was a key turning point in the quest to turn the Burj Khalifa into a tourist attraction."
Surprisingly for some, the builders made rapid progress with their work, completing construction in just five years.
Ahmad Abdelrazaq, executive vice president and head of Samsung C&T's Building Sales Team, says, "The Burj Khalifa is a tremendous achievement in terms of technology, and has changed the face of Dubai. It has presented new dimensions of construction technology, and gives a new generation of engineers a sense of direction."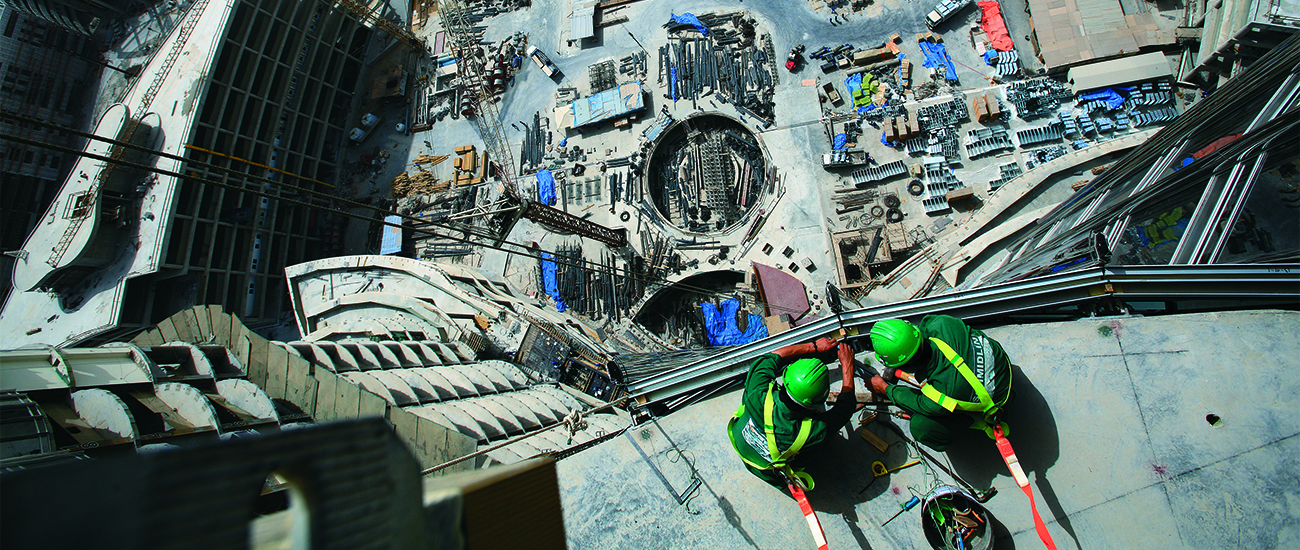 Youngmee Riew, head of the Dubai Tourism Office, Seoul, explains that all sorts of tourists are drawn to the Burj Khalifa, which opened to the public in 2010. Says Riew, "Families, couples and corporate travelers are keen to include it on their agendas when they visit Dubai. Korean visitors in particular like seeing the faces of the Korean Samsung C&T staff involved in the construction project, which are displayed in a prominent part of the building."
Riew estimates that some 70 percent of the Burj's visitors come from abroad, and says the Burj's location is also a factor for tourists. She explains, "The fact that the building is located in the center of the Dubai Media City is a massive plus for tourists. While not all visitors actually go up the Burj, almost all at least want to check out its base."
Even if some cannot bring themselves to scale the Burj Khalifa's dizzying heights, it seems very few global travelers can hold back the irrepressible urge to visit Dubai and lay their eyes on this unique, towering wonder.