2017 is almost upon us, and it is already shaping up to be a big one for the construction industry. Researchers say global construction equipment sales are set to grow by 5 percent in the year ahead. In the United States, meanwhile, construction starts are also expected to increase by at least 5 percent.
While 2016 saw big advances in augmented reality, 2017 is promising yet more in the way of building technology developments. Join us as we take a sneak peek at five trends that are set to shape the construction industry in the new year.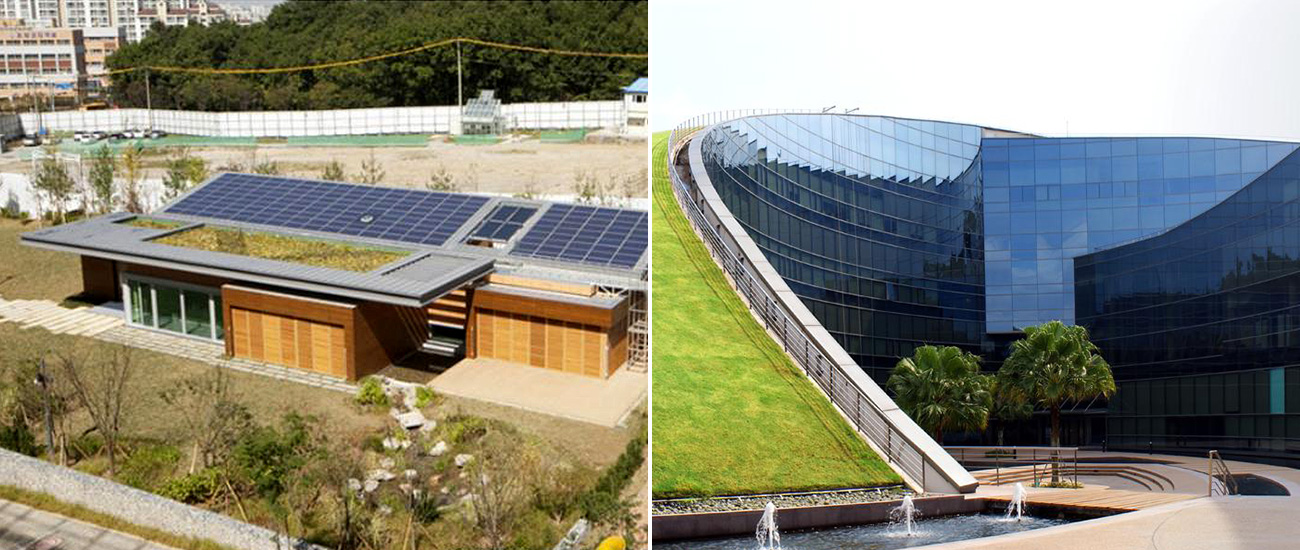 It is no longer just politicians and NGOs who are demanding greener construction. End-users are now also insisting that environmentally friendly construction methods be used for the buildings where they work, rest and play. According to research firm McGraw Hill, 80 percent of college students now want to see green materials and resources used to build universities. A further 63 percent say they would like university facilities to be built using sustainable construction methods.
Contractors are responding with greener, more sustainable building methods. Companies like Samsung C&T are now making serious commitments to sustainability and carbon management; the company won global recognition in 2016 with an award from the CDP (formerly the Carbon Disclosure Project). 2017 will see further developments in green building management, building and sustainability – which will mean a big year for environmental managers.
2. Building Information Modeling (BIM)
An influential Dodge Data & Analytics' report found that 70 percent of constructors think that implementing BIM software improves the constructability, quality and functionality of final designs. Builders also say modeling software is helping them reduce costs and significantly cut down on Requests for Information (RFIs). Undoubtedly, 2016 was a big year for construction software, and further developments are expected for next year.
Samsung C&T's Jong Hoon Kim, General Manager and BIM leader of the Building Engineering Team, explains, "BIM increases productivity. It helps us identify risks and defects in advance and properly plan for them. That helps reduce the amount of 're-work' that needs to be done later."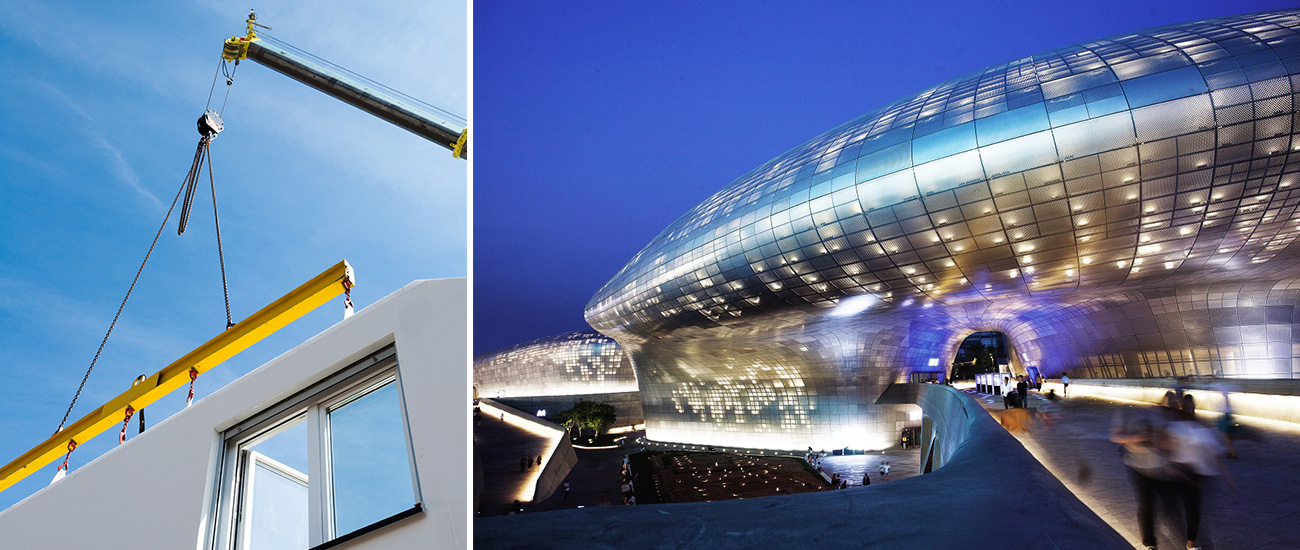 It used to be the case that the majority of building was done onsite. Say "prefabricated construction" to some people and they will start talking about the kind of corrugated iron structures that went out of fashion with flared trousers in the 1970s. However, recent technological developments, such as 3D printers, have now made prefabrication more advanced, appealing and cost-effective.
Modern construction requirements have diversified, calling for both on- and off-site prefabrication. This is true for projects like Samsung C&T's Dongdaemun Design Plaza in Seoul, a new urban landmark clad with over 45,000 panels of varying size. Prefabrication methods allowed the company to build this irregularly shaped structure with efficiency and speed – while still retaining the integrity of architect Zaha Hadid's original design.
4. More Public and Non-residential Construction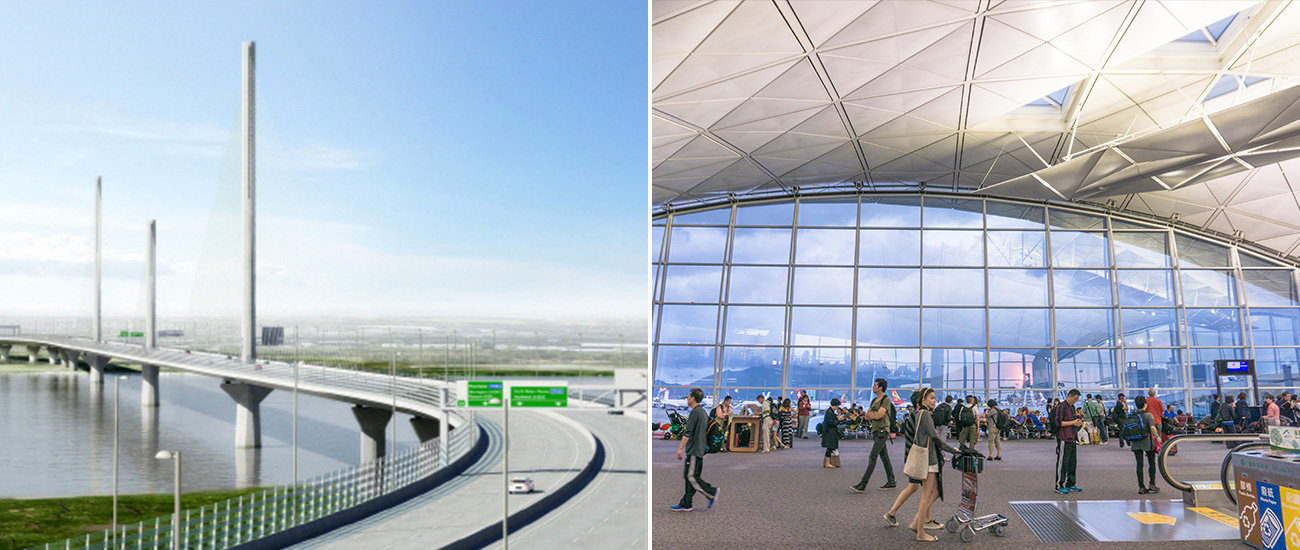 The American Institute of Architects has forecasted a 7 percent growth rate for non-residential construction in 2017. Experts, meanwhile, are also predicting a rise in infrastructure spending that Reuters says "could boost housing and construction stocks."
Indeed, non-residential construction is on the rise everywhere. In East Asia, Samsung C&T is currently constructing the new State Courts complex for the Singaporean government, while the company will also play a part in the expansion of Hong Kong International Airport. Meanwhile, the company is in the final stages of its large-scale solar and wind power project in Ontario, Canada.
Infrastructure improvements and increased public spending on construction are on the agenda all over the world, including the UK, where Samsung C&T is currently co-constructing the Mersey Gateway.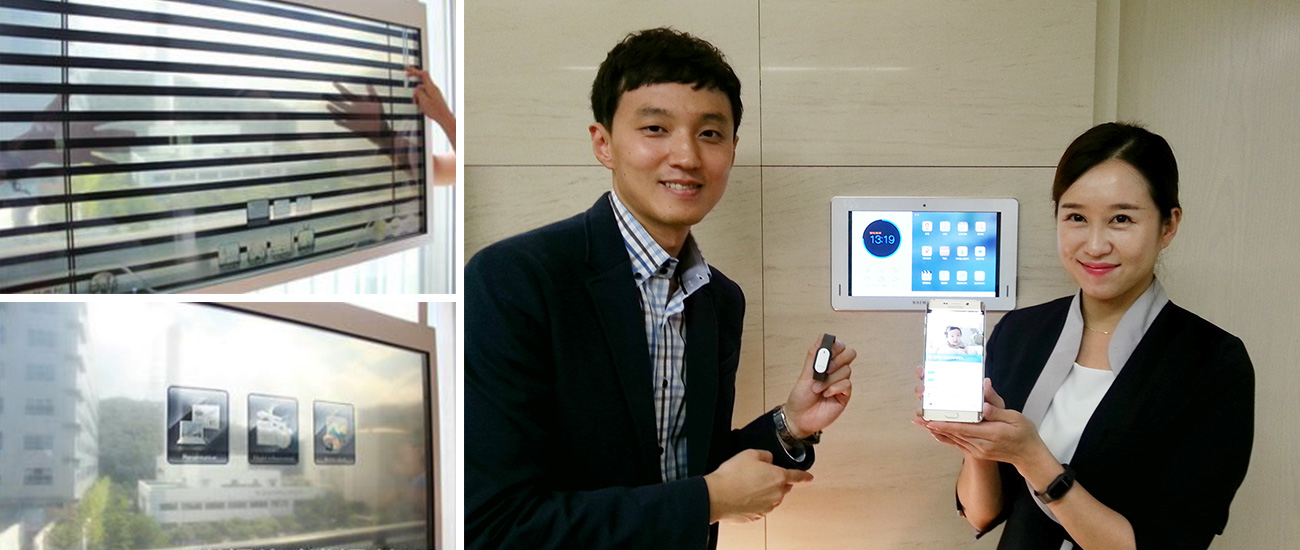 Forbes has placed IoT and smart home tech at Number 1 on its list of IT trends that will dominate 2017, and it is hard to disagree. In fact, the home of the future is no longer a distant dream – it has already arrived.
Samsung C&T's Raemian apartments already feature a centralized Home Auto System, with a living room-based display interface. Raemian residents will also be issued with wearable watch-like passes that provide easy and secure access to gates and elevators – and will even help drivers find their vehicles in parking lots.
With tech giants and constructors alike now increasing their spending on IoT-related R&D, the year ahead promises to be full of smart home-related innovations. CES 2017 kicks off on January 5, and analysts expect to see a dazzling array of IoT and smart home developments on display in Las Vegas – a sign of plenty more to come on this front.