While the leaders of South and North Korea discussed peace on the peninsula this past September, journalists from around the world watched from the Inter-Korean Press Center housed in the Dongdaemun Design Plaza (DDP) in central Seoul. More than just a landmark, convention centers like the Dongdaemun Design Plaza are often the venues where the world's biggest news happens, whether it's for a niche scientific convention discussing the latest discoveries or a major geopolitical event.
Not only do they host some of our most memorable world moments, they are also engines of business and tourism. In the United States alone, the meetings and events industry contributes billions of dollars in revenue to the economy and supports 5.9 million jobs. Statistics for 2016 in the United States show that meetings generated $845 billion in business sales and a contributed $104 billion of federal, state, and local taxes.
Trends in the industry show that destination conventions are on the rise, and with it the need for unique and interesting venues to attract attendees. Millennials in particular are seeking spaces that are organic, creative and memorable for their networking venues. Centers like the Dongdaemun Design Plaza in Seoul, the Shangri-La in Mongolia, and the Petronas Towers in Kuala Lumpur have all been able to cater to a wide variety of modern events. But designing spaces like these takes special consideration.
Convention Center Design Challenges
Convention centers begin with thoughtful design. Successful facilities are characterized by five critical attributes: beauty, functionality, efficiency, urban integration, and a spirit of sustainability.
Their exteriors need to be as impressive as their interiors are functional. Many modern facilities feature cascading glass facades that offer impressive views of the city, or suspended banners with mood lighting. The Dongdaemun Design Plaza, for example, is characterized by a futuristic design and blue mood lighting that makes it stand out, particularly at night. But beauty isn't enough. The design and construction of convention centers also needs to take into consideration the surrounding community.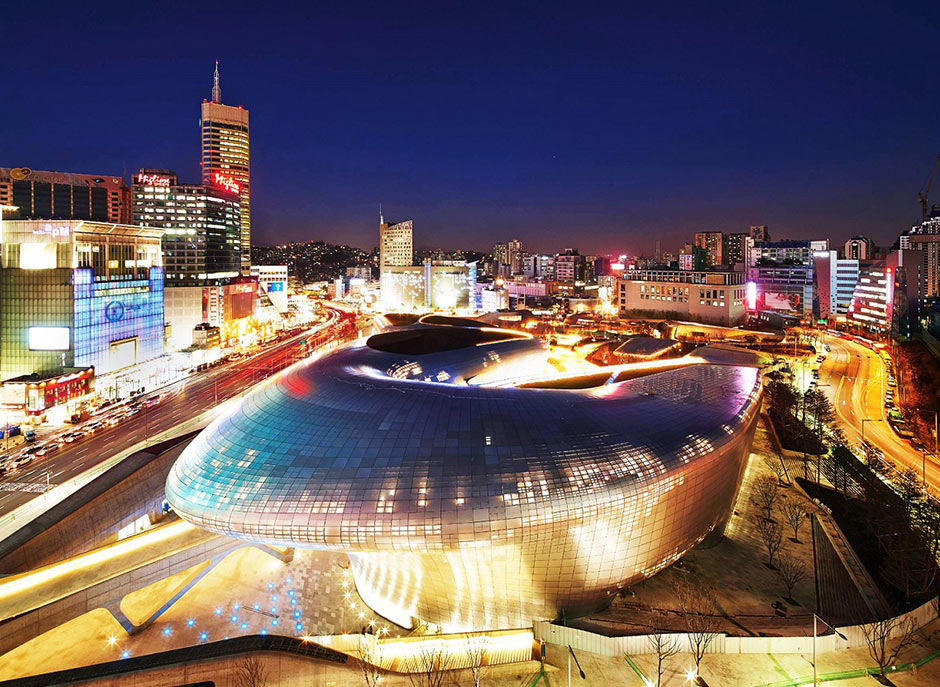 Connecting to public transit and neighboring office buildings through underground tunnels and malls with entertainment facilities is now a commonplace design feature of many convention centers around the world. The Tanjong Pagar Center in Singapore does this effectively with a 13,935m2 park attached to the facility, allowing visitors a chance to engage with the local surroundings. Perhaps most important of all is flexibility.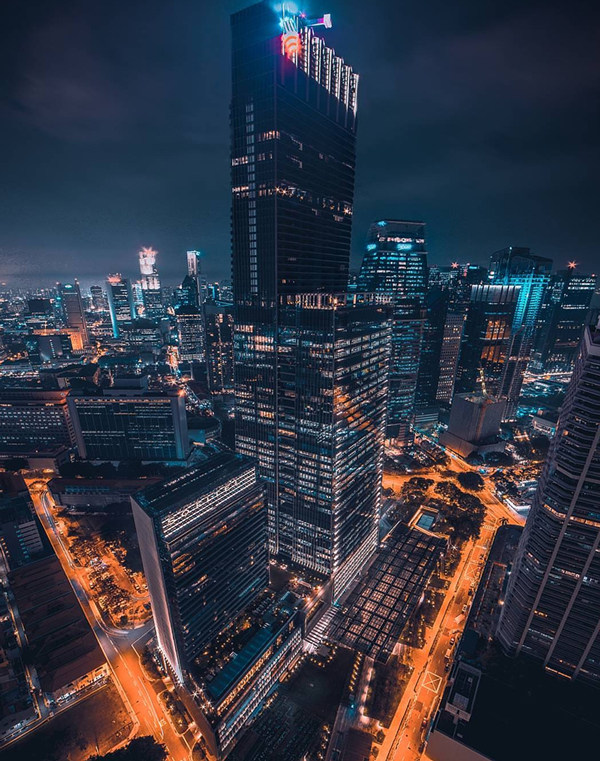 Since convention centers need to be used for a variety of events with unique demands from tenants every day, the space needs to be adaptable. The amount of space that can be configured cohesively for one single event is critical. It can be spread out through adjoining rooms or halls, but event planners must be able to feel like it is well connected, allowing for free flow of event traffic without worrying if attendees will get lost. Large, mixed-use spaces like the Dhirubhai Ambani International Convention and Exhibition Centre (DAICEC) soon to be built in Mumbai cater to this flexibility by offering a wide range of options and configurations for event planners.
Renovating for the Future
As the demand for more unique spaces has risen, many convention centers have renovated to keep up with consumer expectations.
Convention centers of the 1970s and 1980s tended to be box-like, impersonal buildings. Renovations have focused on bridging aesthetics, premium food, entertainment, and amenities. Technology has also become a critical component as visitors now expect Wi-Fi access as well as the latest and greatest audio and visual capabilities.
In one such example, Samsung C&T completed a $270 million remodeling project for Suntec Singapore in 2013 that included additions to its retail, food and beverage, and convention space along with big updates to its technological capabilities.
Other facilities have undergone major sustainability redesigns that feature cost-saving recycling programs, energy-efficient lighting, and water-conservation systems. Check out the infographic below for information on some of Samsung C&T's most interesting convention center projects.