8 Seconds, a fast-fashion brand part of the Samsung C&T Fashion group, recently opened Studio 8 on the fourth floor of its Garosu-gil store in Seoul.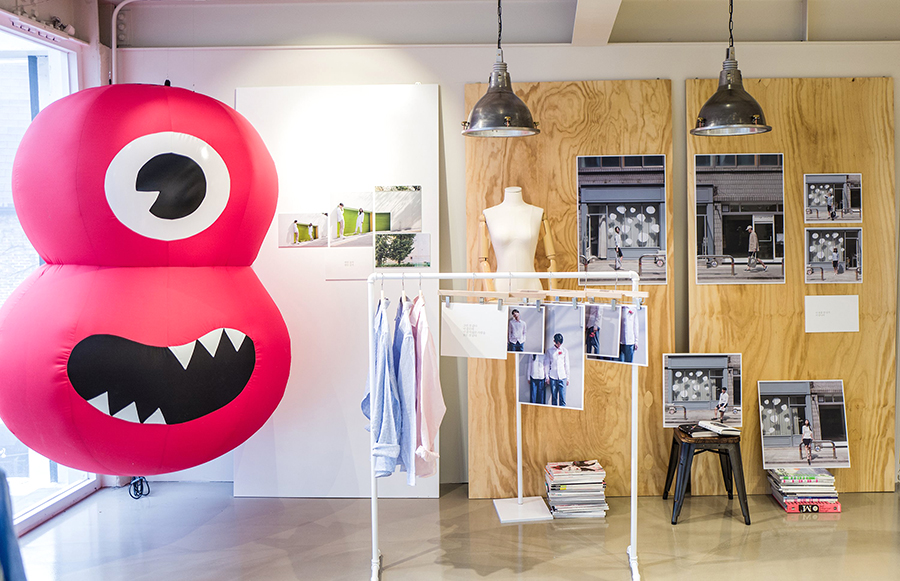 Studio 8 is a 132㎡-large creative project space that will be home to events encompassing fashion and culture. Created to boost the brand's interaction with its customers, it will host monthly events that are bound to catch the eye of trendsetters.
As a platform for lovers of fashion and culture, and as a distinctive channel for brand storytelling, Studio 8 will be hosting exhibitions and concerts all throughout the year.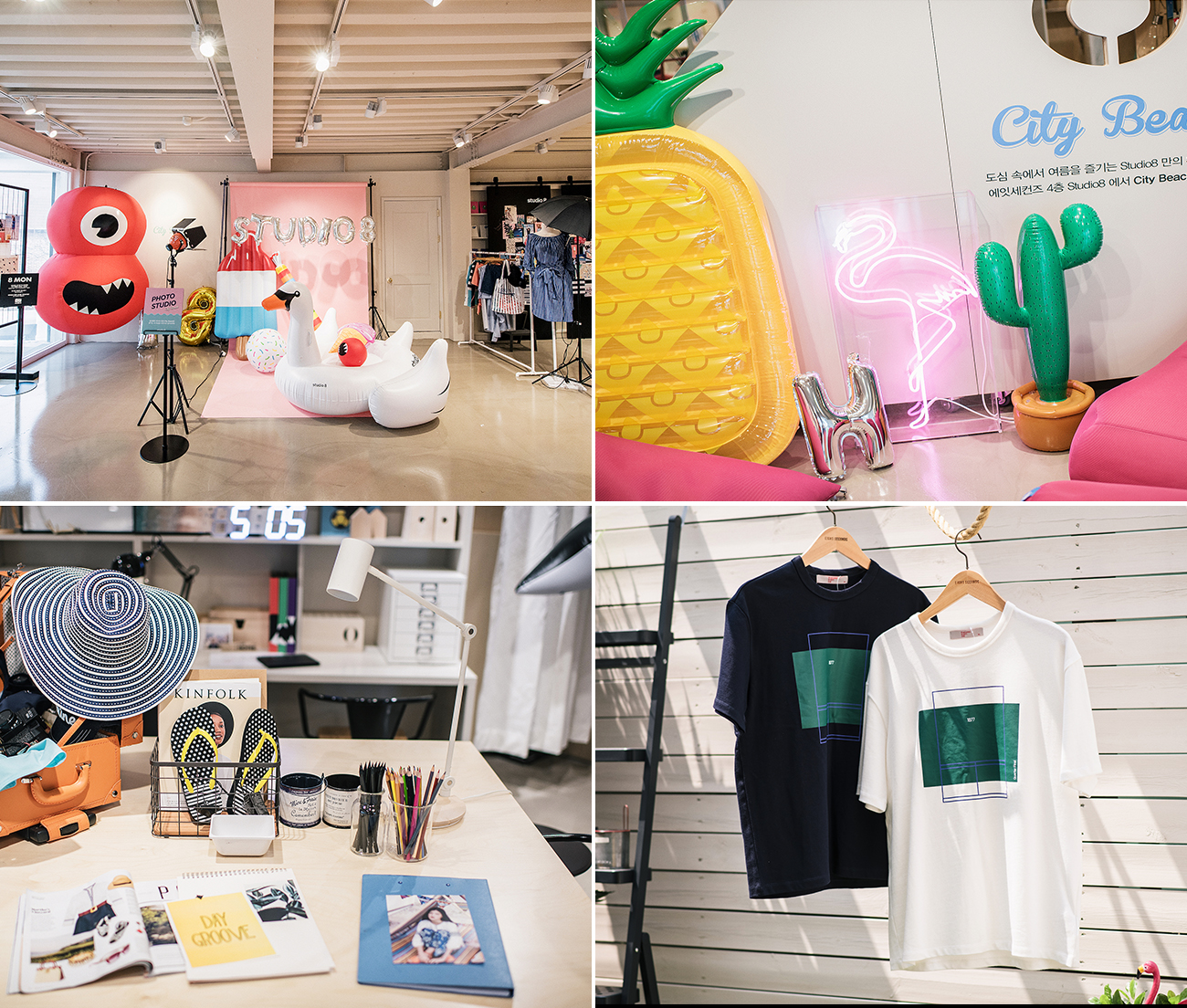 The first exhibition to be held at Studio 8 centers on the theme of 'Urban He & She'. The exhibition brings together the well-known social media poet Sang Wook Ha, and the photographer behind the book Seoul Snap, Kyu Hyung Kim.
Exploring the love and heartbreaks experienced by youth in their 20s, the exhibition sheds light on a new genre of storytelling known as "poetry-telling." "Poetry-telling" delivers stories through the short but moving words of poetic verse.
The exhibition is a beautiful collaboration between Ha's witty poetry and Kim's artistic photos. With poems that evoke heartwarming emotion placed alongside stylized photos featuring models wearing the brand's linen and 'kni-tee' products, the exhibition will strike a chord with anyone who has ever been in or out of love.
8 Seconds' linen products are well-known for being wrinkle-resistant and wash-and-dryable, while 'kni-tees' incorporate the advantages of both knits and tees, creating a seamless silhouette – Studio 8's first exhibition adds a spoonful of story and emotion to these everyday garments, casting these hit products in a whole new light.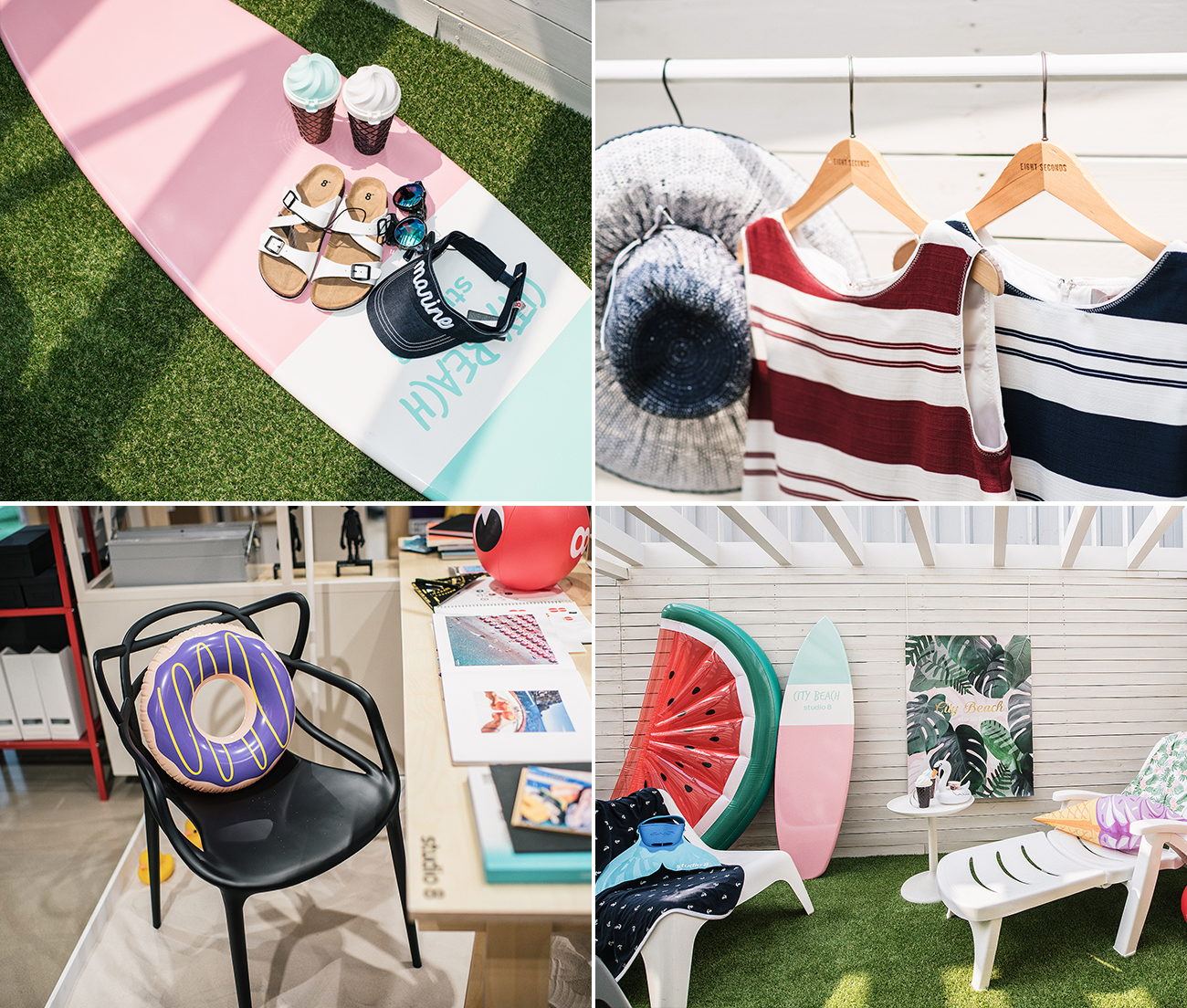 In June, Studio 8 will be decorated in a City Beach theme. With fun and quirky items like bright yellow pineapple tubes and comfy pink beanbags placed around the space, visitors will be able to enjoy a cool and fashionable summer at this temporary urban summer beach.
An 8 Seconds spokesperson says, "Studio 8 has been created to deliver the brand's unique identity. The space will be hosting monthly events in the form of exhibitions, concerts and styling classes to provide fans with immersive cultural experiences, which will allow the space to become a one-of-a-kind platform for fashion and culture."
At times a trendy gallery, sometimes just a cozy place to relax, Studio 8 is definitely the newest and hippest place in town for visitors who want to mingle with other fashion and culture enthusiasts. It is a place where inspiration never seems to stop growing.