With temperatures around the world soaring to their highest levels in almost 140 years, the weather has left many of us feeling hot under the collar – especially those of working in offices with stringent dress codes.
So how can you beat the heat when you need to sport formalwear? Across much of Asia, the Cool Biz initiative, which originated in 2005 in Japan, has provided some respite, allowing office workers to wear shorts and leave their neckties at home.
Not all of us are so lucky, though. If your job requires you to look sharp in the middle of a heatwave, you can follow a few useful tips that will not only help you beat the heat, but also look smarter than ever.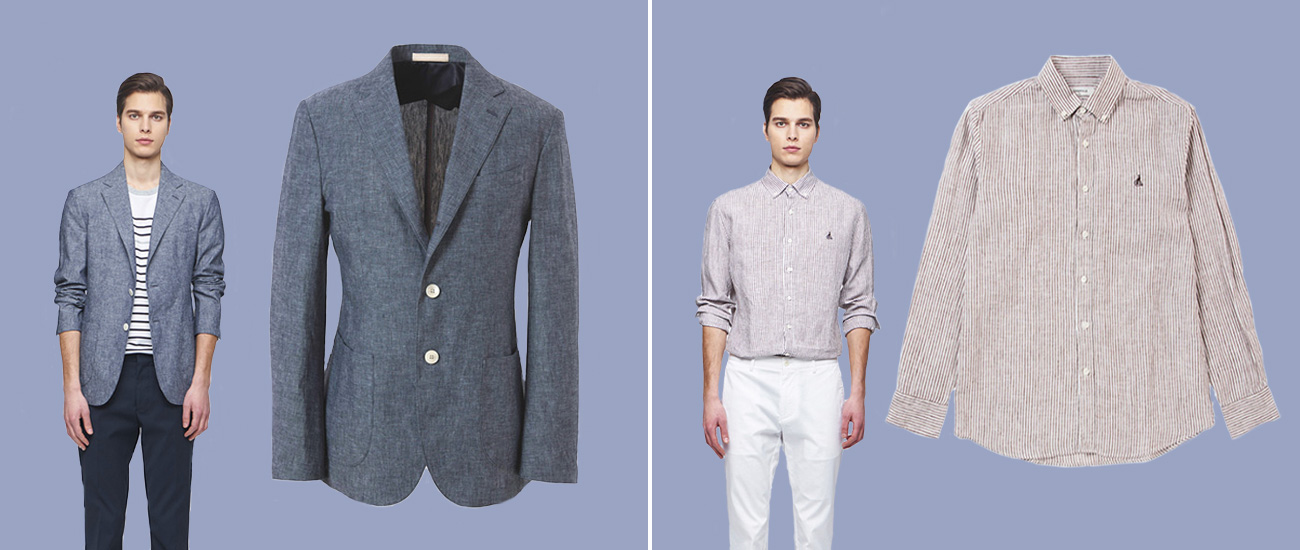 One way to breathe easy in the heat is by picking the right material. If you are prone to sweating a lot, it is best to avoid materials like nylon, rayon, and silk – all of which retain moisture and can cause discomfort in hot and humid conditions.
Linen is a great summer option, and new advances in materials development have further improved this flax-based fabric, meaning it is now even better at wicking away perspiration.
Beanpole's Delight Linen 2.0 comprises a special blend of natural linen and polyester that is breathable, cooling and hygroscopic. This new textile disposes the scratchy feeling the material is commonly known for, letting you breeze throughout the day without breaking a sweat.
The good news is that the new material is also wrinkle-resistant, so shirts made of it remain neat and clean for longer. This means you do not have to worry about your clothes becoming creased if you have forgotten to hang them.
Seersucker is another material that performs well in the heat. It is light yet looks great, particularly when combined with other practical fabrics. Brands like GALAXY have released seersucker pieces that reflect Cool Biz styles. These make the most of the material's puckered texture, preventing it from sticking to sweaty skin.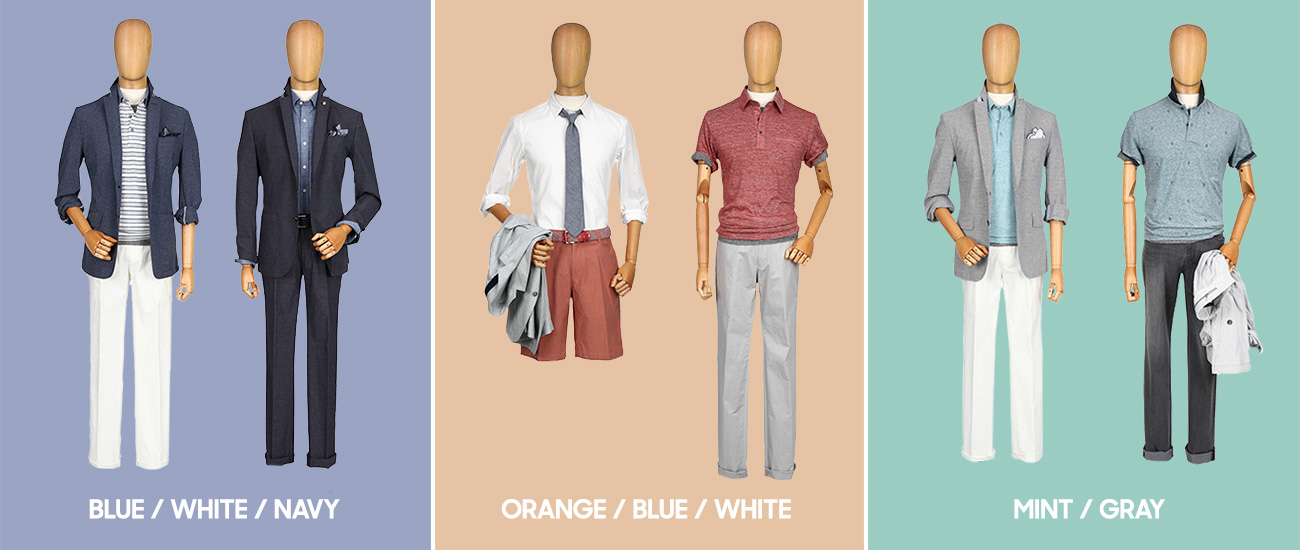 Most people believe that wearing lighter colors in hot weather is a good idea, as white and other hues reflect the sun's rays.
However, scientists believe that you should actually choose dark colors if you want to stay cool. This is because if you are wearing black, wind convects heat away faster than it can be absorbed. Although white clothing does reflect the sunlight, it also reflects heat back towards your body.
That said, wearing all black in the heat sounds unappealing for many, so experts say your best bet is mixing it up. In particular, Rogatis, features a range of color palettes that give off a cool vibe – while also providing relief from the heat.
A Samsung C&T Fashion Group spokesperson says, "The Rogatis navy air dot smart jacket, for example, is made with a ventilated interior that can help you stay cool. If you couple that with lighter-color pants, you can enjoy more freedom, stay active and pull off a smart, casual-looking fit for the office."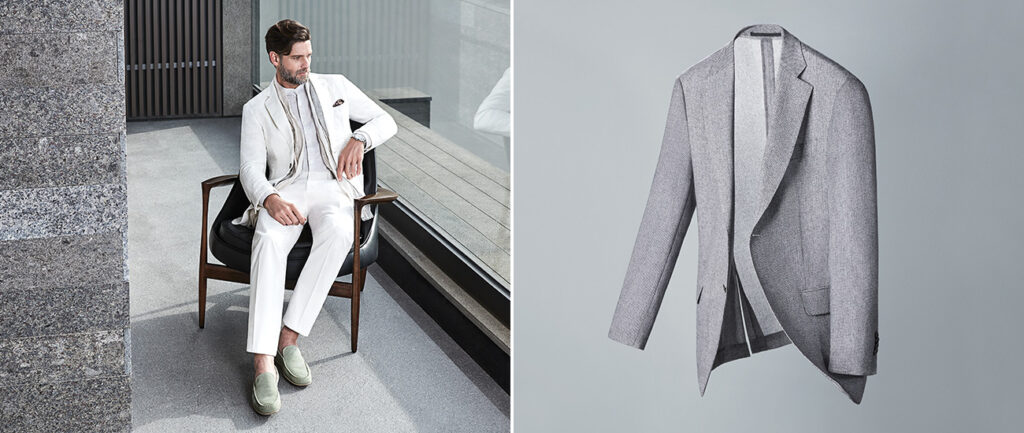 Many think that loose clothing allows air to circulate around your body, so people tend to go with baggy styles in hot weather. Although there is some truth to this, overly baggy clothes are often inappropriate in the workplace, and can sometimes be heavy.
Well-fitted clothing ensures maximum comfort and is less of a burden for the wearer. If you are looking for office clothing that does not weigh you down, items such as Pal Zileri's AIR jacket provide ultralight solutions. In addition to the AIR's expert tailoring and modern design, the jacket is made with triacetate fiber to ensure a nonstick experience.
If you are picking a pique shirt – an essential menswear item – fit is crucial if you want to look smart. As a Samsung Galaxy representative explains, "The shirt's shoulder seam should match the width of your shoulders. For a more tailored look, you can go for a size 1cm narrower."
While short sleeves are acceptable for the Cool Biz look, some offices disapprove. Artfully rolling up your shirtsleeves is also an option when styling your outfit, letting you mind your business etiquette while staying sharp.
Ditch the heavy suits during the hottest days of the year. Advanced, hybrid fabrics, the right hues, and breathable fits for the office are here to stay. You do not have to suffer bad style or discomfort during the sweltering heat. Look your best and stay cool without sacrificing your style – or presentation.