If you're looking to get a read on people's everyday needs and desires these days, the office is an unlikely but interesting place to start. Companies are increasingly looking for ways to keep their top talent happy by adding state-of-the-art gyms, cozy nap rooms, and rooftop spaces that come with stunning views. This is no surprise as a growing number of people are in search of a better work-life balance and place value on their personal time and space. A recent survey shows that 54 percent of full-time workers in the U.S. consider flexible hours to be the most integral to their job satisfaction, indicating they want greater freedom to work at times that best accommodate their private lives.
So it's no small wonder that we're seeing an overarching paradigm shift in daily life, which has led to broad brushstrokes of change in many different fields like fashion, food, and interior design.
For people who are looking for balance in their lives, not just between home and the office, but in a more holistic way, the word 'lagom' could offer a one-stop solution. With the definition "just the right amount," the Swedish word embodies the philosophy of moderation, shying away from excess, and trying to find the middle ground in life.
The Scandinavian lifestyle trend has attracted a fair share of followers, leading to a slew of articles and books listing tips on how to fully embrace lagom. Most of the advice has to do with slowing down, taking the time to stop and think, and knowing how to appreciate the simple pleasures of life.
Taking short breaks with coffee or a delightful treat, enjoying a solitary trip in nature, and learning the art of listening are some of the simple examples given to wishful lagom followers. In addition to this, the trend has also given birth to the capsule wardrobe movement, which encourages people to adopt a simple and highly practical wardrobe by clearing out unused clothes and replacing them with versatile outfits.
This drive for simplicity and comfort has not gone unnoticed by companies looking to create fully immersive experiences for their consumers. That's why some of Samsung C&T Fashion Group's leading brands like Kuho, Le Beige, and Beaker are offering 'resort capsule collections,' designed for consumers who are looking for garments that are versatile and comfortable but are uncompromising in style.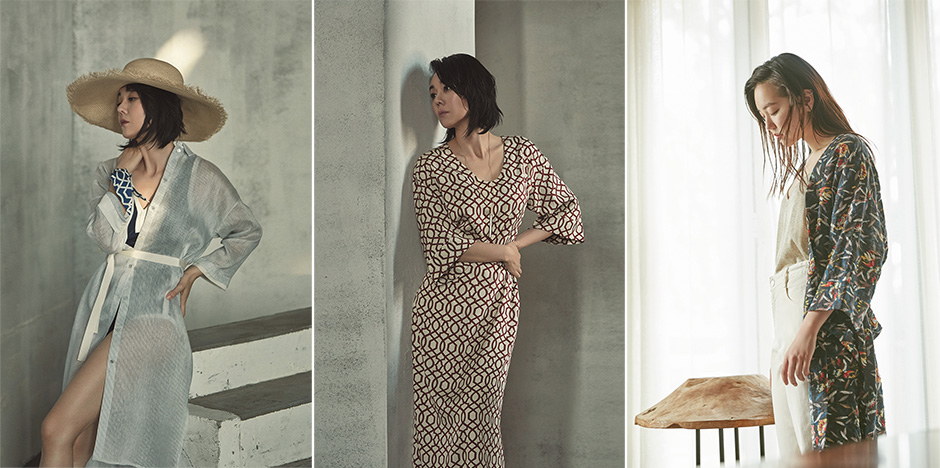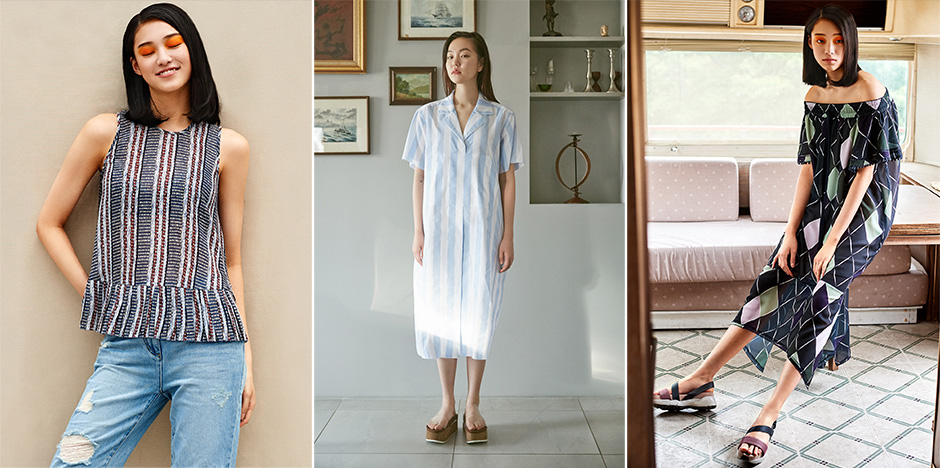 "Following the kinfolk boom, the culture of hygge and lagom in northern Europe, which seek comfort in daily life, is receiving a lot of attention from consumers," says Sumin Oh, Senior Manager of Samsung C&T's Lifestyle Research & Development Team. "These approaches that we see toward life in northern Europe affect trends not only in fashion but also our overall lifestyle and what we wear at home," she explained.
By no means is the hygge lifestyle a thing of the past. The Oxford Dictionary calls it "A quality of cosiness and comfortable conviviality that engenders a feeling of contentment or well-being (regarded as a defining characteristic of Danish culture)" – something not many would be averse to adding to their everyday life.
But it doesn't come naturally to everyone, hence, just like lagom there's been an outpour of all-things hygge popping up in many different parts of the world, covering a wide spectrum of areas, ranging from food to interior design, and even footwear.
Some of the recommended hygge basics include knitting, candles, a fireplace, cup of coffee, treats, reading, knitted goods, and furry friends among others. The greatest attraction of this Scandi lifestyle is likely the accessibility to such goods and the ease of transforming any area into a cozy and warm personal space.
"There's no place like home." It seems never has this saying rung truer to people as they go about their daily routines. Home is seen as a sanctuary, a place of rest and relaxation, and now, a space where you can look after so many personal needs that would have taken you outside of the house otherwise.
Instead of going out, people are setting up elaborate home bars, working out to videos online, and eating in. It's hard to deny there's a sense of ultimate comfort and satisfaction that one can only find in their own home.
For those looking to take their comfort to the level, there are no shortage of loungewear and sleepwear options on the market. The best part about this is that some fashion brands are trying to extend people's experience of comfort into their everyday lives by designing outfits like street-worthy PJs that strike the perfect balance between style and ease.
There's no one way to find balance and happiness in life. Maybe for some all it takes is a quiet moment on a park bench, but for those looking to embrace a new lifestyle, it may help to take things one step further and create the right environment so that the rest takes care of itself.