Three years in the making, South Korea's national football team began its journey to Russia with an 8-0 victory over Laos in 2015. After victories over China, Qatar and Uzbekistan in the second qualifying round, the Taegeuk Warriors sealed a place in the 2018 Russia World Cup, confirming its status as one of Asia's top footballing nations.
Before they left for their training camp in Austria, head coach Tae-yong Shin unveiled his 23-man squad in the center of Seoul, South Korea's capital. As star player Heung-min Son and his teammates greeted the press and supporters, the players exuded a palpable sense of confidence.

The projection of the strong team spirit during the unveiling ceremony was in part aided by the navy blue three-piece team suits. Designed by Samsung C&T's menswear brand GALAXY, the striking uniform turned individual players into a collective team, while giving the squad a means to announce their ambitions to their supporters.
Dubbed "Pride 11", the team suit is laced with imageries from traditional and contemporary South Korea.
The color scheme of the uniform, navy blue with cherry red accents, reflects the Yin-Yang circle in the middle of the national flag to symbolize the country's hopes and dreams. The Taegeuk symbol is also pinned to the inner lining of the suit jacket to give the players courage to face up to the challenges ahead.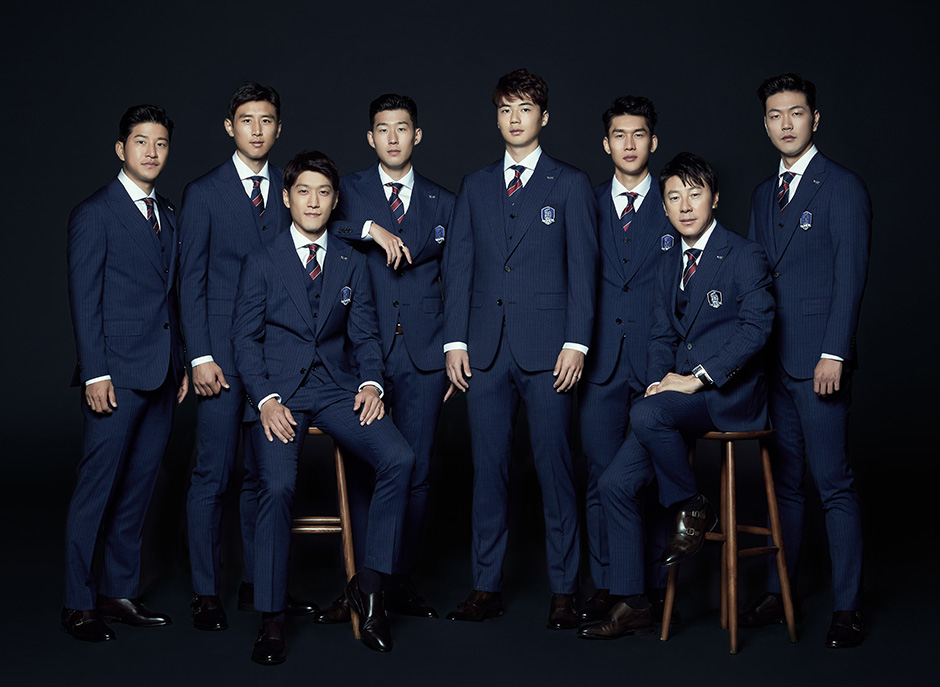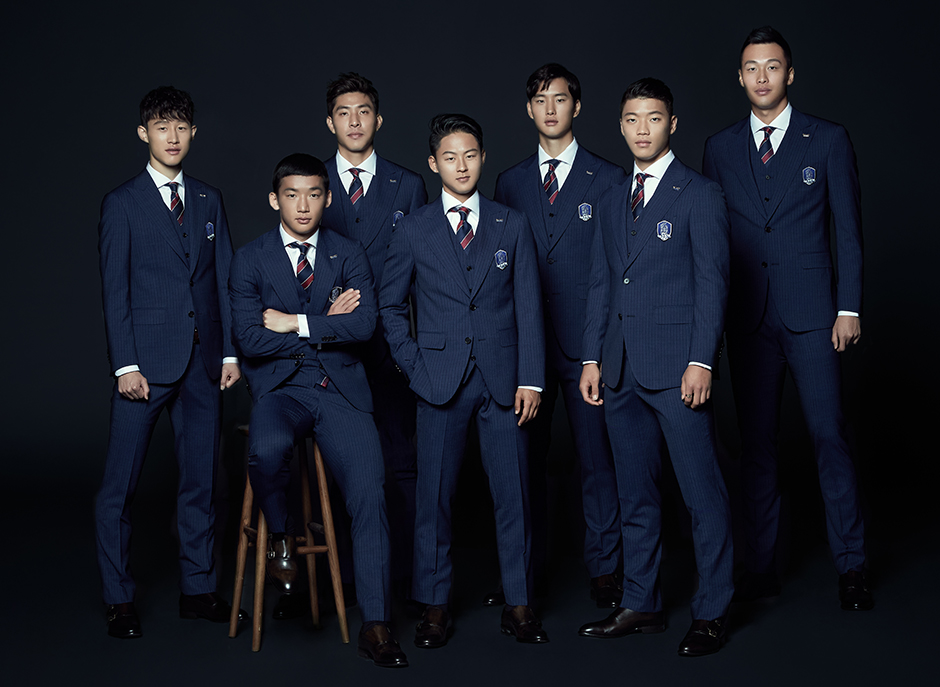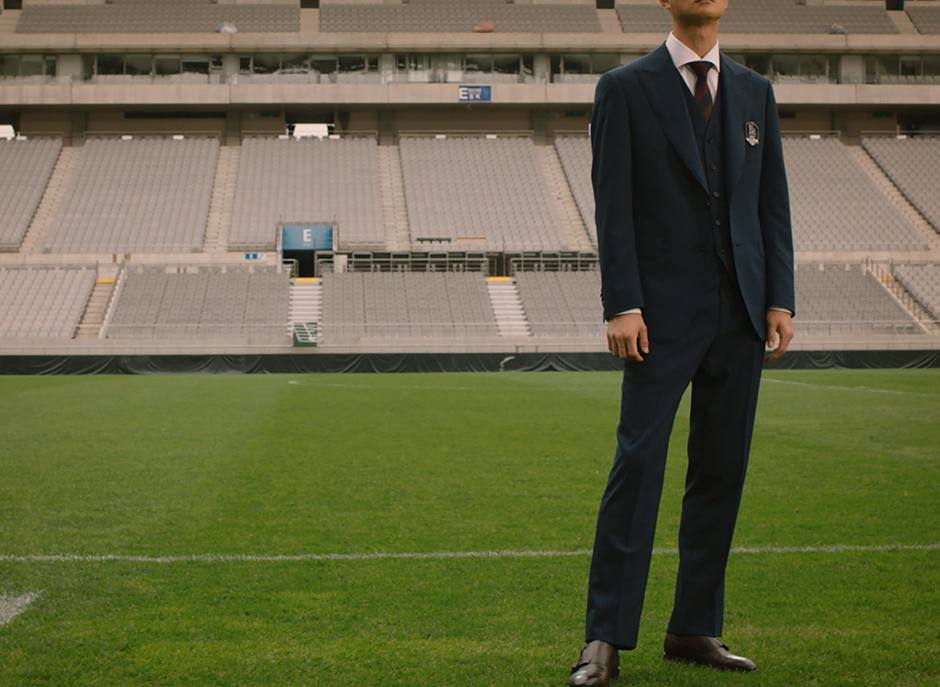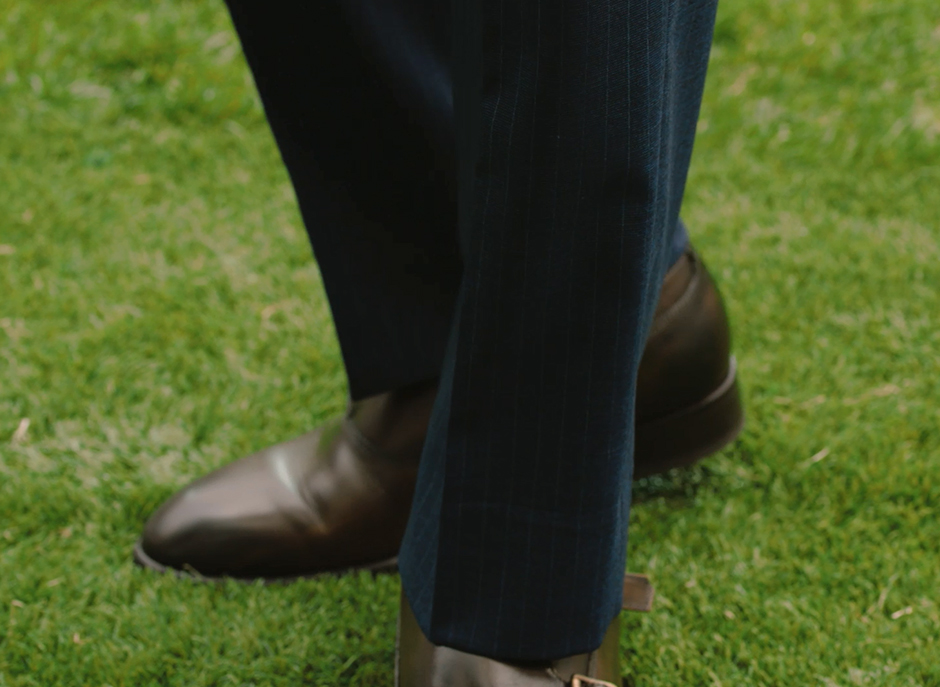 GALAXY designers chose pinstripe fabric for the suit jacket, vest and trousers to represent the dynamism of modern-day South Korea, while the slim cut silhouette is meticulously crafted to emphasize the players' athleticism and provide comfort at the same time.
The 2018 Russia World Cup marks the third time GALAXY accompanies the national football team to the tournament. The menswear brand has been designing the squad's official team suit since the 2010 World Cup in South Africa. The long-standing collaboration has not only helped the national team compete with pride, it has also raised the profile of South Korean fashion design on the international stage.
With the World Cup in full swing, football fever is at its peak around the world.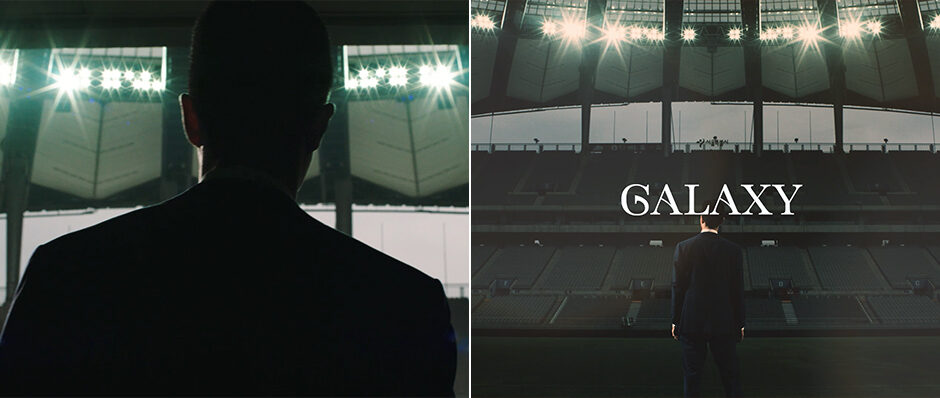 "We are proud to work with the national football team again," says GALAXY's chief designer Jee-hee Lee. "We hope the GALAXY uniform will help the squad achieve its goals."