Paris Fashion Week witnessed a synergy of the past and future this month when Korean brand Juun.J unveiled its avant-garde Spring/Summer 2020 collection in the historic surroundings of the Ecole de Medecine.
In trademark fashion, Juun.J's creative director Jung Wook-jun demonstrated 40 outfits through his reinterpretation of traditional tailoring elements with bold combinations under the theme "Module."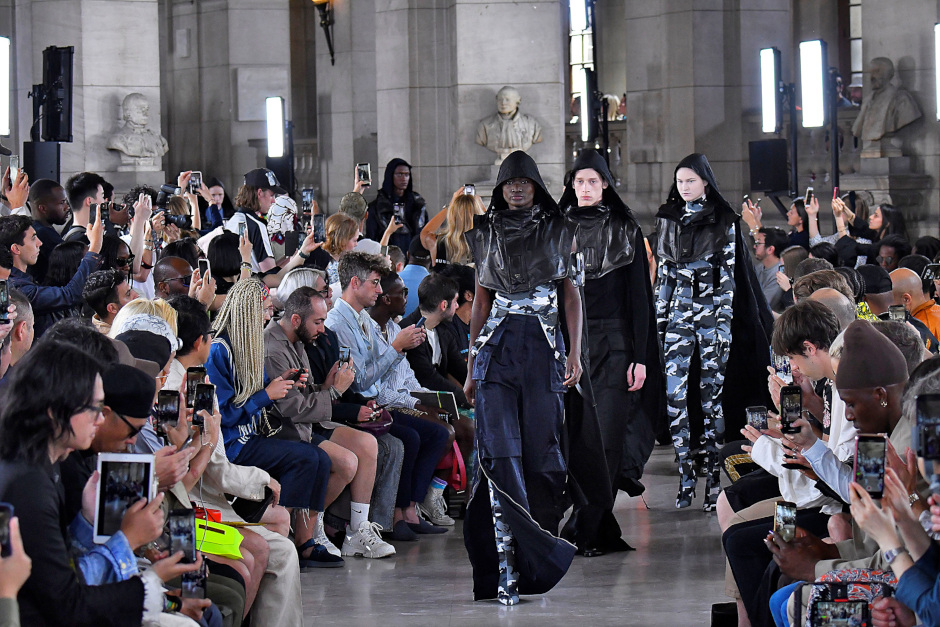 The Samsung C&T Fashion Group brand enjoyed a standing ovation as 22 models walked the runway for a rousing finale in the French capital, the same place where Juun.J stunned its first audience in 2007, more than a decade ago. Such is the label's reputation today that about 400 major global buyers, media and fashion industry figures were present in the audience, including representatives from Selfridges and Harrods in the UK, Galeries Lafayette in France, Hong Kong's Joyce and I.T, and Russia's TSUM.
Combining sophisticated tailoring and sportiness
Juun.J's unafraid approach to its S/S 2020 collection was characterized by pairing leather vests and sporty light parkas and a long skirt-knitwear combination.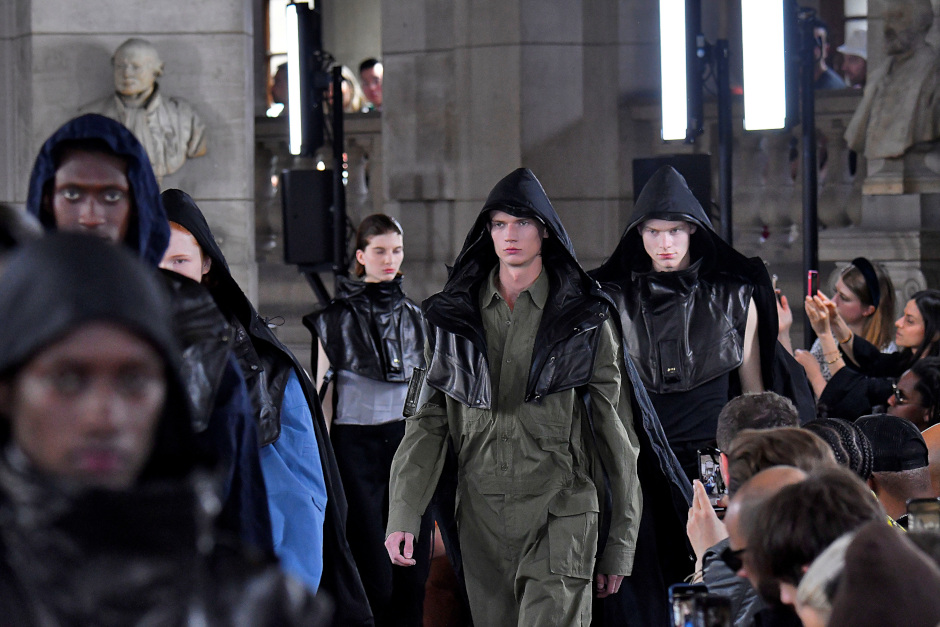 "We suggest futuristic design through Juun.J's sophisticated tailoring and assembling and disassembling of two items," Jung explains.
Military overtones and oversized shoulders left a strong impression, while Juun.J's personality was expressed through jumpsuits, outerwear connected to the back pocket of pants, and a skirt connected to a hipsack.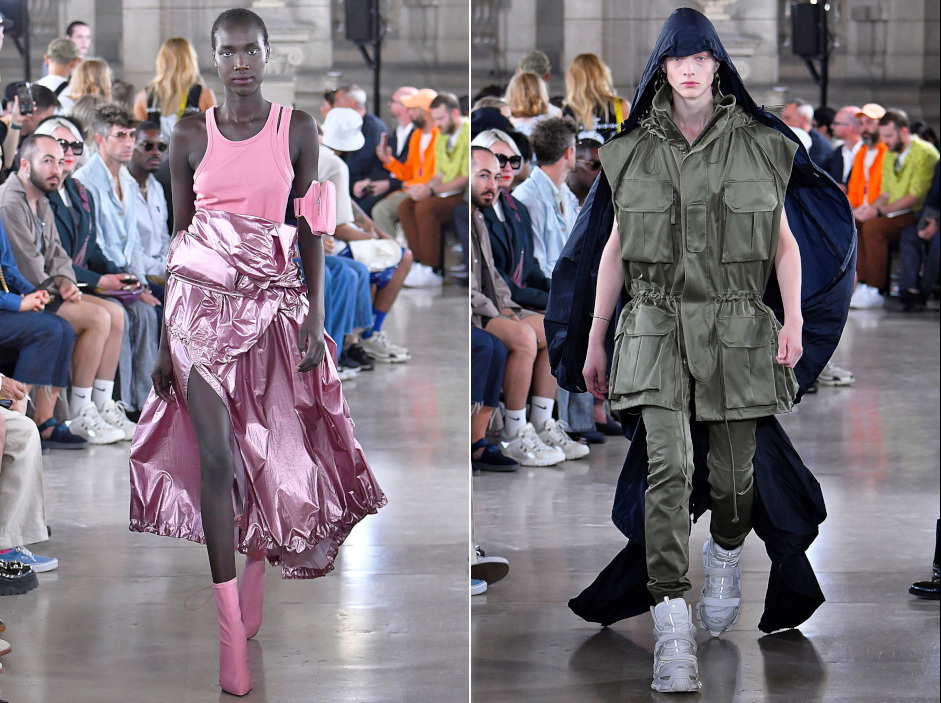 Jung admits that "it is not easy to try new things, but we will continue our attempts that can be a pleasure to see and wear at the same time."
The brand also featured a rare use of yellow, light pink and blue – and added a fresh atmosphere by incorporating metallic materials into various items.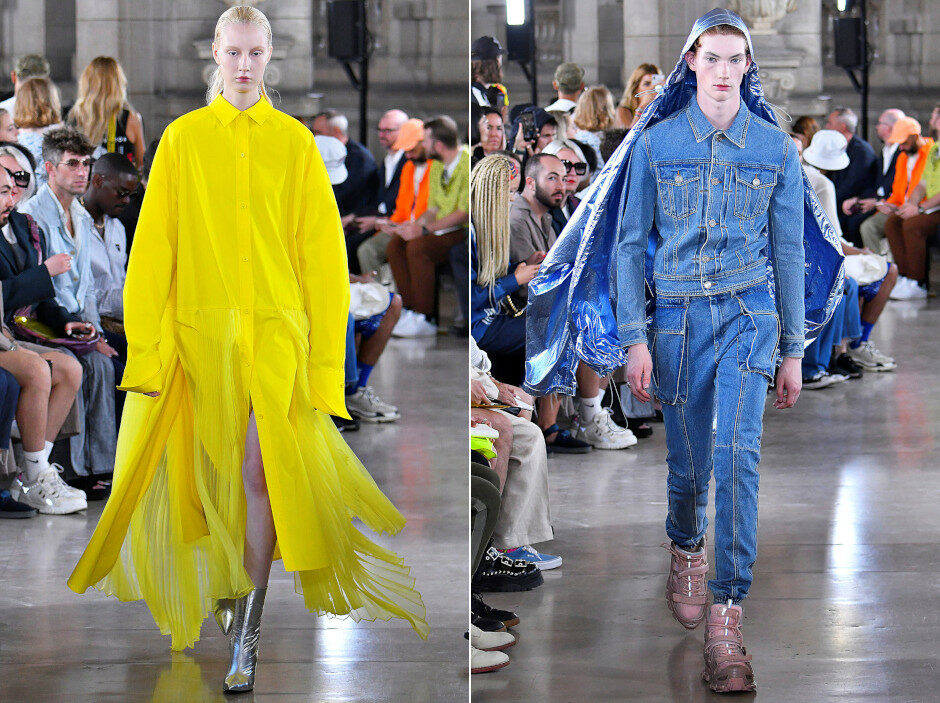 Juun.J will also be participating in the 30th anniversary exhibition of Pitti Immagine Uomo from next month, having previously been asked to be a guest designer there. The Korean brand will display its best works at "Pitti Discovery Menswear Collection" at Museodella Moda e del Costume di Palazzo Pitti from July 11 to Sept. 29.
Juun.J operates 100 stores in major cities across 30 countries including New York, Paris, Milan and Hong Kong. Among them are locations in Harrods (London), SAKS (New York), Galeries Lafayette (Paris), and select shops L'ECLAIREUR (Paris), Joyce (Hong Kong & China), and Opening Ceremony (Tokyo).