The heritage of Everland, Korea's largest theme park, has been reborn as retro-styled fashion items. Marking the park's 45th anniversary, fashion label 8seconds created a special collaboration with Everland.
The brand put into its summer items Everland's identity as Yongin Farmland, the name of the park for its first 20 years.
Summer vacation to Yongin Farmland
The collaboration was made under the theme of "exciting summer vacation to Yongin Farmland, a world of nature and fairy tales."
With actual logos and photos for Yongin Farmland used at the time, the collaboration evokes nostalgia in the generation who have memories of the park and freshness to millennials and Gen Z who are interested in a retro aesthetic.
Yongin Farmland's lion-inspired mascots Farmy and Landy, born in 1992, are printed again on various styles of t-shirts, including overfit, cropped, and regular, as well as open-collar short-sleeved shirts and shorts.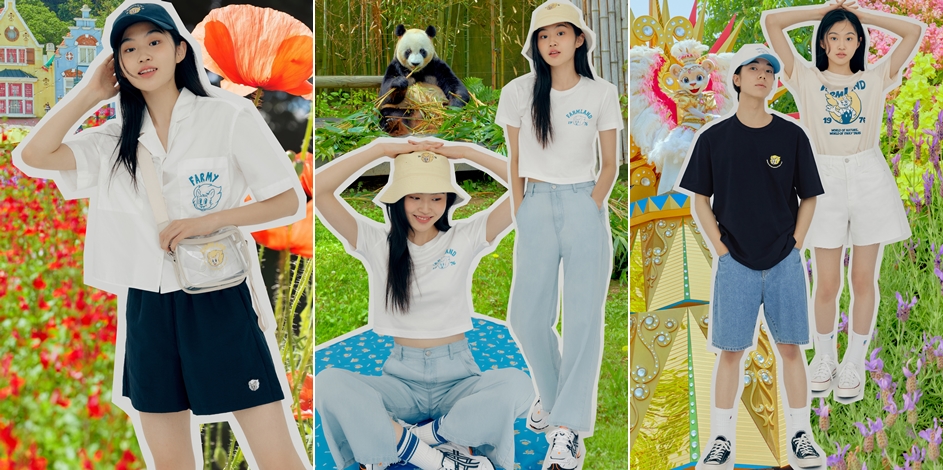 Actual photos of lions that lived at Yongin Farmland are also used as graphics. The park's logos and typography also give contemporary fun and a sophisticated feel.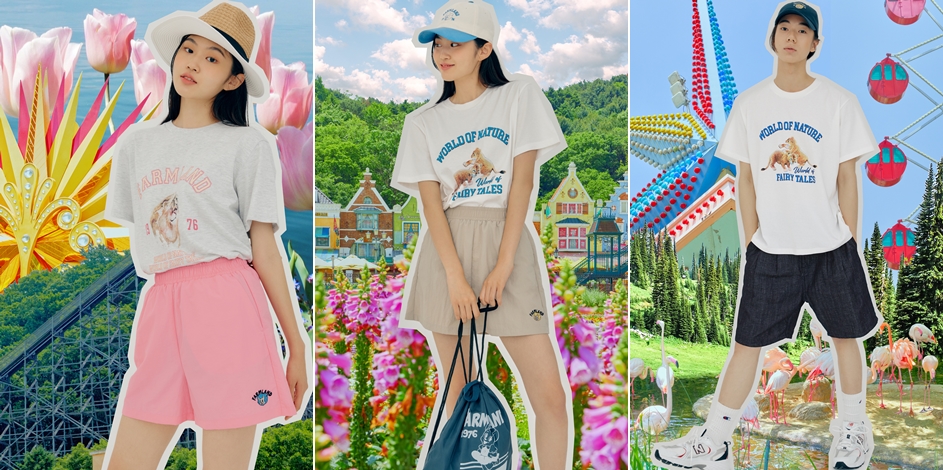 In addition to garment items, various styles of accessories such as bags, mats that can double as raincoats, baseball caps and bucket hats were also presented.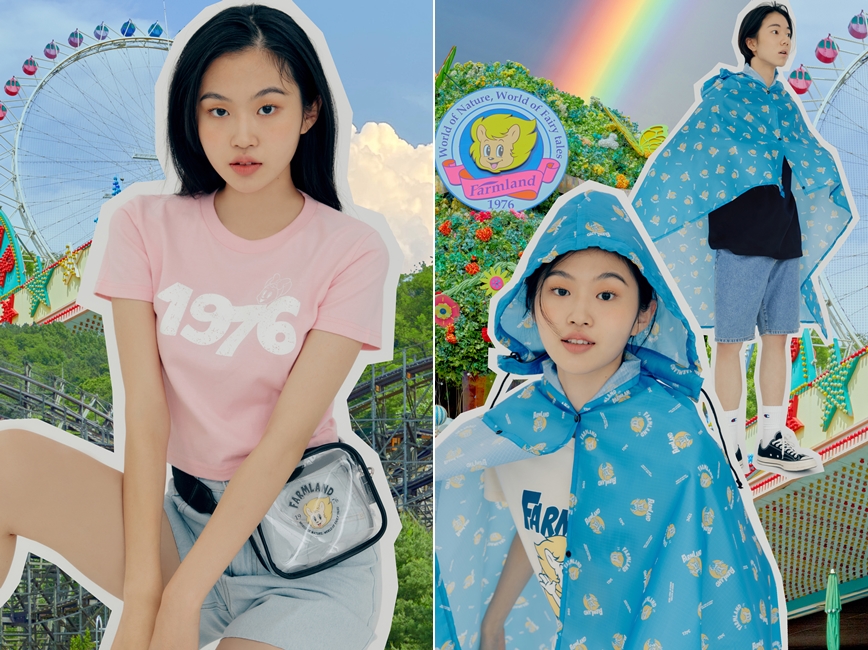 This collaboration also marks a synergy between the two groups that are parts of Samsung C&T – Fashion and Resort.
8seconds said, "As well as celebrating Everland's 45th anniversary, we also seek to expand synergy between Samsung C&T groups through this collaboration," adding, "We hope this can provide a fresh experience to those who hold happy memories of Yongin Farmland and the younger generation looking for contemporary retro items alike."
The collaboration items are available at SSF Shop, Samsung C&T Fashion Group's online shopping mall.