It may come as a surprise to hear that one of Korea's largest dog training centers is found in the grounds of Everland, the country's biggest theme park.
But Everland's tranquil settings in the leafy hills of Yongin, Gyeonggi Province, are actually ideal for the dogs training at the Samsung Guide Dog School.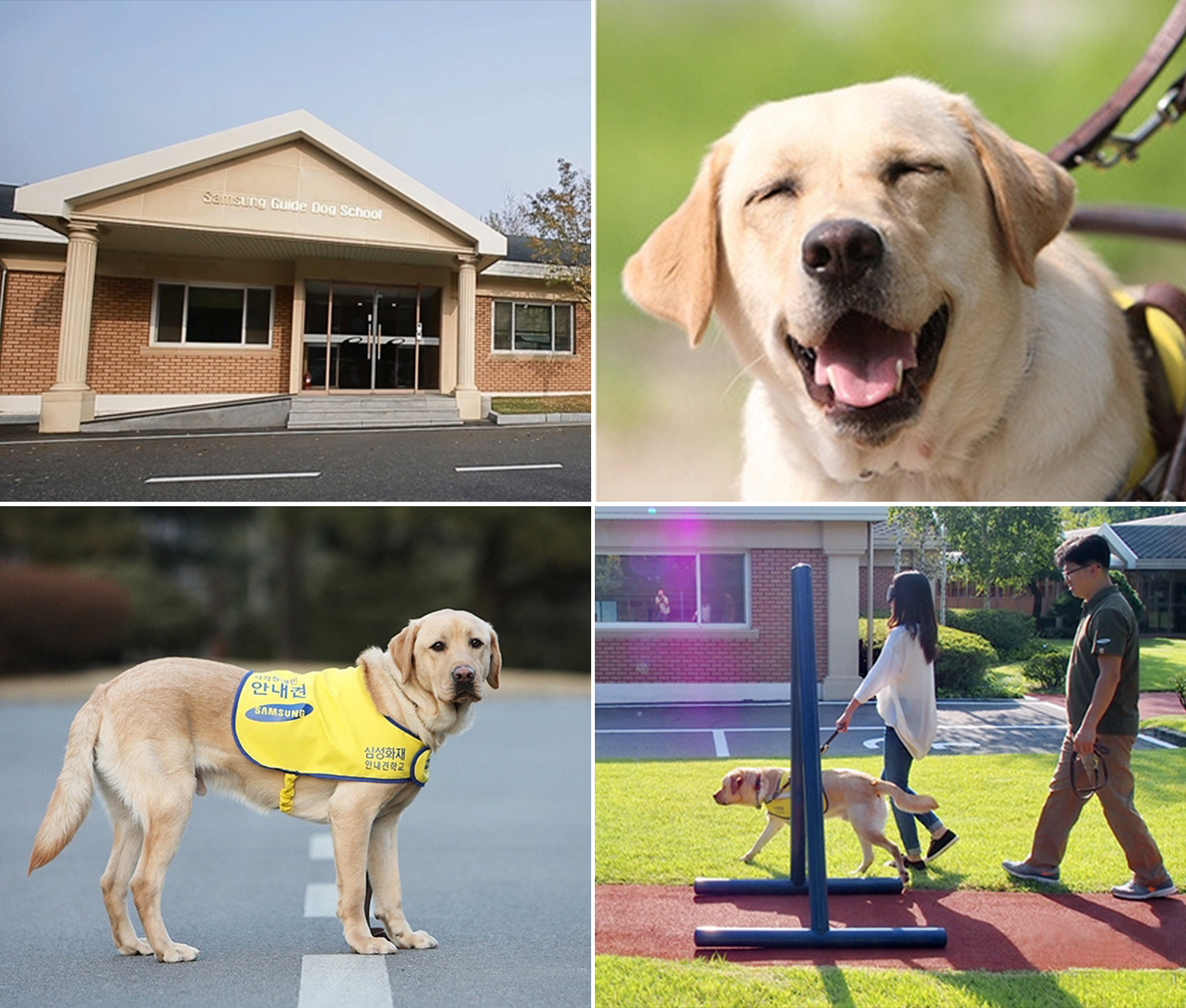 The non-profit school has been in operation since 1993, training a total of 192 guide dogs. A total of 59 Samsung-trained animals are currently working as guide dogs.
Its trainers amassed their expertise by traveling abroad to study the operations of renowned guide dog schools in New Zealand and the United States, before returning to Korea build Samsung Guide Dog School. The school also obtained full membership of the globally recognized International Guide Dog Federation.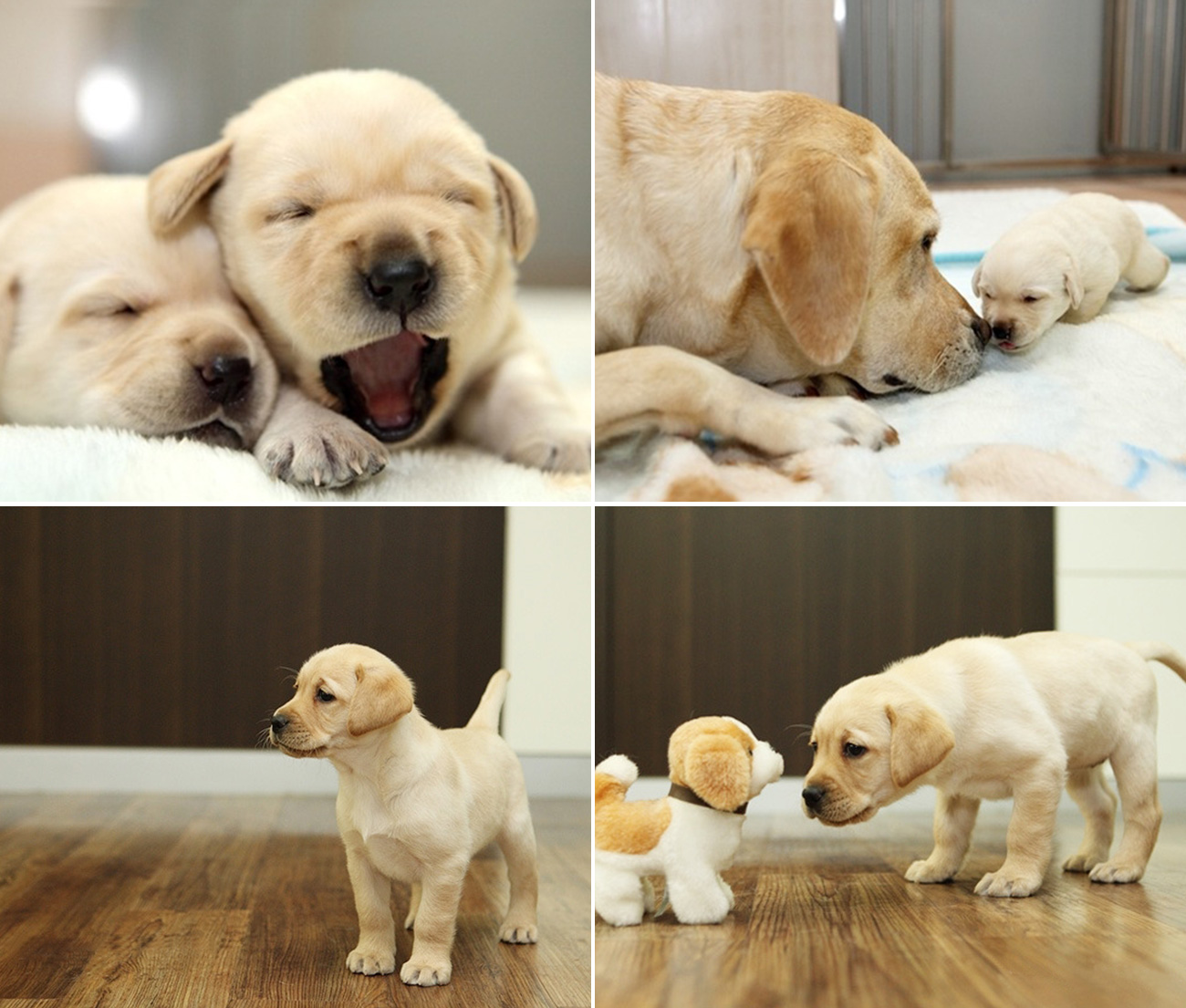 Dogs at the school are trained from an early age, and typically go on to work until they retire from service. The school also operates adoption schemes for retired dogs and animals that do not make the grade as guide dogs.
Volunteers can get involved in a variety of ways – the school runs puppy walking and homecare programs, allowing a large range of people to play an active part in the dogs' training.
James Park, a trainer at the school, told news agency Yonhap that the goal is to get dogs to help visually impaired people navigate urban landscapes. Park said, "Our training program aims to help guide dogs get used to dealing with crowded places, such as apartment complexes, subways, department stores, escalators and crosswalks."
At a ceremony held in Seoul's Seocho District on December 20, 12 of the school's most recent canine graduates met their new companions.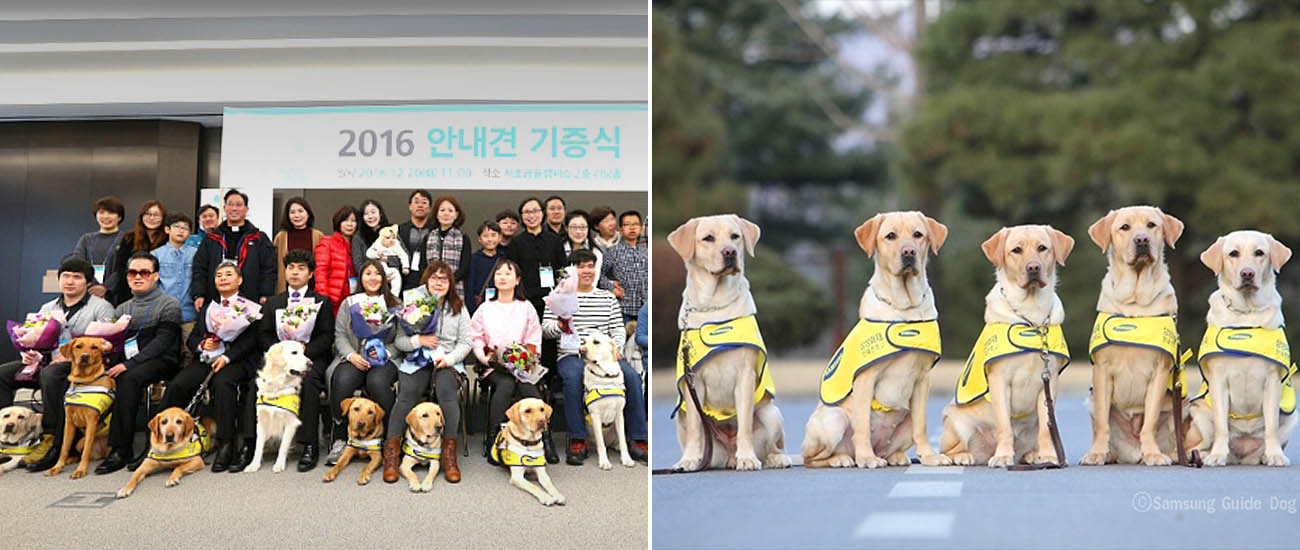 A total of 150 people attended the ceremony, including a dozen visually impaired people, who will now welcome the dogs into their homes. Also at the ceremony were the recipients' family members, volunteers, trainers and other Samsung employees.
Organizers screened an introductory video that included footage of the dogs' training sessions, and read out letters of thanks to volunteers, written by grateful guide dog recipients.
One of the attendees, 32-year-old Dong Hyun Kim, said that the Samsung guide dog program had changed his life in more ways than one. As well as bringing him together with his beloved guide dog, Mongsil, the program led him to true love.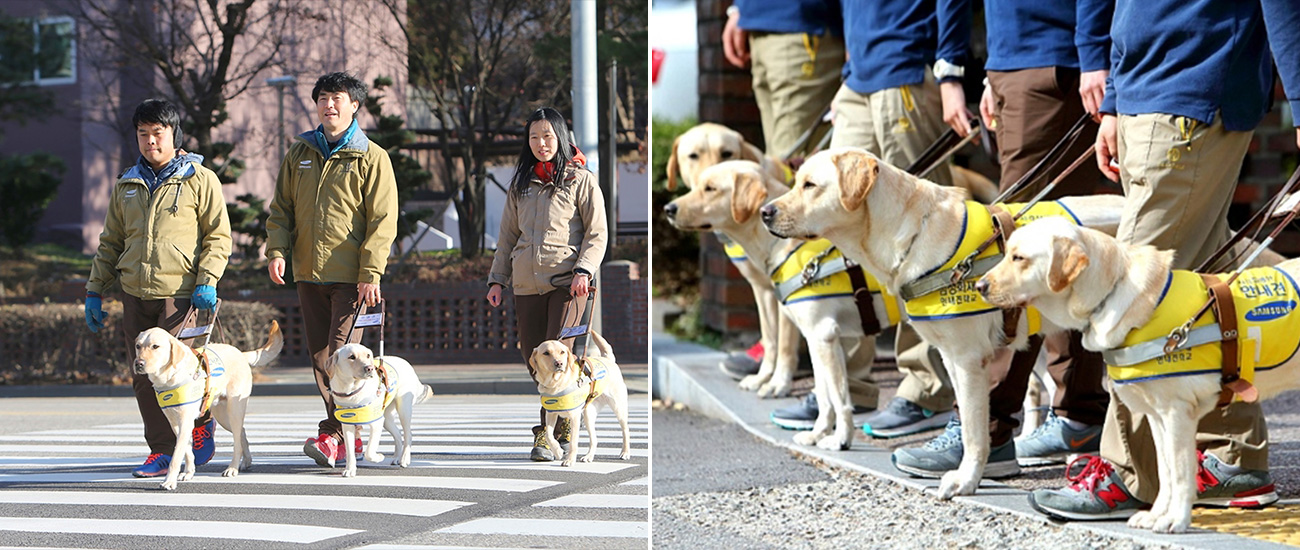 Kim explained, "My wife is also visually impaired, and I met her as she was also taking part in the Samsung guide dog program. We are now happily married and have a daughter. Mongsil has been of use to me in so many ways. He is always lending a hand (or paw!) at home, and has been of great help in bringing up our daughter."
Pastor Ji Ho Yang, 38, was introduced to his new guide dog – named Hanuel – at the event. Yang said, "I'd like to thank the school for all of its work over the years. Being visually impaired means you sometimes have a hard time approaching other people. Guide dogs can help change that. They are a source of motivation for me. I'm sure I'll become great friends with Haneul!"