As the fresh autumn winds replace the sticky summer air, have you started considering plans for this upcoming Halloween? Perhaps you plan to carve a jack-o-lantern or visit a haunted corn maze – but have you considered the possibility of encountering real zombies face to face?
Zombies are tightly intertwined with today's pop-culture, spawning a plethora of ghoulish movies and television shows, to the point that the term 'The Walking Dead' has now become a household term.
Building upon this momentum, zombie lovers can experience these gruesome ghouls up close and personal this fall at Everland, a theme park run by Samsung C&T located in Korea. To celebrate this year's Halloween season, the park has unleashed the horrors of the living dead upon Korea in a massive area reminiscent of a horror movie set called Blood City. 
Check out the dreadful details below!
According to the Oxford dictionary, the word 'zombie' is one of West-African origins, stemming from the terms zumbi (meaning 'fetish') and nzambi (meaning 'a god'). Also in the region, voodoo worshippers used the phrase zombie to refer to a snake-god in their religion.
One of the earliest pop culture mentions of the term zombie in English can be traced back to William Seabrook's sensationalized study of Haitian voodoo, known as The Magic Island, released in 1929. Here the author documented his frightening encounters with what he described as the living dead – people who had unseeing eyes and emotionless faces, seemingly some sort of entity that was not fully human. 
Seabrook's study sparked interest in Hollywood and before long, the first feature-length zombie film was born with the 1932 movie White Zombie. The rest, as they say, is history.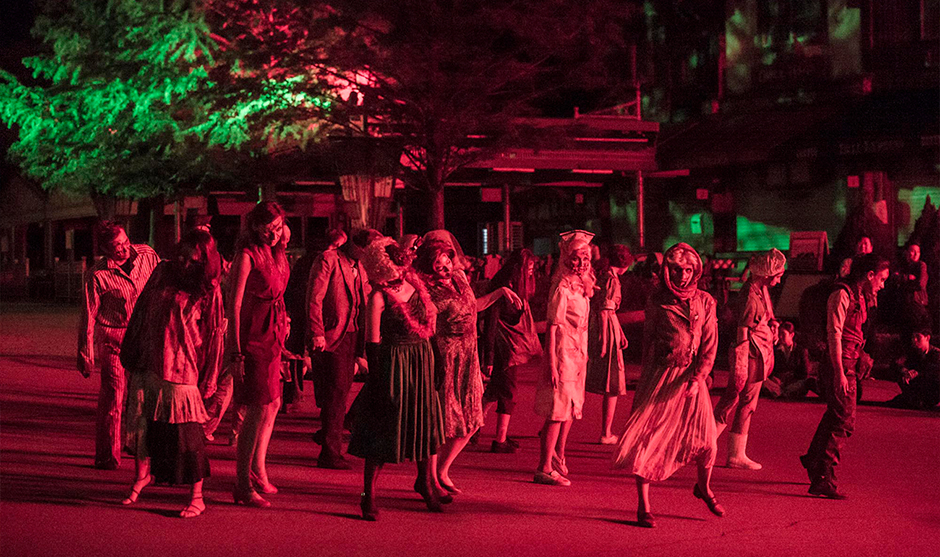 Blood City: Where Nightmares Are Born
Every year, Everland goes to great lengths to create a terrifyingly fun experience to thrill guests for Halloween, but this year, Everland is elevating its Halloween horrors to new levels with its expansive and immersive Blood City.
Blood City is spread like a virus across an enormous swath of desolate land about 100,000 square meters in total, extending from the Alpine area of the park across to Safari World and the Amazing Express. The result is that much of the park has been literally turned into a horror movie set!
Blood City's storyline, crafted by a professional movie director, begins when experts suddenly receive an unknown signal from a region that had been completely cut off from human contact for 10 years. A rescue party is sent to the region to investigate, but the plane crashes at the site.
Luckily, they survive. Unluckily, what they discover on the ground is even worse – the spread of an uncontrollable zombie virus meaning that they are now the ones in need of rescue!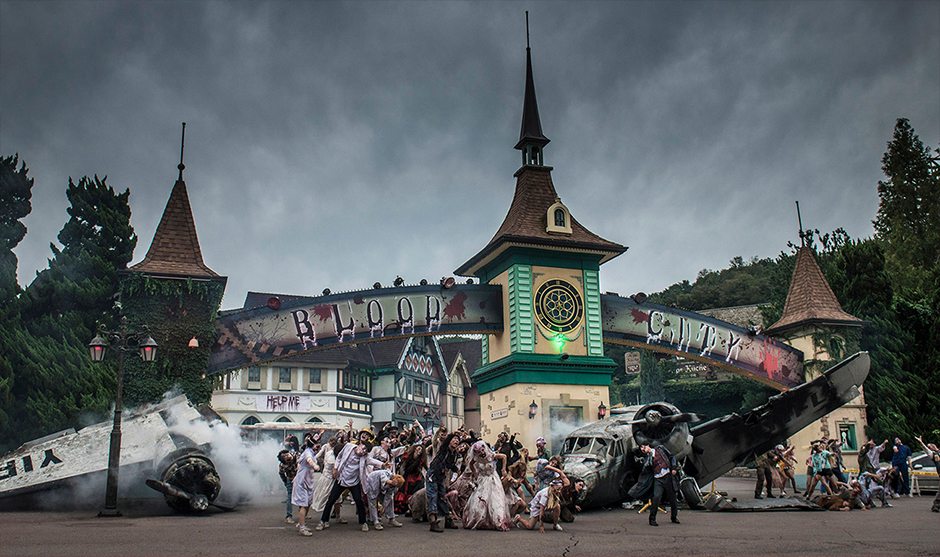 Uniquely Dreadful Experiences
Everland's Blood City has been intricately designed to maximize guests' hair-raising experiences. The various frightening displays, creepy lighting, eerie sounds and other special effects create a sense of immersion like no other.
To add to your misery, over 100 zombies played by professional actors will be hidden throughout the park, ready to jump out and make your heart skip at any moment. Each night at the Blood City Plaza, park visitors can also experience the flash mob zombie dance raid 'Crazy Zombie Hunt', which will be sure to get your heart racing.

Moreover, monsters and zombies have also been strategically inserted into regular favorites such as the Amazon Express and T-Express, which have been aptly renamed 'Horror Amazon Express' and 'Horror T-Express', to enhance your levels of fear.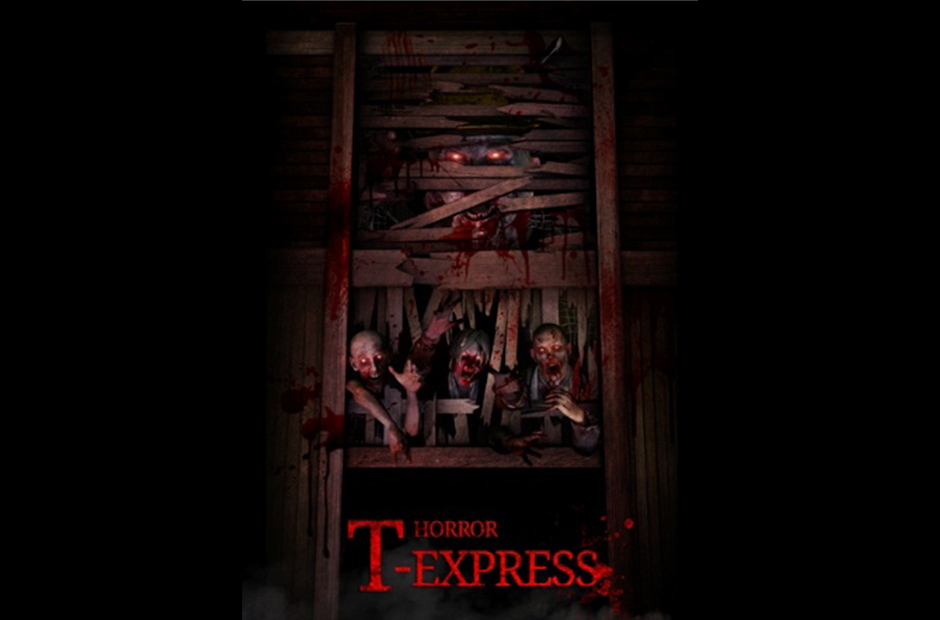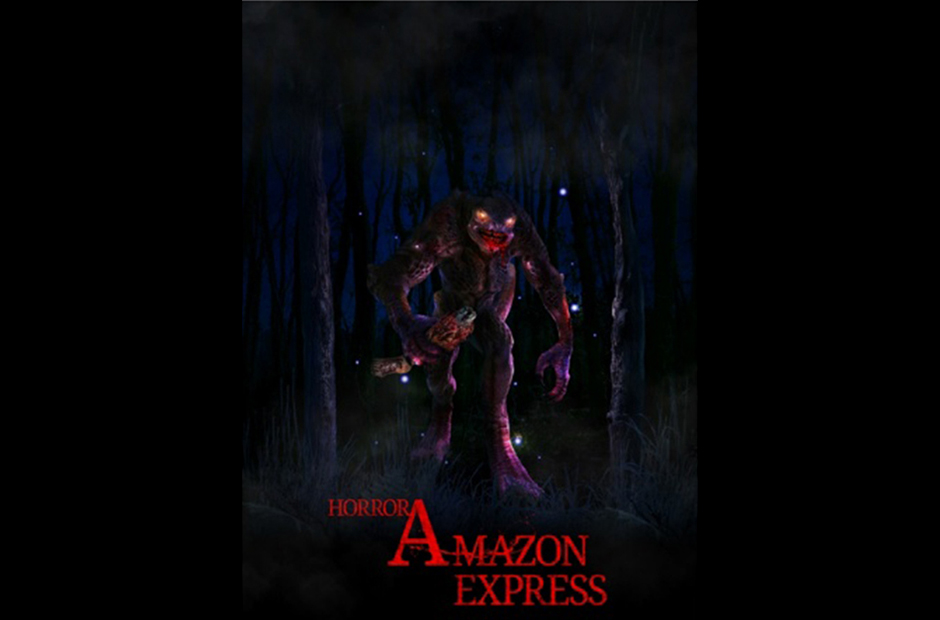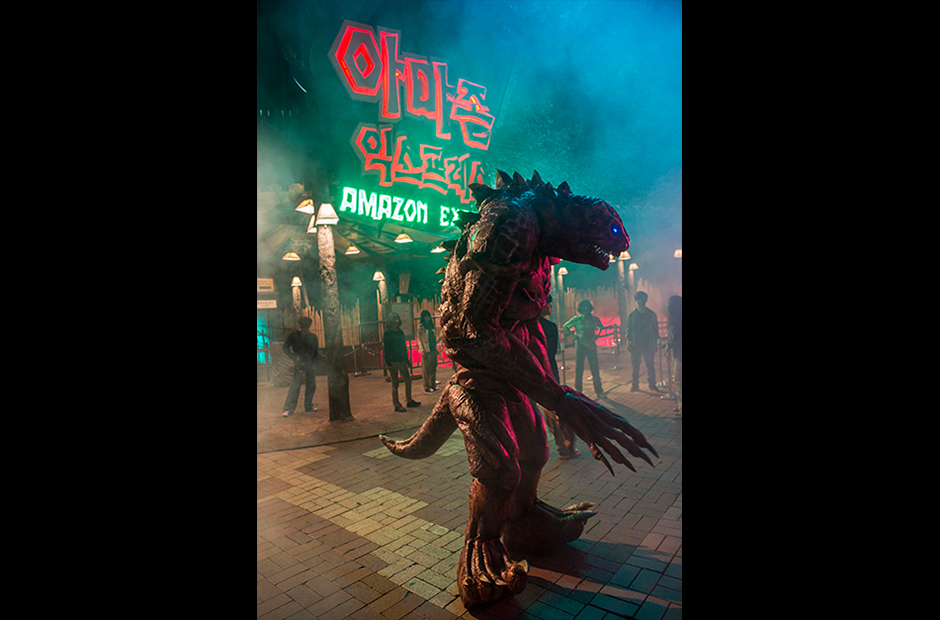 Special horror VR and AR zones have also been established where guests can step into a whole new world of spine-tingling delights, adding yet another dimension to the park's Halloween experience.
Like much of the rest of the park, the usual night safari – complete with animals of the night – has been replaced with the Horror Safari, a terrifying drive down a dark and twisted road, full of zombies that threaten to bring a swift end to the tour unless the guests can make a daring escape!

For guests who wish to explore the outer boundaries of their own courage, the frightening 'Horror Maze' is the place to do so. Here, guests will encounter the fiercest zombies at the park, sure to cause a few sleepless nights…if you survive!
As the age-old adage goes: "If you can't beat them, join them". And thanks to Salon De Madame Zombie, you can do just that. If you're tired of being attacked and scared to death by zombies in the park, stop by the spooky Salon that transforms guests into zombies so you too can join the hordes!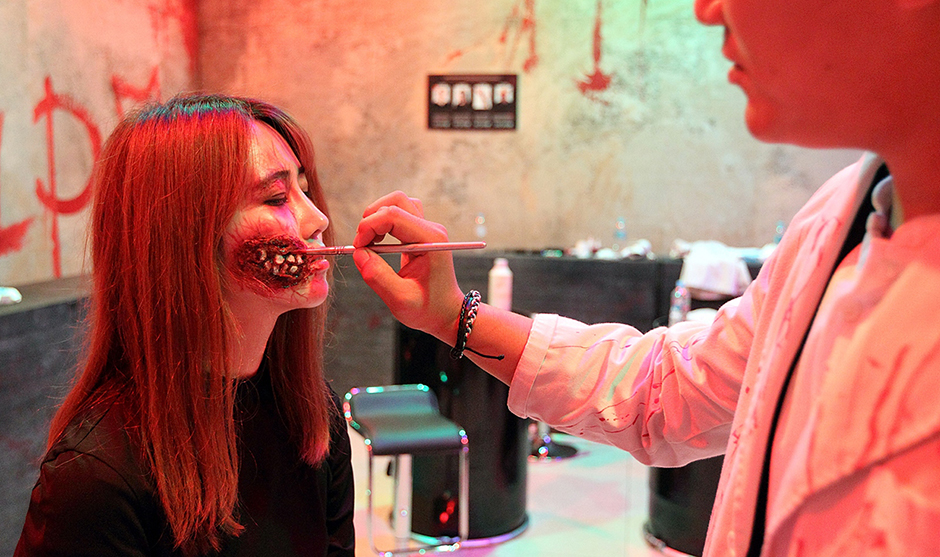 Starting this September 7th through to Halloween, Everland is calling upon all brave souls around the world to help us rescue survivors from the army of zombies currently ravaging Blood City.
Think you have what it takes? Come by any day after sunset to experience the immersive thrills of Halloween live, in 3D, at Everland's Blood City!
Please note that for visitors not so fond of the scarier side of things, Everland has also set up a cute Halloween experience that the whole family can enjoy known as 'Boo Street'. Please stay-tuned to Samsung C&T Newsroom for the upcoming article on this subject!