'Retro' style is very much in vogue. Recently, vintage trends from the '60s and '70s have made a comeback in everything from fashion to music, inducing nostalgia in those who witnessed them first time round and piquing the interest of younger generations in these dynamic decades.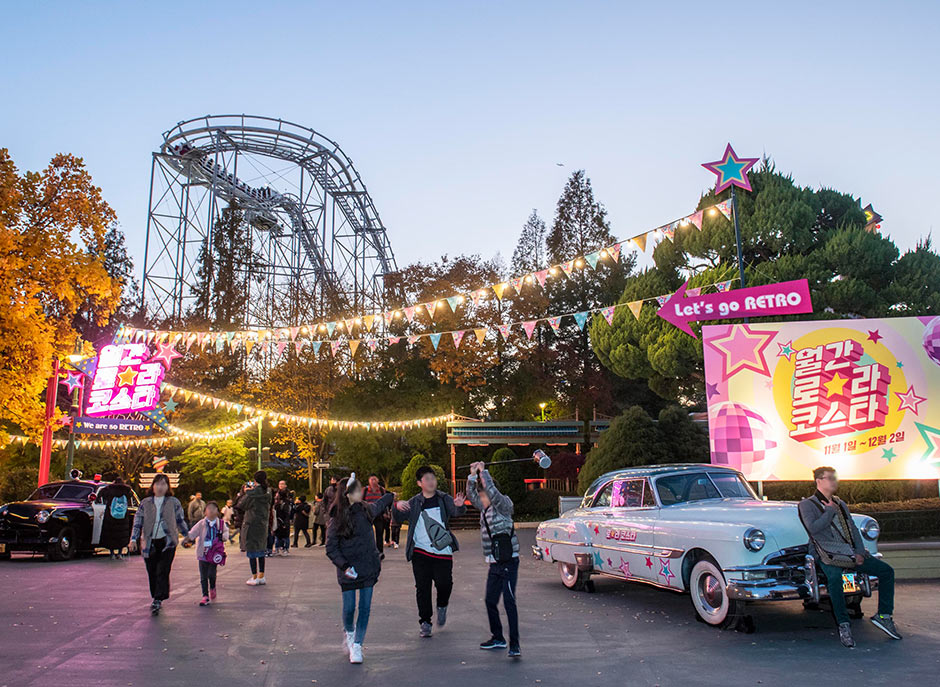 This November, retro fever has taken over Everland. Classic vintage trends from all around the world have inspired a month-long Retro Festival, which offers a dynamic range of attractions for visitors of all ages to experience the magic of the '70s anew. Read on to learn more about the not-to-be-missed 'new-tro' ('new retro') activities at Everland this month.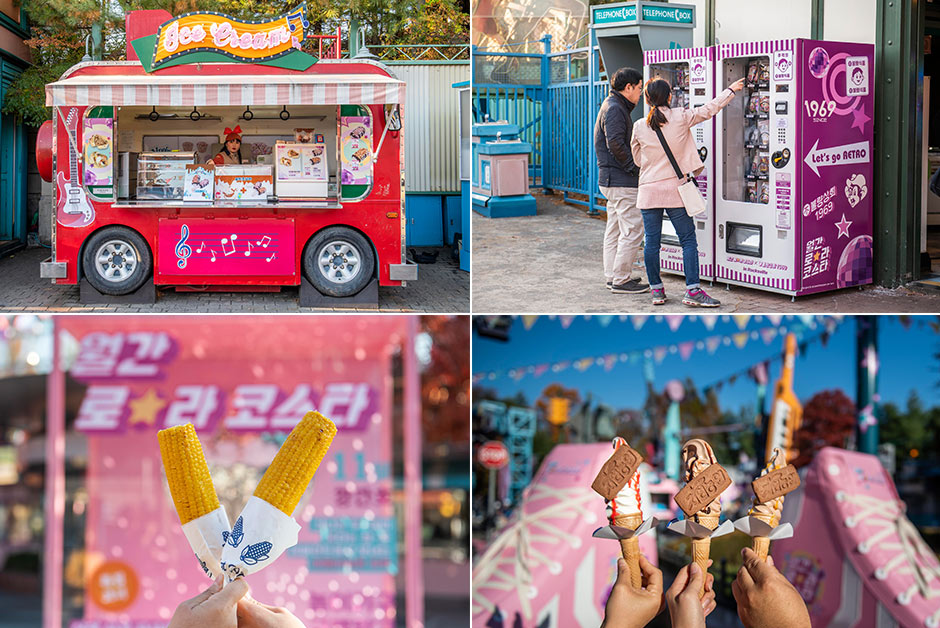 Between November 1st to December 2nd, retro fans should be sure to head down to Everland's Rocksville area, where the majority of the festival is taking place. Rocksville has been taken over by a funky array of retro colors, decorations and even snack choices. Craving corn-on-the-cob or an ice cream cone? Why not stop by one of the retro-themed food trucks for the perfect late autumn snack.
On top of this, Rocksville's main gate area is now currently home to an exciting selection of vintage-themed new sights. Filled with some of the most iconic symbols of '60s and '70s retro, visitors should be sure to stop by the decked-out billboards, mirror-balls and other exciting light fixtures.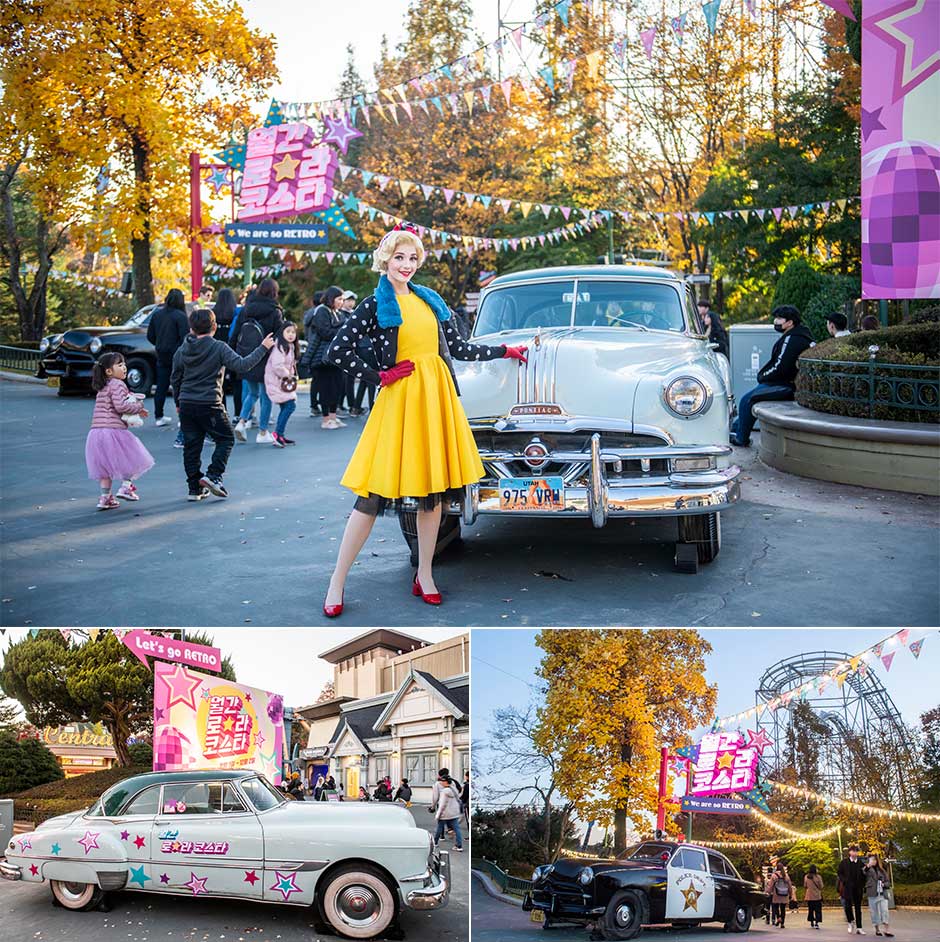 A highlight of the decorations welcoming you into retro Rocksville is an impressive line-up of vintage cars. While now mostly found only in the collections of avid vintage car hobbyists, visitors should be sure to check out these emblematic automobiles ahead of passing on to enjoy the rest of the festivities.
2. Make Memories, Retro Style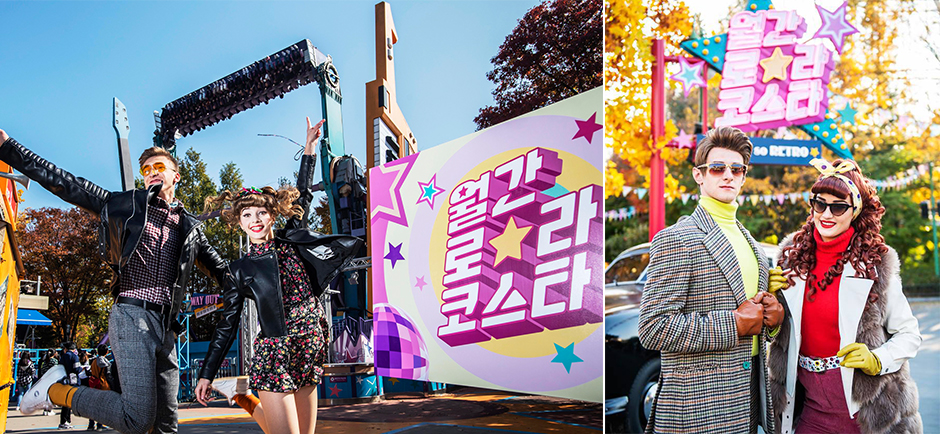 For those keen to take a memento of their retro adventures home with them, a colorful photo zone awaits you in Rocksville. Complete with a range of exciting vintage set pieces for you to strike your best poses beside, actors decked out in full retro gear are on hand to add to the '70s feel of your pictures.
There is also a DJ booth on hand to provide you with a range of '60s and '70s classics to transport you back in time – and even a pair of oversized roller skates to really get you in the retro mood.
For those looking to get even more involved in the retro spirit, on Fridays and Saturdays throughout November Rocksville is playing host to a retro-themed hair styling show between 1pm to 5pm. Looking to perfect a flawless pin-up girl or pomade style? Be sure to turn up on time, as the first 100 attendees to these special shows will receive an on-site retro hair transformation.
3. Adventure Back in Time
Venturing further afield around the park, Everland has temporarily renamed its top 11 attractions to add a whimsical retro twist to your theme park experience. Created through wordplay, the temporary titles are a humorous throwback to a time when English terms were less prevalent in Korea – 'Double Rock Spin' becomes 'Ttabeul Rockspin', 'Bumper Car' becomes 'Bampa Car' and the infamous 'T Express' is signposted as 'T-Experuress' for the whole of November.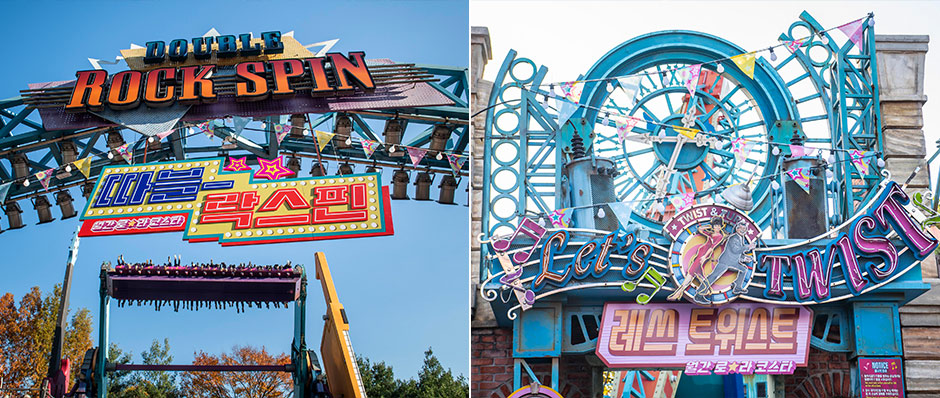 Two of the eleven 'vintage' attraction signs from the Retro Festival.
The Double Rock Spin sign, pictured left, now features a humorous Korean sub-title that reads as 'Ttabeul Rockspin', and Let's Twist, pictured right, also has its own whimsical one, reading 'Lesseu Teuwiseuteu'
To further celebrate the name changes of these thrill-laden rides, Everland has instigated a stamp rally event for the duration of the festival, where visitors can collect stamps from each of the attractions they ride. If they manage all 11, they can then upload their full stamp card to Instagram alongside the event's hashtags to be in with the chance of winning a Samsung Galaxy Note 9.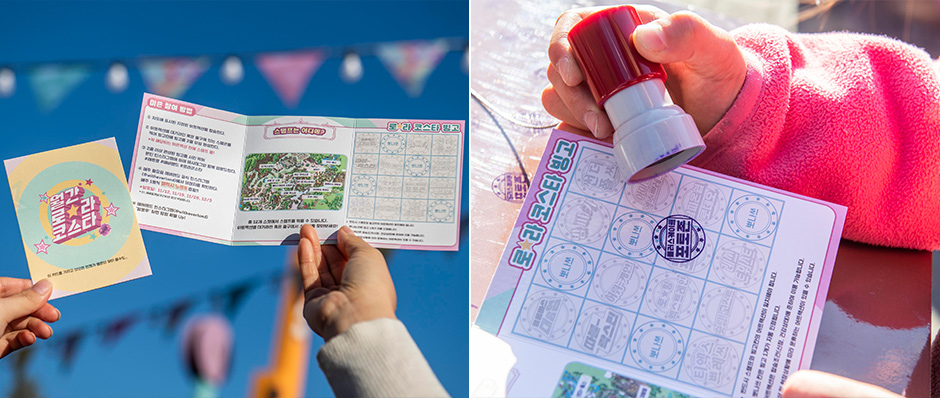 For those who just can't get enough of the retro fun, Everland is holding a '1+1 Special Event' that allows you to ride the Double Rock Spin, Rolling X-Train or Let's Twist twice in a row at no extra cost during certain time periods. Ten rides suitable for all ages will also extend their running time by half so that visitors can make the very most of their visit to the Festival.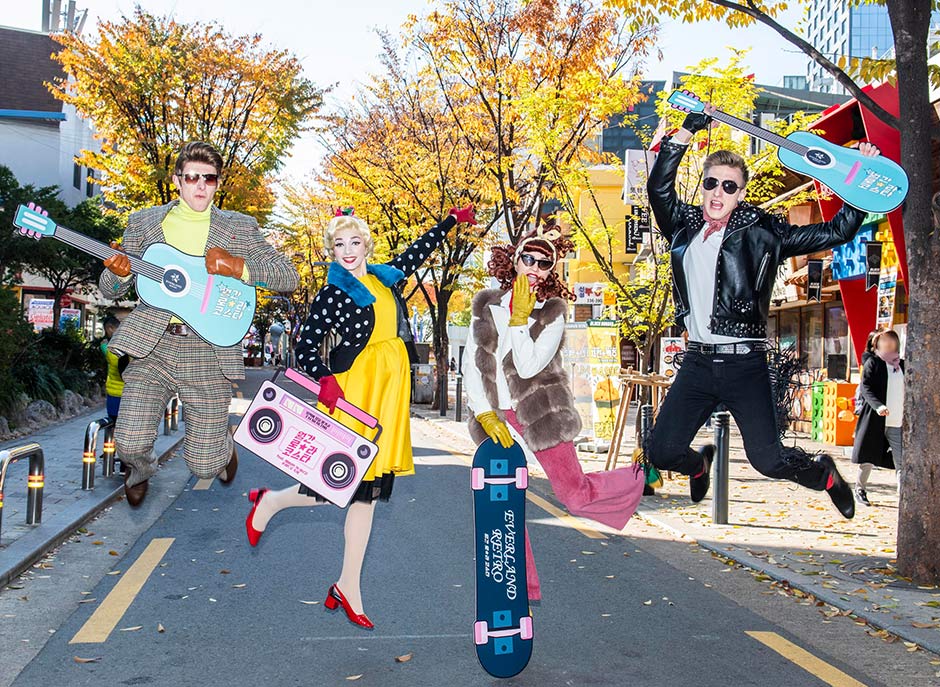 Everland's Retro Festival is running from November 1st to December 2nd. For more information on the Festival as well as ride opening times, please visit the official Everland website.