For the first time, a Korean rose has received the top prize in a global rose contest. The International Rose Competition in Gifu Prefecture in Honshu, Japan selected the Perfume Everscape, a rose developed at Everland, as the winner in four categories, including the Gold Medal, the highest award.
Now in its 20th year, the Gifu International Rose Competition is certified by the Bristol-based World Federation of Rose Societies. Each year world-class rose growers such as England's David Austin, France's Delbard, and Germany's Kordes submit entries, showing off their best varieties. The Gifu International Rose Competition, hosted by Japan's Gifu Rose Institute, is an international rose contest that boasts of its scale, as it displays about 6,000 varieties of rose on a site of about 800,000 square meters. Last year, the silver prize in Gifu was won by Garden Everscape, another rose breed from Everland.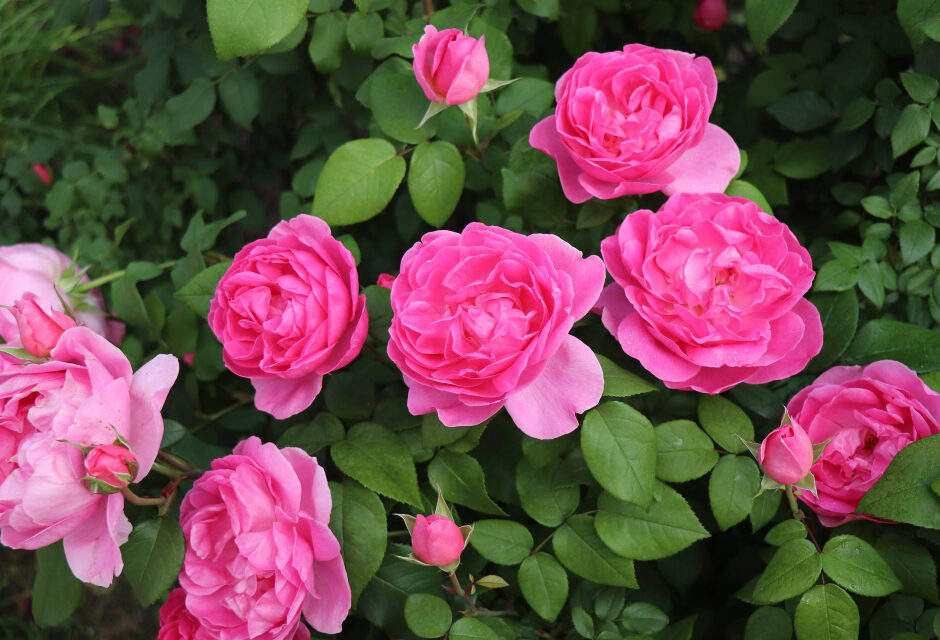 At this year's competition, 41 rose varieties from around the world were entered and prizes were given to the winners after careful observation and screening by experts over the past two years.
At the end of this arduous process, Everland's own Perfume Everscape was awarded the Gold Medal. It was given high scores by judges in most evaluation criteria, including resistance to disease, length of its flowering period, overall impression, vigor and scent.
Perfume Everscape also won three other awards: WFRS Certificate of Merit, Gifu Pref. Governor's Award, and Kani City Mayor's Award – for the most pest and disease tolerant rose. Counting the Gold Medal, it won a total of four awards at this year's International Rose Competition. These awards will be handed out during a ceremony at the Gifu Rose Garden in October.
Low-maintenance garden roses keep pace with trends
Bred after three years of research and development at Everland beginning in 2015, the Perfume Everscape variety gives off a powerful scent and has many pink-colored petals. This beautiful rose has a long flowering period, blooming from spring all the way through to autumn. It is particularly suitable for planting in landscape gardens around apartment complexes, urban parks and office buildings because of its resistance to pests, diseases and cold. Also, its branches do not grow much, so seasonal pruning is not required. It is therefore a low-maintenance rose, which is trendy with modern gardening fashions.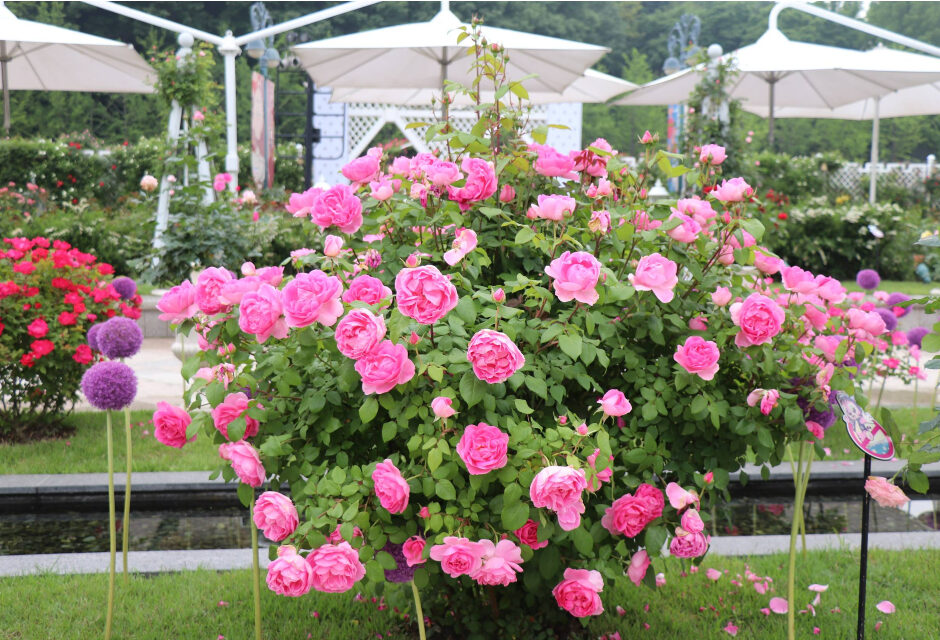 Everland's rosarian Ha Ho-soo, last interviewed two years ago, played a role in the creation of Perfume Everscape. On this latest prize win, he commented, "I feel very honored to win the top prize in an international rose competition," and "With this award, we will make more efforts to provide customers with new experiences and to be loved in many places at home and abroad."

28 new roses developed at Everland
Having held its first rose festival in 1985, Everland has been developing its own varieties of rose for years.
It started to localize roses in 2013 and has developed a total of 28 new Everland-style varieties so far via a vigorous artificial breeding program that is done more than 1,500 times a year.
The goal for breeding new rose varieties set by Everland in the early days of domestic rose development was to create roses that had a strong scent for a long time throughout the day. To this end, they intensively studied overseas varieties known to have strong scents and began to purchase and crossbreed some of them. This was the beginning of the birth of the Everrose.
Among the preliminary varieties carefully cared for and created by Everland rose experts, five varieties with strong scent were selected to be registered as new varieties with the National Seed Institute in late 2014; they were finally accepted in 2016.
The five varieties are named Rosy Bride, Tete de Belle, Chatty Girl, Posh Lady and Sweet Dress, and unlike most roses that have a scent only in the morning, they emit a strong scent until the afternoon.
After successfully breeding fragrant roses, the Everland rosarians began to foster roses with strong cold resistance and disease resistance in 2015, and developed the Everscape series with good continuous flowering and disease resistance, suitable for low-management garden roses. Specific varieties include the Perfume Everscape, Garden Everscape and Carnival Everscape.
At the Everland Rose Garden, you can enjoy all 28 varieties of Everland roses as well as the Perfume Everscape, which won the gold. Currently, the Everland Rose Garden holds a rose festival around May to June every year to present about three million roses of 720 varieties, including the rose varieties developed by Everland.
The theme park is now expanding its business opportunities by selling the 28 new varieties of rose developed so far to promote them more widely, as well as launching body and hair care brand 'Florevida' such as perfumes, shampoos, and lotions to experience the special scent of Everland roses in daily life.