If there's one word that summarizes fears for the global economy 2023, it's "recession." While some analysts see a global recession as inevitable due to various international shocks, others are finding reasons for optimism once we reach the second half of the year – including ebbing inflation, slowing rate hikes, and China's reopening following a prolonged COVID-19 lockdown.
For a trading company like Samsung C&T Trading & Investment Group, preparation is vital. Its traders need to keep an eye on how these shifting circumstances will affect related businesses, how demand and supply will move, the impact on logistics, and which risk factors will not change – before responding swiftly. On the other hand, they must strive to catch new possibilities and seek opportunities stemming from market changes.
World trade is expected to remain subdued in 2023, according to the World Trade Organization (WTO), with global GDP set to struggle to advance much above 2% after being revised down from over 3%. To offer another example, Netherlands-based global bank ING expects that 2023 could be even more challenging for global goods trade.
Several factors have contributed to this pessimism. We have seen in the last year how inflationary pressures have forced up prices for basic necessities and energy, including due to the Russo-Ukrainian War. Financial policymakers have responded with monetary tightening policies, significantly increasing the cost of borrowing amid plummeting consumer demand.
And this situation is having profound knock-on effects. For instance, the Russo-Ukrainian War has led to sanctions and a subsequent energy supply crunch. As a result, there has been a sharp increase in natural gas prices, and this has caused widespread production cutbacks in ammonia.
For Samsung C&T traders working in areas like chemicals, steel, energy, and other materials, there are both challenges and opportunities in this situation. While it may be more difficult to secure liquified natural gas (LNG) and ammonia, for example, Samsung C&T can harness the company's widespread global networks to reorganize supply chains and find new opportunities in alternative commodities or markets.
Even as traders need to work harder to manage relationships with existing and potential customers amid dwindling overall demand and trade, it is becoming a lot cheaper to actually move commodities and materials around the world – at least when it comes to shipping. For instance, the cost of a 40-foot container traveling from east Asia to the west coast of the United States has fallen from close to US$20,000 to just around $1,400 in the space of a year.
To get a further sense of how this would impact the work of a trader, consider how challenging it was for them in an opposite scenario – to navigate soaring sea freight rates, as we considered back in 2021. Being able to lower shipping costs is a boost for Samsung C&T traders who already place much focus on securing optimal marine freight rates along with the best overall logistics solutions for customers.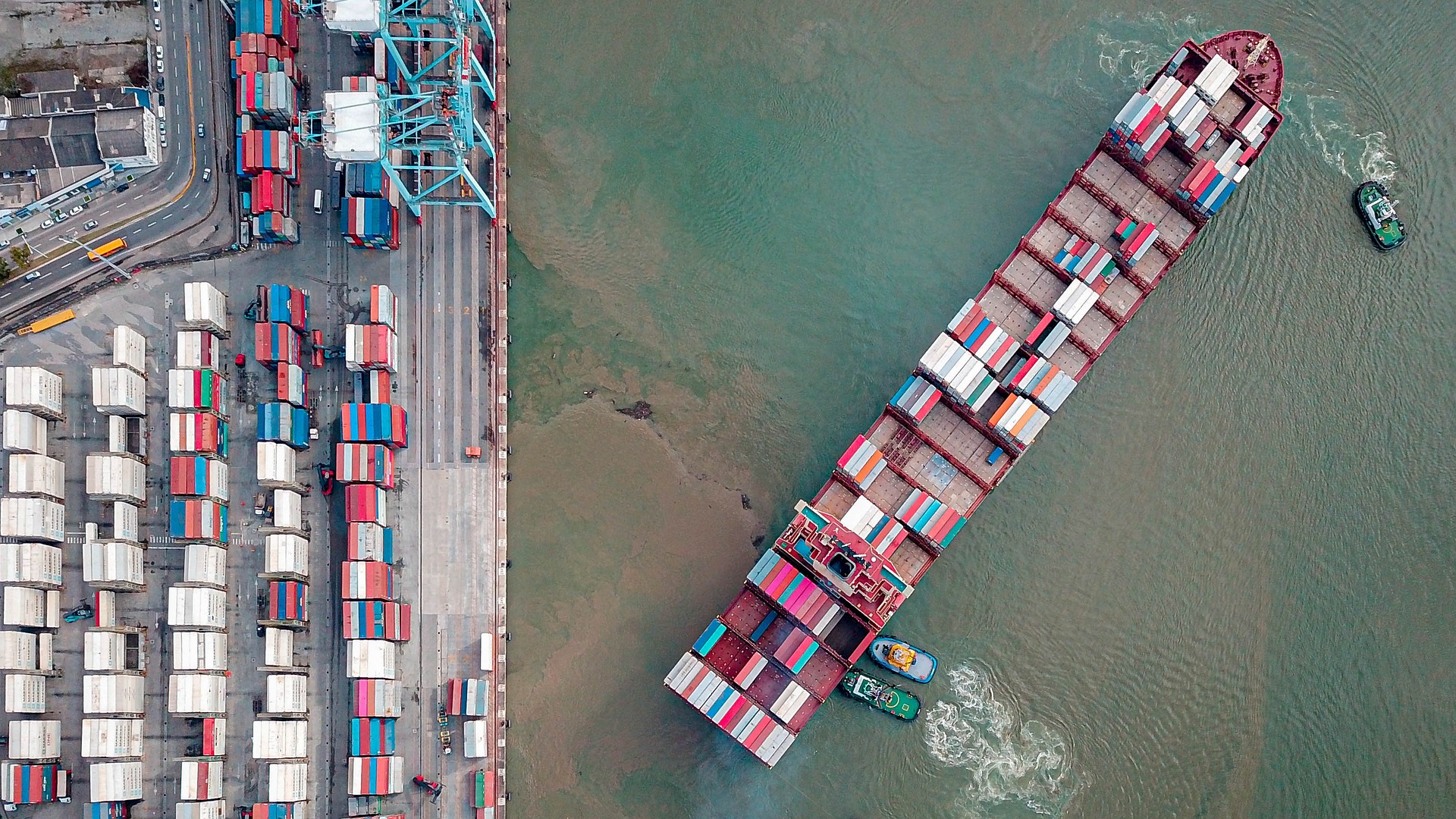 The climate change factor
With climate change still very much looming as a major international issue in 2023, traders are expected to be alert to regulations aimed at easing global warming. For instance, the European Union is introducing a carbon border tax affecting a wide range of commodities and materials, while the International Maritime Organization's expanded greenhouse gas emission restrictions have forced all vessels to become more environmentally friendly.
This is of particular relevance to business areas such as metals, including steel, which have already been hurt by rising energy prices and interest rates. Traders need to prepare in advance to deal with the impacts of climate change and regulations.
In addition, extreme weather is actually seen as a major supply chain risk factor – delaying shipments and causing vessels to get log-jammed.
Traders should constantly assess supply routes, being ready to help divert goods and materials when required and where possible. Samsung C&T traders are responding by sharing logistics information in real-time with 80 bases in 40 countries around the world, in addition to cooperating with long-term logistics partners.
Sun shines for the optimistic
On the plus side, amid the global focus on sustainability and reducing carbon emissions, the position of Samsung C&T is strengthened as it is conducting more eco-friendly projects. We have previously seen the company's active business participation in renewable energy and environmentally friendly areas such as solar energy, clean hydrogen, and battery recycling.
Samsung C&T's efforts are in synch with the global market amid booming investment in renewables, which is expected to continue in 2023. And the global threats to the economy that we have already looked at are set to accelerate the energy transition as nations need to become cleaner and more self-sufficient in the face of climate change and manmade crises like war.
Samsung C&T has also joined these efforts – as an extension of its coal-exit declaration in 2020, it recently announced its "2050 Net Zero" plan to achieve 100 percent renewable energy by 2030 and net zero carbon emissions by 2050.
In 2023, Samsung C&T Trading & Investment Group is thoroughly preparing for crises despite many difficulties. Meanwhile, the company is aiming to seize fresh opportunities and connect them to its businesses by keeping an eye on the newly reorganized order and market.