Samsung C&T's Asia-Pacific Regional Office (APRO) hosted its own Safety Conference on September 20 at Singapore's Suntec City Convention Centre. The forum was organized with the aim of sharing best construction safety practices between clients, subcontractors, industry leaders and government authorities.

The event drew some 250 participants, including directors of public authorities and agencies, as well as several key leaders from Samsung C&T's Engineering and Construction Group.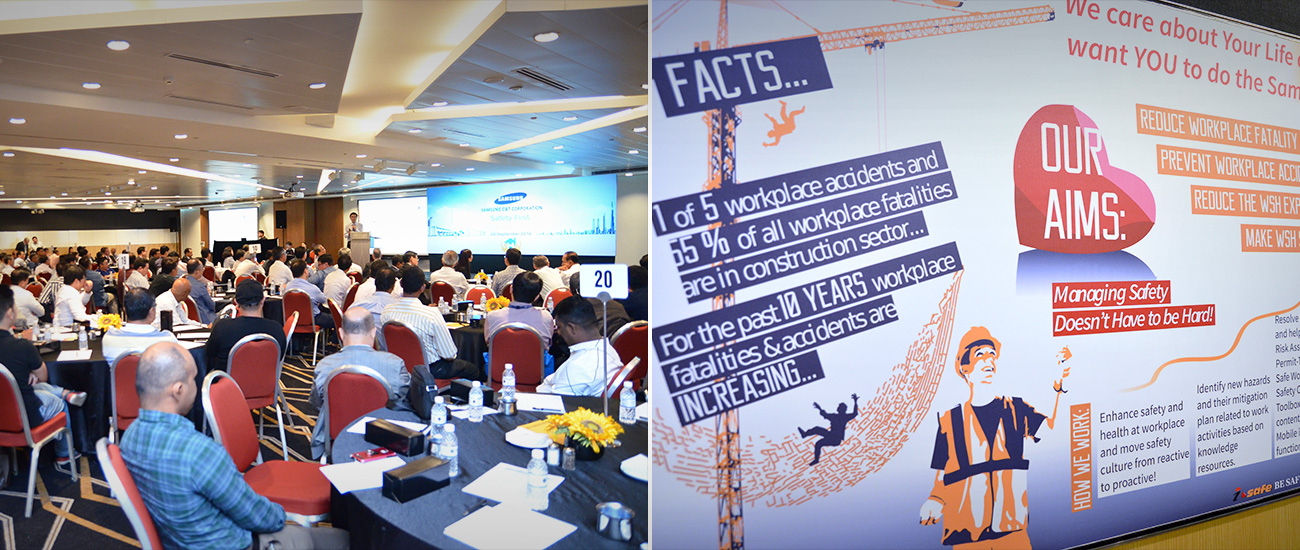 The company has been particularly active in Singapore, where it successfully completed the city's Marina Coastal Expressway, as well as the Expo MRT Station, a subway station that links the country's biggest exhibition center with its main airport. Earlier this year, Samsung C&T won construction contracts for a range of projects including two new metro stations (the T-313 Project) and a new state courthouse.
C&T's APRO decided to create this forum to address building safety concerns in light of the fact that the construction industry in Singapore has suffered 50 workplace fatalities so far in 2016. C&T, meanwhile, is on target in its quest to achieve zero workplace fatalities. The company is striving to attain this goal by engaging with the supply chain in partnership with Singapore's government agencies to ensure the prevention of construction-related casualties.
In addition to C&T construction managers, a number of the company's most important safety representatives were also present. The company screened a video at the event, and presented its "safety first-family first" vision.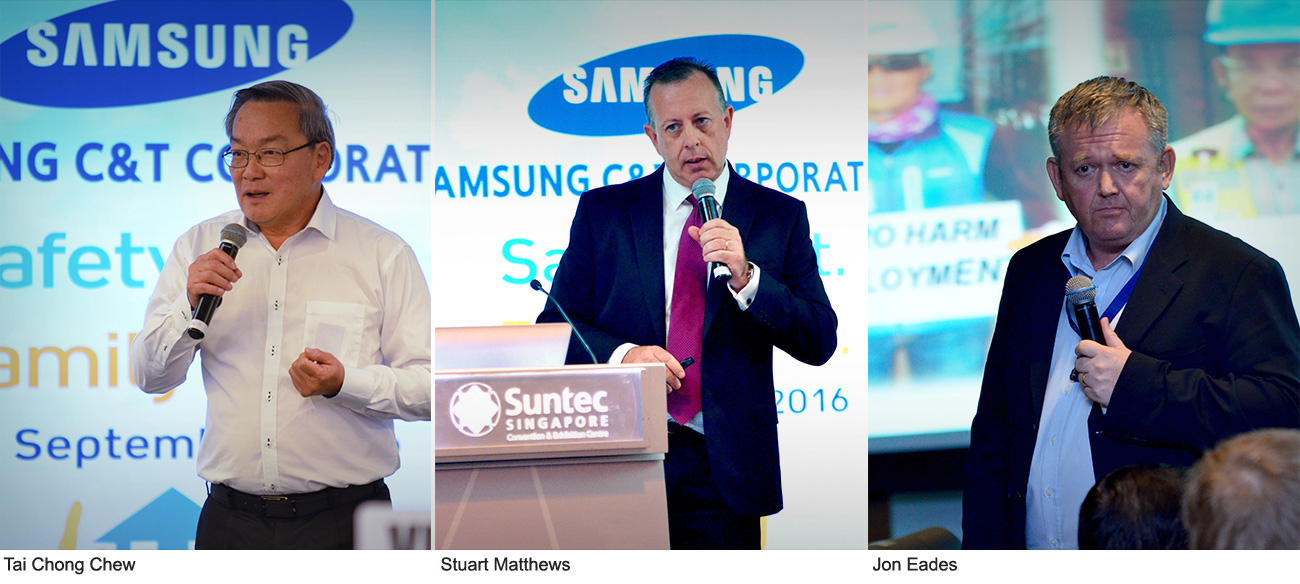 The conference was chaired by C&T's Executive Vice President of Global Business Operations and APRO President Tai Chong Chew, who spoke about the importance of communication, risk awareness and management commitment in construction safety.
At the event, key senior managers gave presentations on the importance of safety. Jon Eades, C&T's Quality, Health, Safety & Environment General Manager for the APAC region, made a speech about the importance of taking care of workers' safety.This was followed by APRO's Project Director, Stuart Matthews, who gave a presentation entitled "Safety – The Role of Senior Management and Walking the Talk."
Another important part of the forum saw Samsung C&T hand out a selection of awards to its supply partners to acknowledge their strong on-site safety performance.
Attendees were keen on what they saw. One client said, "I was particularly impressed with Samsung C&T's initiative in organizing this event. I believe the safety message was successfully and clearly transmitted."
On a related note, Samsung C&T won the top prize at Singapore's Land Transport Authority's Annual Safety Award Convention (ASAC) on September 21, the second time it has received this prestigious title. The company has also gained acclaim elsewhere in Asia for its safety expertise this month, winning the Hong Kong Construction Association's Safety Merit Award.