Samsung C&T has won an international reputation for building in extreme heat. Over 20 years have passed since the company built the Petronas Towers in Kuala Lumpur, one of the hottest cities in the world. The company also built the world's tallest building, the Burj Khalifa, in the scorching sands of Dubai.
But what happens when builders have to work in the extreme cold? Samsung C&T has recently won a range of infrastructure contracts in Mongolia, a country where temperatures can fall below -40°C. And with a combination of planning and building technology, Samsung C&T has developed a way of keeping wintertime building on track – and safe.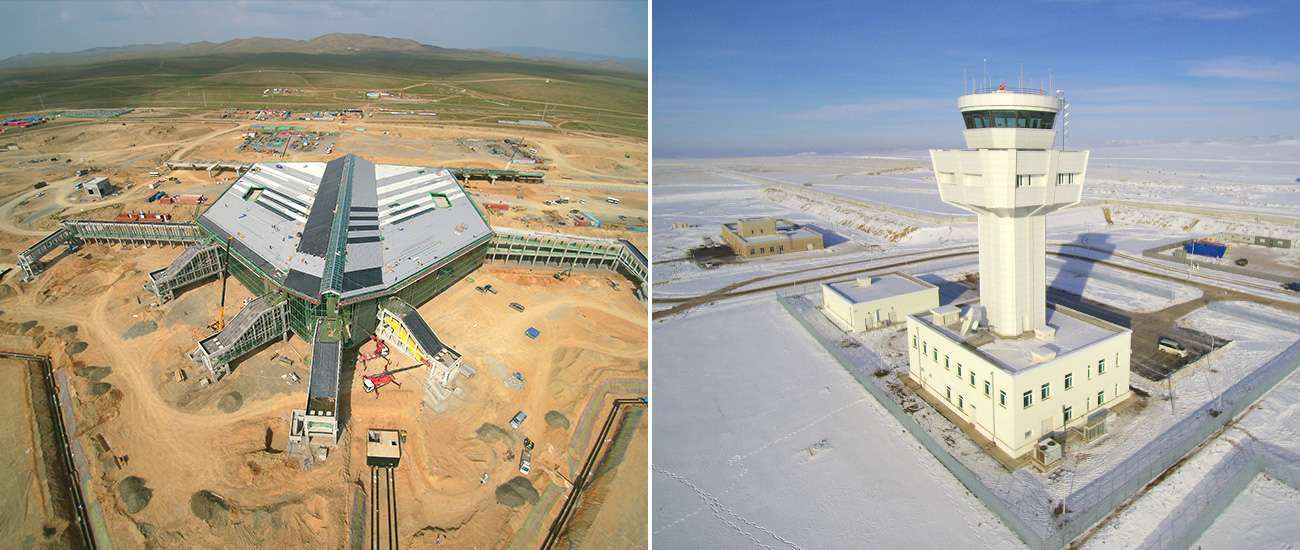 Making the Most of Downtime
Samsung C&T has been active in Mongolia in the past few years, contributing to the country's rapid development. But in Mongolia's notoriously harsh winters, how do constructors stop their projects' schedules from spiraling out of control? Samsung C&T recently found a solution.
In 2013, the company was selected as the general assistant executor of the New Ulaanbaatar International Airport (NUBIA) project, slated for completion this year. The job requires building on a dirt road, 60km away from the nearest city. The site is exposed to the elements on all sides, and wintertime temperatures drop so low that construction work becomes physically impossible for up to four months.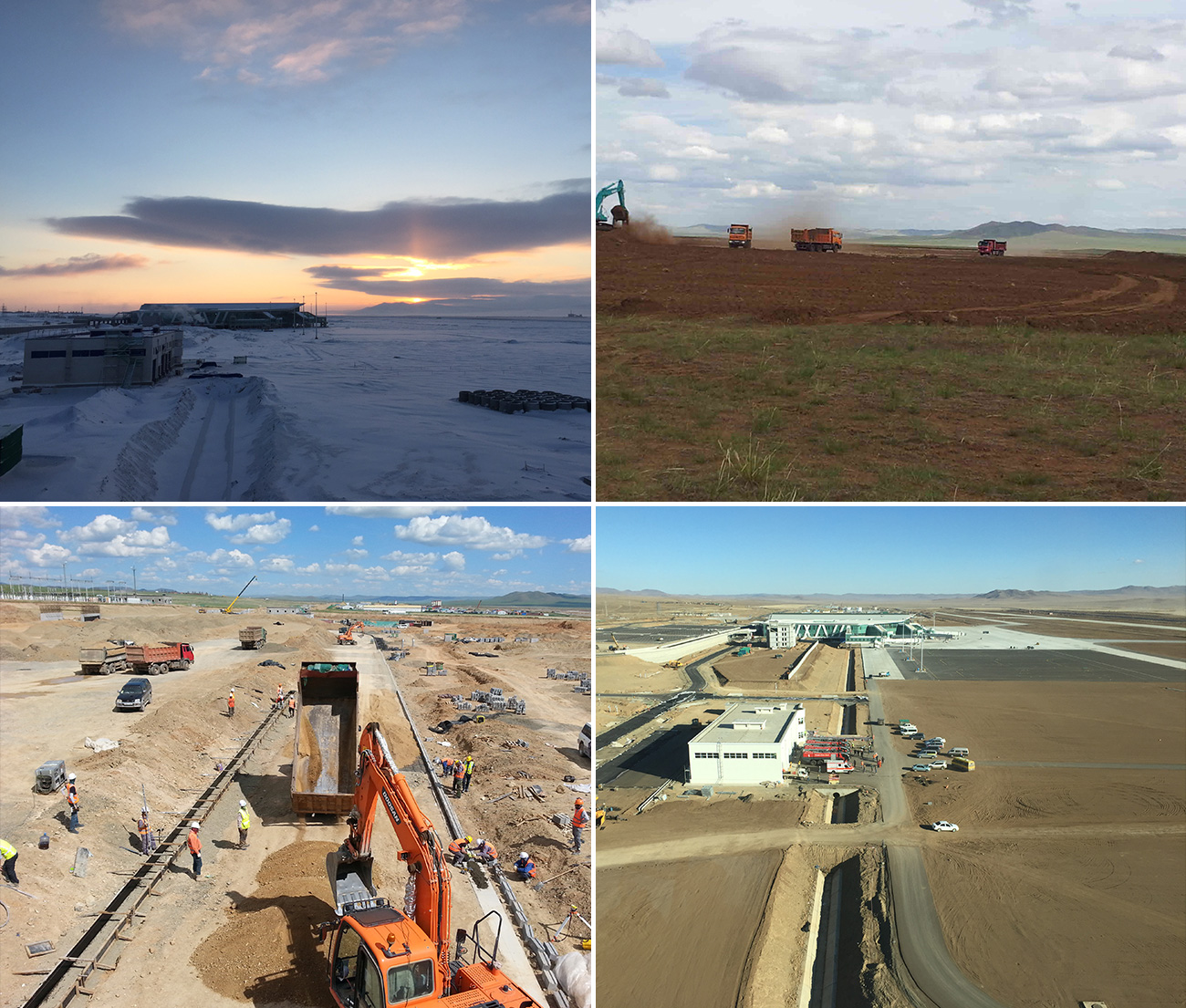 For builders, four months can feel like an eternity – especially when deadlines are looming. However, with effective planning, there are ways to turn what at first looks like dead time into opportunities.
Instead of kicking its heels all winter, the Samsung C&T team spent this valuable time analyzing design plans and establishing a network of local contacts. It also started on vital procurement and engineering work. Steps like these ensured the team had gotten ahead of itself in the planning stage – and was completely ready to begin building work the moment that spring arrived.
At the NUBIA site, the team also looked at ways to build team morale and expand cross-cultural knowledge. Staff held daily learning sessions with local subcontractors, and a series of cultural exchange programs helped boost team rapport.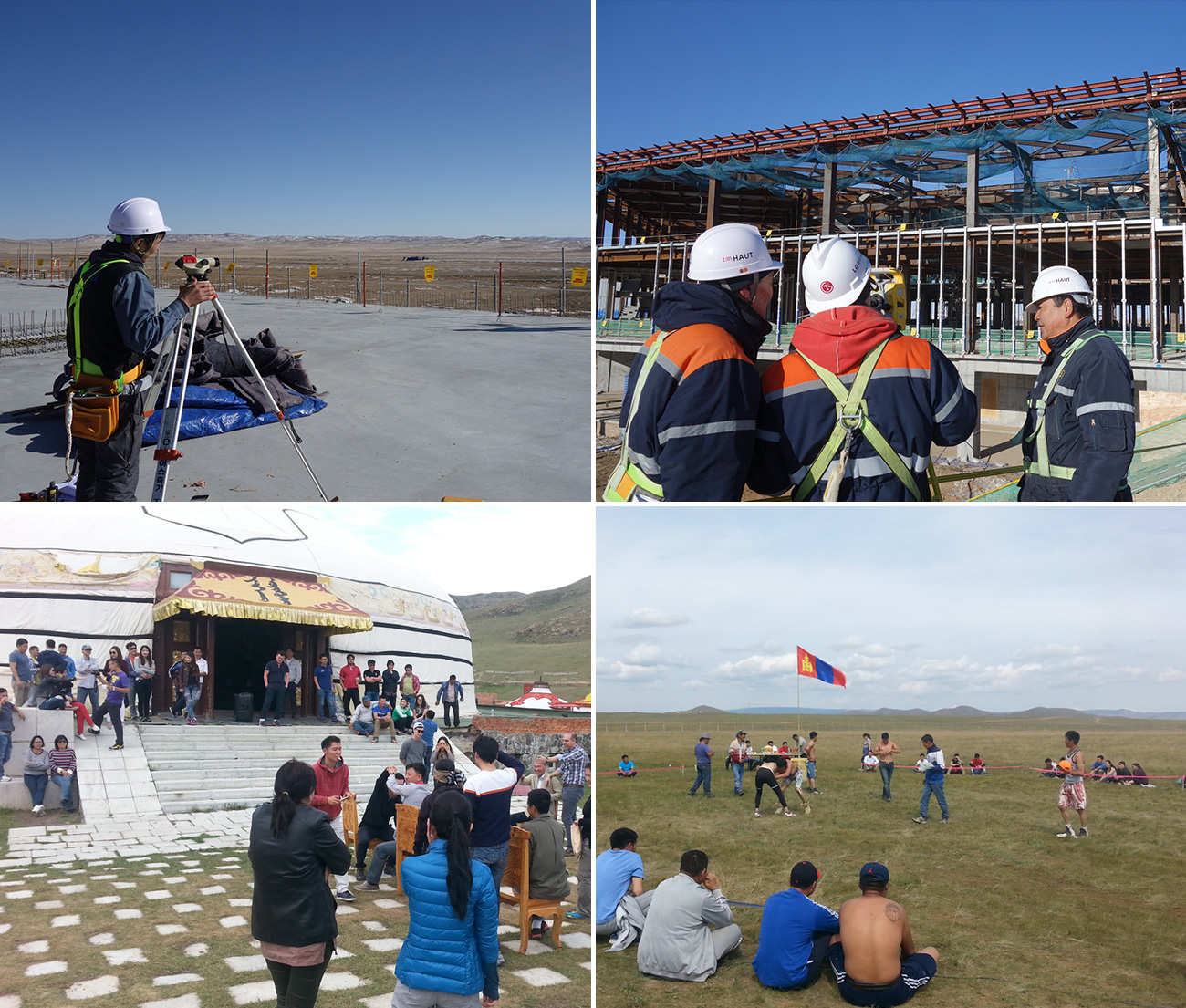 Safety consultant John Moel explains that winter workers need to preserve as much body heat as possible, so must make smart clothing choices. He notes, "The object is to conserve as much body heat as possible, similar to when we insulate a structure." For most, that means layering up.
But too much winter clothing can lead to safety concerns. Homebuilding & Renovating magazine writer Bob Branscome points out that construction sites can become "particularly dangerous environments" in colder months. He notes, "The mobility of workers is decreased due to layers of clothing. The risk of slipping and sliding is heightened, and the use of gloves is particularly inhibiting."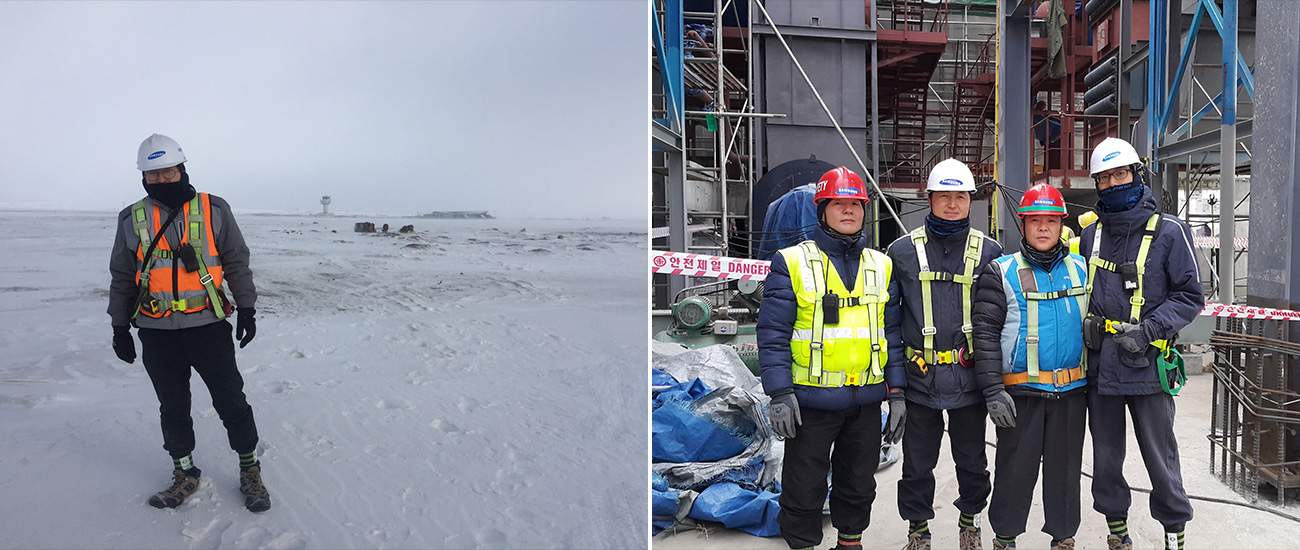 What is more, daylight hours in northern countries like Mongolia are extremely short in winter. Branscome explains that murky, cold winter building sites can also cause a range of problems. He explains, "In winter, we tend to slow down, lose focus a little and struggle to maintain motivation."
One way to get around these problems is to essentially cut the murk and cold out of winter. Samsung C&T most recently implemented this in the construction of the Shangri-La Hotel, a 34-story multipurpose commercial and residential project in central Ulaanbaatar. The project was finalized in February 2015, and was slated for completion in March the following year. This tight schedule meant that wintertime building would be inevitable.
However, using creative scaffolding, lighting and sheltering techniques, Samsung C&T essentially created an indoor-like construction environment for its builders. It erected temporary, wool-insulated vinyl tents warmed by powerful heating units. Floodlights in the tents ensured the site was always well-lit, allowing builders to work in relative comfort, shed the layers and avoid the risk of delay.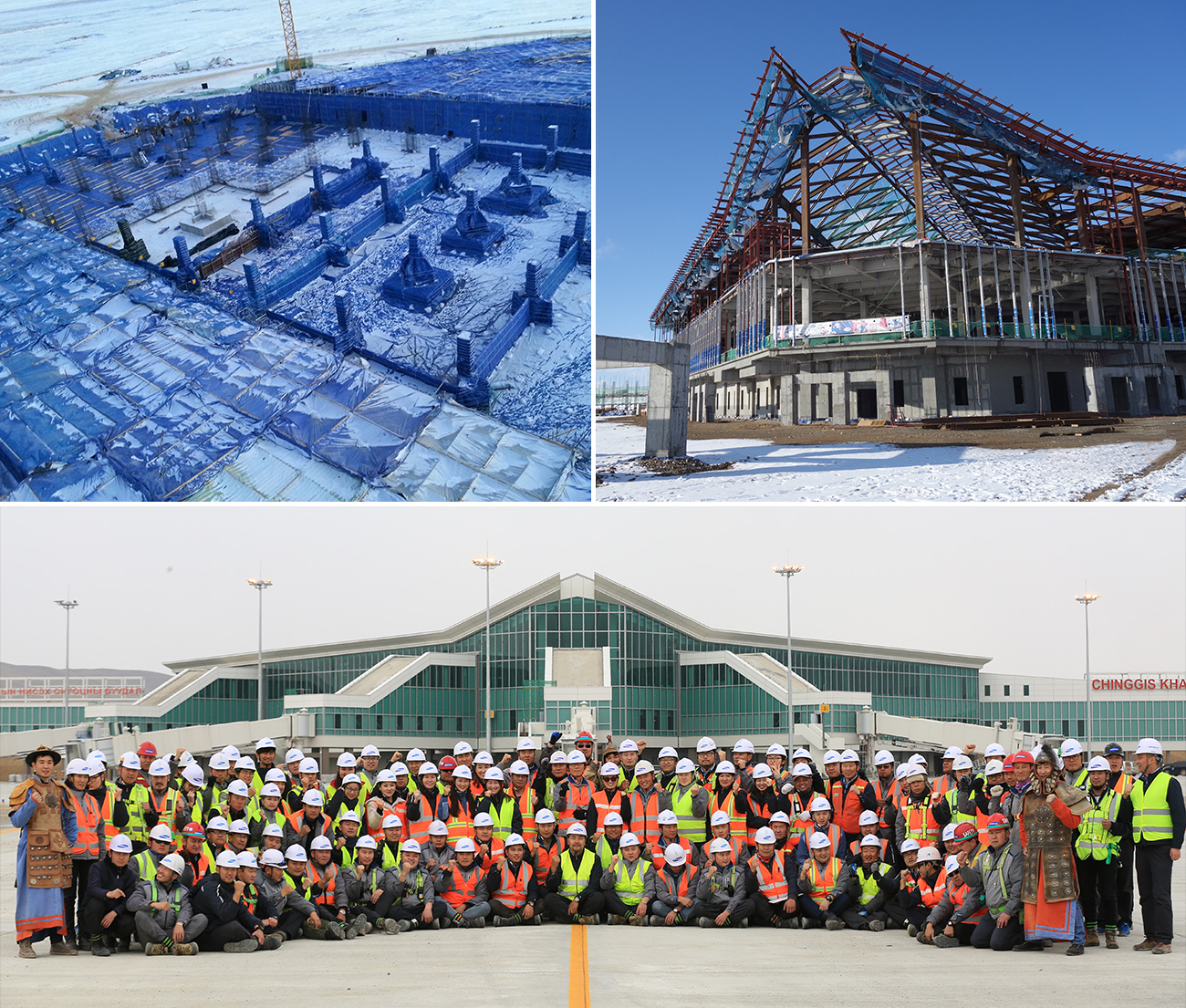 Samsung C&T married these innovations with its own award-winning safety-first policy, nurtured by its international network of safety training. These measures helped the Shangri-La Hotel project become a paragon of safety. In fact, so high was the safety standard at the site that Mongolia's labor minister awarded Samsung C&T with the country's highest safety accolade.
 The minister stated, "I hope Mongolian sites learn from Samsung C&T's safety excellence and advanced technologies. Samsung C&T will significantly contribute to the Mongolian construction industry in terms of developing safety culture."
Transitioning from the heat of Middle Eastern deserts to the extreme cold has not been easy, but all good constructors know the value of being able to think creatively.
Experience in the frosty Mongolian winter has taught companies like Samsung C&T well, ensuring its high safety standards and rapid completion times remain unfailingly high – whatever the weather.