The namesake label of designer Juun.J celebrated its 10th anniversary during Men's Fashion Week this year in Paris, showing its 2017 Fall/Winter collection on January 20th under an archival concept.
His last collection for the 2017 Spring/Summer season was based on a military theme, offering a new perspective on classic uniform tailoring.
This season, the designer presented reinterpretations of his signature designs in his "Archive" collection, drawing back on inspiration from past collections and updating archival looks to mark the brand's evolution since its 2007 beginnings.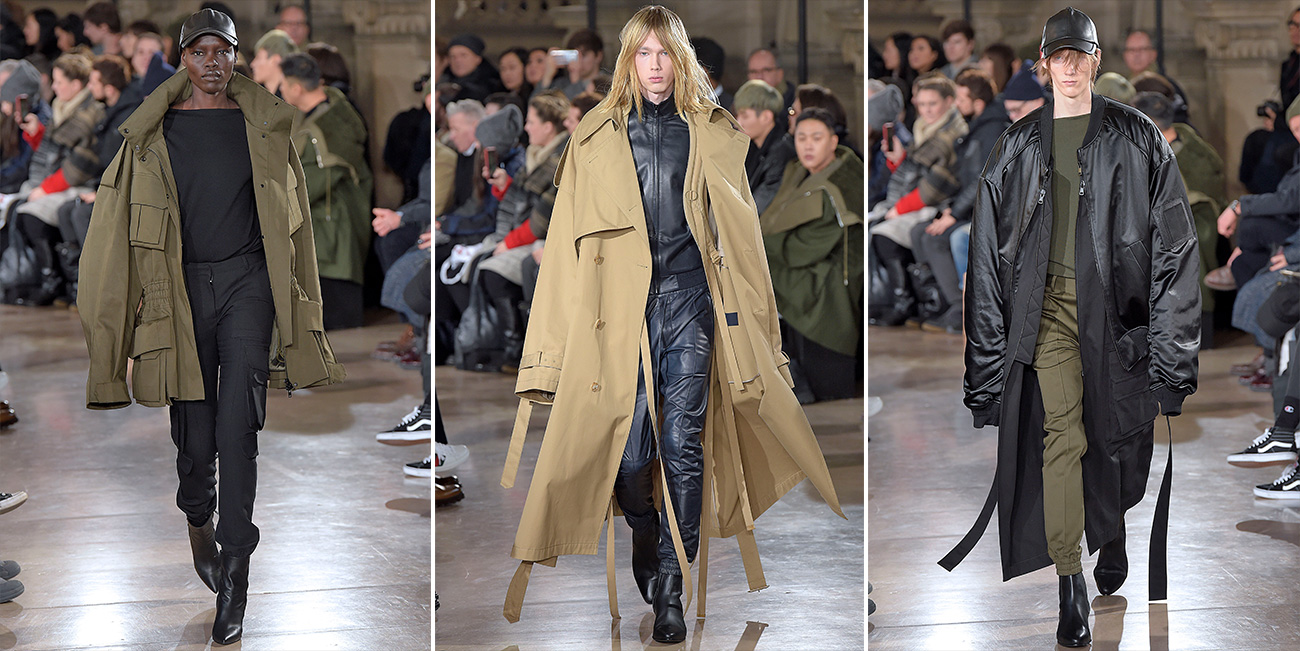 Some of the classic Juun.J pieces and styles that were reworked into the F/W '17 show included his modernized trench coat, oversized proportions, "street tailoring" (the designer's avant-garde aesthetic crossed with classic tailoring), MA-1 bombers and the unconventional use of leather in garments.
Another notable feature of the luxury menswear designer's latest runway show was the presence of female models, a first for the label.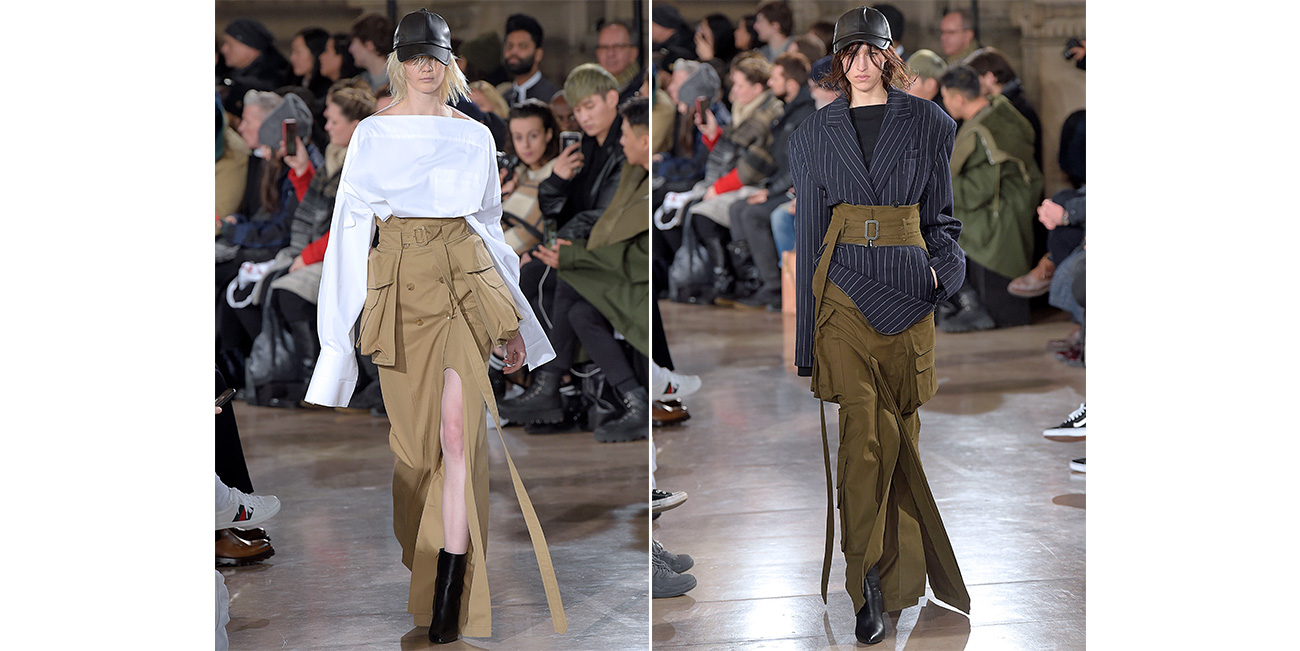 By including 11 female models out of the 26 models in the show's lineup, Juun.J's newest collection further captured the designer's emphasis on his "genderless" design philosophy. The concept was carried over from his F/W 2016 collection, which was highly praised for breaking down the traditional barriers separating menswear from womenswear.
Juun.J's anniversary show is a major turning point for the designer's career and the overall direction of his brand, and in conjunction with previous recognitions, the brand has solidified its stance as an esteemed global presence in the fashion industry.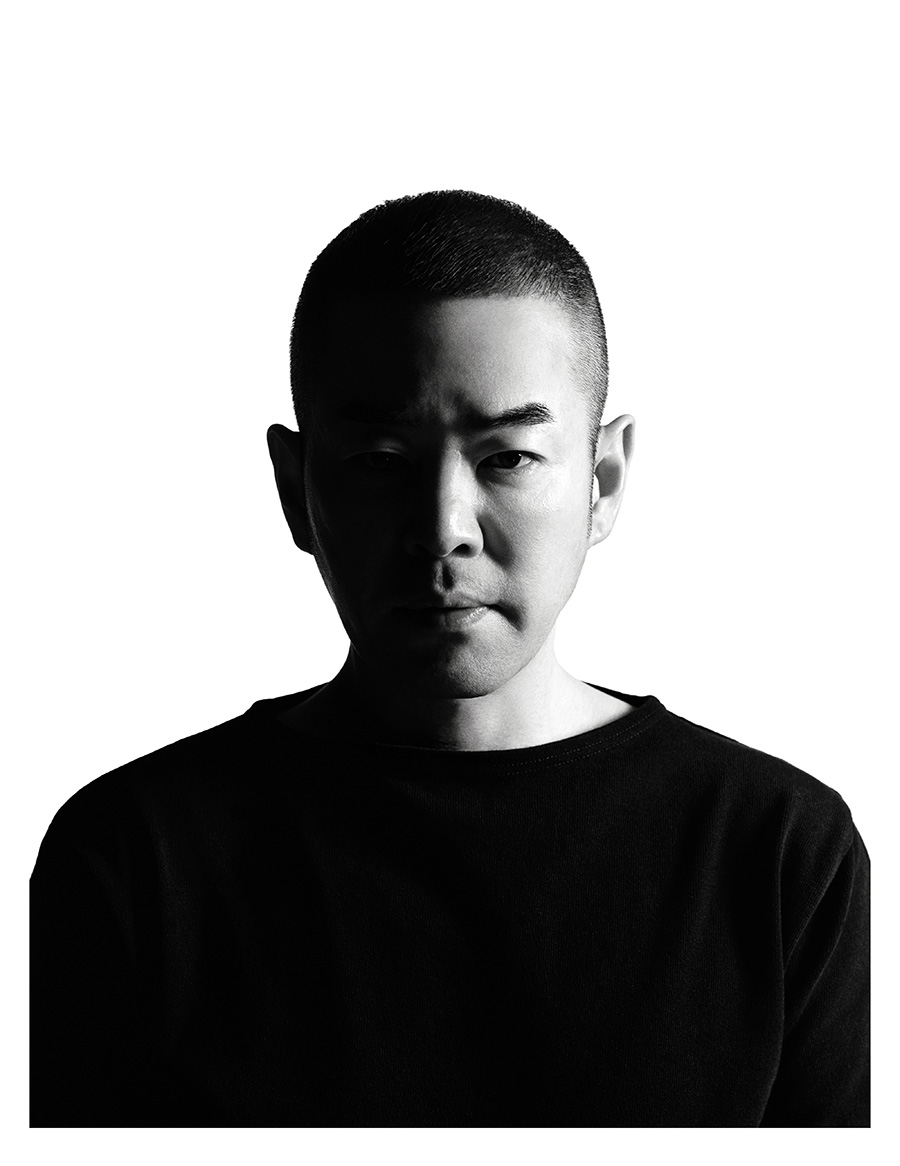 In 2013, Juun.J became the second official member of the Paris Clothing Association, and more recently in 2016, became the first Korean designer to be invited as a guest to Pitti Uomo, the world's largest menswear expo.
The menswear label has also become a favorite of stars such as Kanye West, Rihanna and Drake, and has even been lauded by insiders such as fashion critic Suzy Menkes for its innovative designs and fresh, streetwear-inspired approach to high-end fashion.
Because of the brand's fast rise in its market, it has opened in over 100 department stores and specialty stores around the world, in cities such as Hong Kong, New York, London, Paris and Milan.
Last month, the Samsung C&T Fashion Group label opened a temporary pop-up store in Harrods in London as an effort to raise awareness of its collections in the global fashion market.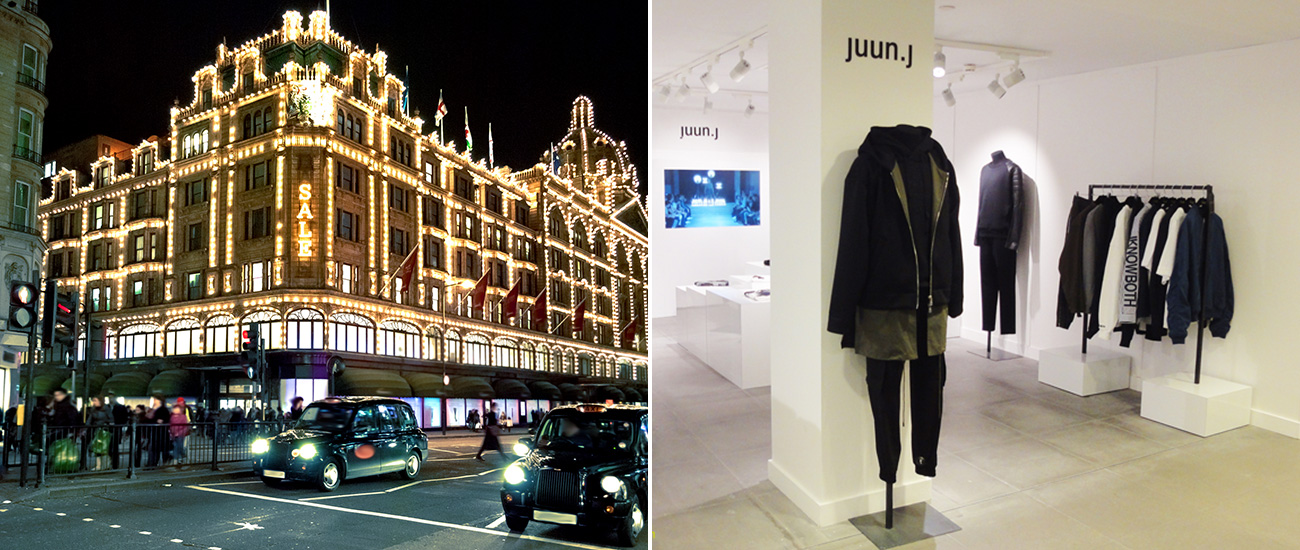 The exclusive department store will carry Juun.J's 2016 F/W and 2017 S/S collections through the winter, along with pieces from its collaboration with Japanese illustrator Sorayama Hajime.