Pengerang sits at the southern tip of the Malay Peninsula, right next to Singapore. It's also where Samsung C&T Engineering and Construction Group is building a liquefied natural gas (LNG) terminal for the Malaysian oil and gas giant Petronas. Dubbed RGT-2, the project includes the construction of evaporation and transport facilities, and two massive LNG tanks for storage. This is so that LNG from gas fields can be transported on a tanker to the terminal, stored in the tanks, and then vaporized before being sent over to power plants, industrial facilities, and households.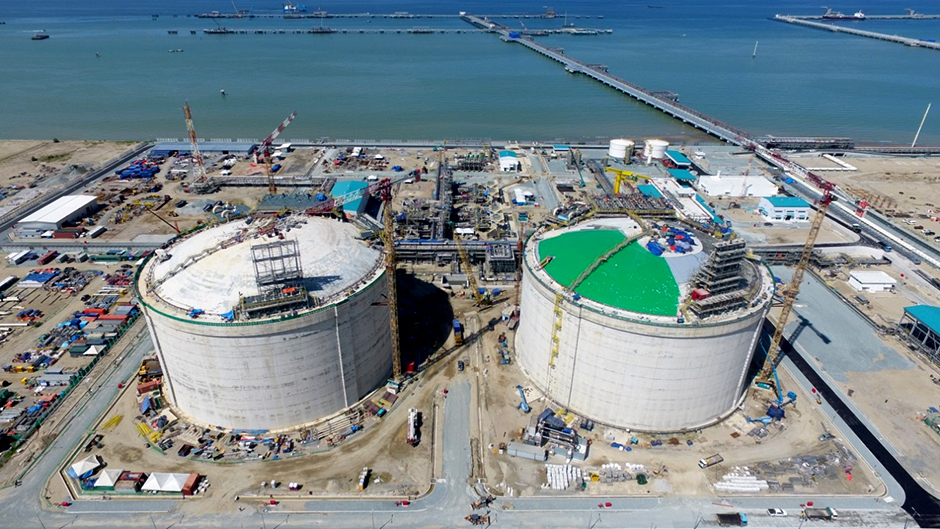 The project has sailed through midpoint and is scheduled for completion in April next year. Samsung C&T has made rapid progress on the RGT-2 project after securing the contract late 2014, but what's equally if not more noteworthy is its impressive performance in on-site safety. Despite competition with some 30 major global construction companies, Samsung C&T secured the annual HSE (health, safety, and environment) performance excellence award from Petronas on October 12, further solidifying its position as a leader in construction safety and awareness.
What adds to the significance of this is the inherent risk the company faced from having a small window for project completion. Although it typically takes 32 months to build a terminal, the RGT-2 site is working against a tight deadline of 27 months – considered unprecedented for a project of this scale.
The Petronas HSE award also confirms workers' consistent pursuit of safety at RGT-2, after having received another award of excellence last year from the Malaysian government's National Council for Occupational Safety and Health (NCOSH).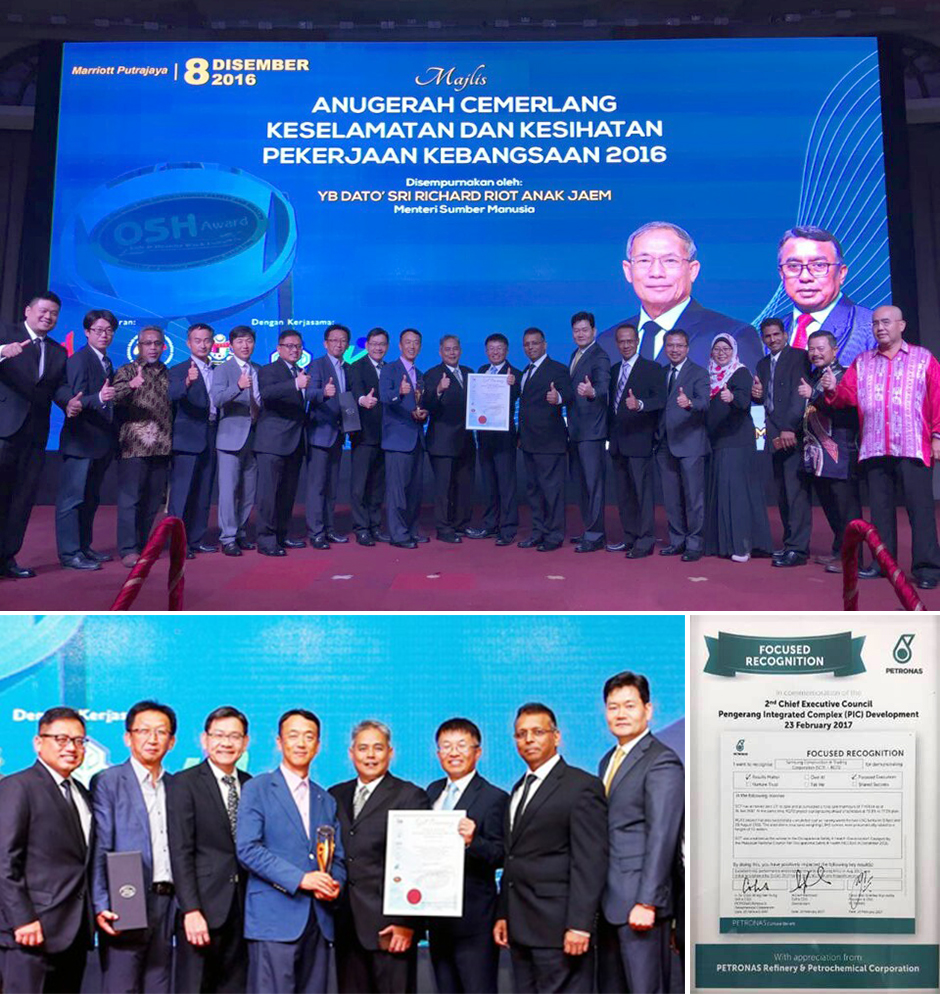 Building on a Foundation of Safety
Samsung C&T's commitment to safety extends far beyond the boundary of single projects like RGT-2. It has long been an integral part of the company's identity and a core value on which buildings and other facilities have been built.
In addition to RGT-2, just last year, Samsung C&T received two other awards in the field of health and safety. One was the grand prize at Singapore's Land Transport Authority's Annual Safety Award Convention (ASAC), which recognizes companies for taking proactive and effective measures to improve safety at work.
Another was the gold award from the Considerate Contractors' Site Award (CCSA) for Samsung C&T's Hong Kong metro project known as SCL C1109. This honor is recognized as the most prestigious title in domestic construction presented by the Hong Kong government.
Accomplishments like these tie directly back to hands-on training and education, which is built into the company infrastructure. An obvious example would be the two safety training facilities Samsung C&T operates out of Singapore and Kiheung, South Korea. These centers simulate multiple scenarios that could take place on construction sites to help workers understand the importance of preventative measures and proper use of safety gear.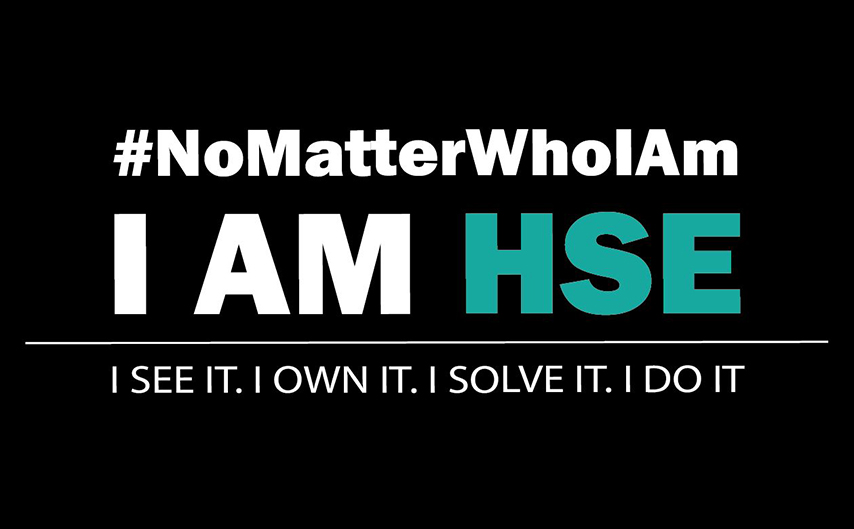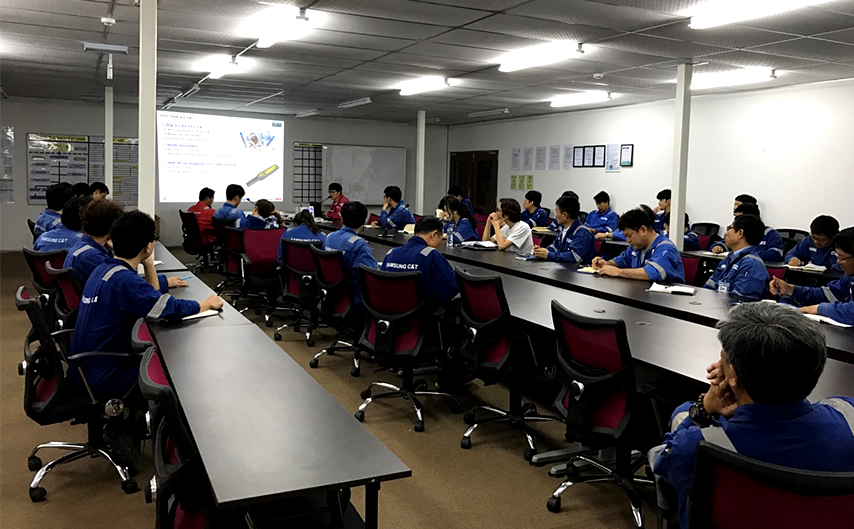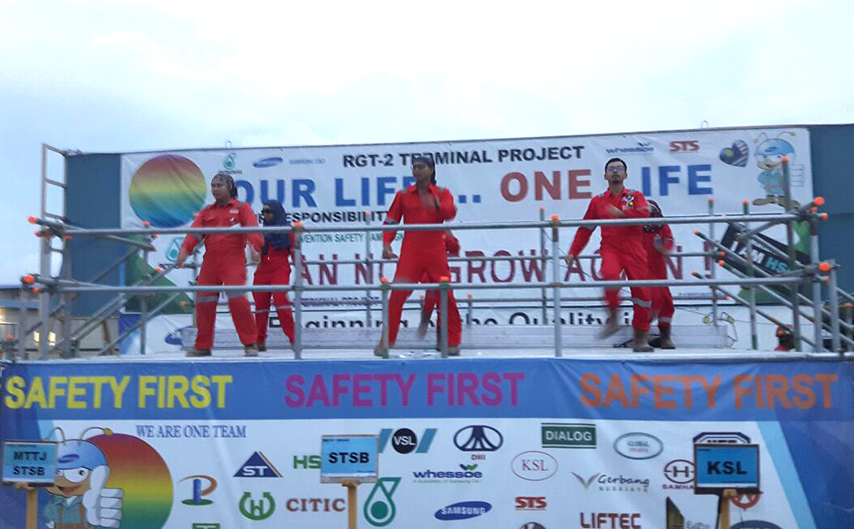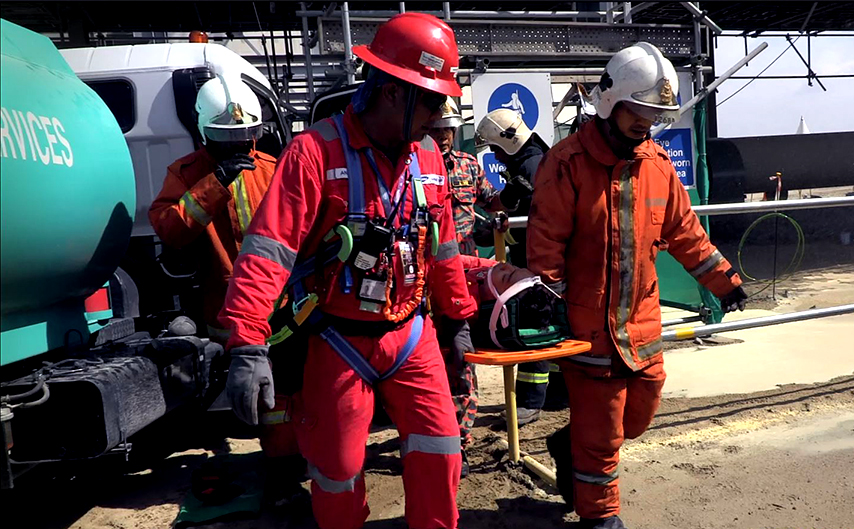 An All-encompassing Approach
Embedding safety into all aspects of work on site is another key element. At RGT-2, such efforts fundamentally affect how structures are put together. One example is the decision to use modular construction for facilities by the ocean so that parts of the structure are built on ground and assembled later to reduce risk. Another adjustment made to existing plans was to build extra steel scaffolding to reduce the dangers of working from significant heights.
Entertainment is another ingredient mixed into safety practices. Every Monday, workers take part in a unique warm-up exercise on site. The routine is led by a dance team composed of Samsung C&T employees, subcontractors, and safety officers, who are not shy to show off their new moves that typically elicit a lot of laughter.
By making these exercises a highly visible and enjoyable part of work on site, the team can highlight the importance of safety on a regular basis and generate positive energy among workers.
Another built-in component of safety is the Tier Emergency training drill, which involves two stages: the first includes all employees, and the second branches out to third-parties such as the local fire department, department of land and transport, and police. All of these comprehensive measures converge to build a holistic and effective approach toward safety on site.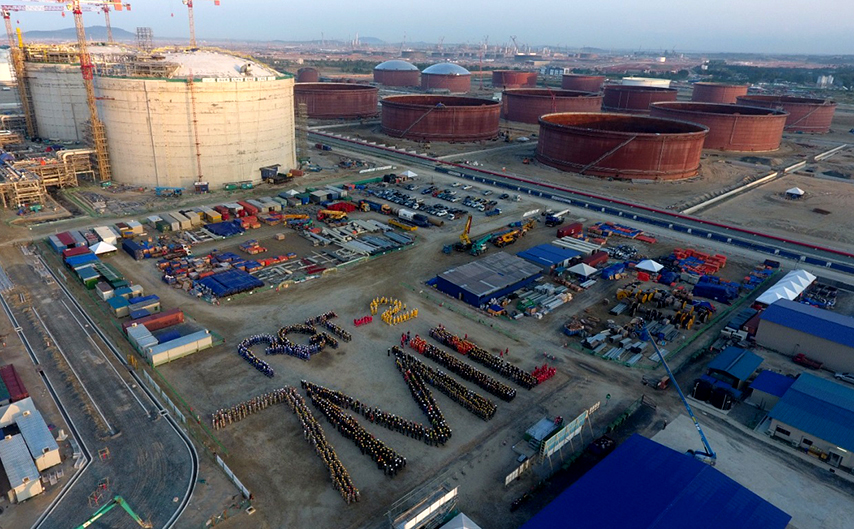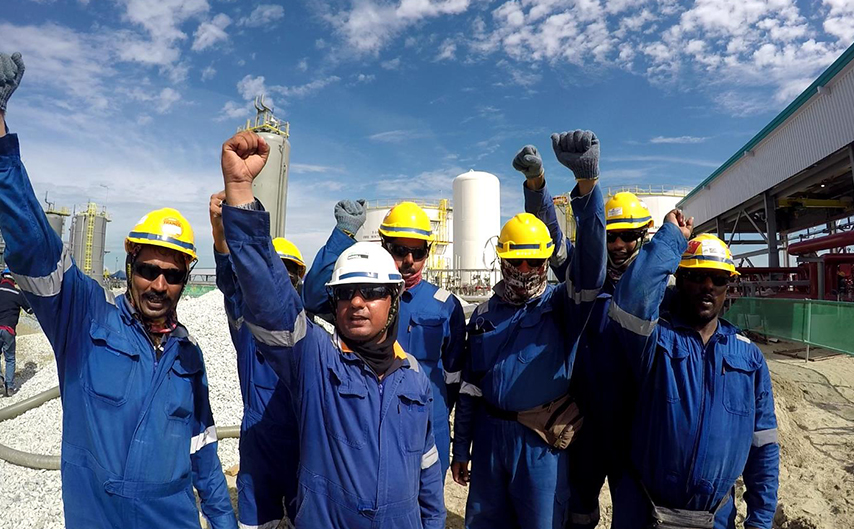 Making What's Good Even Better
Each Samsung C&T construction project comes with its own unique set of measures and programs that place continual emphasis on safety. By bringing together employees working in different capacities to discuss and build on existing ideas, Samsung C&T will continue to enhance its safety culture that's already an intrinsic part of its identity.