When it comes to air pollution, the world seems to be coming together like never before to solve the problem. And the good news is, cleaning our air also means making progress in the battle against climate change – a point that was underscored at the recent World Economic Forum in Davos.
It's important to know what we're targeting here – tiny particulate matter, or fine dust, that's invisible to the naked eye. It comes from various sources and can be small enough to blow across borders and oceans. Online pollution data providers usually provide measurements in PM10, referring to particulates 10 micrometers or smaller in diameter, and PM2.5, measuring 2.5 micrometers or smaller. To put that in perspective, a measurement of PM2.5 would be no more than around 1/30 the thickness of a single human hair.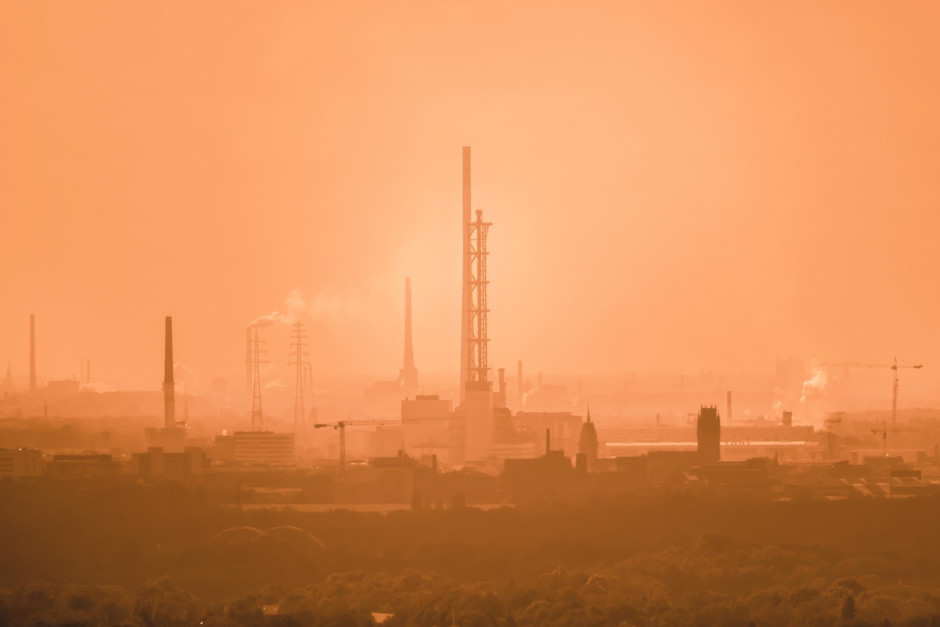 The South Korean government is among the global authorities seeking ways to tackle air pollution. And among the promising solutions to this fine dust problem, the fuel cell is emerging.
Fuel cell: a battery with benefits
Let's take a look at fuel cell technology in more detail, as this is one of South Korea's most important strategies for replacing reliance on some of the main sources of particulate matter – car exhaust and burning coal.
The government has been supporting fuel cell technology as a form of renewable energy to replace fossil fuels. Defined as devices that directly convert a fuel's chemical energy into electricity, fuel cells act like long-lasting batteries because they can continuously feed off fuel and air. In South Korea's case, the government has been most interested in hydrogen fuel cell technology.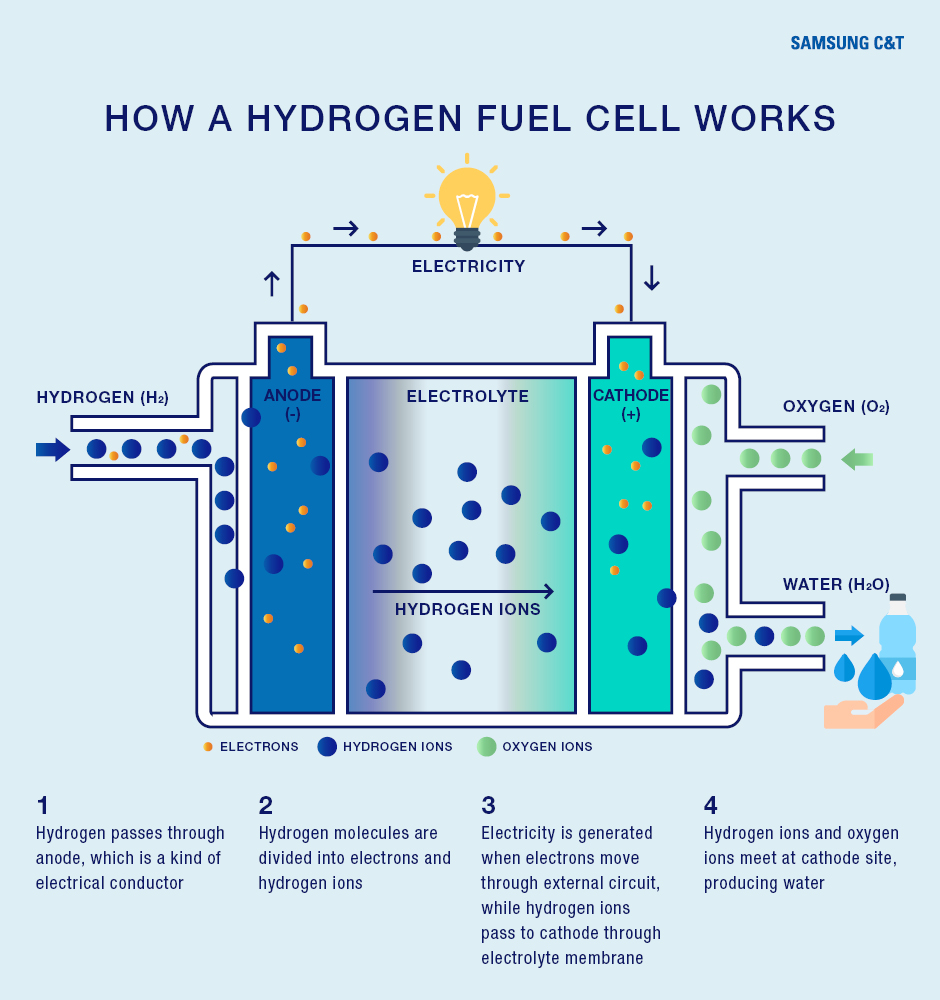 Fuel cells have several clear advantages. They are extremely versatile in that they can provide electricity for a facility as big as a power station or a device as small as a laptop. And when it comes to powering cars, for example, they are a more eco-friendly option than combustion engines, as they are 60 percent more efficient in generating power and don't release harmful emissions.
Moreover, the outlook for the global fuel cell market looks very positive. It's expected to surpass USD 13 billion by 2026, with a CAGR of 17.5 percent. Over the same period, the Asia-Pacific fuel cell market is expected to generate the most revenue due to the benefits of government support, making this region the most promising for fuel cell technology.
Government policy to promote fuel cells
The South Korean government's backing for fuel cell technology was made clear in its road map for a hydrogen economy, unveiled in January 2019. The plan aims to achieve 15 gigawatts of power generation through fuel cells by 2040, along with 6.2 million hydrogen cars – up from just 2,000 such vehicles in 2018.
Samsung C&T Engineering & Construction Group's hopes of becoming one of the leading players in South Korea's fuel cell business were boosted last month when the company was successful in its bid to build Yulchon Industrial Complex Fuel Cell in Gwangyang, South Jeolla Province – having earlier completed a separate fuel cell project in Busan.
The new contract, awarded by special purpose corporation Yulchon Clean Energy, will see Samsung C&T install 240 units of phosphoric acid fuel cells with a total production capacity of 105.6MW of power that is expected to be distributed to other parts of the country. The project's construction phase is set to run from March of this year until January 2023.