Every summer sees mass movements of people heading for vacation spots far from the everyday routines of home and work. While some head for the mountains, others prefer to turn towards the coast, choosing to drive, board a train, fly in an airplane, or sail on a ship. These various forms of transportation rely upon the infrastructure of highways, railways, ports, and airports.
Samsung C&T has built up significant experience in the construction of transport infrastructure. Let's look at the various methods that Samsung C&T uses to make ways to move not only people but also goods.
One of the most common and convenient ways people get around is through the road network by car or bus. The king of roads in terms of speed and smoothness is the expressway, which not only offers convenience as a general means of transportation but also facilitates the movement of logistics and serves as a sound basis for mass industrialization.
For many years, Samsung C&T has been involved in carrying out highway construction projects. One of the more significant of these is Singapore's Marina Coastal Expressway, a 5-kilometer, 10-lane underground highway linking the eastern and western parts of Singapore. For this project, completed in 2013, Samsung C&T Engineering & Construction Group built sections C483 and C486. Despite difficulties posed by poor soil composition due to part of the site previously being a landfill, Samsung C&T E&C Group was able to carry out the project and receive a high evaluation from the client by complying with construction deadlines.
Also in Singapore is the Kallang-Paya Lebar Expressway, a major 12-km-long, 6-lane thoroughfare running north-south through Singapore, most of it underground. This expressway passes under the 40-meter-wide Geylang River, and it was so difficult to complete that influential local media at the time nicknamed it "the world's most difficult project." Thanks to thorough measurements and a high level of accuracy and care, Samsung C&T was able to successfully complete this seemingly impossible construction feat.
Samsung C&T also participated in the construction of Incheon International Airport Expressway, Korea's first privately owned highway with a total length of 40.2 km. In addition, Samsung C&T was responsible for the construction of Incheon Bridge, the largest in Korea at 21.38 km, which connects Incheon International Airport Expressway and Songdo New City.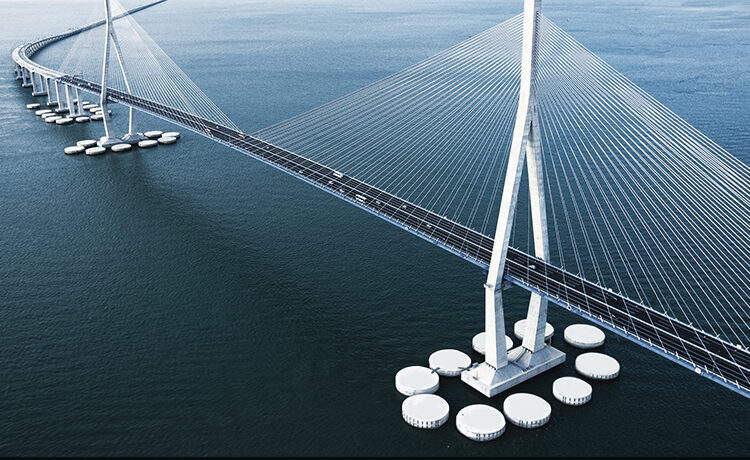 Compared to highways, railways are able to move larger amounts of people in shorter times without being affected by traffic. Samsung C&T E&C Group is building railways in large cities around the world. In doing so it is contributing to the provision of convenient transportation services by safely and successfully constructing railroad sections in difficult-to-construct zones that pass through high-density or underdeveloped areas.
Part of Saudi Arabia's Vision 2030, a strategic initiative to diversify the country's economy, is the Riyadh Metro. It is Saudi Arabia's first metro and Riyadh's first public transportation system. A consortium that includes Samsung C&T has constructed 64 km of the project comprised of three sections of the 168 km 6-line metro throughout downtown Riyadh. That includes 26 stations connected by 22 km of tunnels, 33 km of bridges, and 9 km of ground tracks.
In addition, Samsung C&T is responsible for sections T307 and T313 of the 43-km-long Thomson-East Coast Line in Singapore, linking the northern part of the country and Changi Airport area, as part of the city's 2030 subway line expansion plan. Section T307 was a project with a high degree of difficulty because it went through a landfill area, and due to the high concentration of apartments, hotels, and shopping malls nearby. Undeterred, Samsung C&T E&C Group formed a Building Information Modeling (BIM) team and carried out the construction without a hitch.
The importance of ports cannot be overlooked because of the high volumes of trade and passengers that pass through. They are indispensable to global supply chains. Samsung C&T builds commercial harbors for trade and commerce that are not only a conveyance for passengers but also a space for ships to berth, and builds industrial harbors for the import and export of raw materials and finished goods.
For example, Samsung C&T was involved in the construction of Tuas Finger 1 Project, part of a container port site in southwestern Singapore. The consortium that included Samsung C&T manufactured and installed a 3.6 km section of caisson, a watertight retaining structure that forms the basis of a breakwater. This involved 160 hectares of ground dredging and land reclamation work.
In Australia, Samsung C&T worked on the construction of a port facility for the export of 60 million tonnes of coal per year from Abbot Point, Queensland.
Meanwhile, in Egypt, Samsung C&T participated in the expansion of the industrial port of Damietta. The Group carried out the construction of 667 meters of port berthing facilities and 2 million cubic meters of dredging.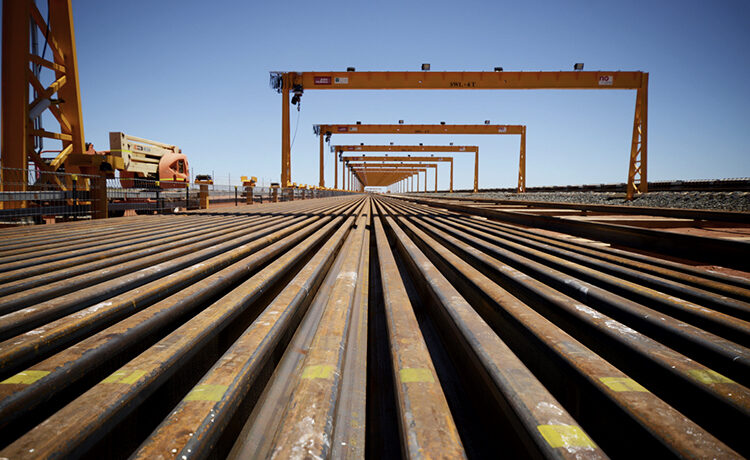 Airplanes move huge amounts of cargo and people through the sky. The construction of airports can be said to be very complex projects because of all the various facilities needed, from flight control towers to passenger and cargo terminals and everything in between. Here, too, Samsung C&T is establishing itself as a strong player based on its experience at home and abroad. Samsung C&T E&C Group has won various airport projects until recently, in addition to the expansion of Incheon International Airport Terminal 1 and boarding buildings in 1996.
Taiwan's Taoyuan International Airport added a third terminal to solve congestion problems caused by the increasing number of travelers. Samsung C&T is carrying out the construction of the passenger terminal and boarding facilities that can handle 45 million people annually, with a total floor area of about 550,000 square meters.
The Bangladeshi Capital Dhaka is also expanding its international airport, with a project to build a third passenger terminal, a parking lot, access road, apron cargo terminal, and more. A consortium including Samsung C&T signed a contract to carry out this project in 2020.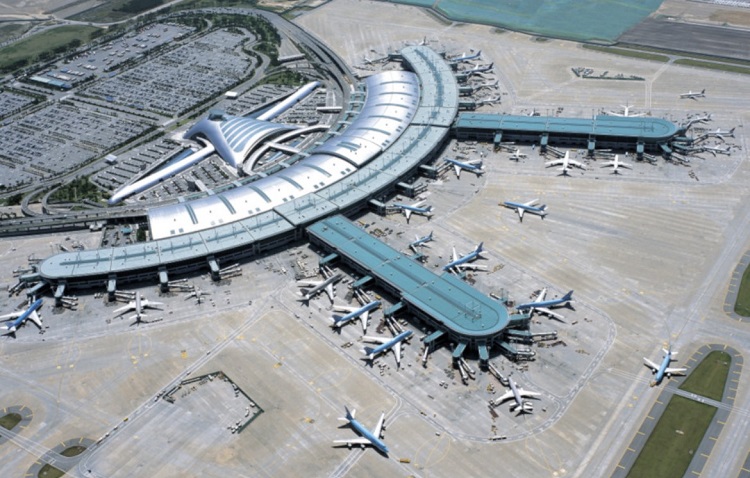 Securing competitiveness by building up expertise
The efforts of Samsung C&T are the structures and thoroughfares in which our daily lives are embedded, such as highways, railways, ports, and airports. In addition, Samsung C&T has secured its competitiveness by participating in large-scale civil engineering projects such as bridges, tunnels, and dams.
In demonstrating its engineering capabilities, it not only carries out all aspects of projects from design to construction, but also takes part in investment-accompanying infrastructure building and operations.
In addition, at each step of the process, Samsung C&T is nurturing professionals by conducting expert training for advanced companies overseas and systematic specialized technology education as part of a long-term plan to secure the professional manpower necessary to carry its construction business forward.
At the same time, Samsung C&T is leaping to the top of the global civil engineering sector by seeking out global talent and increasing its investment in the development of technology to secure even greater competitiveness in the domestic and overseas construction markets.