What if you could look great and help underprivileged children at the same time? With KUHO, a Samsung C&T Fashion Group brand known for its unique aesthetic appeal, you can do just that.

Ten years ago, KUHO launched the Heart for Eye range – a line of clothing and accessories whose profits provide medical treatment funding for blind and partially sighted children. A decade later, the campaign is still going strong, and has gained support from some of Korea's biggest stars of stage and screen.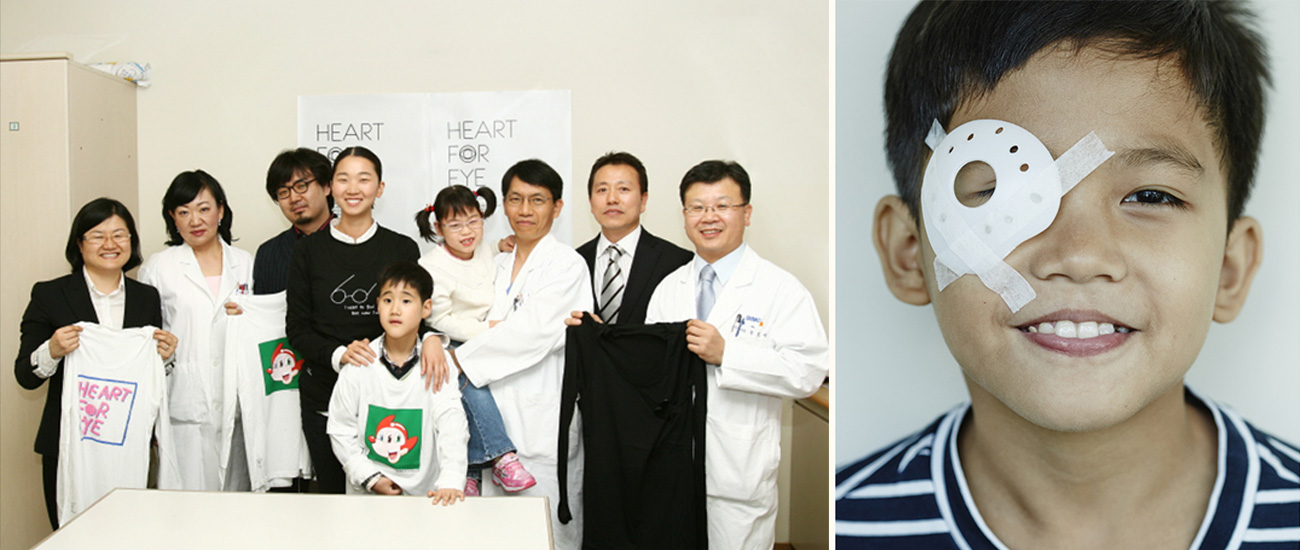 In Korea, blind and partially sighted children living in orphanages or foster care often lack access to adequate eye care. Thanks to the incentive, however, so far almost 300 children have received restorative medical care from eye surgeons at the Samsung Medical Center in Seoul. But the campaign is not just about fund-raising. It is also about raising public awareness of this often-ignored issue.
Every year, the range has a new and inventive theme.
In its sophomore year, KUHO teamed up with Yoon Ju Jang, supermodel and occasional guest on popular Korean TV shows like Infinite Challenge and Running Man. The Heart for Eye items were colorful and cartoonish – and a definite favorite with kids.
In 2009, fellow Samsung C&T fashion brand LEBEIGE joined in, introducing eye-catching Heart for Eye brooches. Last year, Russian supermodel Masha Voronina explained what the campaign means to her.
At the turn of the decade, the campaign turned up the style, with shirts featuring chic black-and-white hearts. Actress Ji Hyo Song got involved, as did movie and drama star Sang Woo Kwon.

In 2012, solo singer Hyo Ri Lee joined forces with winner of Miss Korea 2006 and current Get It Beauty presenter Honey Lee. Together, the duo took part in a memorable campaign involving longer, sleeveless tops with bold and striking heart designs.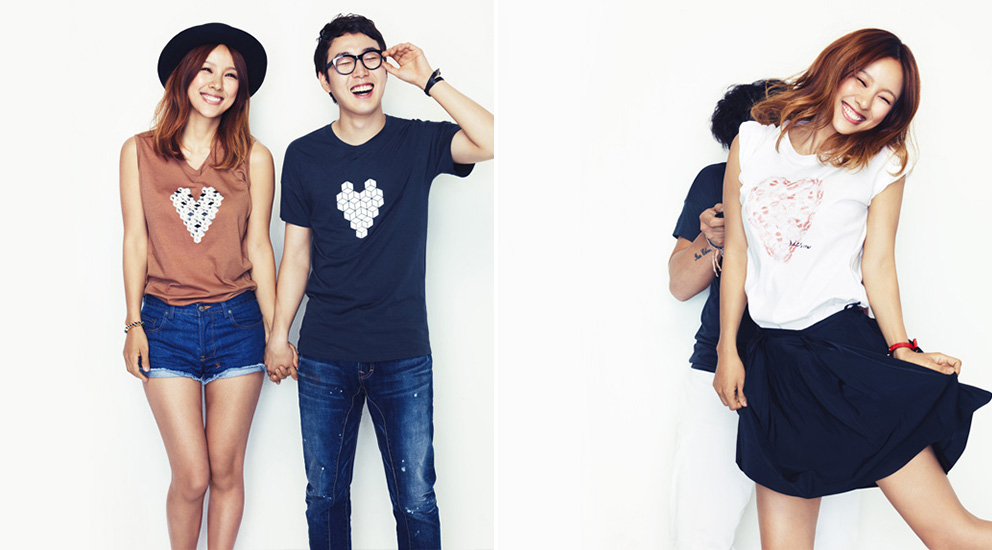 By 2013, the Heart for Eye campaign had raised a total of around US$270,000, paying for 233 children's eye surgeries. The year saw many celebrities who had previously participated in the cause come back to celebrate.
Last year's campaign was another success and marked the event's 10th anniversary, with yet more stars on board. It also saw Heart to Eye go international – funding eye surgeries of children not only in Korea, but also in the Philippines.
Eun Hye Yoon, an actress, singer and entertainer who contributed to the campaign explained that she found the experience rewarding on a personal level. She said, "The campaign was the perfect opportunity to help visually impaired children. It was meaningful for me, and could offer a new light to those in need."

This year, the campaign welcomed Young Ae Lee, star of K-drama series Jewel in the Palace and hit movie Sympathy for Lady Vengeance. Her two young children also played a part, designing their very own little hearts for the campaign. Lee says, "Hearts like these create synergy when you gather them together. They help foster a world where people love and support one another."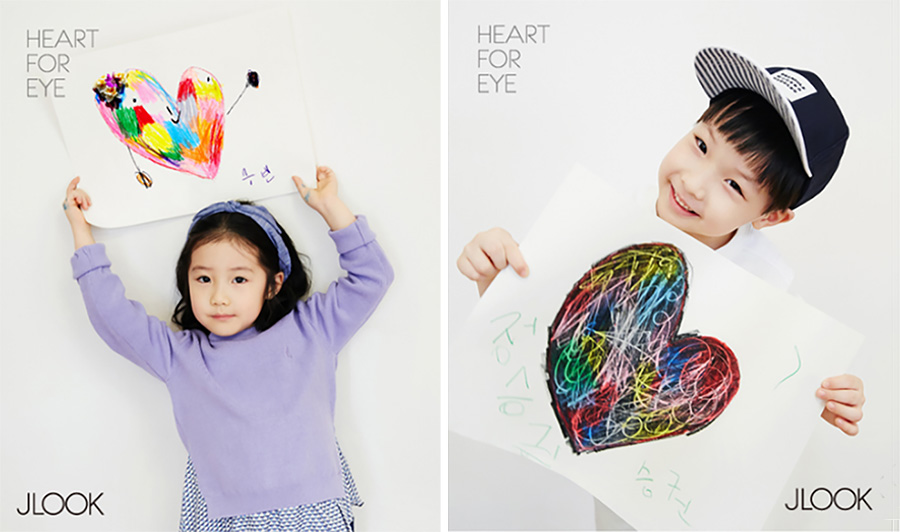 Now into its second decade, Heart for Eye is still in full swing – and the celebrity support just keeps coming in.
With bags and other accessories joining the range, KUHO is looking at new ways to expand the campaign's scope and appeal. As Heart for Eye continues to evolve, fashion fans are discovering more means of taking visually impaired children's needs to heart.