Note: Who makes up the diverse and talented team at Samsung C&T? In this series, we delve into the work lives of some of the company's brightest members, taking a glimpse into the process behind various noteworthy projects.
"The clothes make the man," as the famous saying goes. Finding a great suit is about more than just looking good; it's a statement about who you are, your capabilities and your character. But for a suit to truly express all of that, you need someone who understands design and how the countless details of a suit add up to become something more. The colors, materials, design and (most importantly) fit all are parts of this equation, and need to be considered carefully in crafting the right look.
As a premier menswear brand with a classically modern sensibility, GALAXY has a line of elegant suits designed to fulfill the style needs of gentlemen everywhere, incorporating a sleek Italian fit paired with luxurious materials. And at GALAXY, one of our key people is Director Sihyuk Jang, an expert "modelist" who brings more than 20 years' experience in menswear to crafting and creating the ultimate in suits.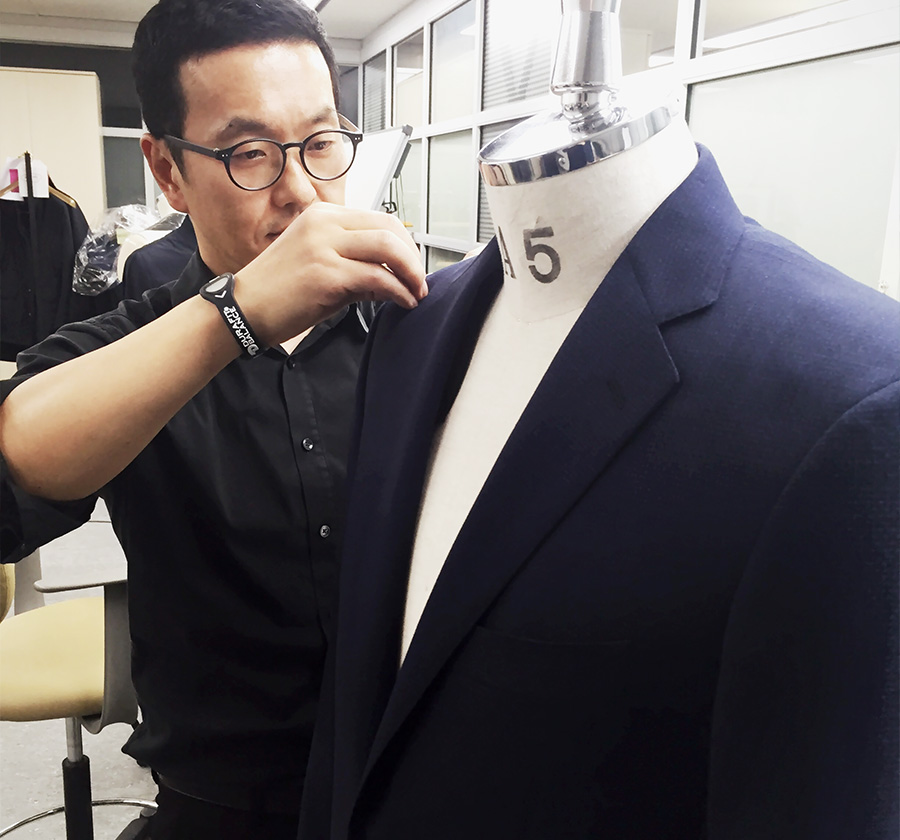 Besides the designer, there are many crucial roles needed to bring a garment to life – one in particular is the "modelist," a specialized tailor in the world of men's suits. Originating from the French sartorial term, modéliste, a modelist creates the first prototype – or sample – of a suit design.
As a modelist, Jang is the person who actualizes a suit from the original designs – choosing the materials, establishing precise measurements and solidifying the fit. It is a complex, time-consuming process, which requires Jang to intimately understand the underpinnings of a classic tailored suit.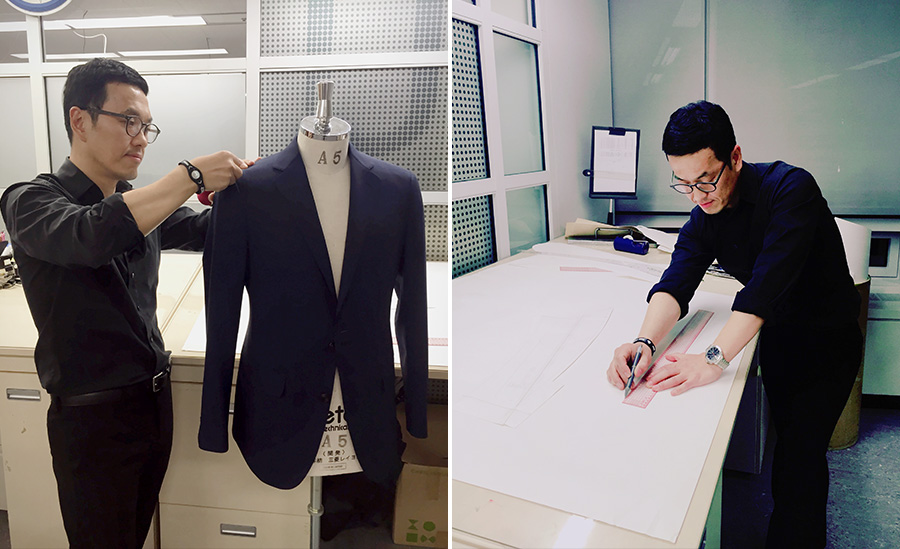 "A modelist, like an orchestra conductor, is involved in every step of the suit-making process," said Jang. "You need to be precise and detail-oriented, but communications skills are also important because there's a lot of back-and-forth with other departments and everyone needs to be on the same page."
Dedicated to Transforming Lives
Jang has been in love with suits since his very first one – a tailored suit he wore at his school graduation. "I still remember the guy who took my measurements," Jang said. "You never forget your first suit."
After decades of working with fashion, Jang says he has developed an unusual type of people-watching habit when he's out in public. "I tend to remember people by their outfits rather than their faces," he said. "I'm always checking out people's clothes."
That relentless focus on not only clothes but also on how clothing interacts with and transforms the wearer is what has made Jang into a true expert.
"For men, a suit is not only an article of clothing, but 'another self' that expresses their uniqueness," he said. "A suit only becomes perfect when everything about it – the fabric, cut, design and construction – creates an organic harmony."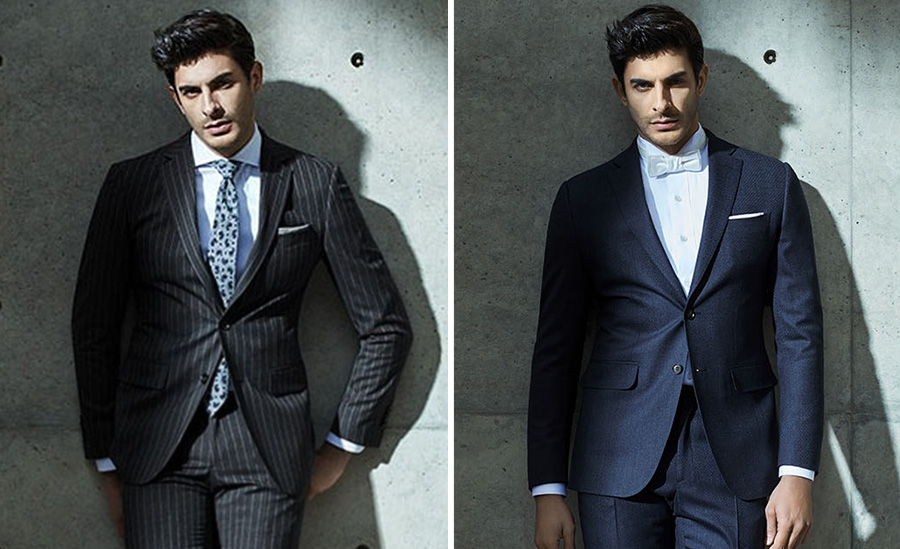 Being detail-oriented is paramount to the process: one erroneous stitch or an ill-fitted seam determines whether a suit survives beyond the design studio.
"Completing a suit is very satisfying for me. I feel a sense of fulfillment knowing that I have made something that really adheres to a customer's needs," said Jang.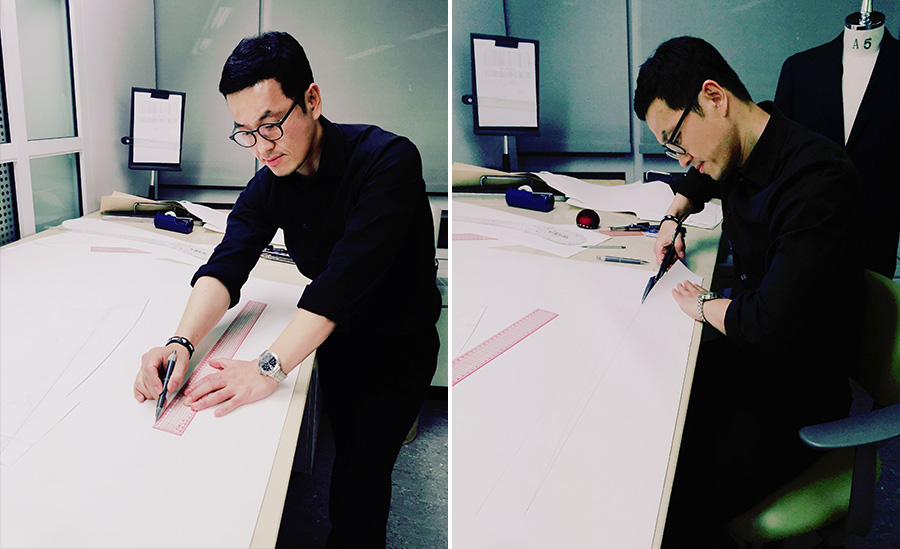 Jang notes how important this careful process is in creating suits that fit the wearer perfectly. "One customer, a CEO of a small business, sent me a greeting to let me know that a meeting with an overseas buyer went very well because of the impression the customized suit made," Jang recalled.
"That was when I realized that a suit could actually change people's lives and help them achieve more."
Since 1983, GALAXY has been leading the Korean market in menswear, combining high-quality Italian design with modern features to create a "premium classic" aesthetic. GALAXY's strength lies in its technical skills – thanks to a deep team of artisans and experts like Jang – which translates to suits that feature superior craftsmanship.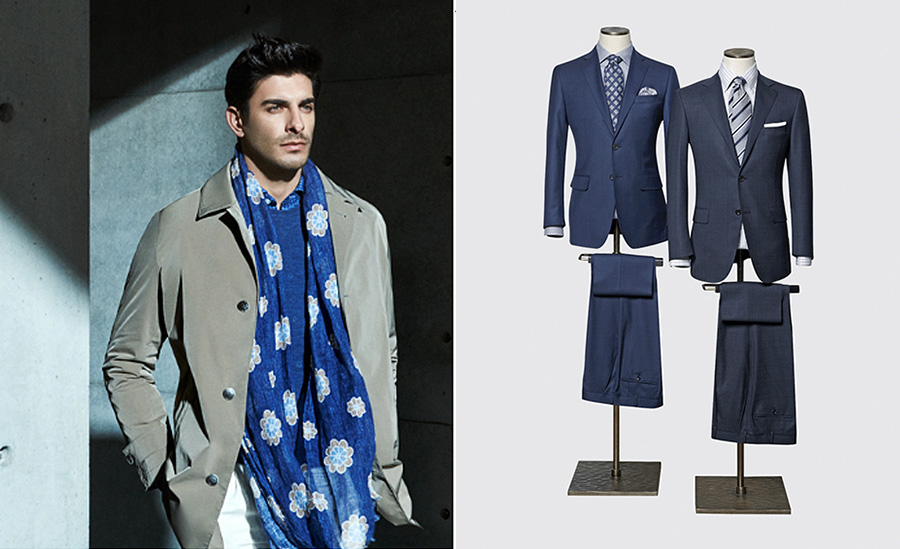 For the Fall/Winter 2016 season, the brand emphasized a trend toward nimbler suits – suits that follow a Neapolitan design, making men look sharper and slimmer.
GALAXY has also been creating customized suits for the Korean national sports teams since the 2006 FIFA World Cup, and will be designing their suits for the 2018 Winter Olympics in Pyeongchang, South Korea.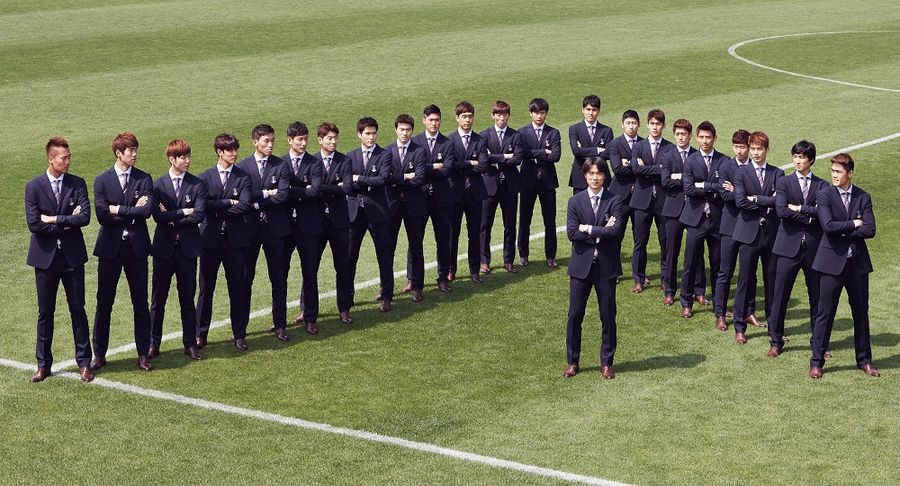 As a modelist who has dedicated his life to suits and sartorial excellence, Jang is always ready to share his insights and experience.
"So many years after the excitement of getting my first suit, it is so fun that I get to constantly relive that experience as a suit maker for GALAXY," said Jang.
"In return, I'd like to share some of my tips for those looking for a good suit – advice that I hope can help you choose something really memorable."