With Mothers Day, Family Day and other celebrations, May is traditionally known around the world as the month we recognize the importance of family. That's why this month Samsung C&T's Fashion Group's brand KUHO is once again releasing its limited edition "Heart for Eye" campaign merchandise to raise funds for and awareness of childhood blindness.
Now in its 14th year, the annual "Heart for Eye" campaign focuses on providing much-needed surgery and treatment to improve and restore vision for children around the world. Each year, some of Korea's most influential artists, designers and celebrities volunteer their time and efforts for the campaign. This year's themes of family and love have particular significance for many of the participants.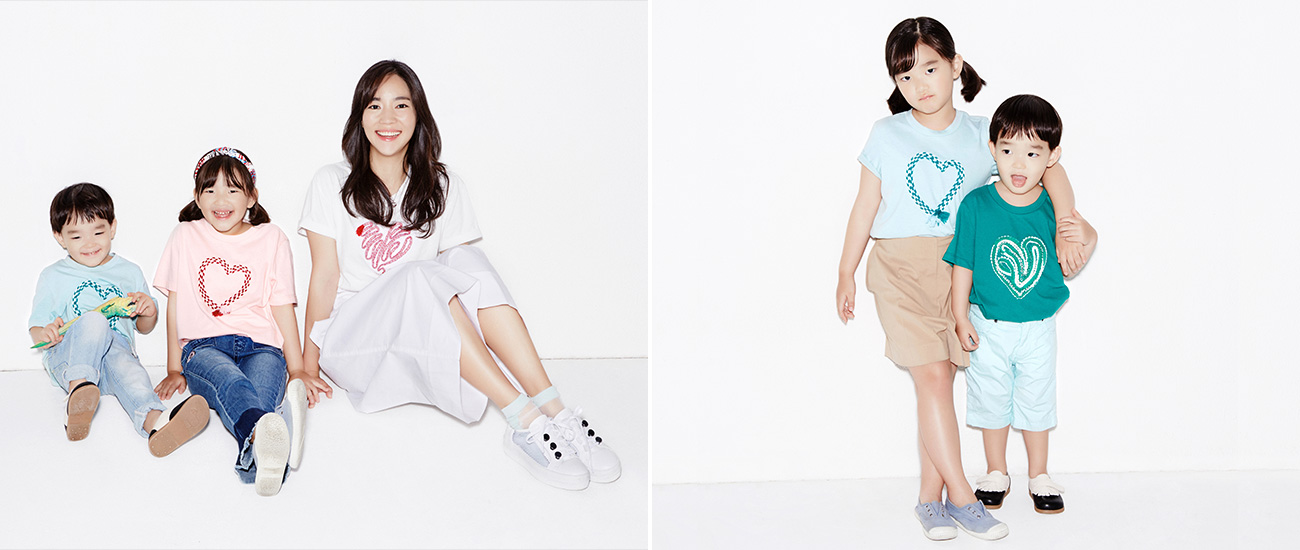 As in years past, several high-profile influencers from Korea's music, fashion and design industries are volunteering for the cause, including singer Bora, fashion model Irene and furniture designer Do Ha Ham, whose works reflecting love are part of the inspiration for this year's campaign.
In addition, the family of actor Beom-Soo Lee (his wife Yoon-Jin Lee and two young children), often seen on their own home-based TV show, are also involved with "Heart for Eye" this year, thus the additional focus on family.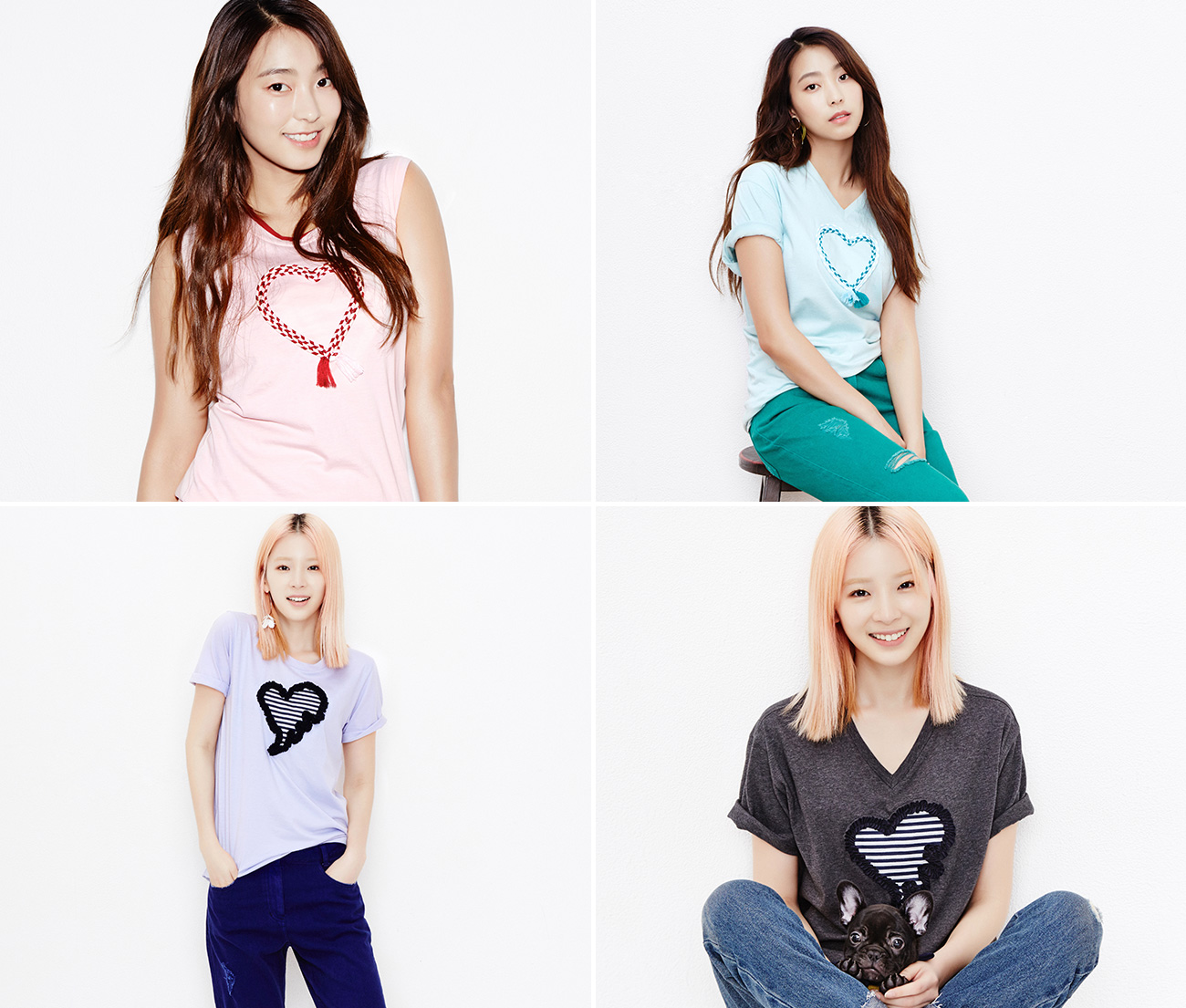 Mr. Ham's design motifs include personified furniture combined with emotions, much as how people use their arms and legs to express their feelings, in particular how people express love.
"Emotional changes play a major role in infusing human life with diverse colors," explains Ham. "So I tried to create 'anthropomorphic furniture' that shows the behavior of seeking love."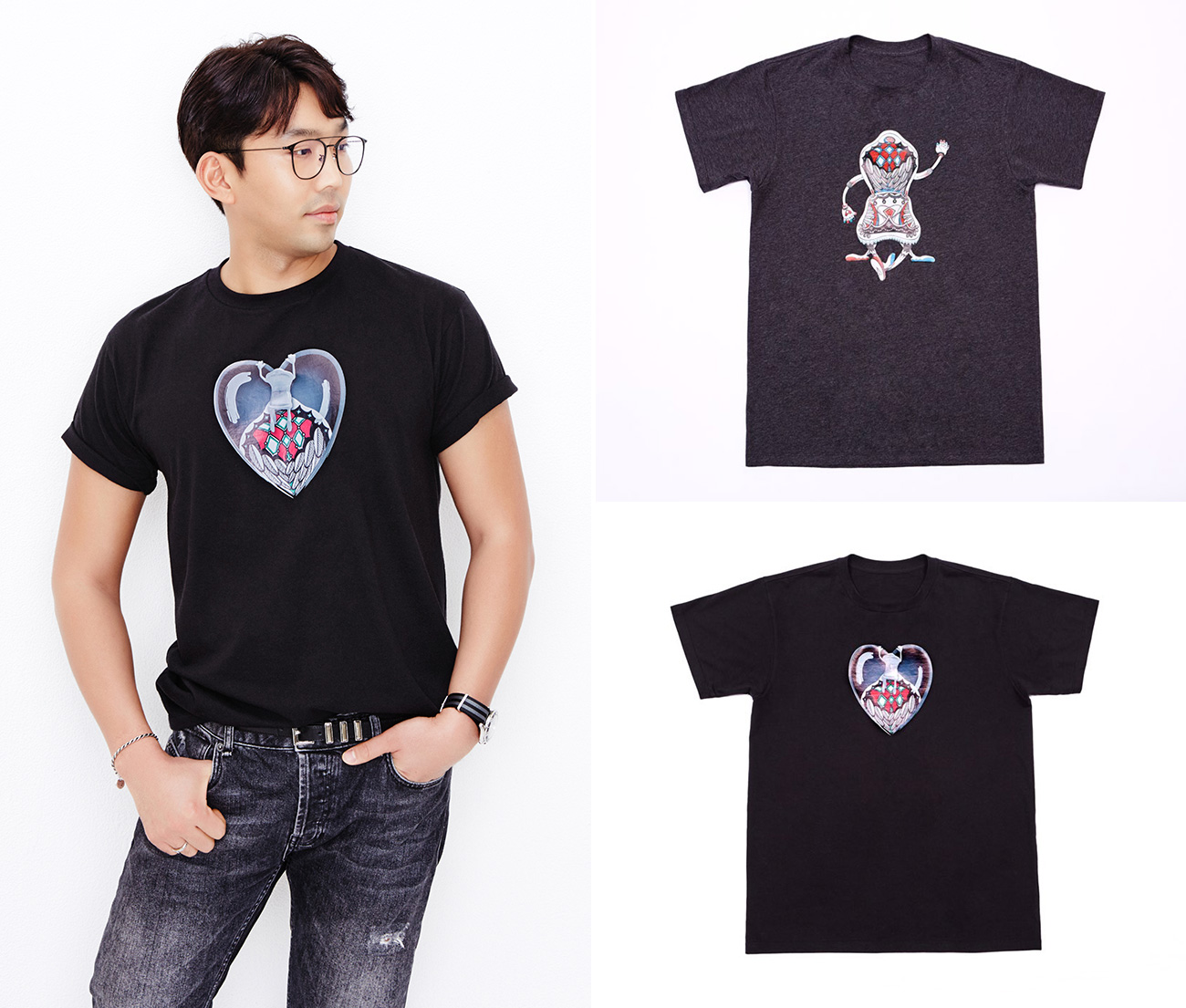 2017 marks the 14th year of the "Heart for Eye" campaign, which has raised more than KRW 300 million to date to help subsidize eye surgery for blind children around the world. For many children with congenital blindness, the right treatment and surgery at the right time can restore their sight, but many families lack the access to and resources for these services.
Fashion brand KUHO has been involved in "Heart for Eye" since 2006, creating merchandise whose sales benefit the charity. This year KUHO has expanded the range of their charitable products to include male as well as female outfits, jumpers, shopping bags, clutch bags and many other items, allowing the entire family to participate.
All the proceeds from this campaign will be donated to the Samsung Medical Center in Seoul and will be used to cover surgery costs for visually impaired children. So far almost 320 children have received treatment through the "Heart for Eye" campaign, including eyesight recovery surgery, squint surgery and prosthetic eye surgery.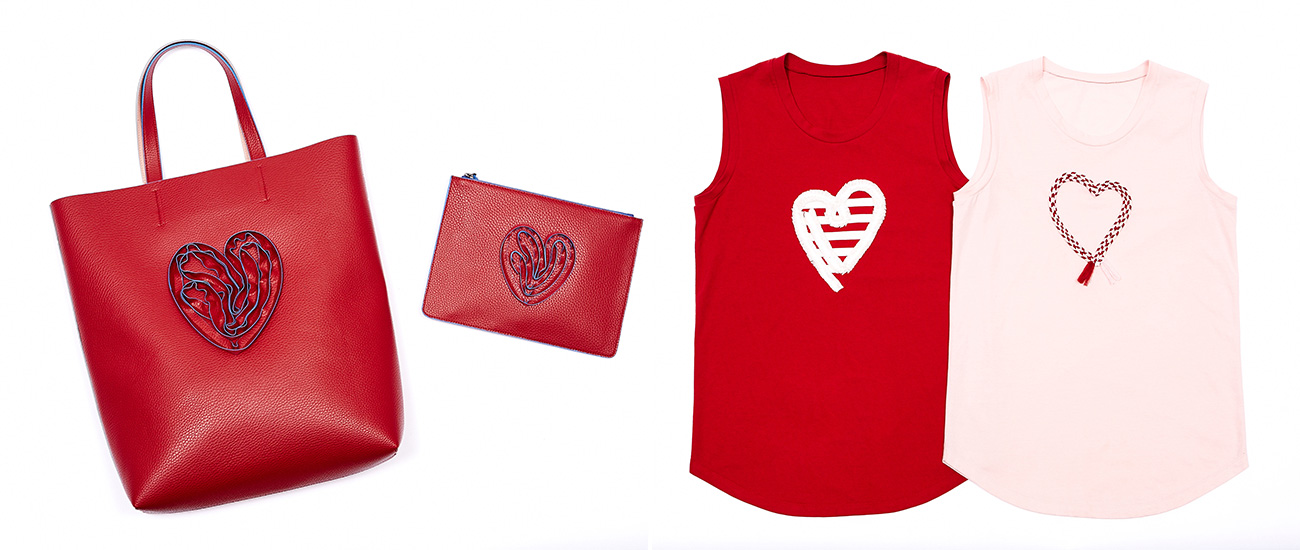 Junghee Yoon, Samsung C&T Fashion Group's Director for Women's Wear Division, explains: "As the leading group in an industry which pursues beauty, we hope the 'Heart for Eye' campaign is a great precedent, as artists from across different disciplines all come together to volunteer for the campaign every year." Adds Yoon, "We will continue to carry out the 'Heart for Eye' campaign to provide a ray of hope to children around the world."
KUHO's "Heart for Eye" merchandise will be available to the public on May 1st, in nationwide KUHO stores, Samsung C&T Fashion Group's online mall SSF shop and the online select shop 29CM. For more information, please visit http://www.heartforeye.com/.