Spring has officially sprung, and with this happy change in season that promises new blossoms and longer days comes the excitement of shaking up your wardrobe for warmer weather.
The prospect of pleasant spring days means that, if you are a wellness fan, you will be able to enjoy your favorite activities and exercise outdoors; and if you just have a penchant for dressing comfortably yet stylishly, the time has come to take to the streets in the latest athleisure looks.
Fortunately for everyone, the 'athleisure' – sporty yet stylish – trend is still one of the hottest around and has received a fashionable update for Spring 2019. This season, athleisure is all about being bold and expressing your confidence through your outfit choices.
Relax with Confidence The Best Comfy, and Stylish, Athleisure Styles
It is no secret what the most tried-and-trusted athleisure styling combination is; a sweatshirt with sweatpants. Suitable for athletic activity (especially given the unpredictable cold snaps of spring weather), this pairing is also perfect for relaxing and taking to the city streets in.
Beanpole Sport's latest collection has options that can elevate any spring sartorial statement to be just as at home on the streets as it is on the sports field. This unisex color-block hoodie with a touch of embellishment is great for everyone, available in three dynamic colors.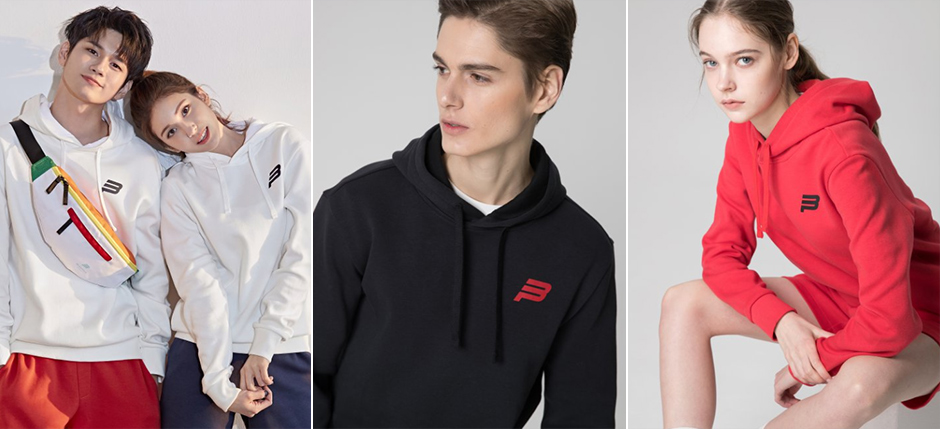 For women interested in hooded styles that also feature some bold detailing, these three looks from Beanpole Sport are the perfect way to confidently showcase your sporty persona – in utmost comfort.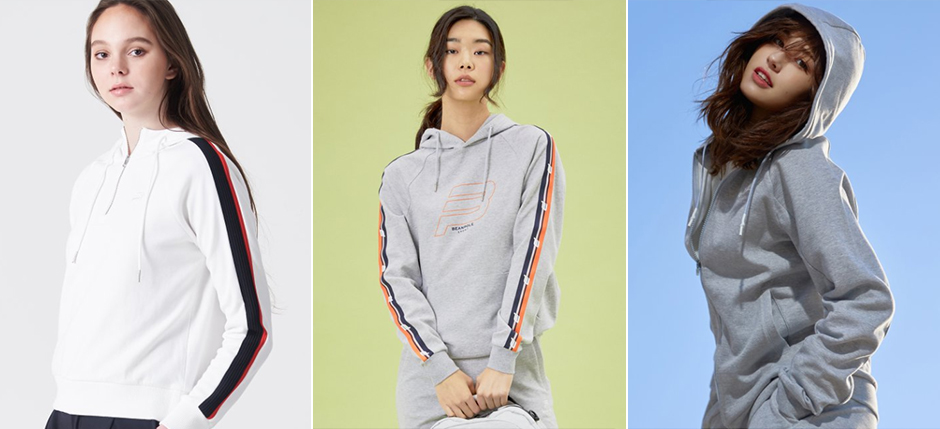 If you're looking for a non-hooded look for sunnier days, this unisex sweatshirt is perfect for everyone and anyone, whatever spring mood you might be in.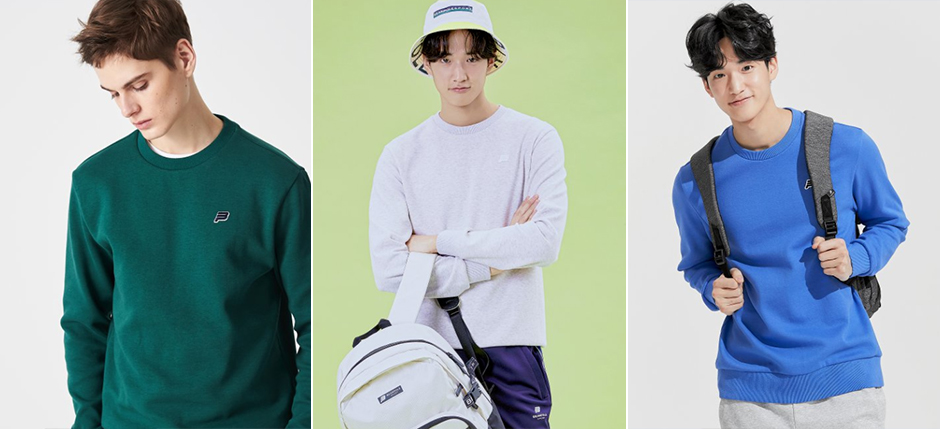 For the bottom component of your comfortable spring outfit, Beanpole Sport has a range of options available in a variety of shades for any spring activity and sartorial preference, including a unisex tracksuit bottom, streamlined leggings that are as practical as they are stylish, and – for something with a bit more flair – sweatpants with a flared leg.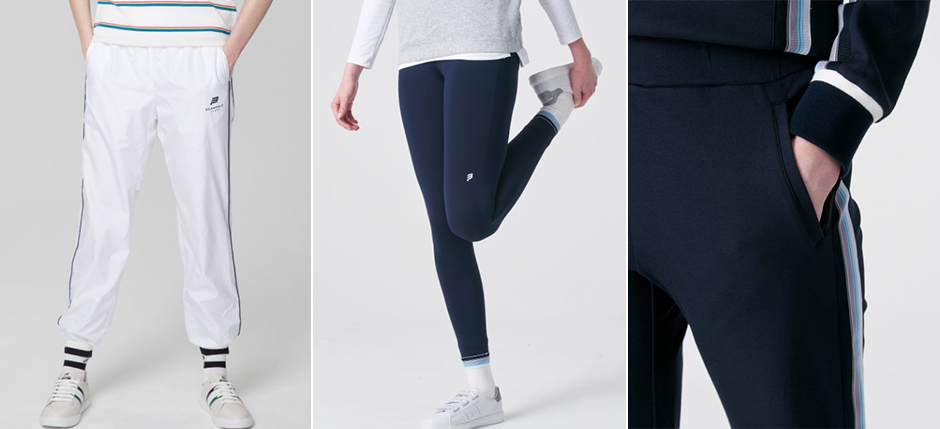 Smile! Stay Bright with Smiley and Beanpole Sport's Collaborative Collection
Spring, famously the season of 'rebirth', is a time for happiness. With this in mind, Beanpole Sport has collaborated with acclaimed lifestyle brand Smiley to bright, as well as edgy, effect. Smiley has a presence in over 100 countries and has collaborated with other global brands such as Supreme, Moncler, H&M, Moschino, Zara, and others.
Featuring embroidered and printed detailing of the iconic Smiley logo, the pieces in this collection are available in contrasting shades of black, white, and Smiley's trademark upbeat yellow. With the 'smile' character featured on all manner of items, there's sure to be a way to find your perfect smile item, from clothing and jackets to shoes and accessories.
These sweater and outerwear options should be sure to put a smile on your face, and all are available in more than one color. For a particularly sharp athleisure style, the Smiley Collaboration jacket has been made with the unique boa fleece material.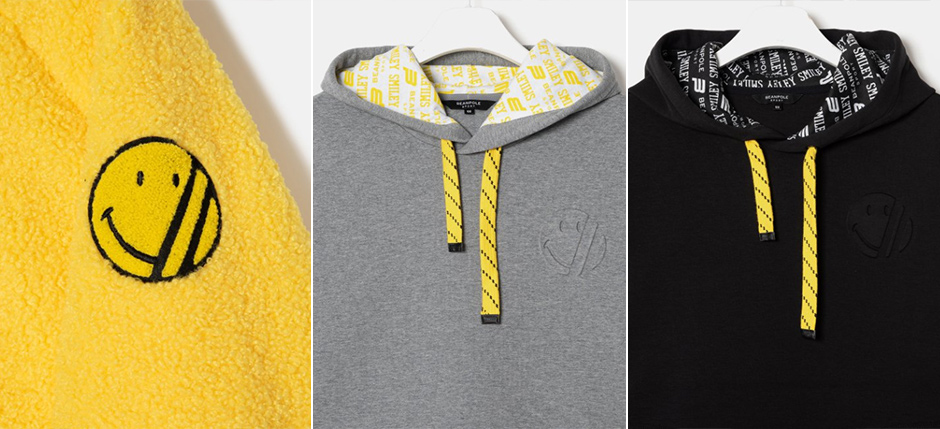 "If you're looking for a unique gift for someone, an item from this latest collaboration could be just the right thing," notes Ju-hee Won, MD of Beanpole Sport. The collaboration's range of useful and boa fleece-infused bags would also make the perfect choice for any style-forward, athleisure-loving recipient.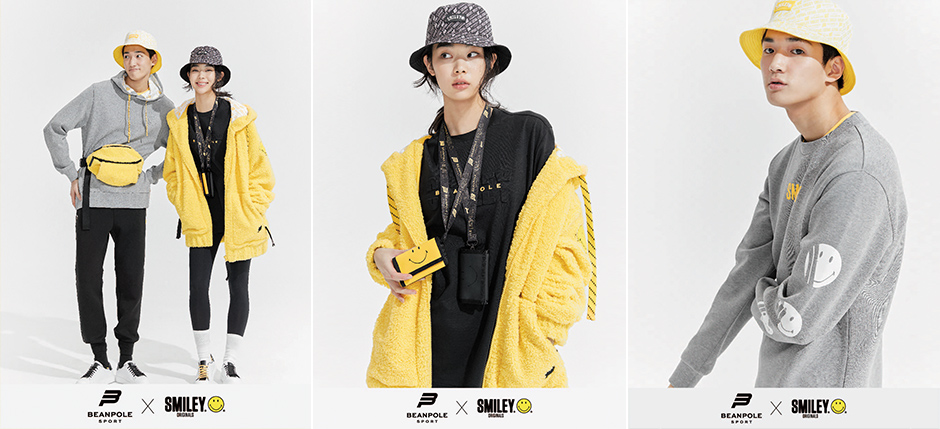 You can further rock the bright spirit of a sporty spring with the accessories available in the collaboration line, including hats and socks – the perfect foil for any trendy athletic look this season.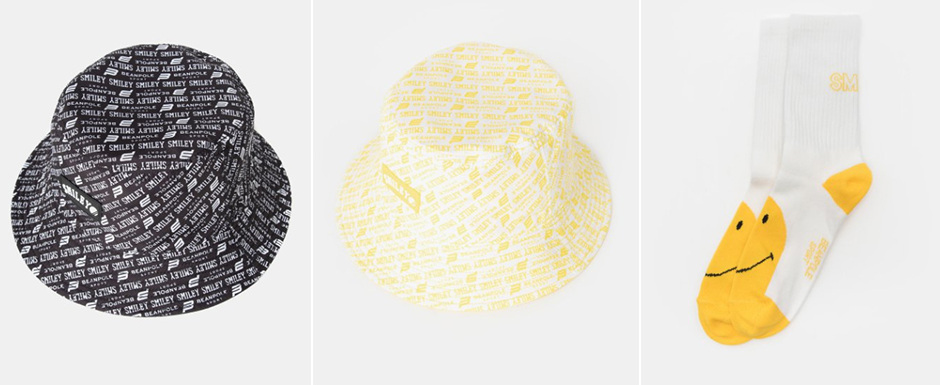 Go Big or Go Home Sneakers that Stand Out This Spring
No on-trend athleisure look in 2019 is complete without the appropriate footwear – and this season, it's all about big, chunky sneaker styles. The 'ugly' shoe trend – characterized by oversizing and exciting coloration – is set to continue on into the latter half of 2019, but don't be put off by the word 'ugly'. These statement trainer styles are true stand-outs guaranteed to help you both in the fashion and fitness stakes.
Don't have a pair of these in your workout wardrobe yet? Fear not, as Beanpole Sport has a dynamic range of oversized trainers on offer for both men and women.
If you're looking for a shoe that's a bit lighter, perfect for both running spring errands or running track, Beanpole Sport also has an exciting range of unisex sneakers available in a bright array of colors to keep your spring sporty styling as bold, and as representative of you, as possible.