At first glance, the adrenaline-filled screams and eyepopping colors of a theme park seems worlds removed from the meticulous environment of a science laboratory. But the two are in fact much more closely related than you think. From the potential energy the cars store as they get pulled up the hill to the kinetic energy that helps them accelerate, advanced physics and engineering are present at every twist and turn of a rollercoaster ride.
Samsung C&T newsroom sat down with Everland's attraction planner Tae-hyun Park to find out how the theme park's iconic rides come to life.
Creating wild and innovative rides is undoubtedly one of the most important roles of an attraction planner. At the same time, it's equally important to ensure the safety of visitors while they are having fun. And Park's expansive background reflects the in-depth knowledge required to fulfil these duties at Everland.
Park's career began in designing bridges. With a master's degree in civil engineering and a background in numerical structural analysis, he joined Everland in 2006 to make sure all the facilities at the theme park met the highest international standards.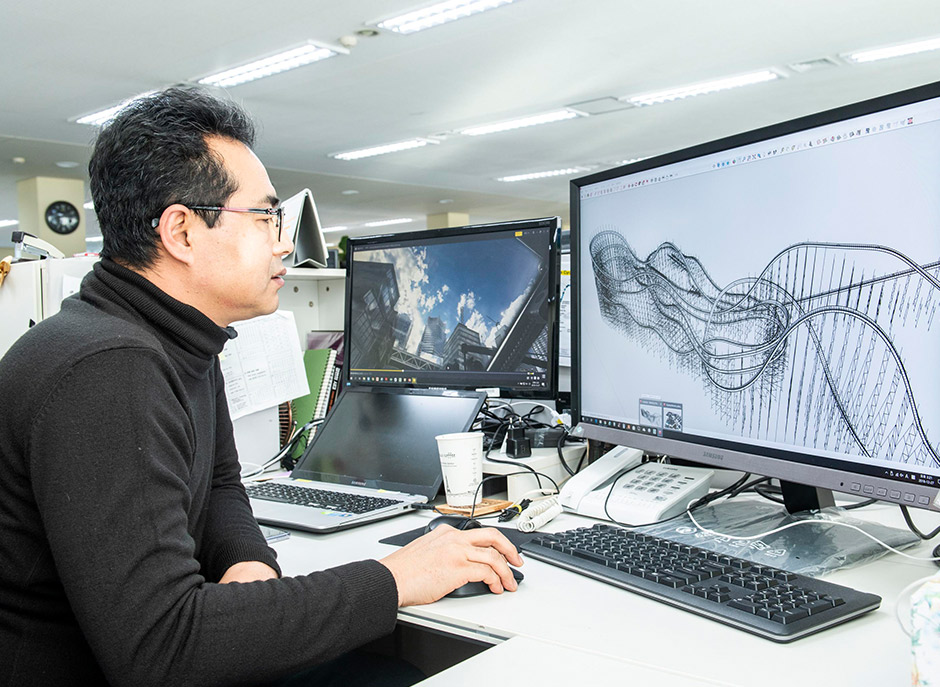 "Designing rides is actually much more complicated than bridges," he says. "They are very complex structures that require some of the most advanced engineering techniques to build."
Whether it's the iconic T-Express or more recent additions such as Shooting Ghost, Park has been involved in creating all beloved attractions at Everland. While the rides may seem very different, they share similar design and production processes. "We never do the same thing twice, so we are always searching for new ideas," Park says.
Research for a new ride typically begins with analysis of the latest trends in theme park design as well as other forms of entertainment. For the recent renewal of older rides at Everland, for example, Park has been categorizing and dissecting a wide-range of VR content to find stories and themes that resonate with visitors.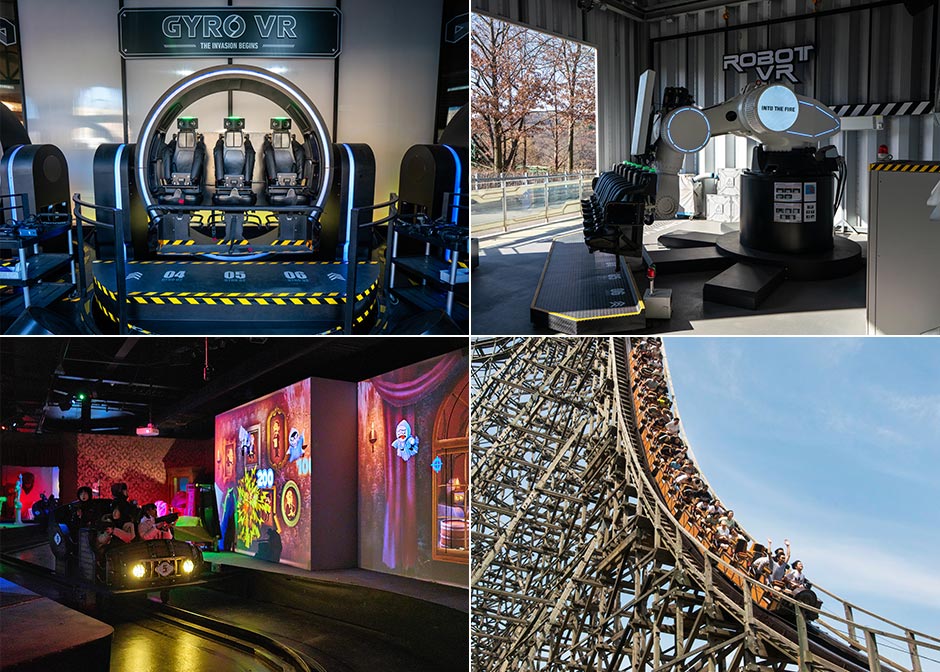 Once the concept of the ride is set, Park sets about realizing the attraction by building the parts with designers, architects, and engineers. In recent projects, the attraction planner says he has also been collaborating with start-ups to bring new ideas and technology to Everland.
"My heart starts pounding with excitement every time we begin a new project," he says. "It's a journey that never gets old."
Creating a new attraction from start to finish is never easy. With potential problems and unforeseen challenges at every corner, it's a process that requires persistence and patience. Despite the difficulties, Park says the reward and satisfaction he receives at completion far outweighs the frustrations.
Mega Storm, the 37-meter slide at Caribbean Bay, was one of the most memorable projects Park says he has worked on. During the design and construction phase, all the calculations showed the slide would work perfectly. But things took a sharp turn shortly before opening when the team tested the slide.
"The float which visitors sit on fell off the slide," Park recalls. "We had to go back to the beginning and re-examine every part of our design. I conducted over 1,000 test runs for the ride."
The problem was fixed just before opening and Park remembers clearly watching the first visitors going on the slide.
"I watched six men screaming and shouting as they went down the slide. It was a real cathartic moment and all my exhaustion vanished," he says.
After working as an attraction planner for over a decade, Park says effective communication skills is crucial to his success.
"Every project is the result of collaboration. As the attraction planner, I have to be open to new ideas and take other people's opinions onboard to improve our designs," he says.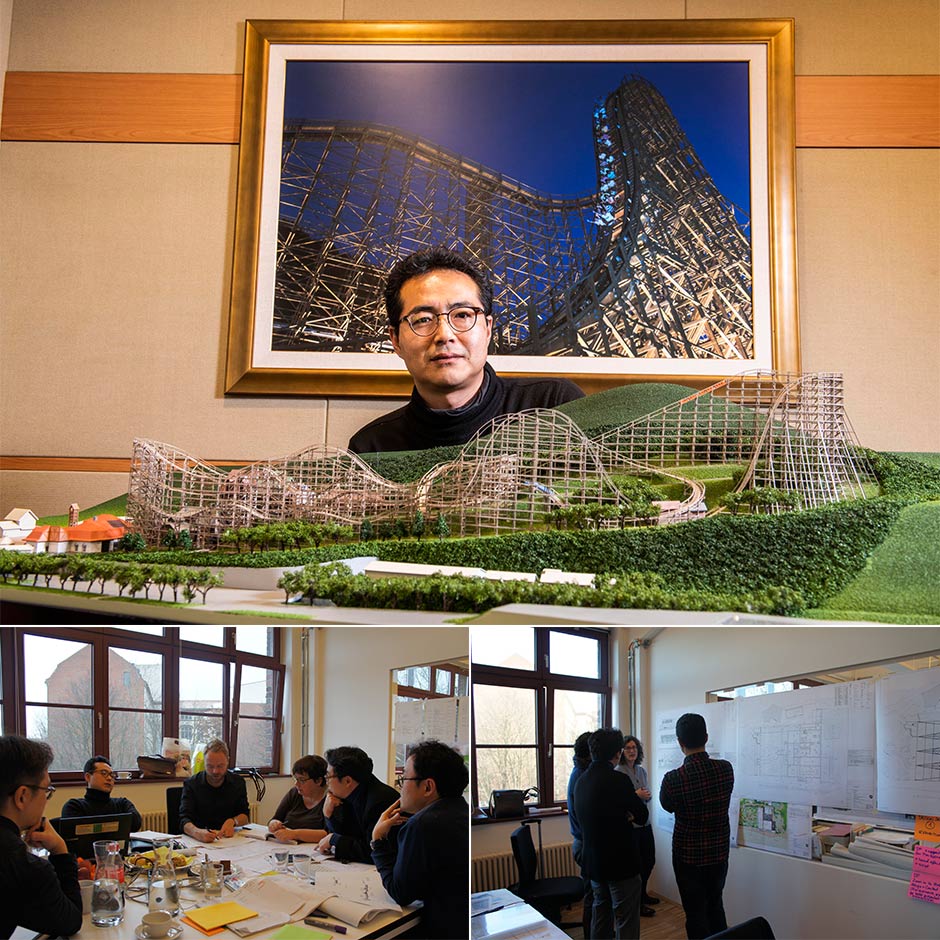 While he never planned to work in the theme park industry when he began his career, Park says designing rides has become more than a job for him.
"With this job, I can do my favorite thing in the world every day," he says.