The last two years have seen an explosive growth in the digitalization of the fashion industry. However, true fashion digitalization is not simply a matter of opening an online store, it is also about interacting with consumers in new ways that speak to their values and aspirations.
For millennials and Gen Z, engagement with brands that are exciting and innovative is key. Responding to that, SSF Shop, Samsung C&T Fashion Group's online shopping mall, has announced its evolution into a more specialized online fashion platform with a new slogan "fashion that the world loves." Along with this, Se-sa-fe TV was launched. "Se-sa-fe" is a portmanteau of the first syllables of the Korean words of the slogan.
Differentiated content for various fashion interests​
As its name suggests, Se-sa-fe TV talks about trendy fashion information in six different series of programs for diverse audiences and moods, encouraging viewers to search further and subscribe to get content updates.
A new episode is uploaded each month per segment and viewers are encouraged to leave comments to engage with the creators. For instance, singers Kwanghee and Rowoon pretend to be SSF shop workers and offer styling tips. They also actually deliver products to a female customer who is about to go on a blind date. Having already garnered close to half a million views, the bickering back-and-forth and onscreen chemistry between the two celebrities has been a hit with viewers.
In other segment series, in line with the recent retro trend, K-pop girl group Mamamoo's Solar and her sister went back to the 1990s and recreated the fashions of their parents using SSF Shop items, sparking an explosive response.
More K-pop stars and celebrities will appear on the channel to provide their perspectives on fashion by sharing stories that evoke laughter and sympathy, discussing their favorite fashion brands and shooting lookbooks on their own.
Reflecting positive reception by audiences, the number of subscribers to Se-sa-fe TV has already reached 75,000 in just two months, and more than 3.52 million views have been recorded collectively.
A cast of stars to communicate with younger generations
In addition to Se-sa-fe TV, SSF Shop is also communicating with millennials and Gen Z through a series of commercials accessible on YouTube. Six famous Korean celebrities are selected for this: actress Kim Seo-hyung of SKY Castle, singer Rowoon, model Irene, actor and actress Lee Do-hyeon from Youth of May and Lee Joo-young from Itaewon Class, and model Lim Ji-seob.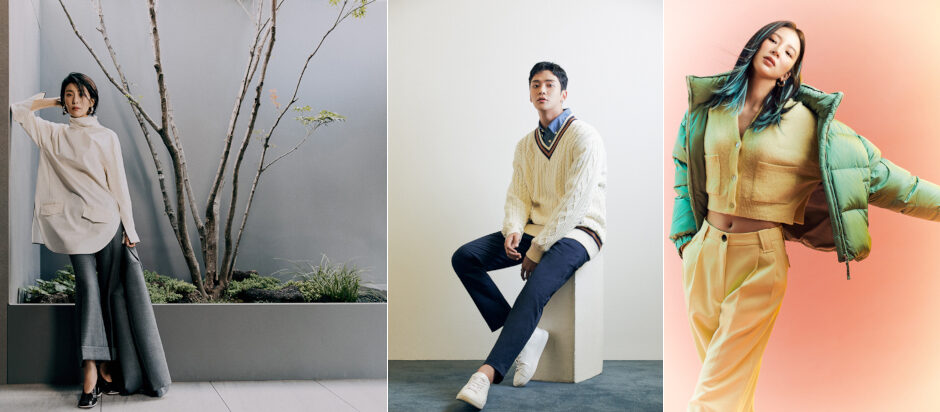 Each of these is known for their own fashionable image as well as popularity in their field of endeavor. They model diverse brands and styles from SSF Shop in the series, introducing fashion that the world loves, which is the online mall's core concept.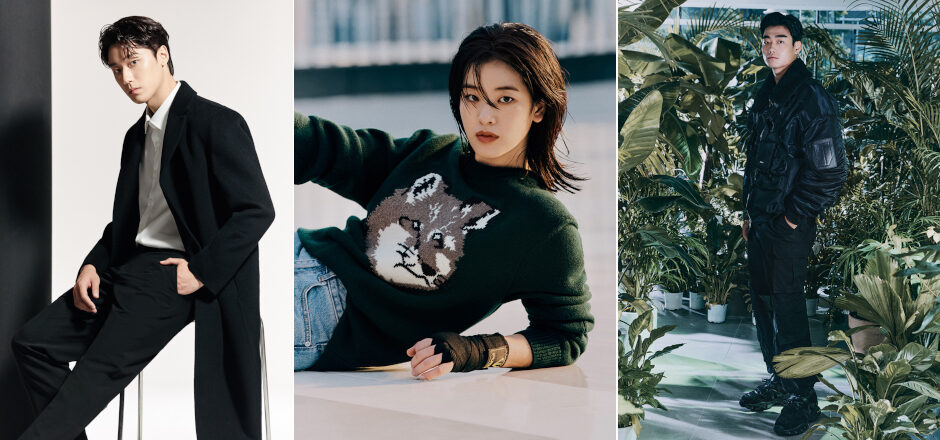 An SSF Shop spokesperson said, "We launched this Se-sa-fe campaign to convey SSF Shop in an easy and fun way to all those who love fashion," adding, "We will continue to strengthen the competitiveness of our content so that we can provide a shopping experience and platform that customers with a high level of fashion engagement will seek out."