Years ago, childrenswear placed a big emphasis on the "cuteness" factor, whereas nowadays things are changing. As the global fashion magazine Elle reported in its March 2022 print issue, "Now […] brands are offering a new aesthetic, a noticeable departure from traditional kids' styles." It goes on to explain, "More minimal and casual designs […] eschew gender categorization and offer greater flexibility."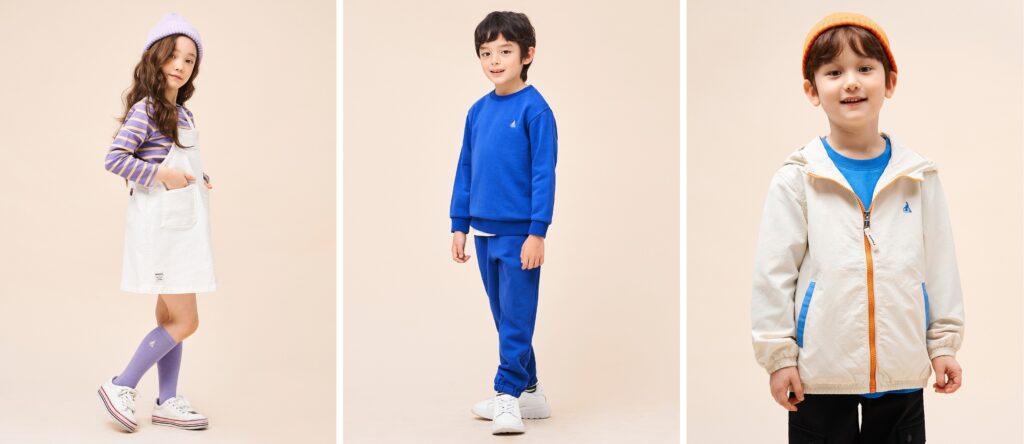 And while there have always been separate fashion labels that cater exclusively to preteens, now established fashion brands known for their adult lines also make versions of their high-end apparel for younger dressers. One example is The Row, a couture fashion label launched in 2007 by twin designers Mary-Kate and Ashley Olsen, who first became famous as child actors. In September 2021, The Row released a capsule collection of children's clothes. Similarly, luxury department store Saks Fifth Avenue and Canada-based clothing retailer Ssense have both begun offering kids clothes on their websites.
Parents investing in good quality clothes for their growing children want to be sure that the garments can be worn for more than just a few months. The Elle article cited above suggested that buying clothes with volume and elastic are helpful, because they allow room for growth. Also, full-length pants can be worn as culottes or even shorts as the child gets taller.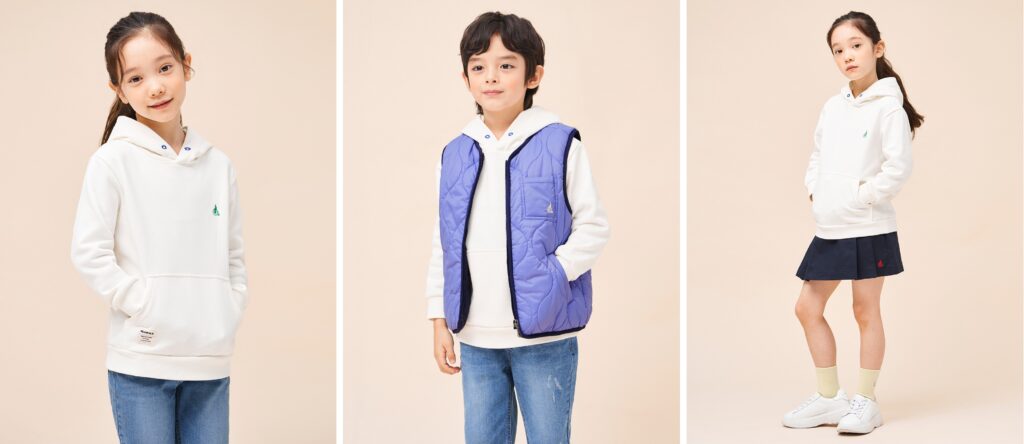 A fashion icon that is also for youngsters​
Beanpole, a fashion label from Samsung C&T's Fashion Group, was first launched in 1989, focusing on creating a traditional casual look. More recently, it began to design and produce childrenswear in its sub-label Beanpole Kids. Over the years, Beanpole Kids has diversified and expanded, launching lines for different age groups, from baby through toddler to kid.
The Beanpole Kids clothing these days still have the Beanpole signature traditional casual look and feel. This season's offerings feature single block colors, shades of blue and ivory, hooped T-shirts, cardigans and matching tracksuit sets, all marked with the iconic Beanpole penny farthing logo.
Cock-a-hoop about horizontal stripes​
Vertical stripes are a staple on business shirts for example, but horizontal stripes are also popular, especially on kids' clothing. Also known as "hoops" in the fashion world because the horizontal stripes go all around the torso, like hoops on a barrel, they come in a wide variety of thicknesses and colors. Thick hoops with bright colors create a fun feel, while thinner hoops on a collared shirt in a more subdued tone look a little more "dressy" than normal casual wear.
The items shown above and many more can be found online at SSF Shop, Samsung C&T Fashion Group's website.