With spring arriving soon and summer just beyond that, fashion-forward women and men are already mulling over what tops to wear, but it is equally important to find a bottom that looks and feels good. This article takes a look at what's hot in clothing below the waistline in spring/summer 2023.
Think broadly, dress widely – big pants are still in for upcoming seasons. Legwear this year's spring/summer will frequently be seen in a plain straight fit or wider styles. In fact, Elle magazine recently called an end to the skinny jeans trend, but they will be back sooner or later.
"Of course, there is boring wide and there is fun wide," says a manager of a BEAKER store in Seoul's trendy Cheongdam neighborhood, adding, "Expect to see the latter this year, with pants with highlights like exciting fabric, a bold silhouette, a risque slit, or a jug fit."
Studio Nicholson's straight-cut pants made of silky-looking fabric are also attracting a lot of attention. Denim jeans are always a staple of their own – so much so that it almost feels strange to call jeans "pants" too. This year, one-of-a-kind jeans such as those made by B Sides and RE DONE will be big hits.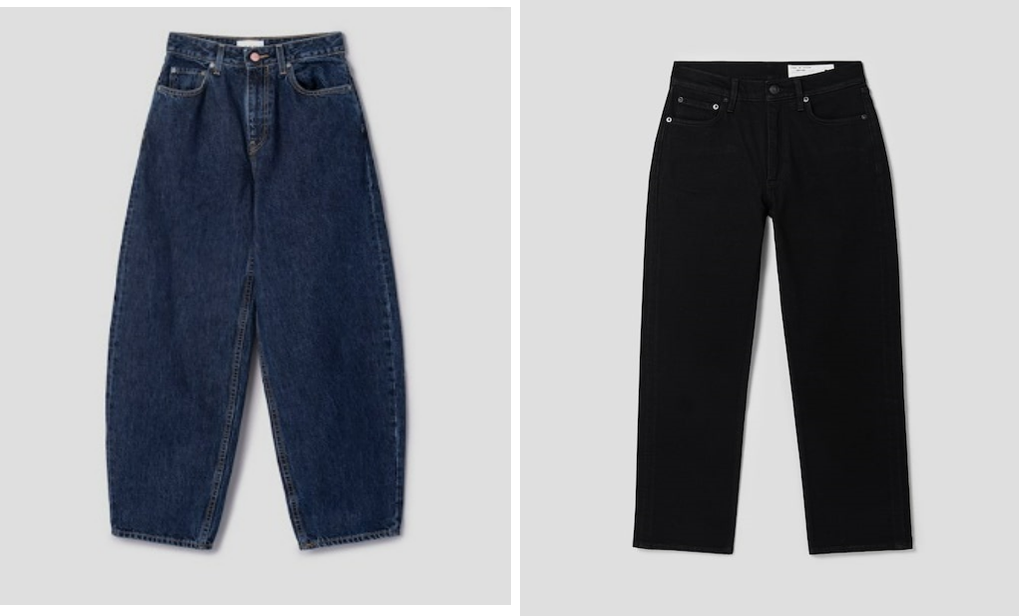 Of course, men also like pants, but these days they are looking for more interesting and adventurous types, giving equal important to comfort as well as style.
The Cheongdam BEAKER store manager said that "many customers who are hardcore BEAKER fans find their original pants so comfortable and attractive that they go out and purchase all the designs for each season or fabric type. This spring/summer season, volume-fit pants, in which the legs billow out a little, are the best-selling variety."
"Customers prefer a comfortable fit, so they value the presence of a waistband." explained the store manager, and also said "With customers lately showing a preference for raw denim pants from label Auralee and well-fitting ones made by Comoli."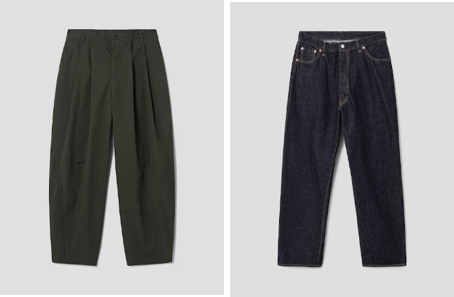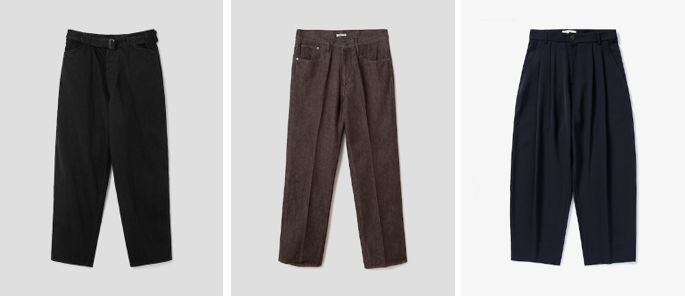 It's time to dare to bare some skin, because spring/summer skirts are back now that winter is ending, but the length of the hemline and the location of the waistband are very much up for debate.
Younger women in their 20s who are enjoying the revival of Y2K fashions last seen when they were just babies have latched onto the boom in low-rise jeans, skirts, and even scooped-back dresses. They are also showing off a lot of thigh, with skirts ending well above the knee.
Meanwhile, women in their late 20s to 30s tend to find that higher waists and longer hemlines are more comfortable and appropriate for all occasions, preferring maxi skirts this year.
Whether it's wide pants, denim jeans, or skirts both short and long, there are many options for good-looking, comfortable, and practical choices for what to wear below the belt in spring and summer 2023. The items above and many other top-selling bottoms can be found at Samsung C&T Fashion Group's SSF shop.