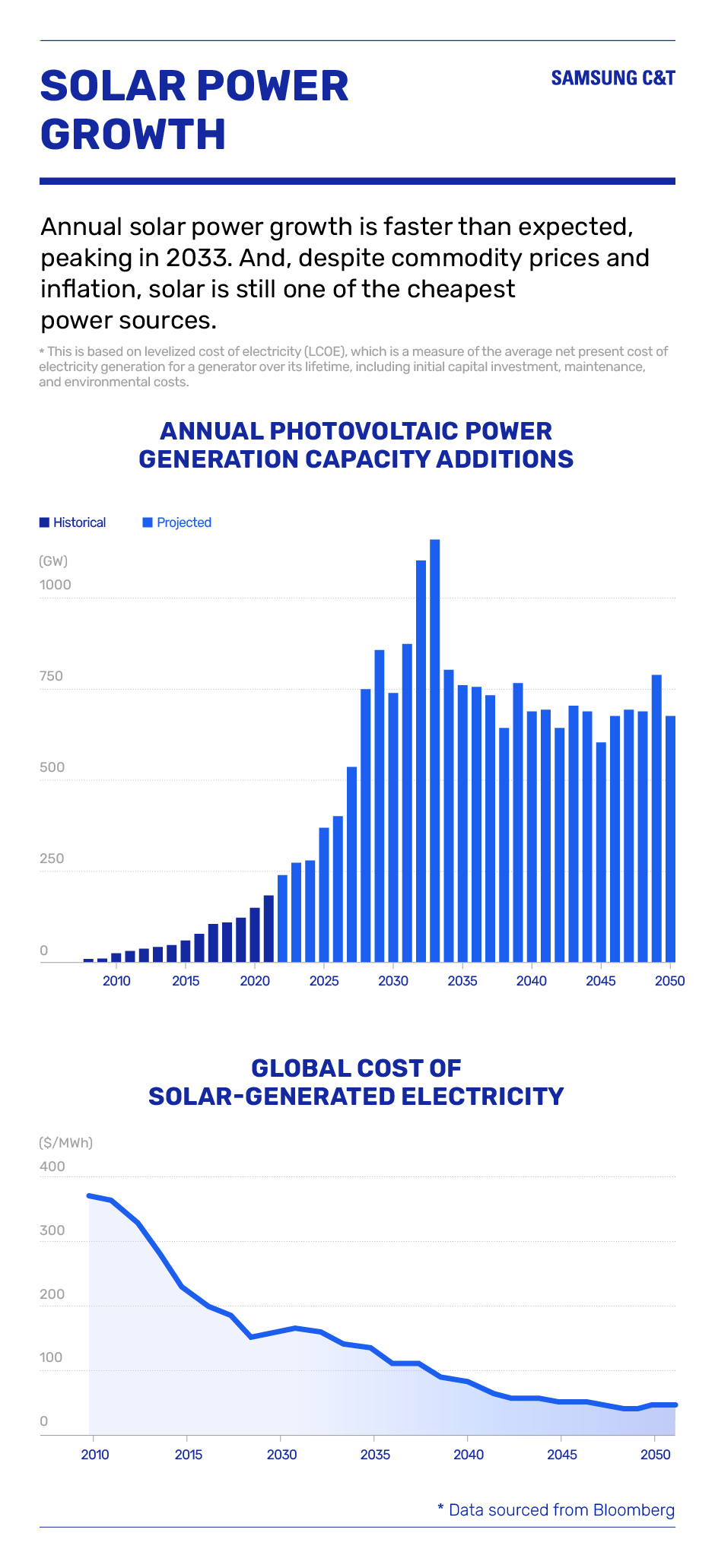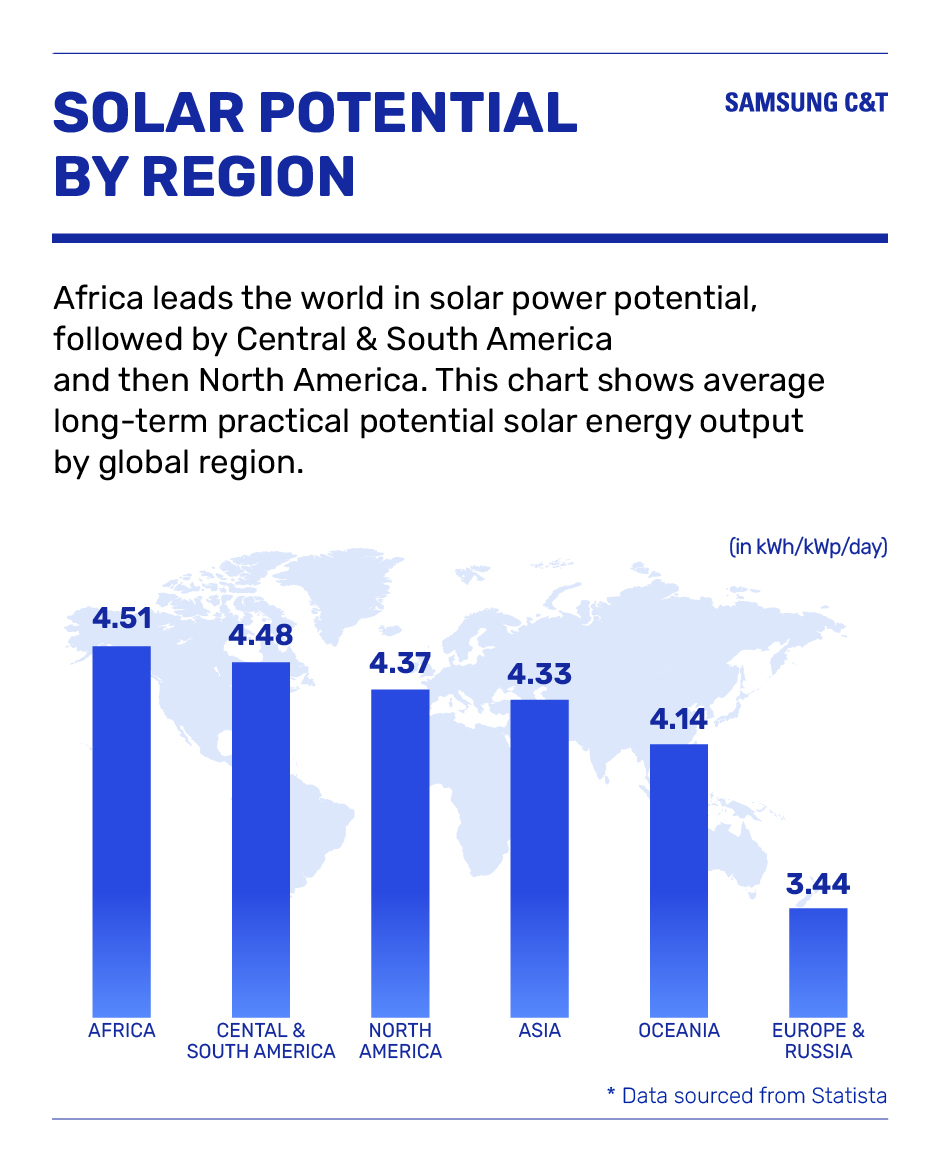 It isn't so much a question of whether solar power can be a successful business area, but how to go about it.
With Samsung C&T building up significant experience in developing solar projects, a recent example of its efforts is this story of a business trip published by Samsung C&T Trading & Investment Group's official YouTube channel. The video features a member of the company's Renewable Energy Team as she travels to California in the U.S. to investigate areas with potential for solar project. Please note that you can click 'CC' for English subtitles.
Looking at the solar project development process, a team taking on a project like this typically starts by performing a desktop analysis of the location they are targeting, using software to help determine an optimal site.
After that, it is very important to be prepared for obstacles that may arise. Project managers will conduct an on-site inspection and exchange opinions with multiple parties including the landowner to figure out how to connect to a nearby power grid, weather patterns in the area, and how much solar energy could be produced based on the space available. In addition, in this process, they will find out how much of the parcel is constructible in terms of slope and wetland issues, and whether it is free from environmental or archaeological concerns entailing a complicated permit process.
Next, in addition to designing a site layout – including deciding how and where to install solar panels – lengthy discussions need to take place with various other parties to both reach an understanding with communities and obtain the relevant permits needed from local or federal entities.
This whole process can take years, so negotiations with all parties need to be handled with patience and much attention. You can find out more about the company's solar project development from Samsung C&T here.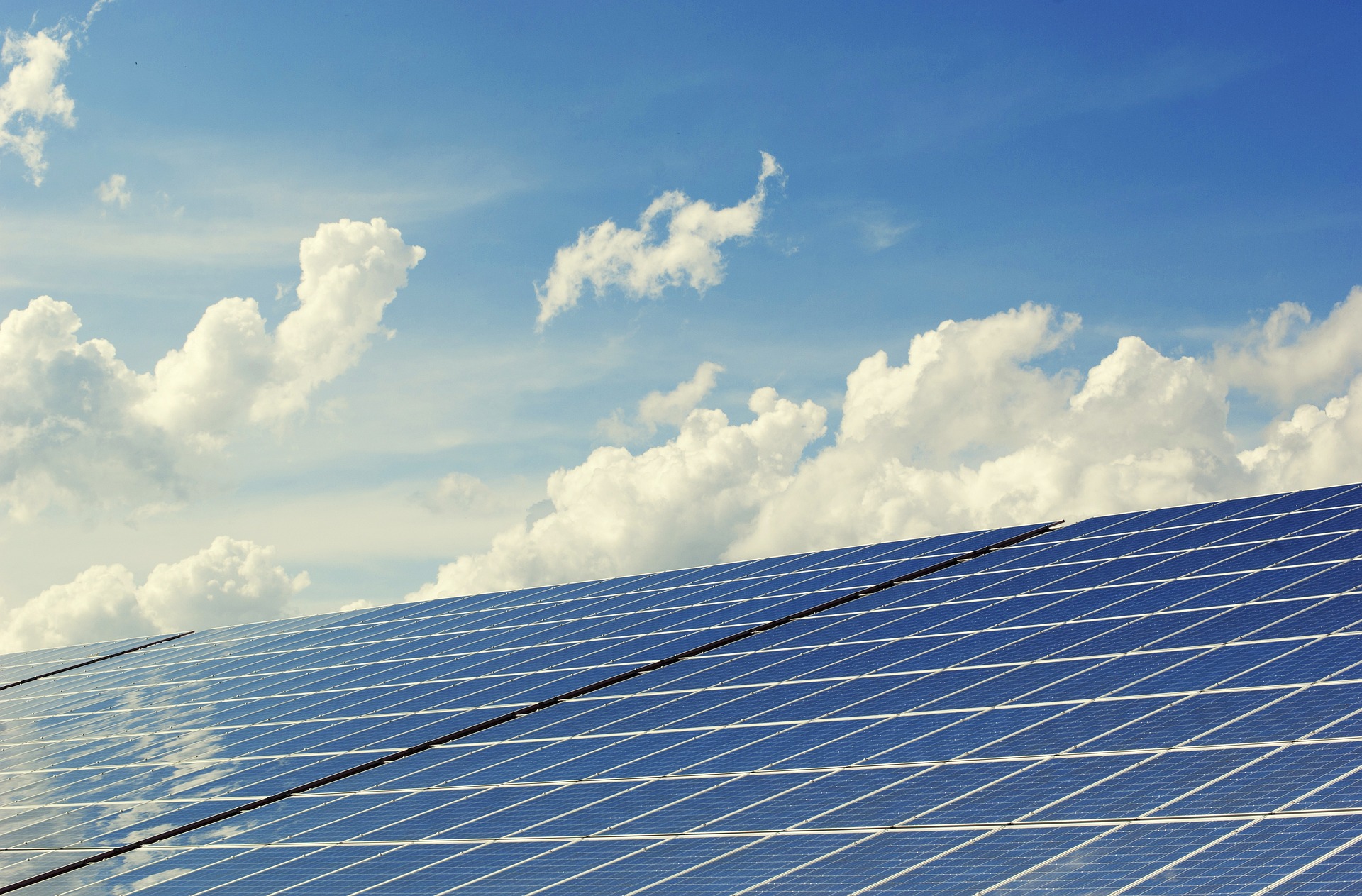 Samsung C&T's history of harnessing the sun​
Samsung C&T's solar power project development is noteworthy in that it has achieved commercial viability and profitability in an eco-friendly field, establishing a next-generation business model in line with the company's eco-friendly interests.
Looking back to 2010, the company started developing a wind and solar power generation complex capable of producing 1,369 MW of electricity in Ontario, Canada. Having successfully completed development and construction, the complex finally achieved its commercial operation milestones in 2018. Elsewhere in North America, Samsung C&T's ongoing solar power projects now extend to areas such as California and Texas. In the U.S. alone, the company is currently developing a 15,000 MW solar power and energy storage system (ESS) pipeline.
Samsung C&T intends to continuously grow its U.S. solar project development into a business that generates stable long-term profits while additionally offering its accumulated experience to other parts of the world – such as by gradually expanding its solar focus to regions such as Australia and beyond. As we have seen, the demand is certainly there, but the success of solar project development also relies on knowhow and the ability to overcome any obstacles that stand in the way of this global hope for clean energy.