They say time flies when you are having fun. Nowhere does this old adage feel more appropriate than at Everland, South Korea's largest and most-popular amusement park. The resort – quite astonishingly – is already celebrating its 40th birthday this year.
There has been no slow-down in the excitement this year, with two new significant additions to the Everland family: a pair of giant pandas, the most notable inhabitants of the park's new, interactive Panda World section.
Dining on bamboo, rolling around and occasionally napping, the panda duo have quickly settled into their luxurious 7,000m² home.
The park, home to several rare animals as well as some of the most thrilling rides on the planet, has come a long way from its horticultural beginnings.
The story of Everland goes back to the early 1970s, several years before the park was opened as Yongin Jayeon Nongwon (Natural Farm). The lush hillsides of Yongin, some 40 kilometers south of Seoul, seemed an idyllic setting, but constructing the park in the area presented quite a challenge to builders in those early days.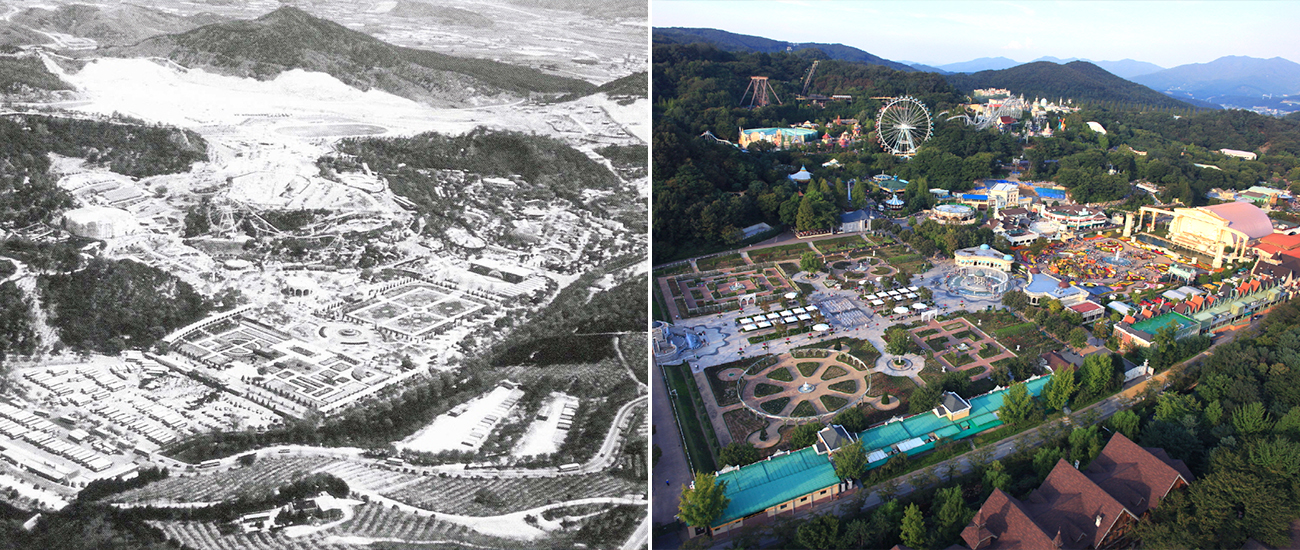 At the time, knowledge of forest development was not widespread in Korea, but visitors soon came to marvel at what the Yongin Jayeon Nongwon builders presented to them in 1976 – a farm with chestnut and walnut tree groves, lavish gardens, as well as open spaces where they could see a wide range of animals at play.
In these formative years, the park's centerpiece was undoubtedly its botanical garden. The whole country started buzzing when its Rose Garden, Flower Center and Sunken Garden were first unveiled to the public.
Meanwhile, thrill-seekers were equally happy to welcome a selection of attractions. The initial theme park featured nine different rides, including a jet train and merry-go-round, as well as a large-scale children's playground. It may not sound like much for modern theme park fans, but back then, this was the first theme park of its kind in Korea.
Expansions continued in the decades that followed – one coming in 1981, with a second completed five years later.
In 1985, Everland launched its inaugural Rose Festival, now an annual must-see for flower fans across the country. This year, the resort marked the 400th anniversary of the death of famous rose enthusiast William Shakespeare with the opening of the Shakespeare Rose Garden.
The 1990s were memorable years for the park.
For a start, there was more flower power. With the success of the Rose Festival, the park introduced an annual Tulip Festival in 1992 followed by a Chrysanthemum Festival in 1993.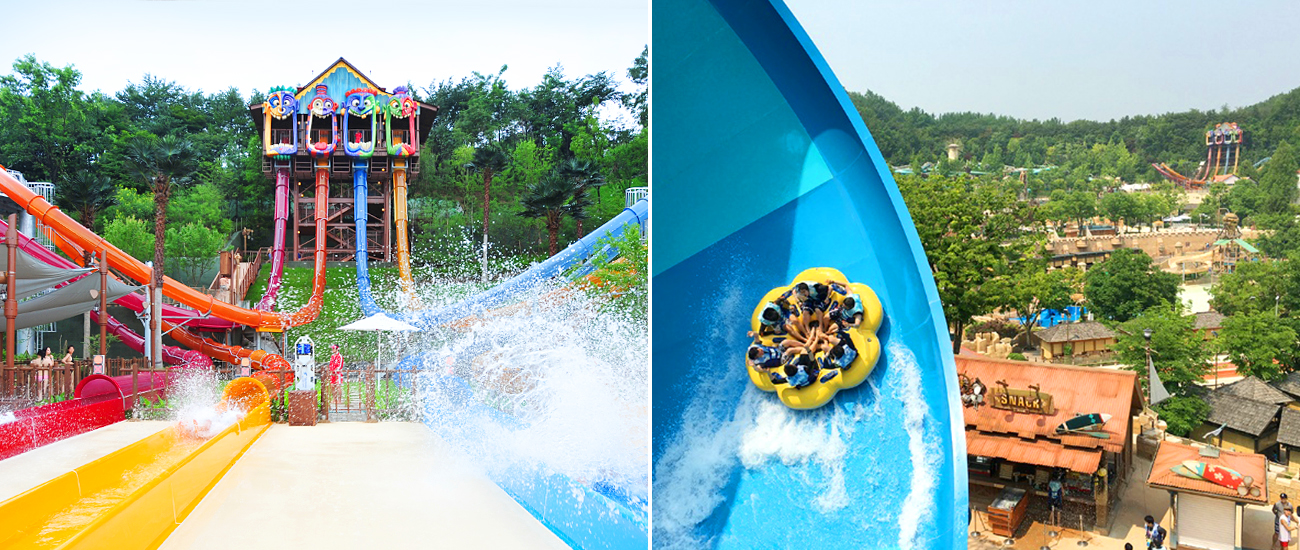 Everland opened Caribbean Bay, Korea's first water park, in July 1996. This was the world's first "integrated" theme park of its sort, as it combined both indoor and outdoor facilities. For many, Caribbean Bay and summer are now synonymous – this year, the return of Mega Storm, as well as other water-related slides and rides, is expected to draw visitors from all around the country and further afield.
Even more excitement can be found bursting from the Wave Pool every few minutes. With the blast of a horn, a huge wave of clear blue water slowly rises up from one side of the pool, soaking excited rows of swimmers with a rush of cool water – much appreciated during the hot summer months.
In 2006, Everland also secured its position on the global theme park stage when it was named by Forbes as one of the four best theme parks in the world. According to the media outlet, Everland received more visitors than any non-Disney resort on the list, further proof of the resort's global worth. 
Although summer may seem like the right time to visit Everland, there are plenty of attractions during winter too. While the park's first ski slope opened way back in the eighties, in 1998, Everland gained a new major winter attraction. Named Snow Buster, this new slope offered sledding, skiing and much more from December to February every year.
Visitors eager to slide down the hill can always use the Tube Lift, which minimizes the trudge time to the top. Those who prefer to unwind with a cup of hot chocolate can find heated lounges selling refreshments at the bottom of the course.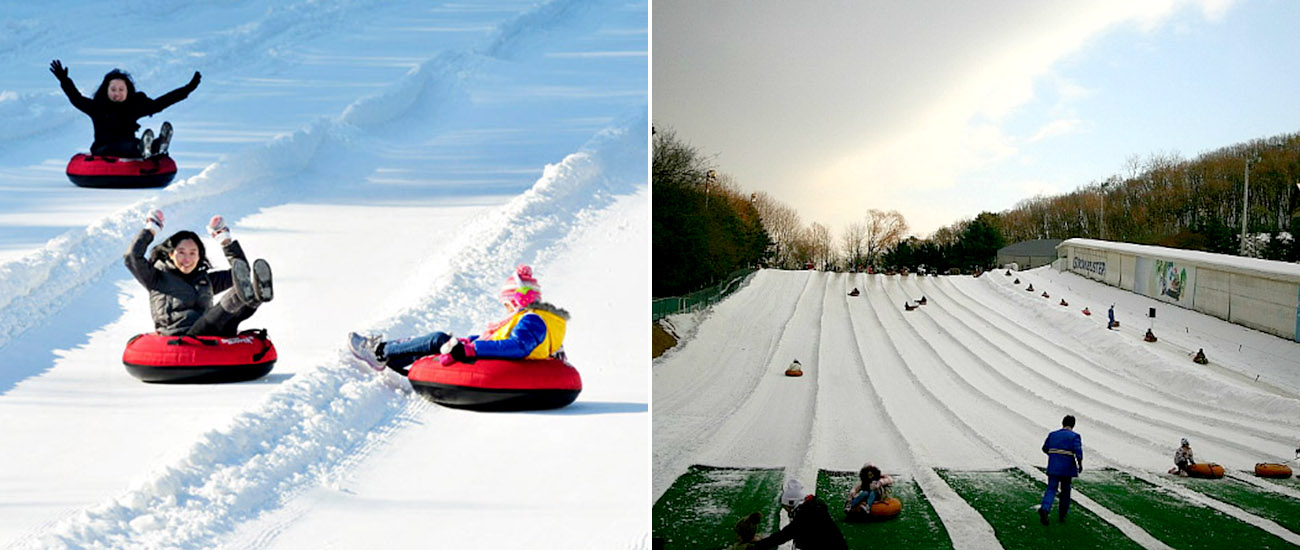 With the dawn of the new millennium, there were more changes to come for the park. Since 2000, the zoo has stated its aim of becoming an eco-friendly space that provides experiential education for visitors of all ages. Safari World is the resort's exotic animal enclosure, allowing visitors to see animals like bears, giraffes and elephants up-close as part of guided tours.
Lost Valley, which opened more recently, offers visitors a chance to learn and experience how to coexist with animal friends. Some 150 animals, including rhinoceros, cheetahs and white lions, roam freely in wide, safe enclosures, while park-goers enjoy a thrilling water-to-land safari adventure onboard special amphibious vehicles. During the journey, visitors can also interact with animals like giraffes and rhinos by participating in feeding sessions.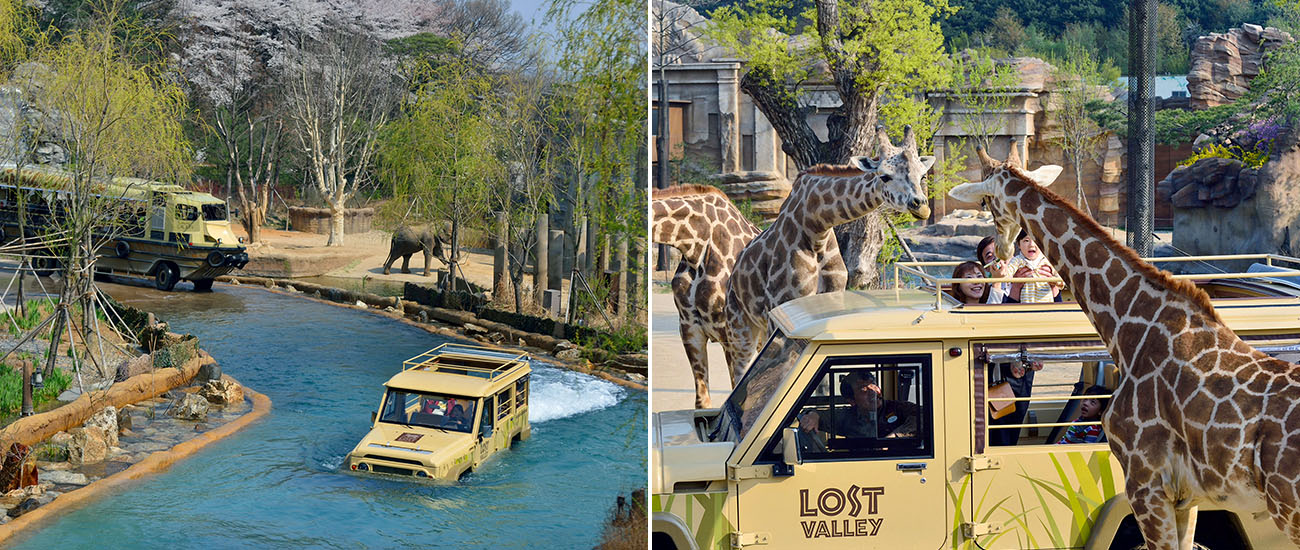 In 2008, the curtain was raised on the T-Express, the fastest and steepest wooden roller coaster in Asia, with an exhilarating top speed of 104km per hour and a dizzying verticle drop angle that bottoms out at 77°.
In fact, the T-Express ranks in the top 10 in almost every extreme category you care to name. When it comes to wooden rollercoasters, it is the world's second tallest, third steepest, fifth longest, tenth fastest and has the seventh-longest drop.
The average wait time for the ride is quite long, but most visitors seem to agree that it is well worth lining up for. "The T-Express is the best adrenaline rush I've ever had," says Bryan Wawzenek, who recently visited from New York and waited for more than an hour to go on the rollercoaster. "If there weren't so many other attractions, I would have definitely lined up again."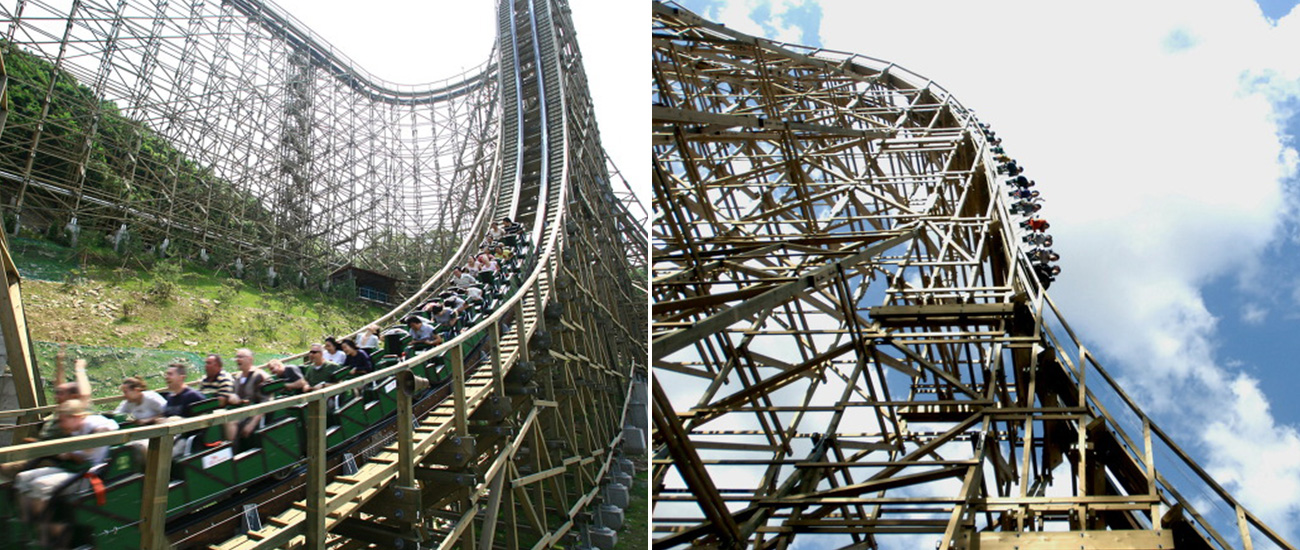 Times have moved fast for Everland, which is now a mammoth theme park. The resort attracts more than 8 million visitors annually, including tourists from all across Asia and beyond.
Last year, Everland was the 14th most-visited amusement park in the world, ahead of both Disneyland in Hong Kong and Universal Studios in California, and also maintained its No. 1 position in Korea. Part of its appeal, visitors say, comes from the fact that no matter what time of the year it is, Everland always seems to have something to offer.
Today, Everland is not an everyday theme park. With over 40 heart-pounding rides and attractions, a giant water park, manicured gardens, a zoo and safari park, Everland has morphed into a multifaceted modern resort with a truly global appeal.