If the weight of the sweltering summer is holding you down, why not escape to an oasis and get some reprieve? Enjoying outside activities with family and friends while staying cool at the same time is a great way to beat the summer heat.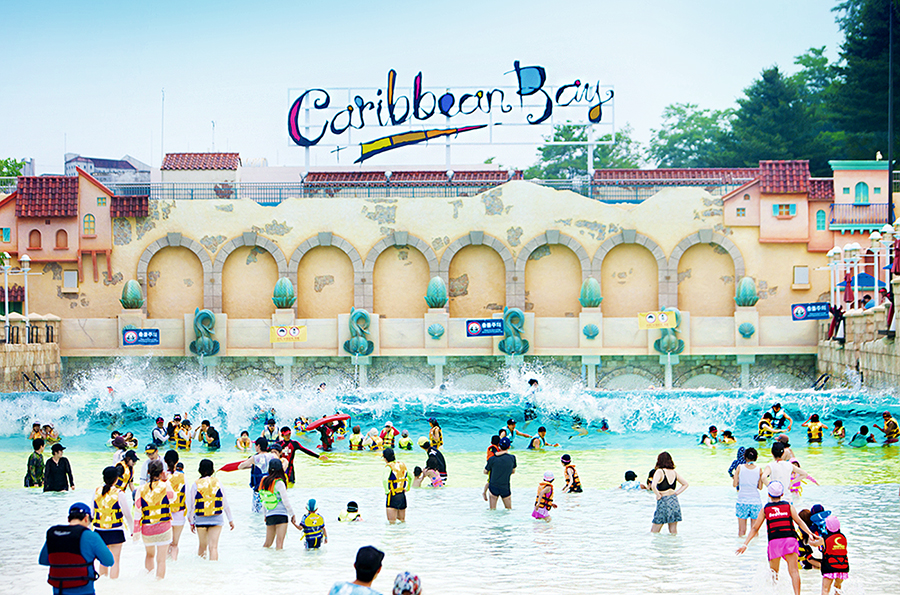 With a jam-packed schedule and a myriad of rides and events, Caribbean Bay, Korea's largest waterpark located just outside of Seoul, has a little something for just about everyone. Thrill-seekers will love the Mega Wave festival and the slippery turns of Mega Storm, while those looking for some R&R will appreciate the relaxing Bade Pool and Spa.
What Type of Summer Person Are you?
With the hot weather just around the corner, Samsung C&T Newsroom will dive into the many great things to do at Caribbean Bay this summer.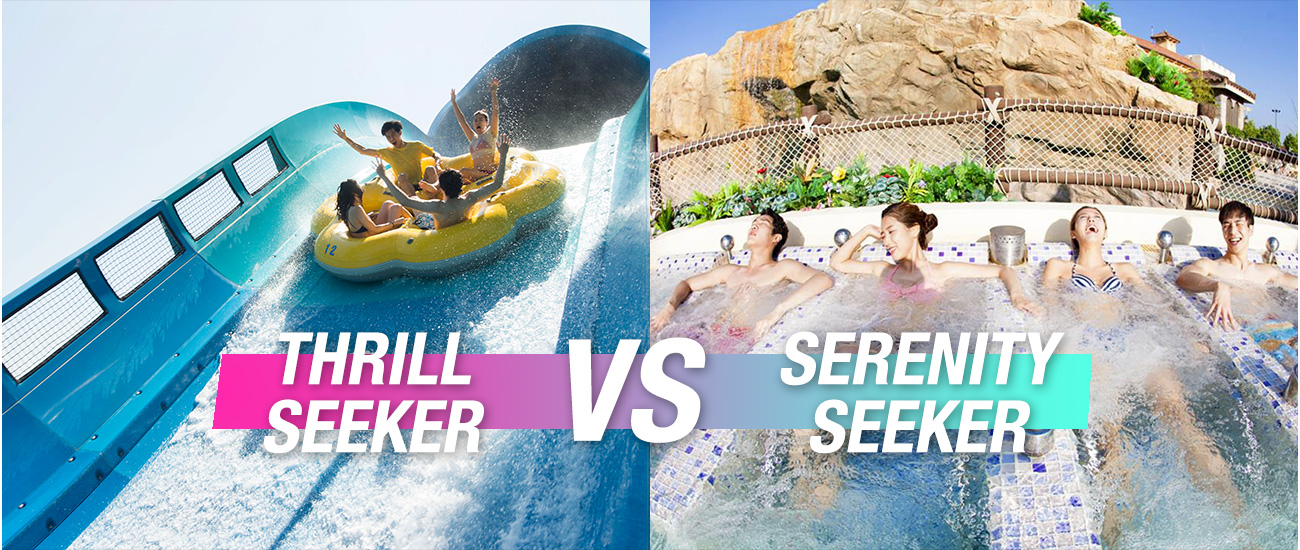 Some waterpark goers seek adrenaline-filled attractions while others prefer to chill-out and relax – whatever your tastes are, Caribbean Bay has you covered.
For the Thrill-Seeker in You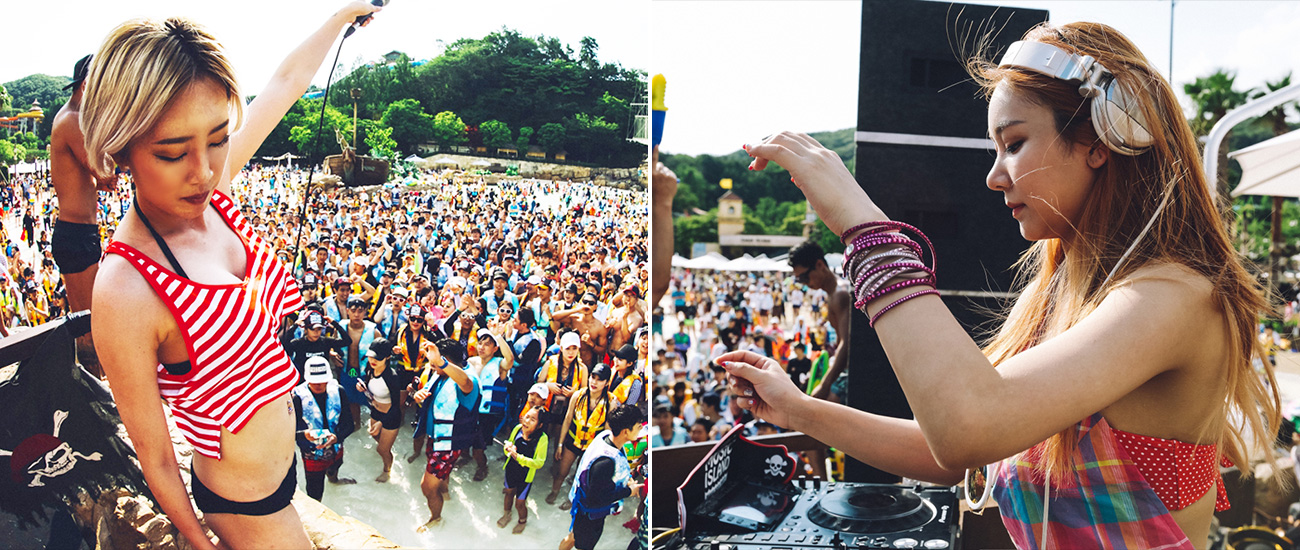 Caribbean Bay is hosting its "Mega Wave Festival" until August 20th to keep park visitors cool as the mercury rises. This year, the festival features a realistic surfing experience with Korea's first artificial wave pool, a daily Club DJ Party for a wet and wild party, and a Flying Board Show, in addition to the awesome lineup of existing summer attractions.
If big drops and high-speed adventures are what you crave, then look no further as Caribbean Bay has a serious summer lineup to help you get your fix. Mega Storm, Aqualoop and Tower Boomerang Go are 3 rides that you should add to your summer bucket-list now.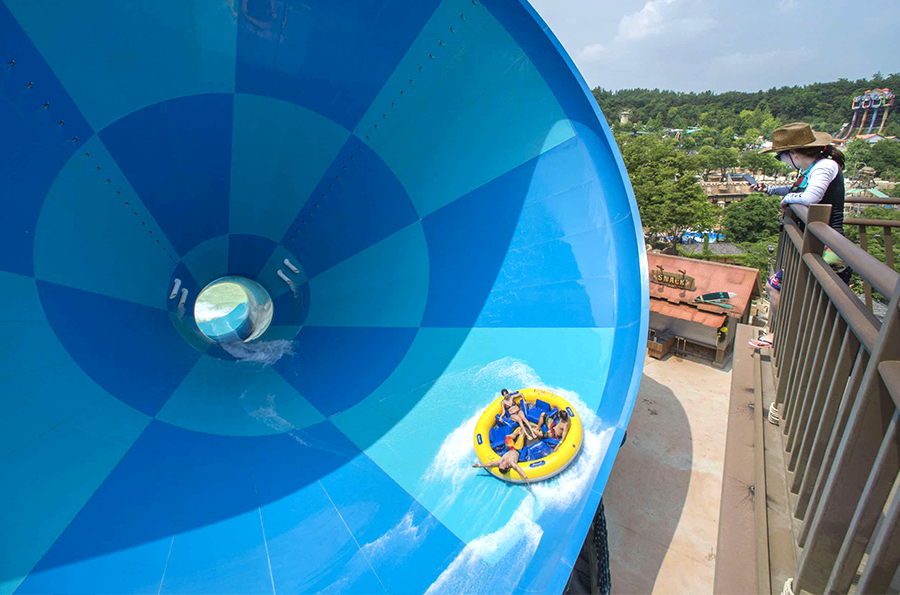 Starting with what many describe as the highlight of their trip to Caribbean Bay, Mega Storm is a ride that you can't afford to miss this summer. Now in its 3rd summer of operation, Mega Storm is a hybrid-type slide that takes the best parts of a water coaster and a tornado water slide to create a 355m maze of twists and turns, drops and continuous rushing water.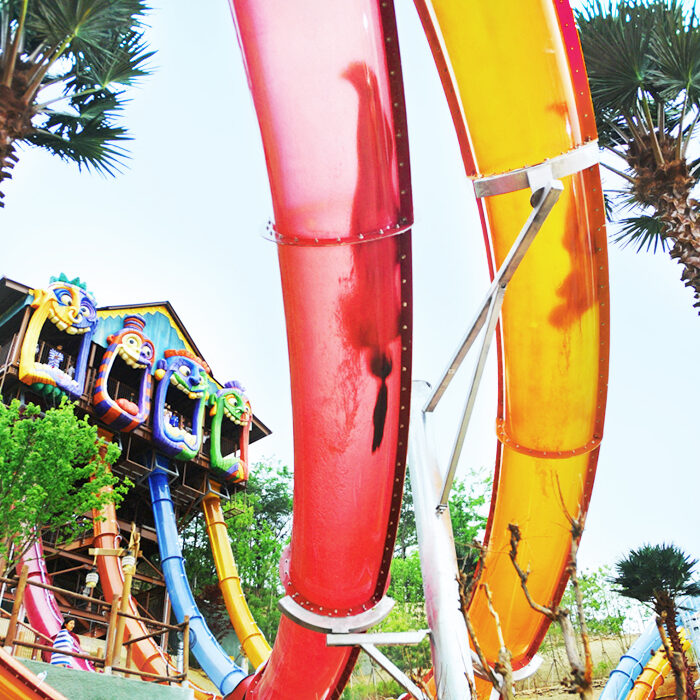 Aqualoop is the ultimate hair-raising summer ride that drops riders into a tube from a height of 18 meters to then loop around and form a complete circle – 360 degrees of fun!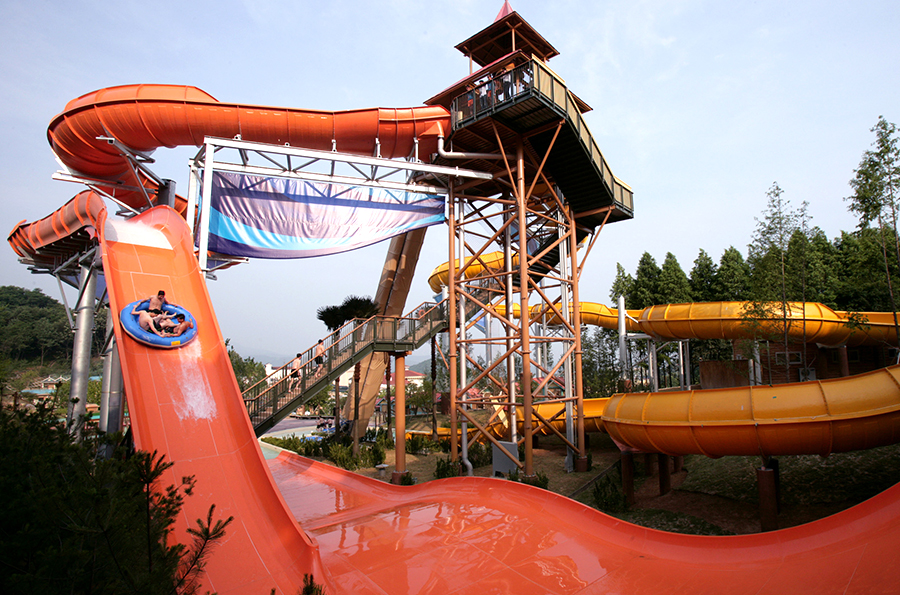 Earning a moniker of the 'boomerang course', riders will feel the power of Tower Boomerang Go as they are thrashed around the course on a tube that drops you from 19 meter peaks and jolts you around 90-degree turns for fun.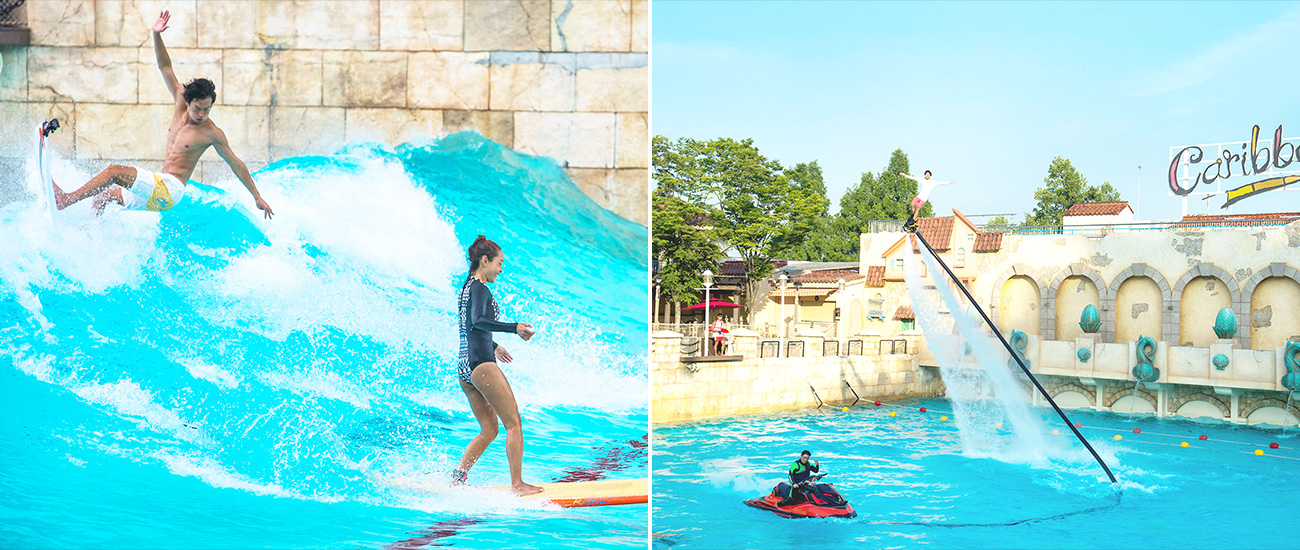 For those craving a taste of big wave adventures, Caribbean Bay has newly opened an outdoor surf pool, complete with classes run by certified instructors, to get you on a board and shredding waves in no time. This 120m by 104m wave pool brings the thrills of white ocean peaks into an amusement park for the first time in Korea. Interested surfers can get on their boards after the wave pool closes to the general public every day, ensuring safety for all guests. 
For Those Seeking Summer Serenity
If you're the type of person who prefers to keep your heartrate low during the dog days of summer, Caribbean Bay is the place to be. Packed with slow moving rides, spas, and various live acts throughout the summer, there are plenty of ways to kick back at Caribbean Bay.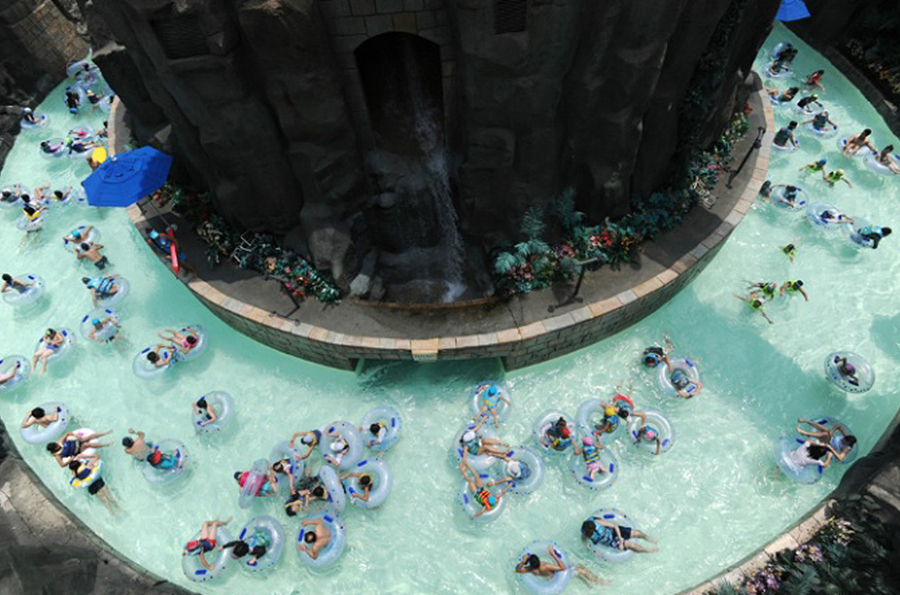 Claiming the title of the longest lazy pool in the world, River Way does all the work for you – just lay back on your tube and gaze up at the beautiful summer skies as you lazily cruise along a 550-meter artificial river.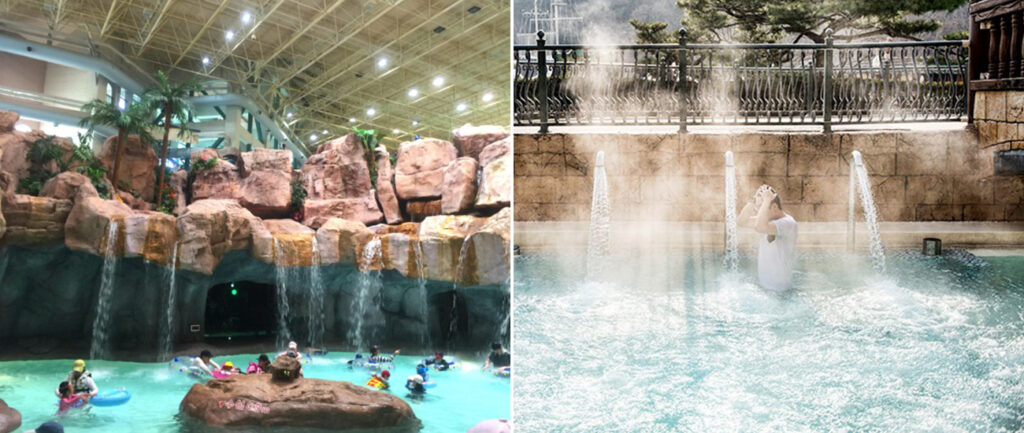 If you prefer to take your relaxation to the endth-degree, be sure to check out the Bade Pool and Spa in the Aquatic Center. Offering a comprehensive aquatic fitness center, complete with German bathing pools that relieve fatigue through hydraulic finger pressure therapy, Bade Pool allows you to unwind with ease. The facilities are also equipped with a soothing spa area to pamper guests with aromatic delicacies – jasmine, lemon, elvan and jade – along with relaxing warm and cold baths.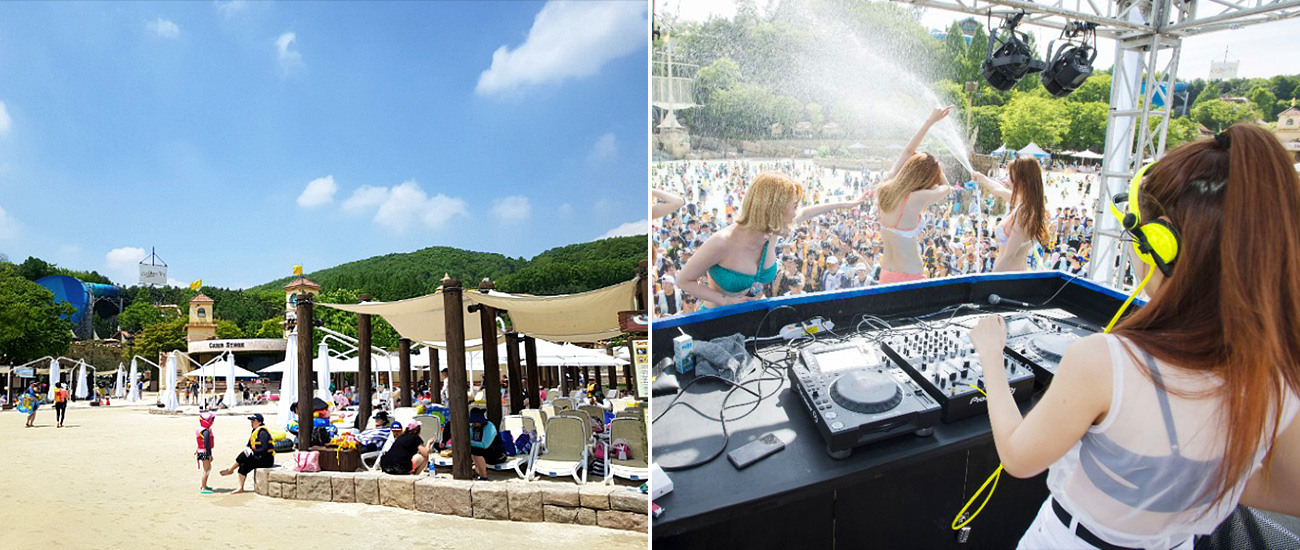 To many, summer means sitting back in a beach chair while enjoying a cold beverage, or two! At Caribbean Bay, visitors can take in various musical acts and dance performances throughout the summer, while sipping on a tasty summer beverage of their choice.
Caribbean Bay is a Watery Adventure for Everyone
No matter what you or your family and friends are looking for, Caribbean Bay is the perfect summer recluse to escape the sweltering concrete of the city. From daredevil types seeking their next adrenaline rush to those who prefer to relax and stay cool, be sure to explore all there is to do at Caribbean Bay this summer.