With humidity levels soaring, do you find yourself constantly peeling your shirt off your back? Instead of getting drenched in sweat, how about cooling off at one of the festivals making a splash near you? Whether you're the type to dip your toes in the water at the beach or cannonball straight into the pool, if you like having some fun in the water, we have the perfect lineup of summer festivals for you.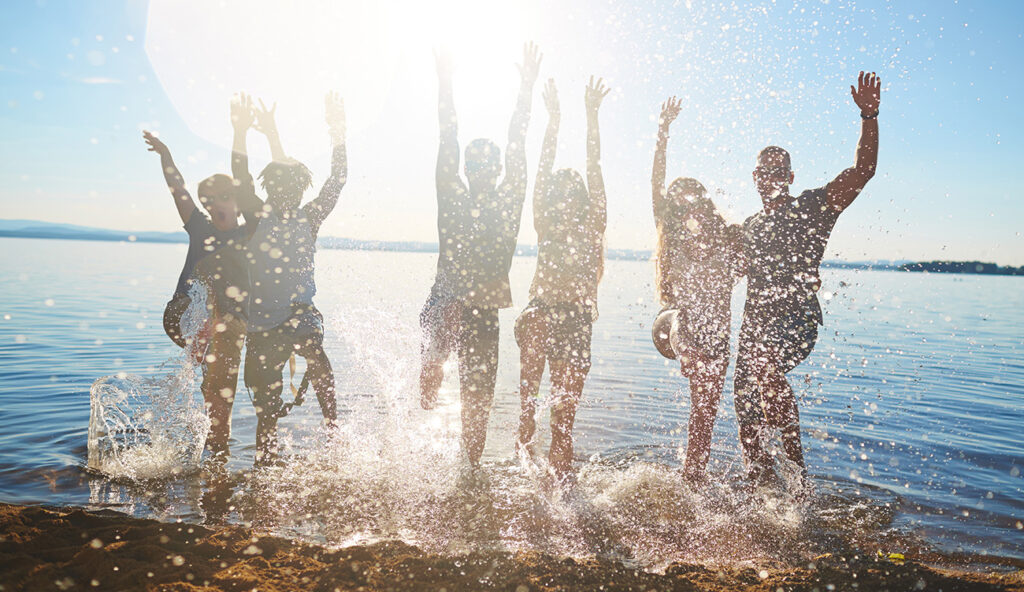 1. Key West Lobsterfest – Key West, U.S.
If you want to whet your appetite while keeping the activities coming, head to the Key West Lobsterfest, which brings the two worlds together all against the backdrop of coral reefs and perfect diving and snorkeling spots at the tip of the Florida Keys.
Make sure to check out the Lobster Boil, which serves up over a pound of seafood galore, while enjoying an unobstructed sunset view. Take a stroll down the streets lined with arts and crafts, merchandise, and myriad vendors selling all things lobster. The festival runs from August 10 to 13.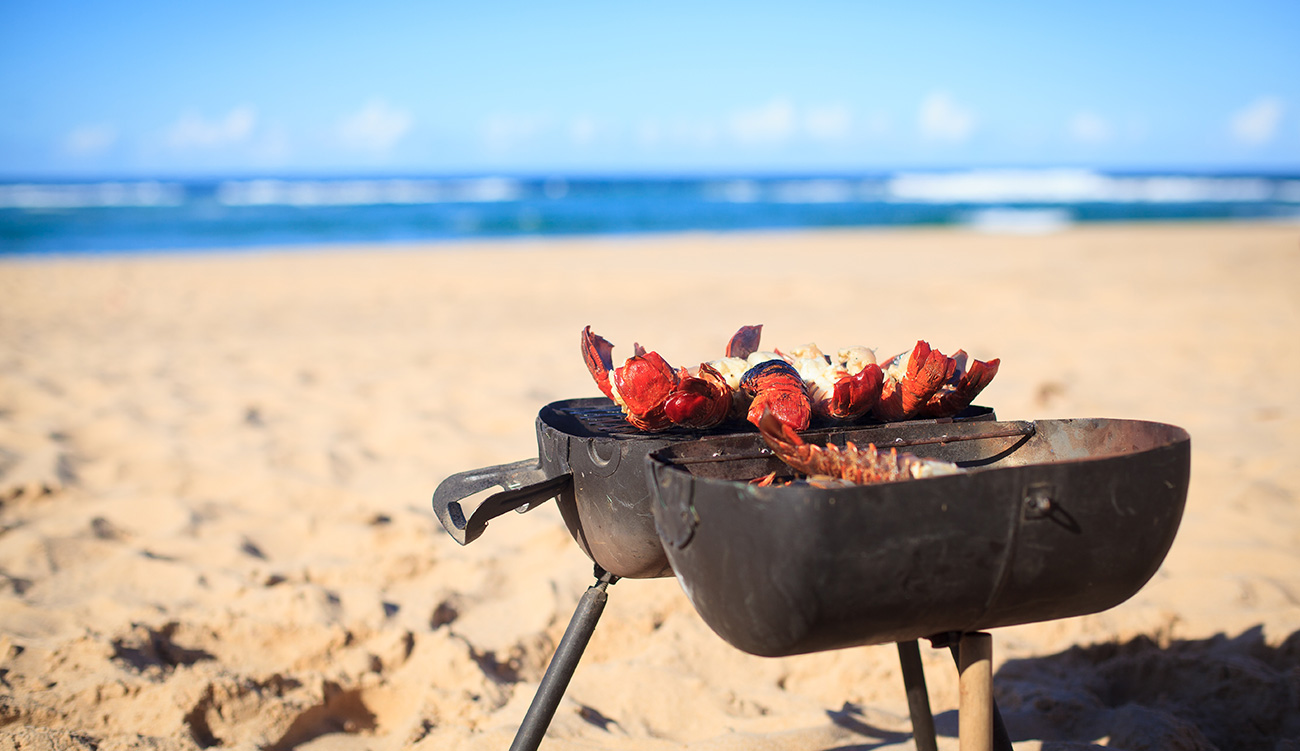 2. Fresh Island – Island of Pag, Croatia
Fresh Island festival places you right on the waters of the Adriatic Sea off the Island of Pag during its six boat parties that bring you the hottest beats ranging from hip-hop to R&B, jungle, and grime. On land, open-air clubs invite some of the best international talent. Past guests have included Chris Brown, Snoop Dogg, and Stormzy.
The venue Zrce Beach provides a relaxing experience, if you're looking to unwind from the many boat parties, pool parties, and after beach parties. Fresh Island runs from July 11 to 13 but check out the pre-festival action that extends the fun to nearly a full week.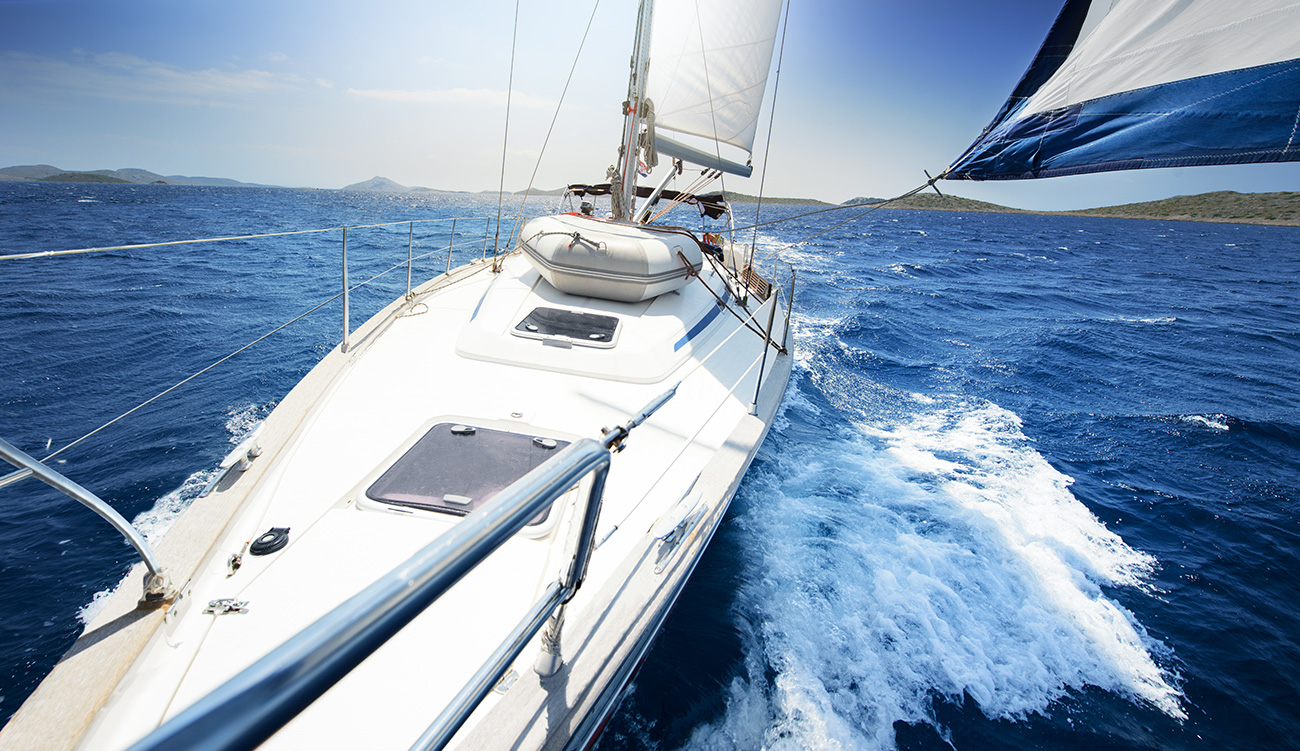 3. Summer Water Fun Festival – Yongin, Korea
Everland immerses you in a head-to-toe experience in the water under the sizzling sun at its sprawling theme park just on the outskirts of Seoul. If you need to cool off after enjoying the park's most exhilarating rides, step into the Carnival Plaza-turned-battleground that comes with a supersized game station equipped with giant water guns, and the chance to fight off 50 performers ready to take on the wettest battles of their lives.
If that's not enough, get ready to get soaked under five waterfalls set up above stands around the venue. But make sure to bring a raincoat and your own water gun, or purchase them on site.
At night, light up the place with a special water brush that activates LED lights set up on a 23-meter screen to fire up your creativity. The dates for each event vary, so visit the Everland website for more details.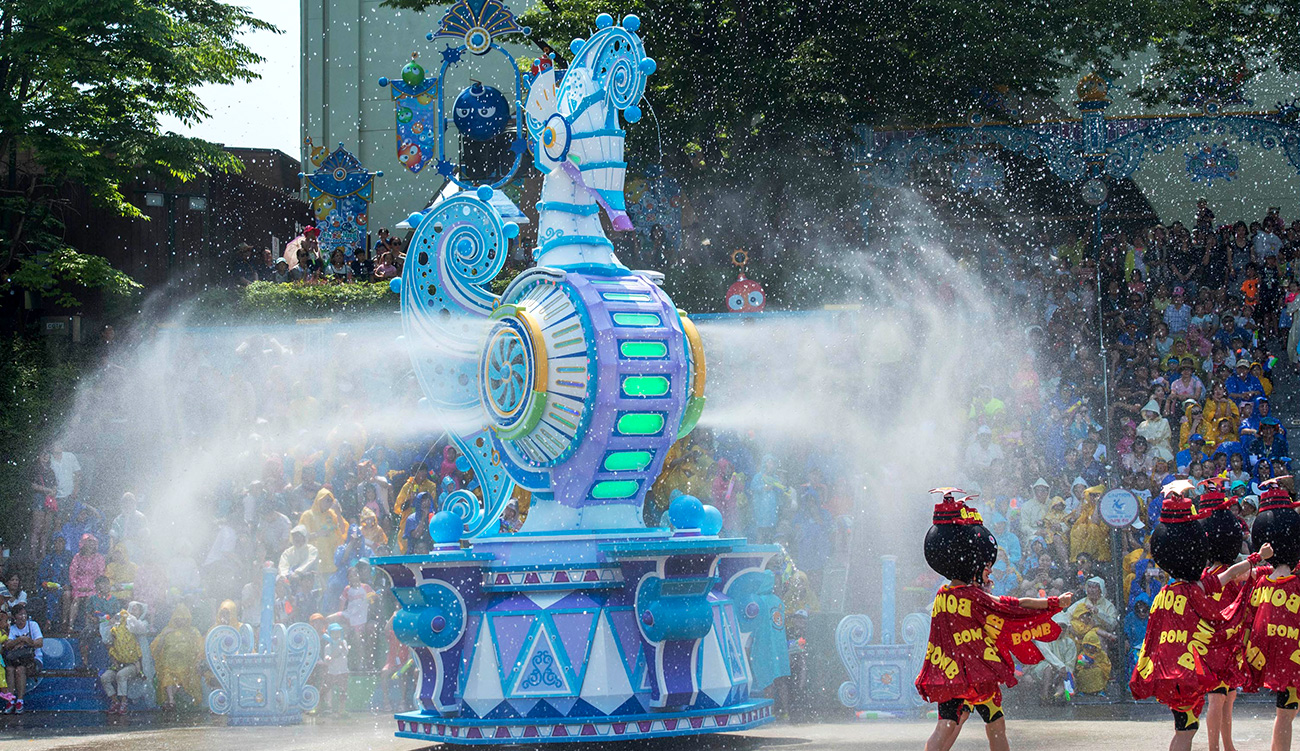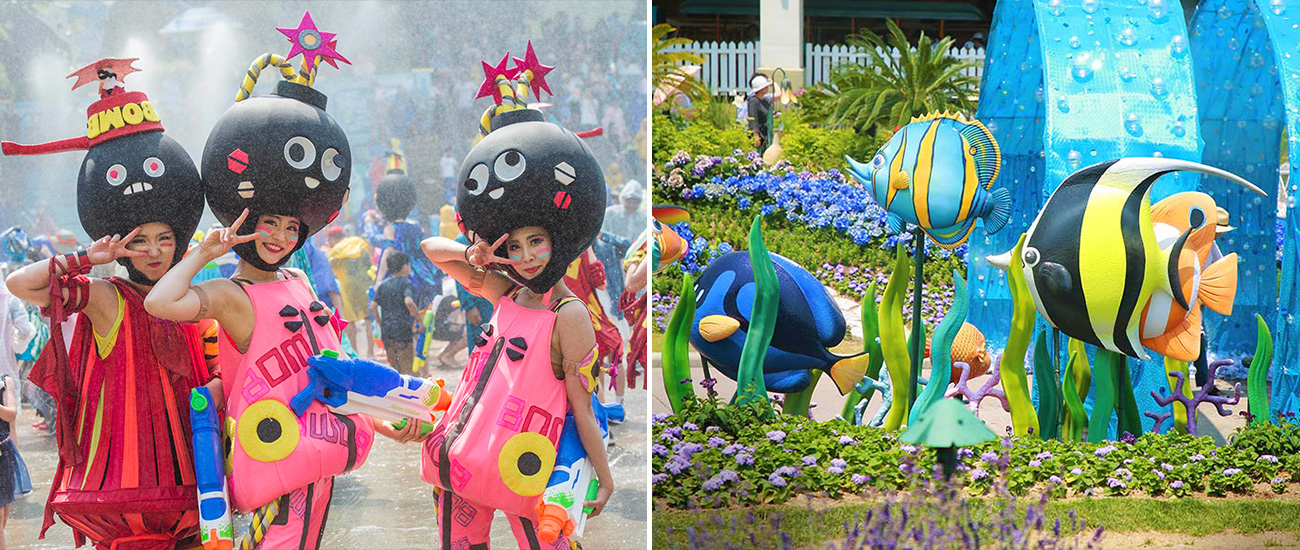 4. Mega Wave Festival – Yongin, Korea
Are you ready to jump into the water? Then head over to Caribbean Bay right next to Everland for its twisting and turning water slides and a stream of special events offered during its Mega Wave Festival.
Try catch some waves on a surfboard in a giant outdoor wave pool. Lessons are also available from instructors on the day of.
There's also the option of checking out adrenaline-pumping shows and performances. To get a close-up view of above-water acrobatics taking things to new heights, make sure to drop in and watch the Fly Board World Champion Show performed by a team of world champions from 2016. While you're there, don't miss out on the Club DJ Party taking place every day with some of the hottest names like Queenzell, Allzwell, and Primit. Follow this link for more details.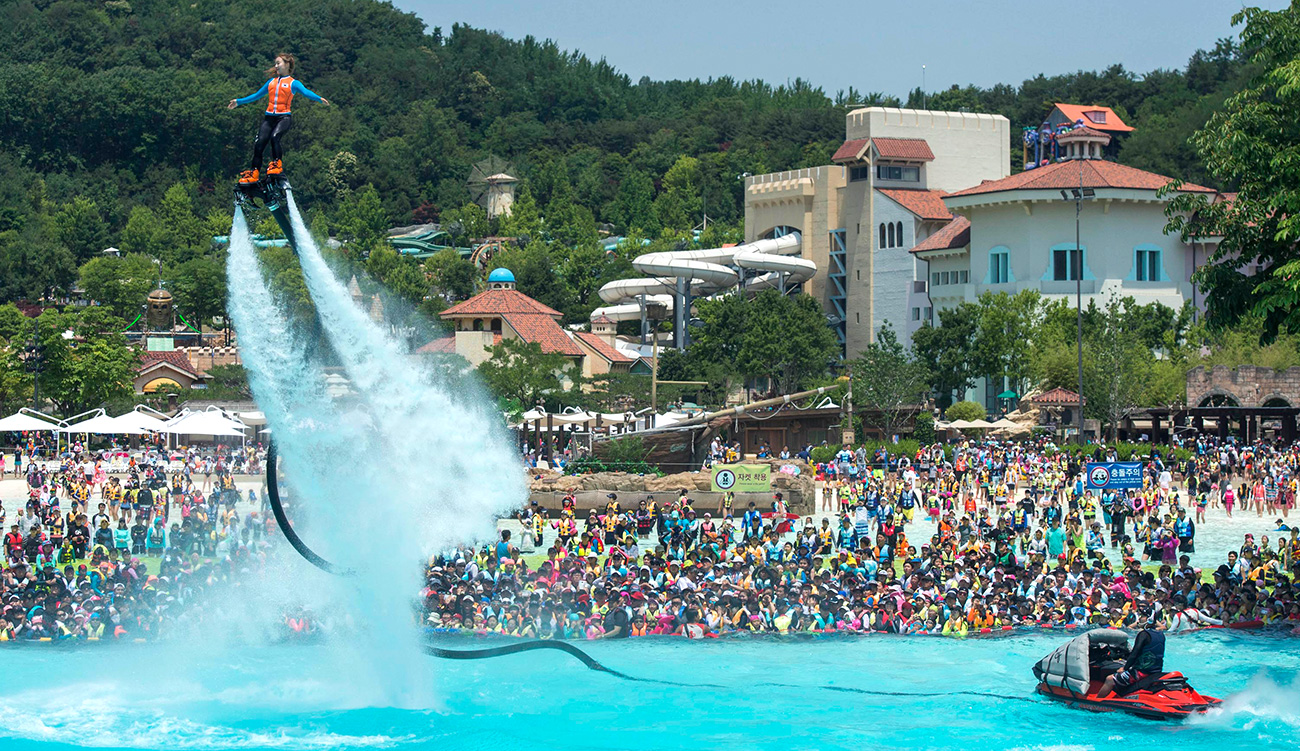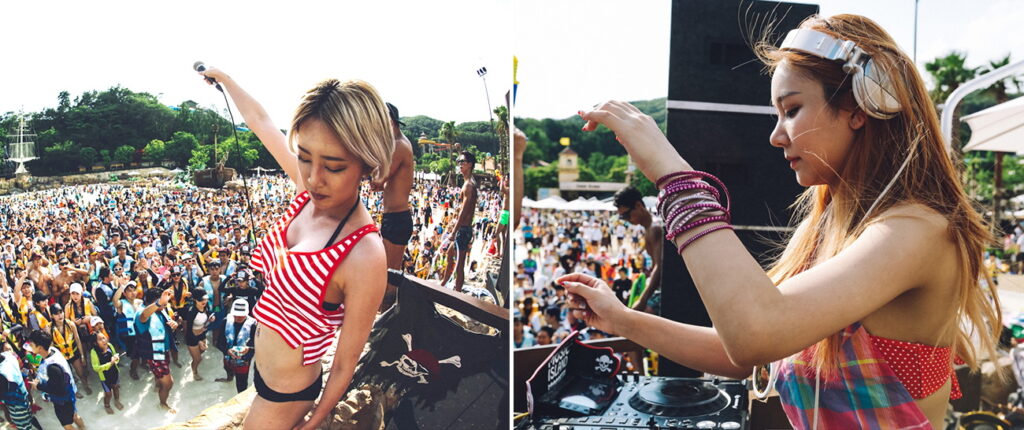 5. Saint Lucia Dive Fest – Saint Lucia
For a deep dive under, head over to Saint Lucia in the actual Caribbean for its dive fest, celebrating abundant marine life. The weeklong event includes boat and shore dives, a special feast of lionfish cooked up by a culinary team, and a sunset cruise gliding alongside whales and dolphins.
The festival is only in its second year, so get ahead of the game and dive head-first into the underwater world of Saint Lucia. The festival runs from September 9 to 16.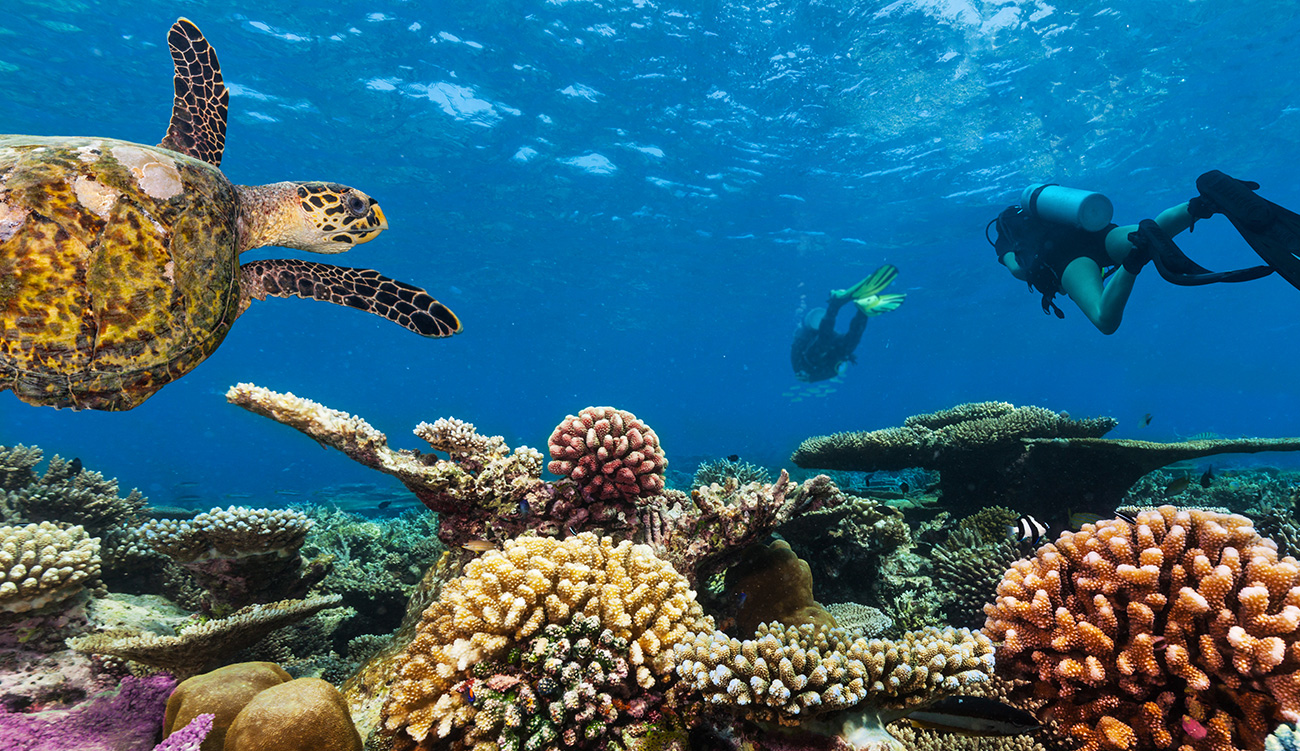 The sweltering heat can sap your appetite for outdoor adventures, but these festivals will help keep temperatures low and entertainment levels high. Take a dip or a dive to break away from your daily routine and maximize the summer experience.