JUUN.J, the global menswear arm of Samsung C&T's Fashion Group, held its 2018 Spring/Summer('18 S/S) Collection in a Paris showroom – Laboratoire – on the 23rd of June 2017.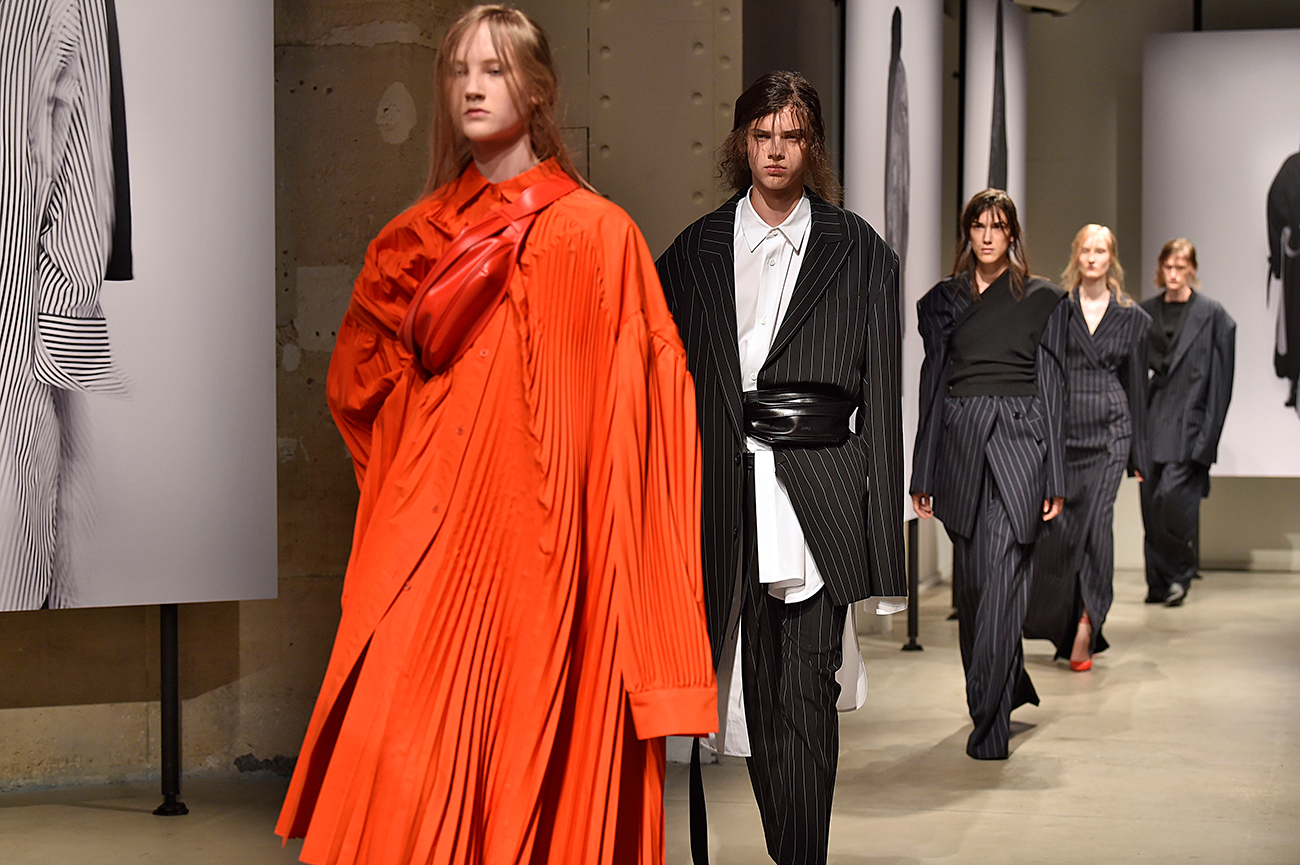 Since 2017, JUUN.J has forged a new trajectory for his collections by breaking away from the prototypical runway exhibition model for releasing new collections. This won praise from the audience, who appreciated the designer's fresh approach and collaborative forum.
The '18 S/S collection revolved around the concepts of EXPAND and CONTRACT, which contrast with the formal elements of traditional fashion shows by enabling participants to better focus on the clothing, rather than the spectacle of the show itself.
To accomplish this, JUUN.J presented his seasonal assortment of oversized garbs with both male and female models next to 3m high images of models also wearing the clothing.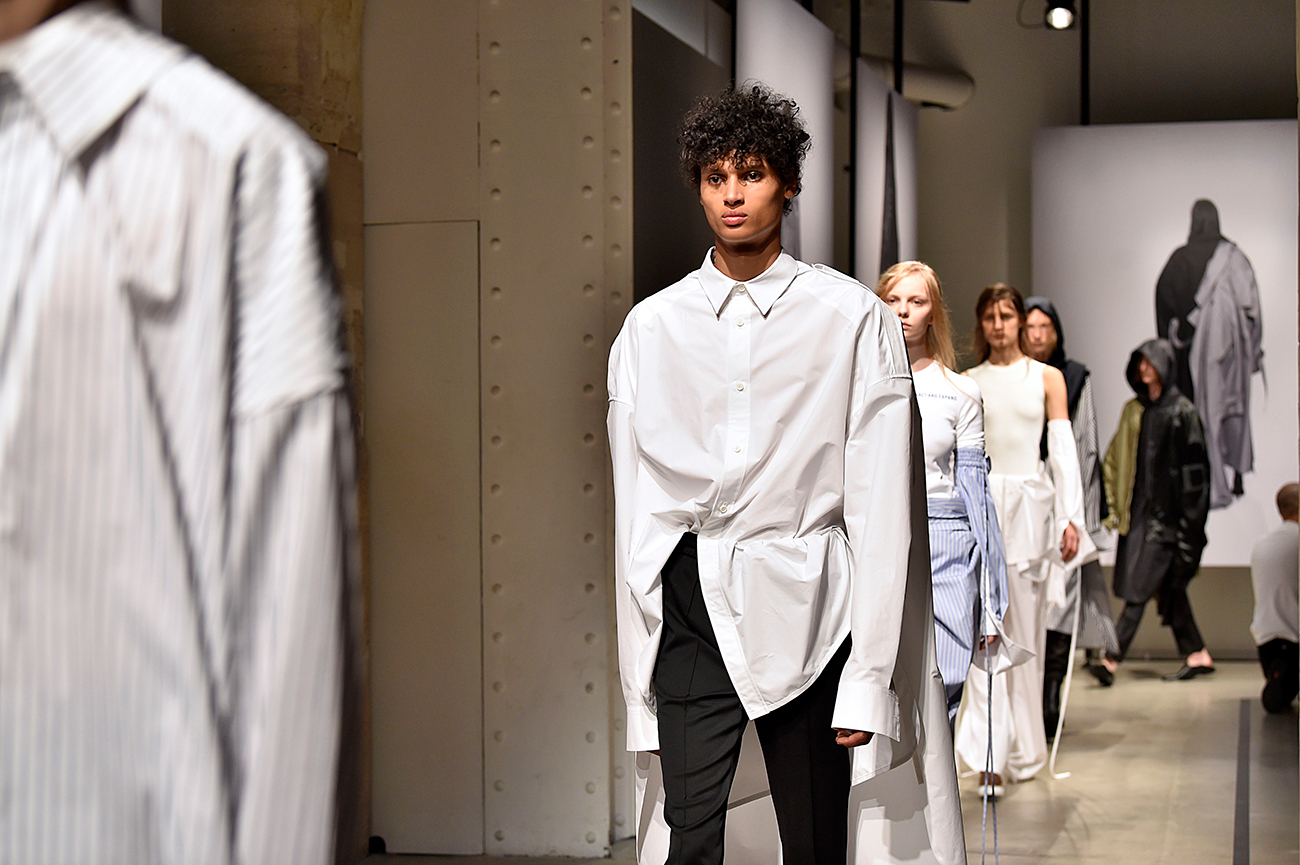 In another collection concept twist, show attendees not only got to see the bombers, unisex trench coats, rain jackets and loose-fitting silhouettes, they also got to touch the clothes with their own hands, take photos at will, and engage in real-time conversation with the designer himself. By design, the show was truly all about the fashion on display.
JUUN.J's concept for the '18 S/S collection follows a larger global fashion trend where collections are presented in a more mobile and social media friendly environment. Taking this idea even further, this year's men's collections Vetements and Maison Margiela in Paris declared an end to traditional fashion shows in favor of more consumer-friendly events with better communication.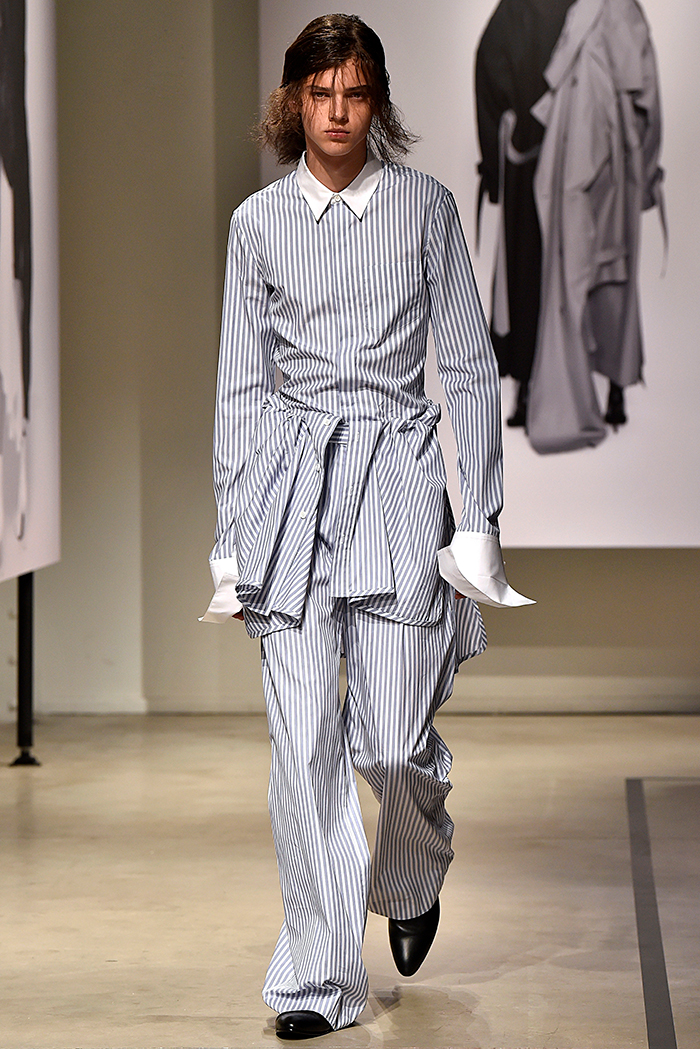 JUUN.J presented his first Paris Collection in 2007, and about 20 collections later, continues to stick to his laurels of 'reinterpreting classics' and 'destructing and reconstructing' fashion through his own creative narratives.
This motif was again on display for the 2018 S/S collection where he created an entirely new look by reinterpreting the shirt, along with oversized trench coats and the edgy MA1 jacket, which were crafted through a custom style of tailoring. In total, the collection's 14 models unveiled 29 separate outfits to an enthralled yet engaged audience.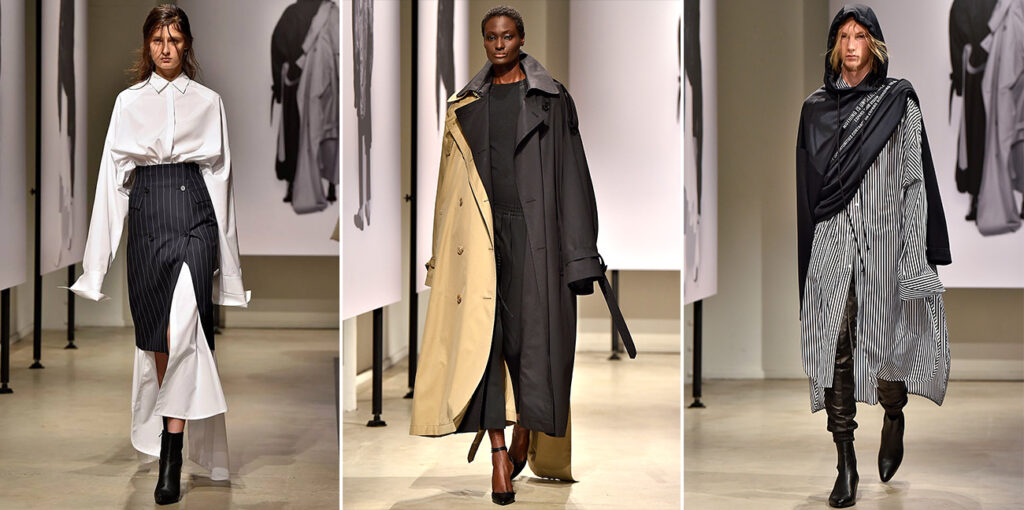 Currently, JUUN.J products are sold in roughly 100 boutiques in some 30 countries, including the global fashion hubs of NYC, London, Paris, Milano and Hong Kong.