Ten novice monks took time away from temple life on Thursday, May 2, as they got to enjoy an outing at South Korea's Everland theme park in Yongin, Gyeonggi Province. They started the day by receiving a warm welcome and gifts.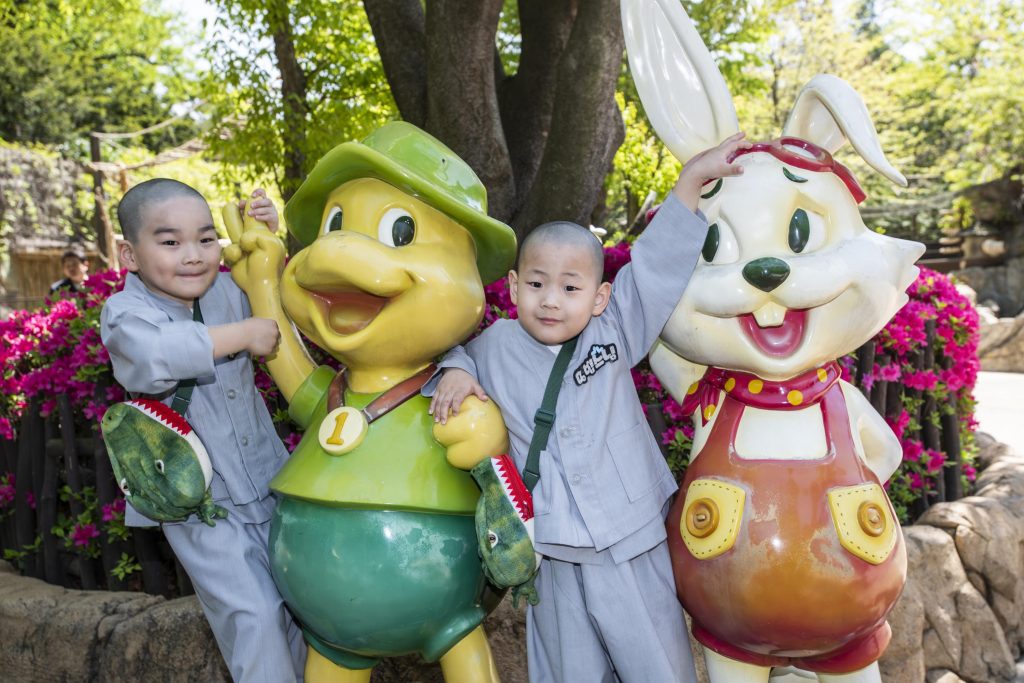 The boys, aged 6-7, are staying at Seoul's Jogyesa Temple for two weeks as part of a program giving them the opportunity to experience the lives of Buddhist monks. Everland also allowed them to taste the thrill of the Racing Coaster!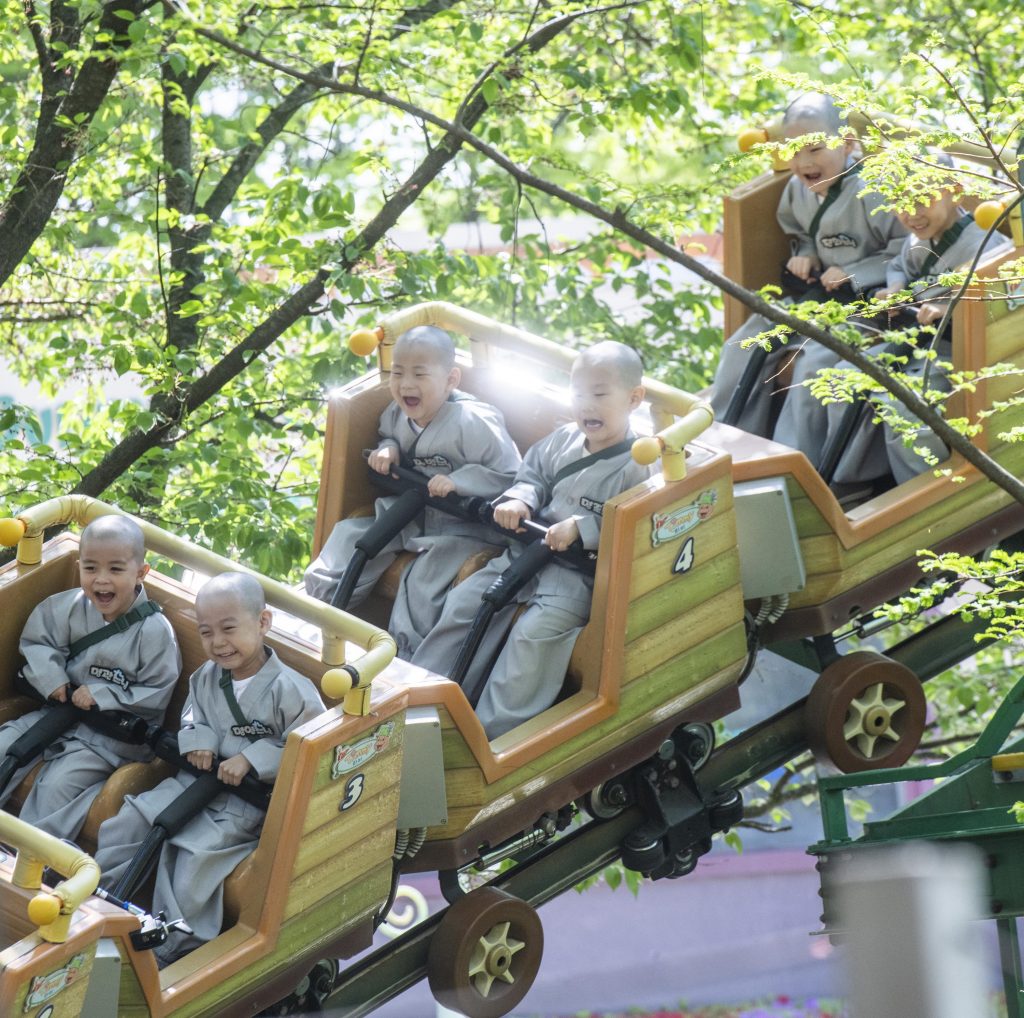 Escorted by six teachers, the boys then got up close and personal with nature – beginning with some exotic birds.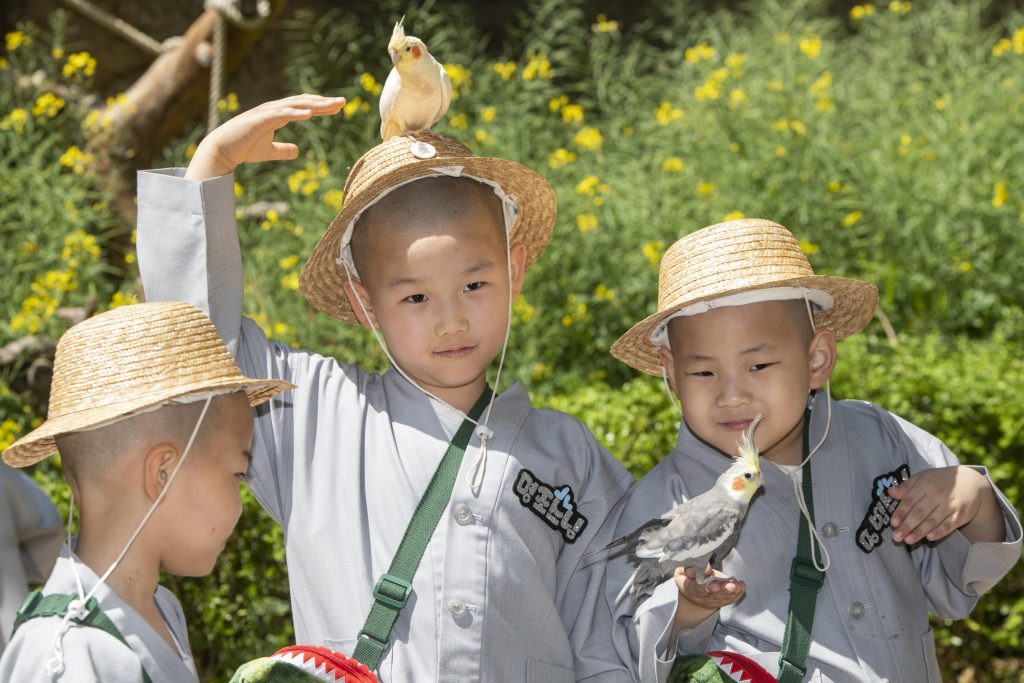 They then had the chance to pause for a little while and appreciate life in the slow lane with tortoises.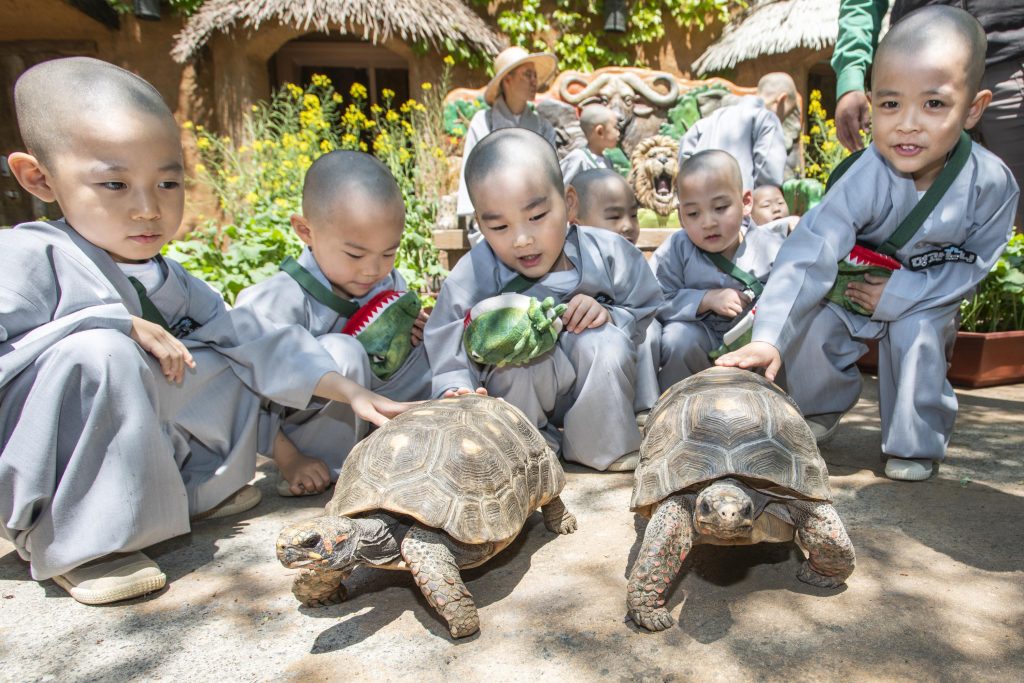 It's not every day that kids in South Korea get to meet giraffes. Mind you, these animals aren't used to seeing novice monks either! They got acquainted with each other on the Lost Valley safari ride.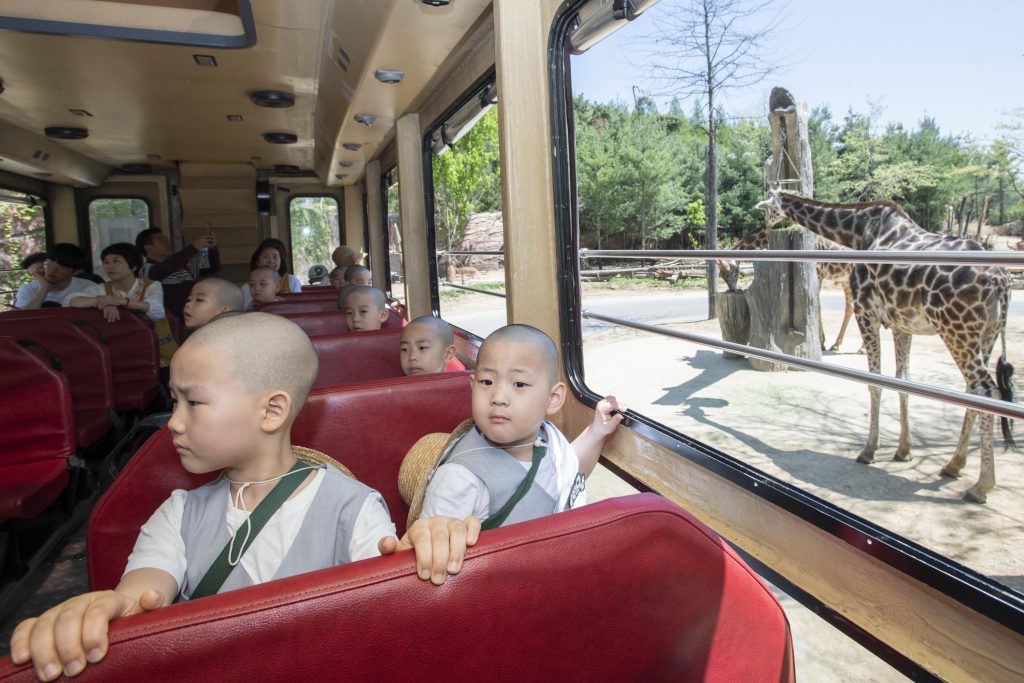 Nature isn't only about the present moment, of course. The boys quite enjoyed taking a picture in front of the dinosaur statue at Everland.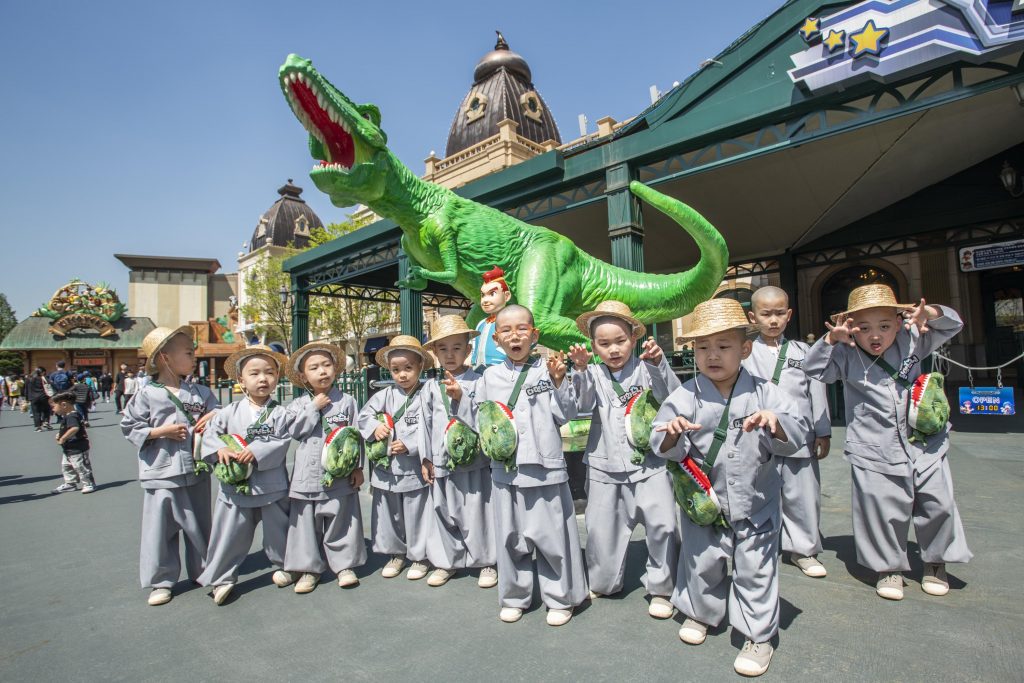 The young monks had the whole afternoon after lunch to explore the giant theme park before returning to their prayer beads and preparations for Buddha's birthday, which falls on May 12 this year.