Christmas and New Year is just around the corner. The excitement that this time of year brings fills the air, just as the music of Christmas carols fills the streets, creating a joyful, expectant feeling.
In time for the holiday season, Samsung C&T Resort Group's theme park Everland has also undergone one of its regular seasonal makeovers, and thanks to the wonders of the internet, we can even enjoy the holiday festivities and fun from far away online.
In previous months, Everland's 10,000m2 Four Seasons Garden was full of flowers in various stages of blooming, but no longer. For Christmas and the holiday season, it has now transformed into the Magic Garden colorfully decorated with baubles and ornaments of every size, hue and texture. Some festoon the Christmas trees, while others are so large that they must sit on the ground.

Looking at the scenery in the garden, you might be forgiven for thinking that you are at the North or South Pole. Between some of the Christmas trees there stride majestic polar bears bedecked with red gift ribbons around their necks. Just around the corner, penguins can be found wearing similar decorations. Polar bears and penguins are not usually seen together, but in the Magic Garden, everything's possible!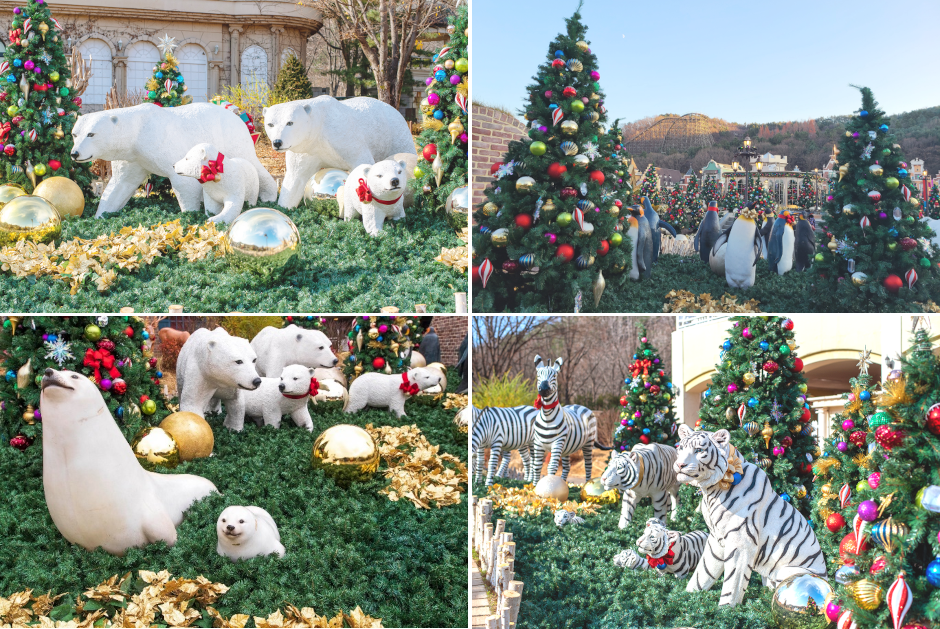 Until December 27, a traditional European Christmas market is open daily right beside the Magic Garden until early in the evening. Looking at the European-style facades and the bright, sparkly Christmas decorations, one will almost feel like one is in Europe.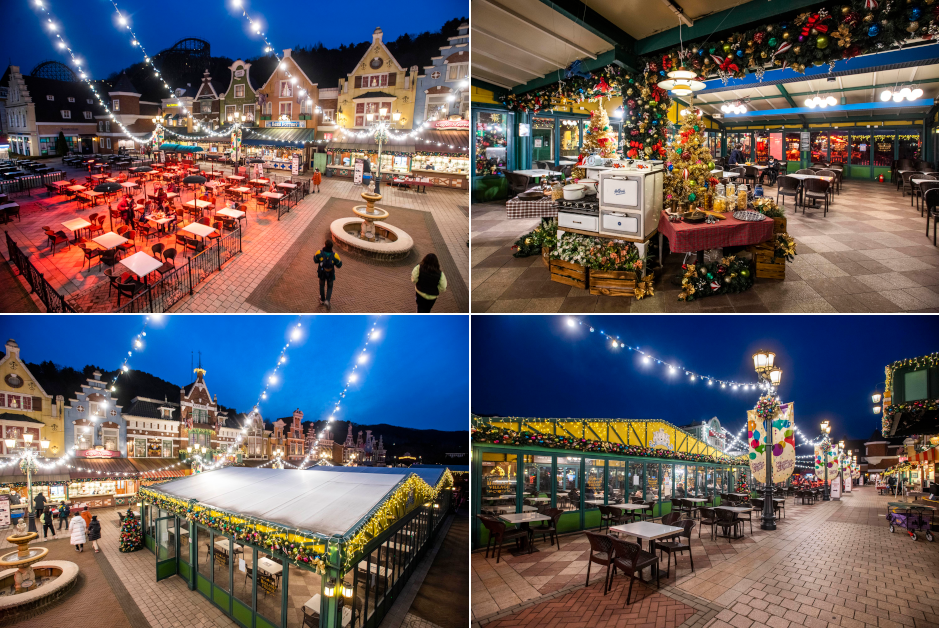 A Christmas market wouldn't be complete without food and drink to eat. Hot dishes from Europe, North America and Asia, as well as Christmas-themed desserts and drinks are available.


Winter's long nights at Everland are brightened by thousands of electric lights that give the part a warm glow. Not only do the Christmas trees light up, but also the statues of animals, strings of golden lights threaded through the shrubbery and a giant star, creating a romantic mood as if something magical is about to happen.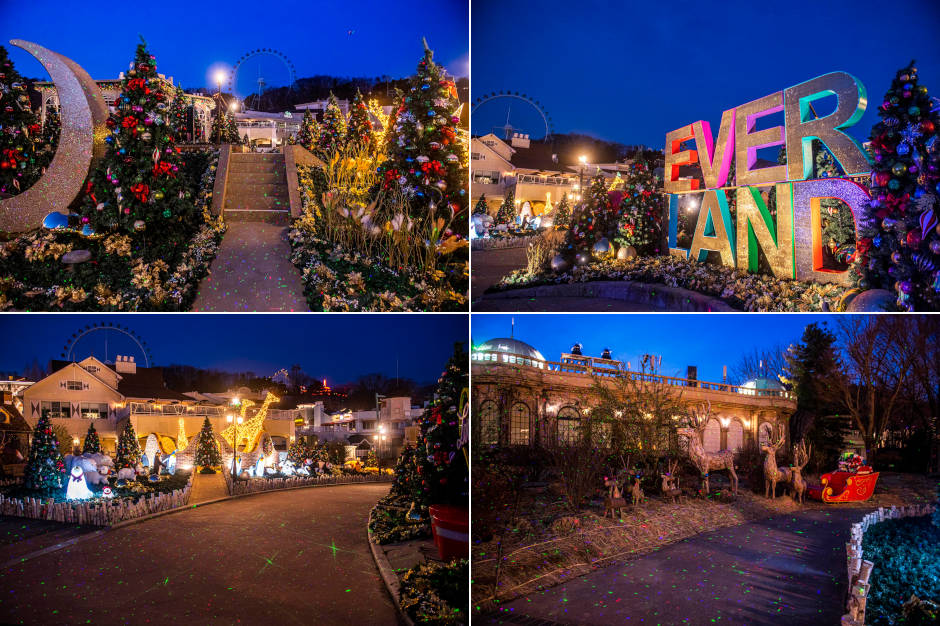 Towering cheerfully above the garden is the perfectly conical super-sized Tower Tree, visible from anywhere in the park. Reaching 26 meters up into the sky, it's as tall as 13 basketball players standing on top of each other. The flag at the top of the tree indicates that it is also the location of Lenny's tree house. Who's Lenny?

Lenny and Lara are Everland's mascots, inspired by lions in the Everland zoo. They, along with Santa Claus, Christmas elves and toy soldiers, parade and dance through the park accompanied by joyful Christmas music, celebrating the season.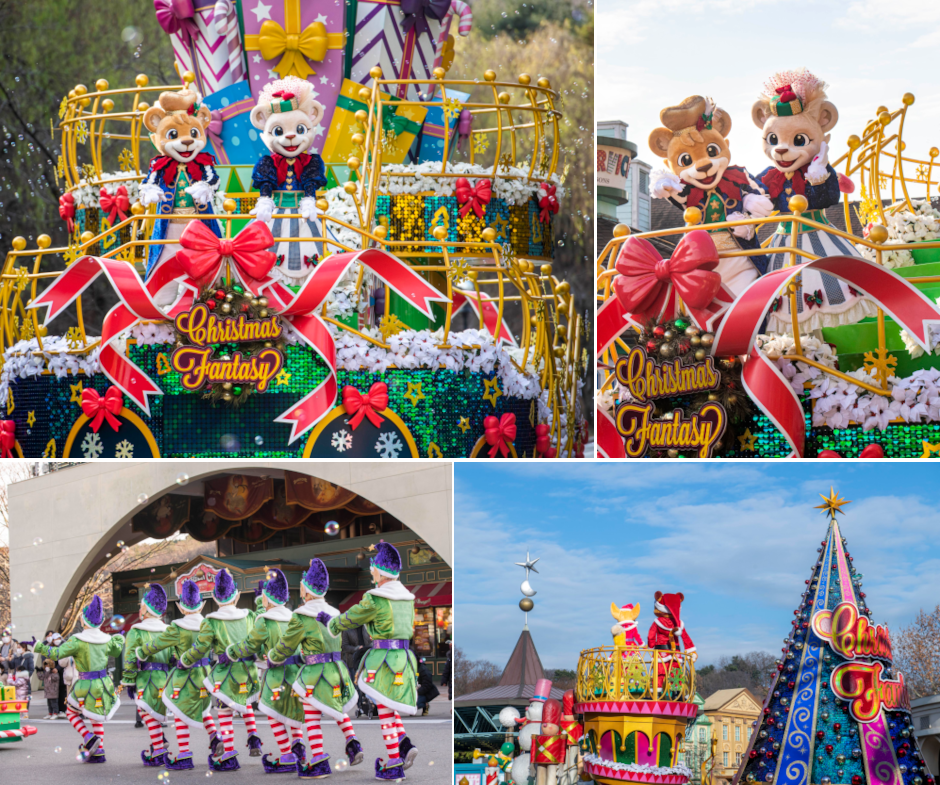 For more information, please visit the Everland website.