Note: What makes Samsung C&T so successful? A diverse team of talented people. In the second of a three-part series, we look at the employees with a creative and pioneering spirit that have led our team to new opportunities.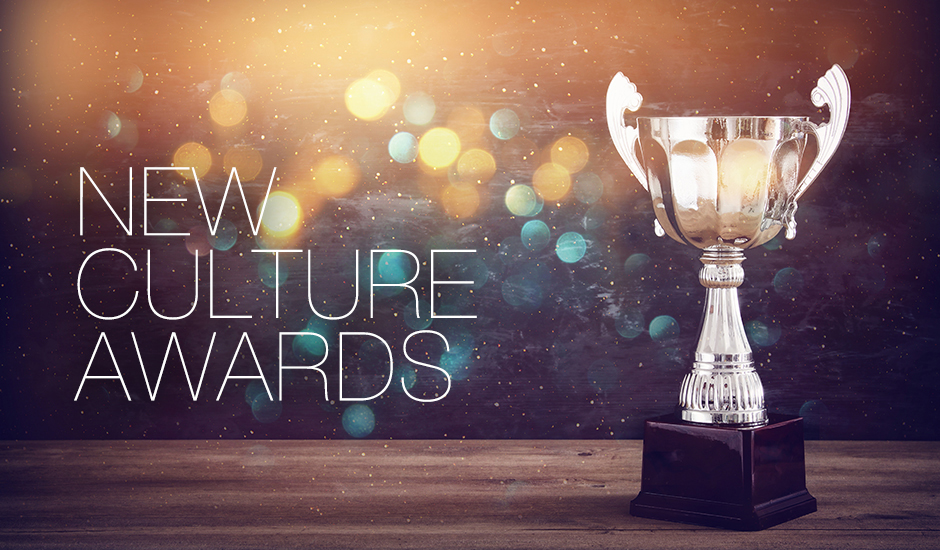 It's one thing to join an already successful project and lead it to greatness, and another entirely to discover something new and build it from the ground up. Moving from zero to one is the hardest task any business professional will face.
At Samsung, it's precisely that pioneering spirit that makes our community thrive. In the second part of a three-part New Culture Awards series, we're putting the spotlight on those individuals that have shown a willingness to lead us into the unknown to build something great.  
A Sixth Sense for Business
Most traders find the IT industry to be confusing and unfamiliar – but not Ikjae Seo. With extensive industry knowledge, the manager of the precision materials department has shown an outstanding ability to discover new projects.
His most recent success was the launch of the photomask recycling business which he made possible through creating a process for eliminating security patterns from defunct photomasks. In 2016, when a print division of an affiliate was sold to another company, he saw a business opportunity. He transferred the procurement of raw and subsidiary materials to the Tokyo subsidiary of Samsung C&T and scored a long-term deal for the company. With an eye for great business opportunities, the toughest part of work for Seo is when it comes to giving up.
"In many cases, I had to drop development proposals before they turned into actual projects," said Seo. "I can handle a heavy workload. What I can't deal with is to kill my projects after putting so much energy into them."
Colleagues say that whenever Seo is faced with challenges he resolves them by working closely with his team and has earned a reputation of trust and respect. Seo has always put an emphasis on maintaining close relationships with his colleagues and helping them bond with one another despite a packed schedule.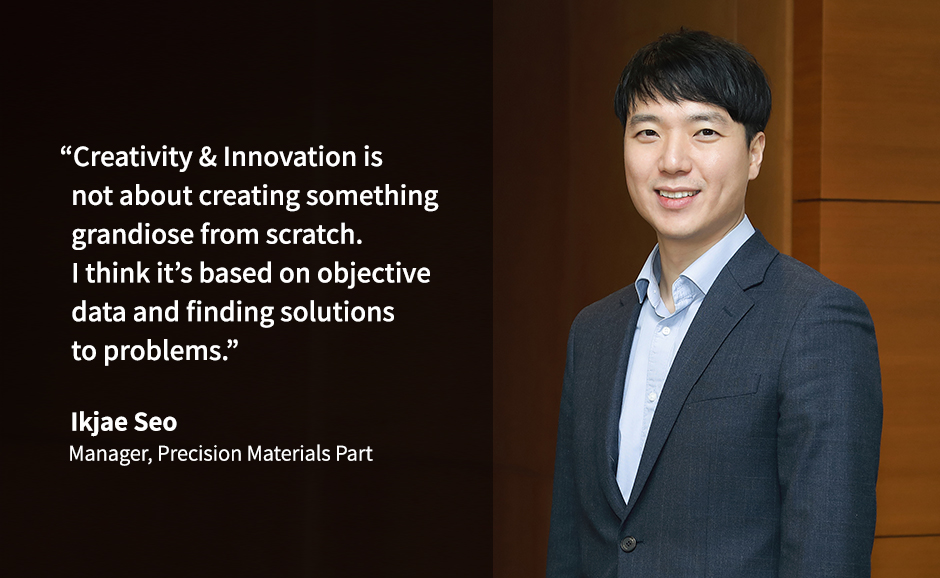 His reputation as a dedicated worker and tight bond with coworkers has earned him the nickname "troubleshooter", a nickname that is evident in his views on innovation.
"I don't think creativity and innovation refer to creating something grandiose from scratch," he said. "I think it is a process of collecting market intelligence, understanding a given phenomenon based on objective data, and finding solutions to the problems."
Armed with this analytical approach to creativity, technical knowledge, an industry network and insight, he has often forayed into the dark to turn small opportunities into big wins. As he looks to the future, he hopes to achieve even greater things.
"I will work with unwavering faith," he said. "I would like to develop larger and more stable projects that are meaningful to the company. In doing so, I will continue to try to be a trustworthy junior to my seniors, and a respected senior to my juniors."
Unfamiliar territory isn't just a metaphor for Stanislav Pak. The assistant manager of the fertilizer department faced real uncharted territory in 2015 when he was tasked with developing a new market in Africa as part of the company's regional expansion strategy. Having now traveled to unfamiliar places including Ethiopia, South Africa, Tanzania, and Kenya, Pak is used to managing uncertainty – a characteristic exemplified by his fluency in Korean, a language, Pak, who is from Ukraine, didn't speak a word of before joining the company. 
One of his most recent successes has been delivering fertilizer to the Ethiopian government.  As the country went through a massive drought, they received the largest supply of grain assistance in history. Several issues came up when unloading the grain at the docks, causing damage to C&T's vessel and delaying the delivery schedule. Pak was there to handle the problems, traveling to the corresponding port nine times in 2016 alone to ensure the project went smoothly. It's a reminder to Pak how important it is to remain dedicated.
"Doing business in Africa requires incredible effort and is an endless challenge. But it is definitely worthwhile," he said. "We visited Ethiopia last year after supplying our fertilizer for 2 years to the government of Ethiopia, and it was very memorable. A huge delegation, including our top management, visited there, and we were really able to feel how important our work was."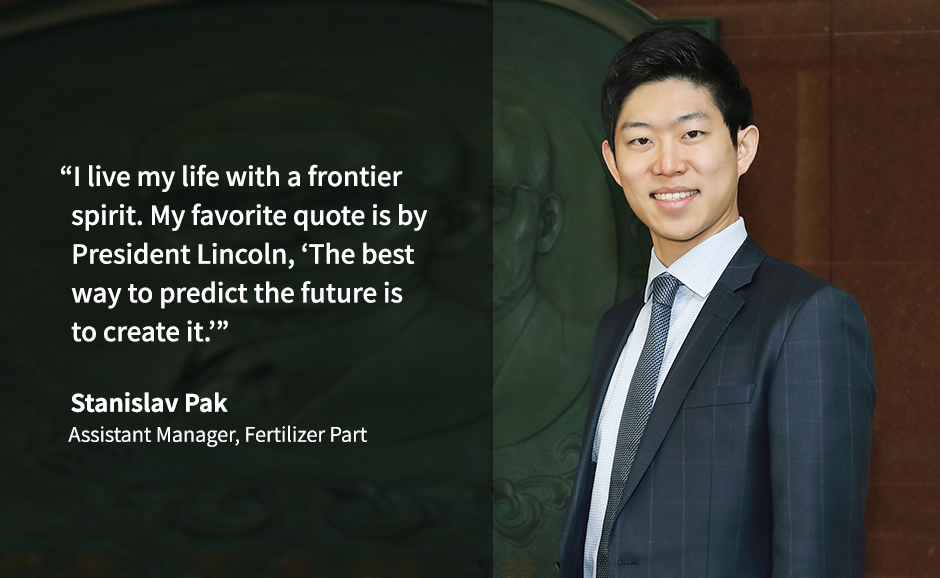 Pak is known for his strong executive abilities and straightforward communication. Thanks to these traits, he earned the trust of the suppliers and buyers. His coworkers say that partners throughout Africa praise his market expertise and proactivity and admire his willingness to travel long distances to visit dangerous areas.
"I live my life with a frontier spirit. My favorite quote is by President Lincoln, 'the best way to predict the future is to create it.'" said Pak. "It's very important to keep on challenging yourself instead of settling for what you have in order to grow and learn more. A life boosted by a frontier spirit is not only exciting but is also meaningful."
As Samsung C&T continues to celebrate its high-performing employees, Pak and Seo provide an excellent example of how creativity and a pioneering spirit can help map uncharted territory. As we strive for a more successful future, these characteristics are important in leading Samsung's global network.