At the turn of the millennium, a fashion movement began to gather pace quietly in urban hubs. Form-fitting lycra leggings, neoprene jackets and sports clothes started to pop up in unexpected places. From offices to coffee shops, items usually seen in the gym crossed over into everyday fashion.
Dubbed "athleisure", the trend is now a staple of urban fashion. It is so ubiquitous that the term even gained its own entry into the Merriam-Webster dictionary in 2015. As urbanites embraced active living, and workplaces became more flexible, the athleisure sector grew by an astonishing 42% from 2008 to 2015.
Comfort for All Occasions
Combining vibrant colors with functional features, Active 8 – 8 Seconds' latest athleisure collection – is designed to help individuals stay active and achieve their wellness goals.
Yoga is the main inspiration for Active 8's women's collection. Made of flexible materials, the items are crafted into sleek silhouettes that emphasize simplicity. The men's collection, meanwhile, seeks to facilitate athleticism and comfort all at once.
The Active 8 collection also includes a number of distinctive features to improve the functionality. Designers, for example, applied the Odreum Sewing method to construct smooth seams, while items in the easy-to-carry series are shaped to maximize portability.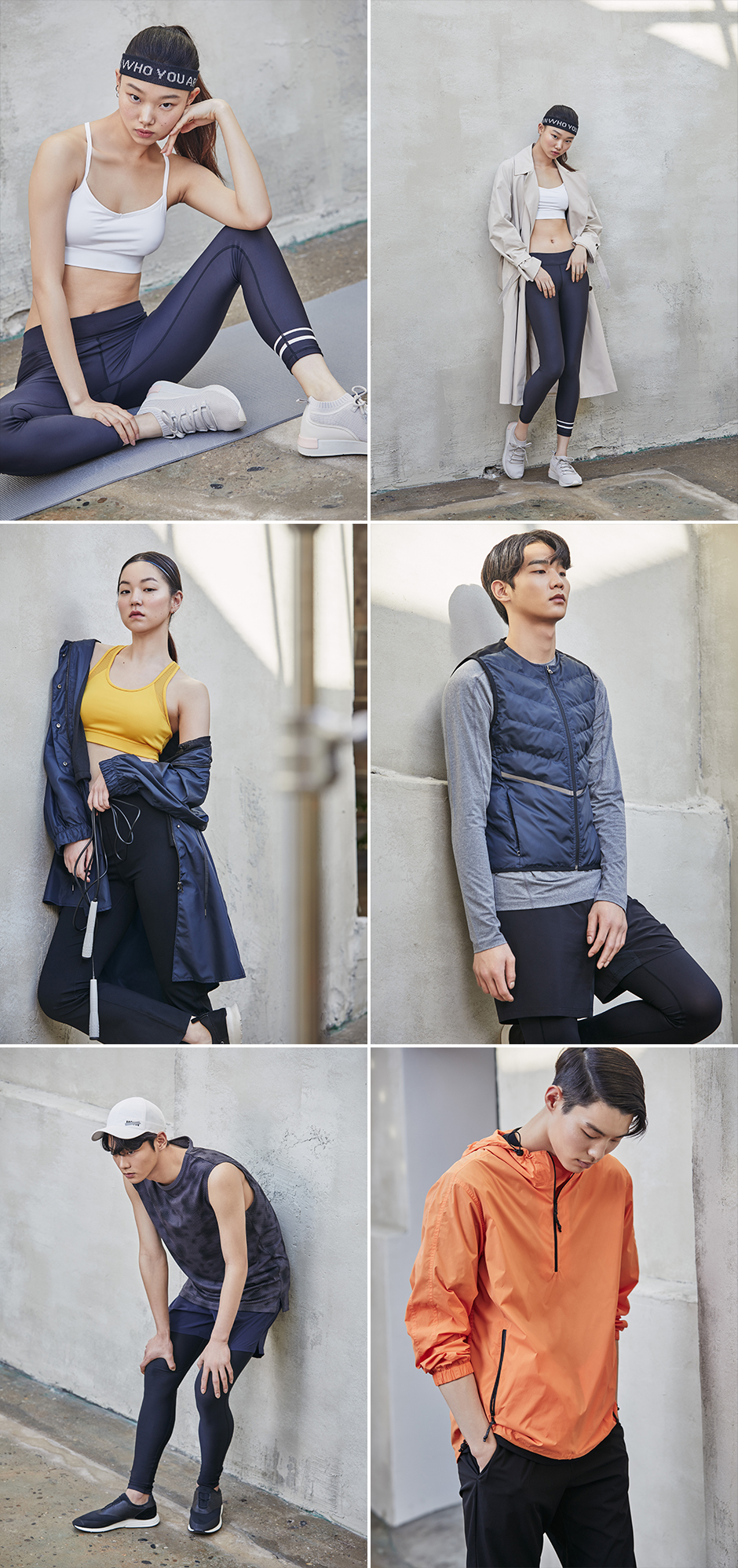 Designed to be adaptable and versatile, athleisure clothes are perfect for those who don't have time to fuss over styling their everyday wear.
Take the hooded pullover for example. From sports pants to rugged jeans, and even classic chinos, the simple item works well in a wide range of styling combinations.
Athleisure is not just about clothes. The style also extends to accessories that can add subtle yet effective touches to one's outfit. A colorful tote bag together with a mesh tank top can combine to make an eye-catching look.
Gone are the days when work clothes mean suits and dress shirts. Many offices now offer employees flexibility over what they can wear to work.
Sports leggings is a popular item for office workers. Whether it's a formal meeting or a casual working lunch, it can combine seamlessly with different types of footwear for various settings.
The lightweight wind jacket is another athleisure staple which can be seen everywhere during rush hour. Designed to keep out the elements, the jacket can be worn all year round.
Whether it's a casual picnic in the park or a heart-pumping hike, athleisure clothes help city dwellers relax and get more out of their weekends.
A simple pullover with a pair of training pants are a great combination for weekend adventures. And if the weather gets a bit chilly, throw on a padding vest for extra warmth.
The products displayed in the article can be purchased at http://en.ssfshop.com/main, with shipments available to over 100 countries worldwide.