As global supply chains continue to come under great pressure, it is important to diversify sources of key materials and maintain positive and fruitful relationships with suppliers and customers.
This is exemplified by the case of the fertilizer market. Let's take a closer look through the eyes of Abdelraouf Samir Mahmoud Omar, who works for Samsung C&T Trading & Investment Group out of the company's Dubai Office, where he is in charge of fertilizer trading in the Middle East and North Africa (MENA).
As we shall see, he has found success by fully using his market expertise while demonstrating a passion for building strong working relationships.
A crisis like many haven't seen before
If we start by setting the scene, the fertilizer market has seen prices of key raw materials reach record highs this year.
When we speak of raw materials for fertilizer, we are referring to ammonia, nitrogen, nitrates, phosphates, potash, and sulphates – and these have all risen above prices witnessed during the 2008 food crisis, with people in the fertilizer business saying they have never experienced such a level of urgency before, and that even two-week forecasts are challenging.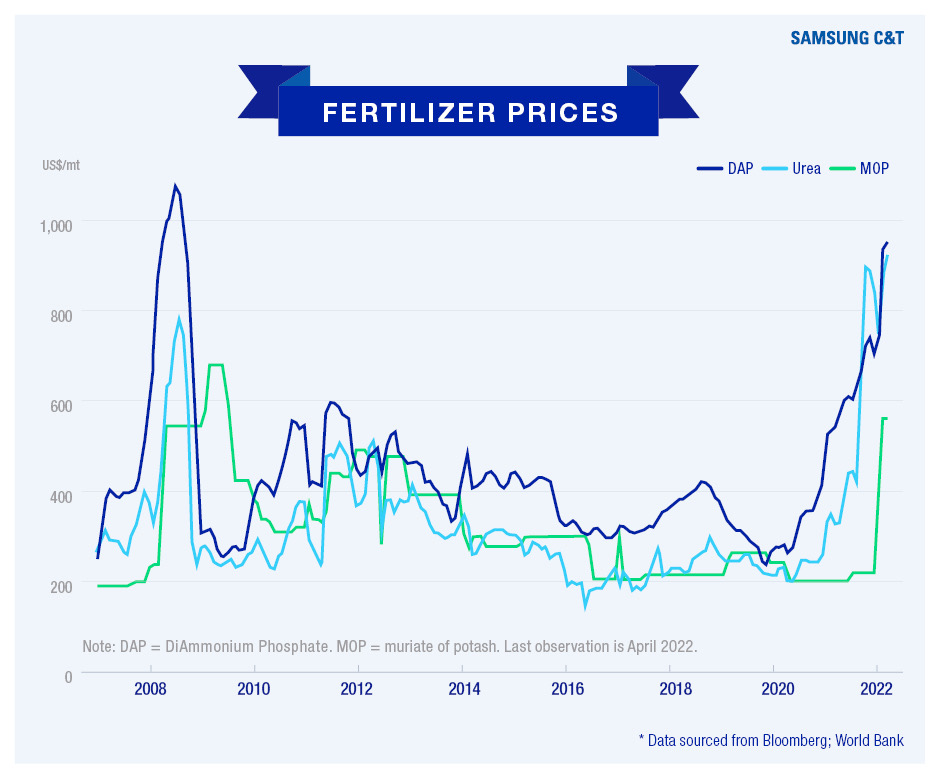 Given the need to secure stable supply sources, the MENA region has shone as a beacon of calm, with fertilizer production continuing in a stable fashion.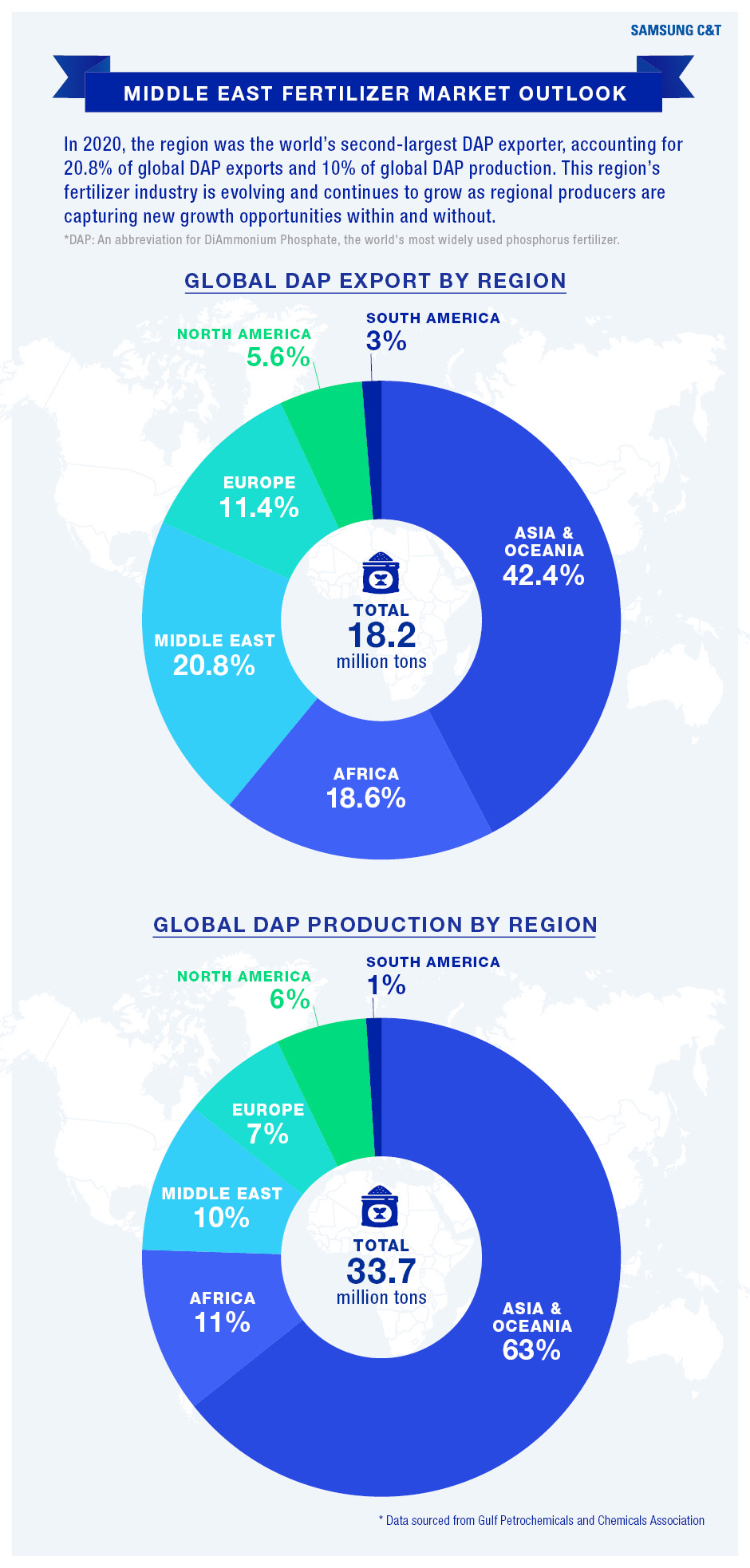 Success through strong relationships
It is vital to get relationships with partners and customers right in the world of fertilizer trading because while the market is vast, the number of suppliers and producers is limited.
Abdelraouf follows key principles when it comes to forming strong relationships. The quality most needed in this business, he says, is "being honest." So, he recommends sharing information and ideas in a way that can be helpful, including highlighting strengths over competitors whenever appropriate.
He doesn't stop there, however, adding that "it is essential to understand the personality and mentality of counterparts in business discussions, because even if you use the 'right way' with the 'wrong person,' you will still end up with a malfunctioning relationship." Understanding the best approach for different people is therefore a capability that comes with instinct and experience.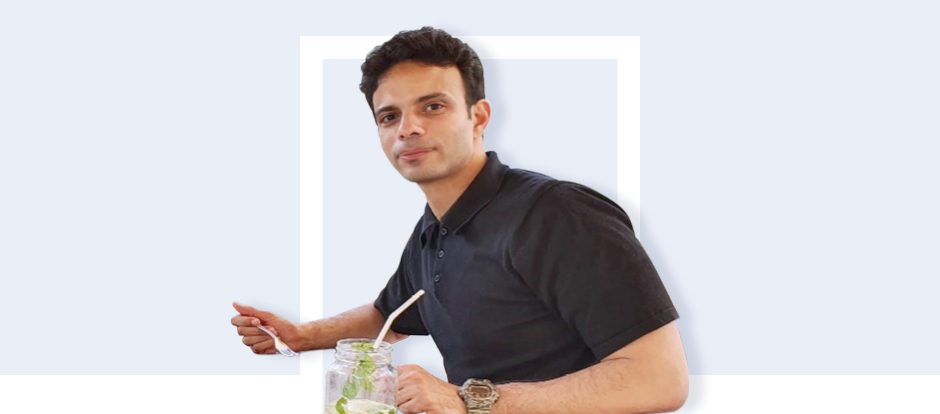 Success through meticulous market investigation
Abdelraouf puts a lot of emphasis on studying the market in order to generate sales. He does this by monitoring not only the supply situation but also relevant newsletters and business news, as well as checking Samsung C&T's business situation and what needs to be reinforced. When he is informed in this way, he can share intelligence with the company's sales team to ensure they are fully aware of any competition.
In addition, Abdelraouf understands the importance of quickly sharing information together with recommendations and conducting negotiations as efficiently as possible once the go-ahead is given.
Yet, Abdelraouf also recognizes that each customer is unique: "Customers are our power supply, in need of regular checkup, maintenance, and development to avoid deterioration and loss of advantage for the company. So, they need a lot of work in terms of maintaining both personal and business bonds, and all at different levels."

Success through Samsung C&T's orchestra of employees
Abdelraouf says he has been able to show the local market that Samsung C&T has the ability to cope with diverse and difficult situations thanks to the cooperation provided by his team members.
"You may compare our team to a nice orchestra where everyone faithfully does their bit. I share every moment of our daily business with our headquarters and our Cairo office. We always encourage each other, which helps a lot with teamwork," he explains.
Moreover, he believes that each team member's efforts to build up experience in diverse areas is important to business growth. And he adds that positive thinking can make all the difference.
"Having new sources of supply and production have been important, but it's been vital that our MENA team hasn't given up on any possible opportunity over the last couple of years," Abdelraouf insists.